Originally Published: May 21, 2015
Before Hair Ties For Guys, before hair serum or shampoo & conditioner, and long before The Great Cut, we were figuring out what to do with our newly-long hair. One of our earliest tutorials is right here, with how to braid your hair…for guys.
Filmed in 2015, when our locks were just reaching maturity, we hadn't done much braiding—except for Long Hair and Braids with Brookie B, but certainly we hadn't been braiding our own hair. Thing is, we just didn't know how.
Just like brushing, tying it up, and shampooing and conditioning (properly), we had never had long hair so we had never learned. Who knew we would become the online global authority on guys with long hair and long hairstyles for men.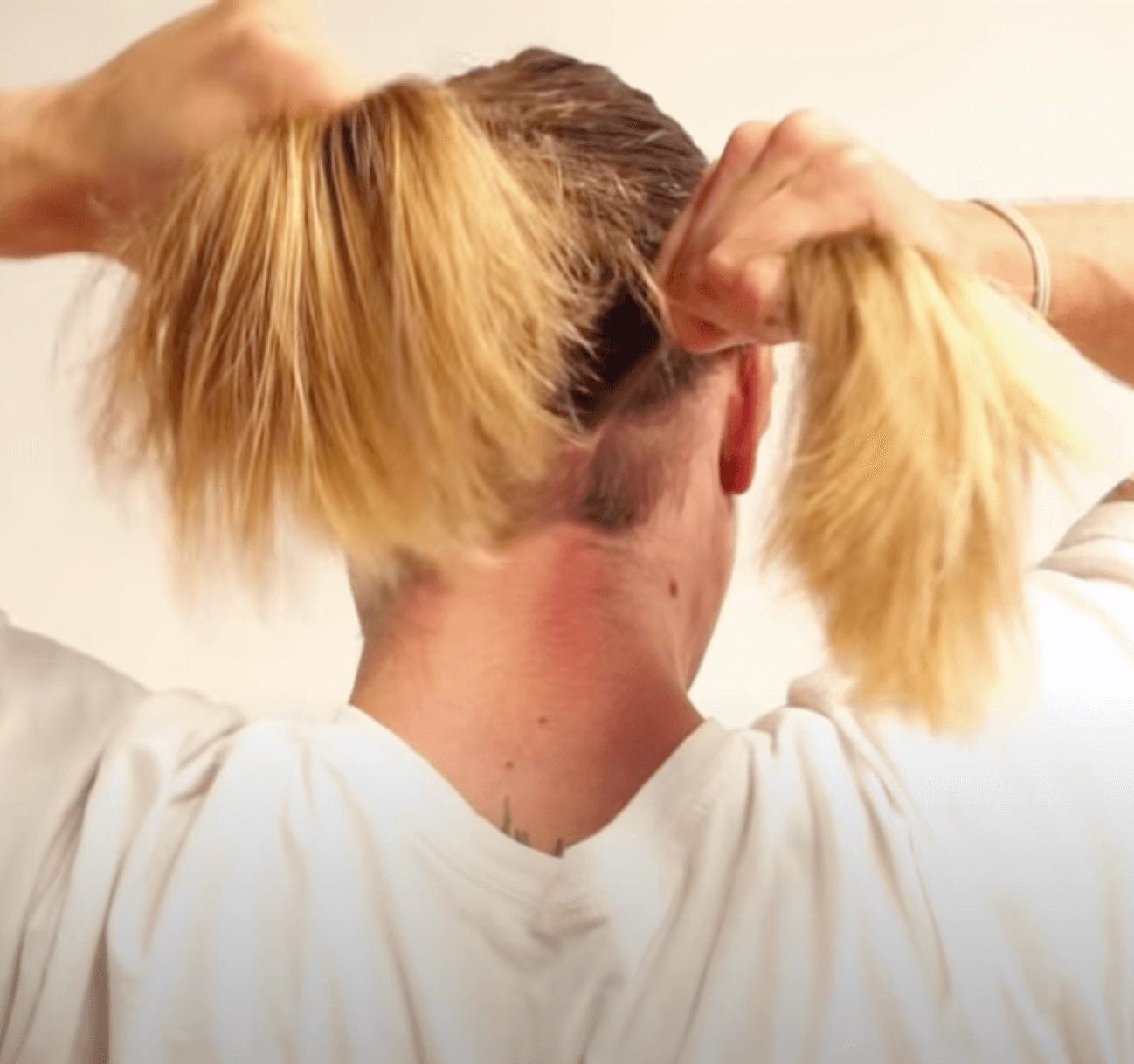 A Common Skill In An Unfamiliar Application
We set out to figure it out, and it wasn't that hard. Y'all learned how to braid in elementary school: three sections, the outside section goes over the top, alternate, keep going until you get to the end. Right?
Well, it's a little more difficult behind your head where you can't see, and with your hands in a reverse orientation. On top of that you really need to keep the sections of your hair separate, because if they start falling apart you're in trouble.
It takes some dexterity with your fingers, practice and patience…as well as brute force strength with iron-clad endurance to hold your arms up.
All that said, the same concepts apply. It helps if you can visualize the sections of hair, keeping them separate, and guiding them where they need to go.
Add a new and impressive option to your quiver of long hairstyles with this easy, first-timer's tutorial on how to braid your hair for guys.