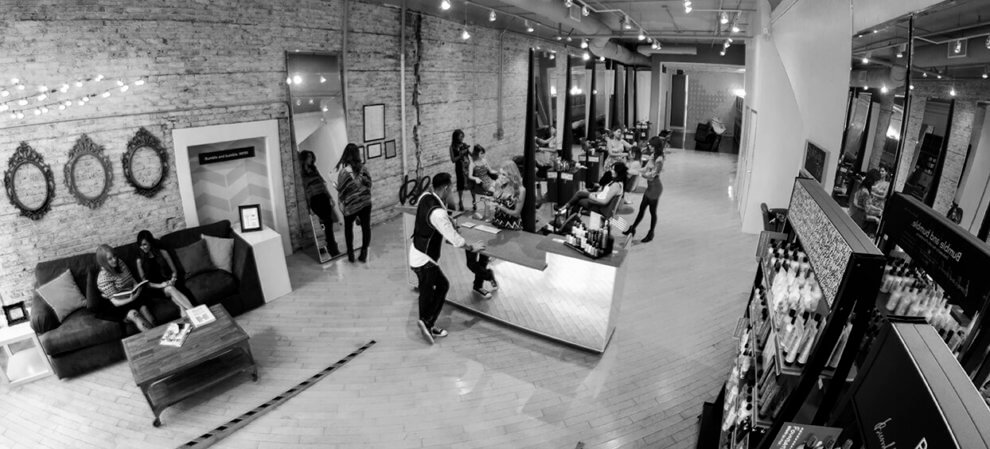 Confidently Navigate Your Visit To The Salon
What To Say, What To Do...and What Not To Do
We've suggested going to a barber shop for a beard trim and a glass of whisky with the boys. When it comes to getting your long hair taken care of—especially if you're dealing with split ends or damaged hair—we advise calling on a trusted salon.
This raises the question, however: "what the hell do I say at the salon?"
The Salon Experience For Guys With Long Hair
Most guys have rarely stepped foot into this historically female territory, much less in seek of services, much less with their long manes on the line.
A pair of scissors approaching your locks can be concerning, even without having to provide direction to a stylist in an unfamiliar environment, or being disoriented by foreign sounds, smells and activities.
Your first trip can be harrowing. For that reason we are offering this introduction to the salon experience for men, where we provide the tips you need to confidently navigate your visit to the salon.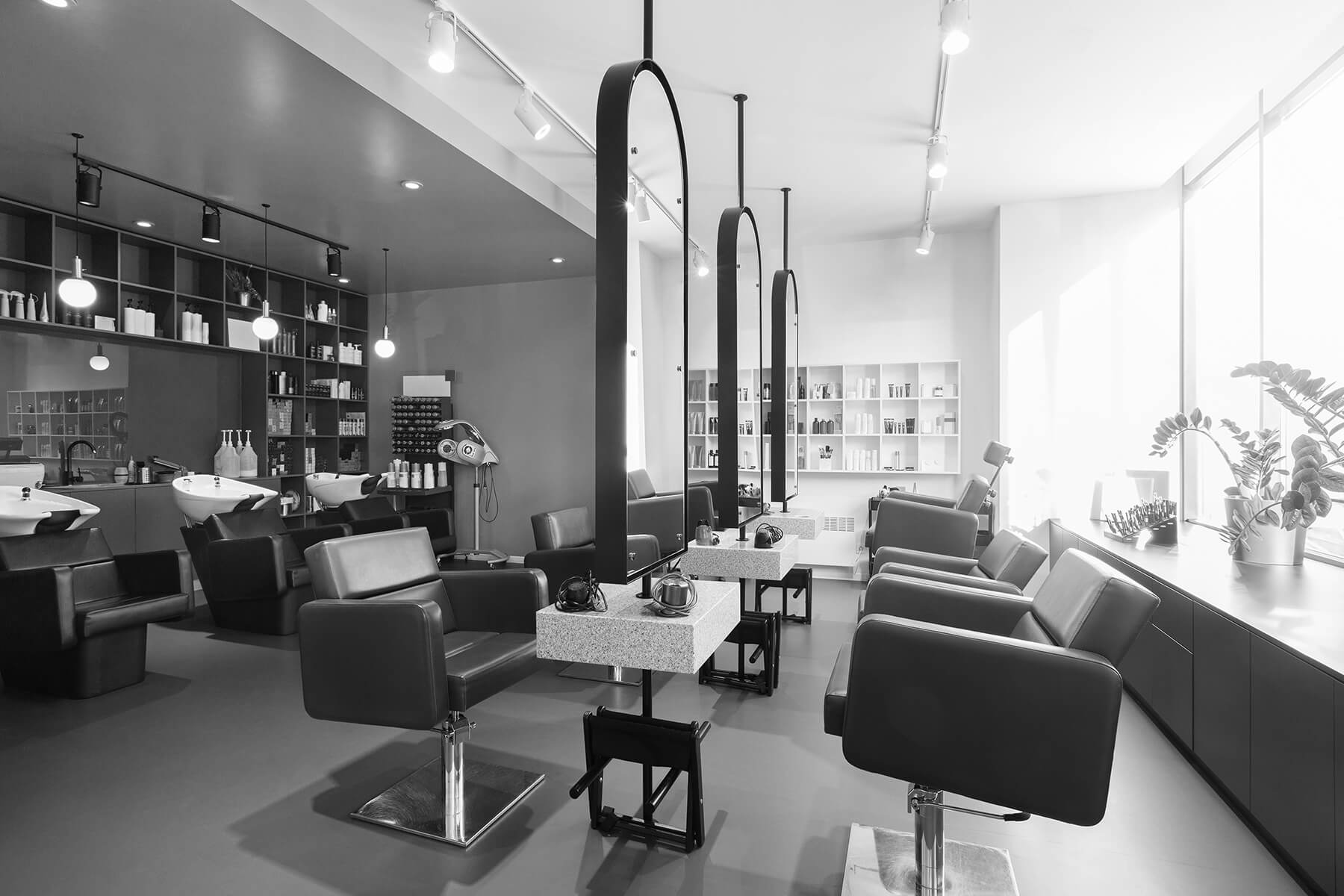 Choosing The Right Salon
If you've never been to a salon it can be intimidating to decide where to go. Look for a salon with education and experience. It's a good indication if they offer classes or training, and if they post educational content on their website.
If you need to call in, politely ask what credentials their stylists are required to have, and if there are ongoing education requirements.
Some salons showcase their hair professionals on their website. It's generally ok to request a specific person or someone who has worked with male clients. You may need to make an appointment in advance.
If you're in San Diego, we recommend House of Imago and Style Lounge Salon. We can also provide a list of salons and hair professionals who participated in The Great Cut.
Begin With The End In Mind
A successful trip to the salon ends when you are happy with how your hair looks, and without taking any significant damage to your hair. A good place to start is asking yourself, "what do I want to look like?"
We all have our own taste but it's probably fair to say you don't want to be mistaken for a woman (a common longhair problem). As my stylist expressed to me, "when I look at a man with long hair from behind, I want to know I'm looking at a man."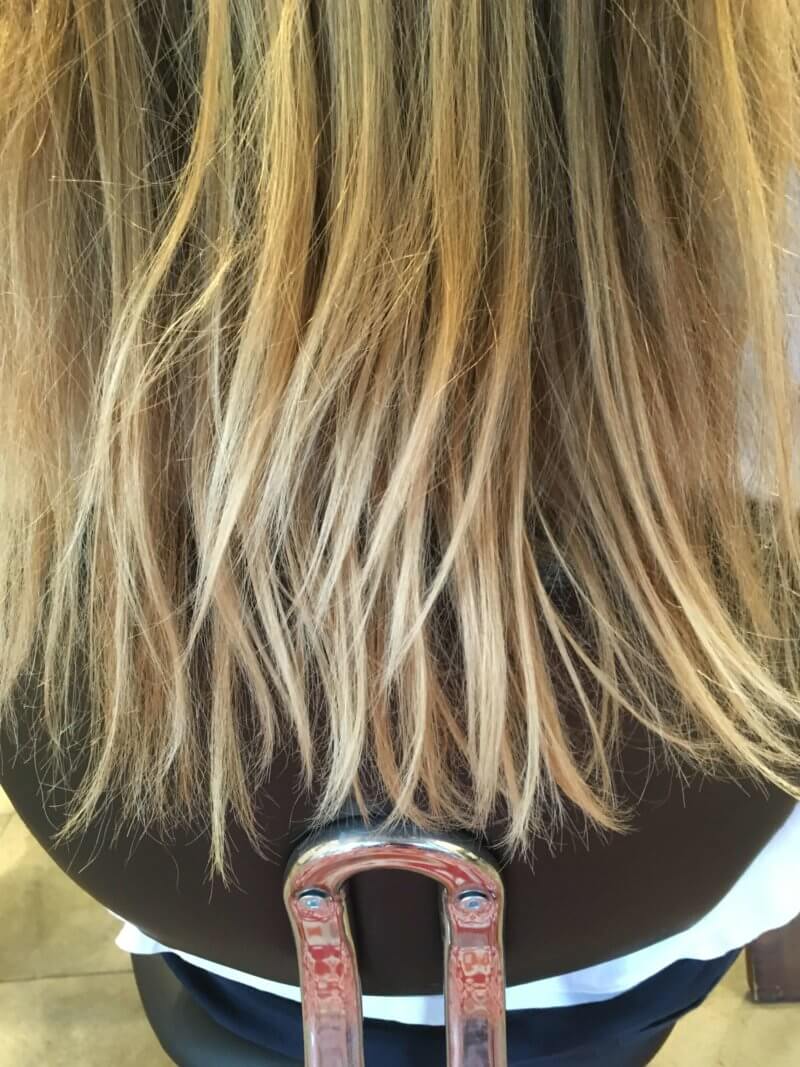 She went on to explain further, a man's long hair can look a little more worn in, a little rugged. Not so soft and smooth and perfectly shaped as women may prefer. "Bounce, curl, and angular" are not really the words we're going for when seeking a masculine appearance.
"When I look at a man with long hair from behind, I want to know I'm looking at a man."
In terms of how much length to cut, you can actually see the hair that really needs to go. Comb it straight down. The stuff that's really worn out and damaged will be almost transparent at the tips. That hair isn't doing you any good and is ready to be cut.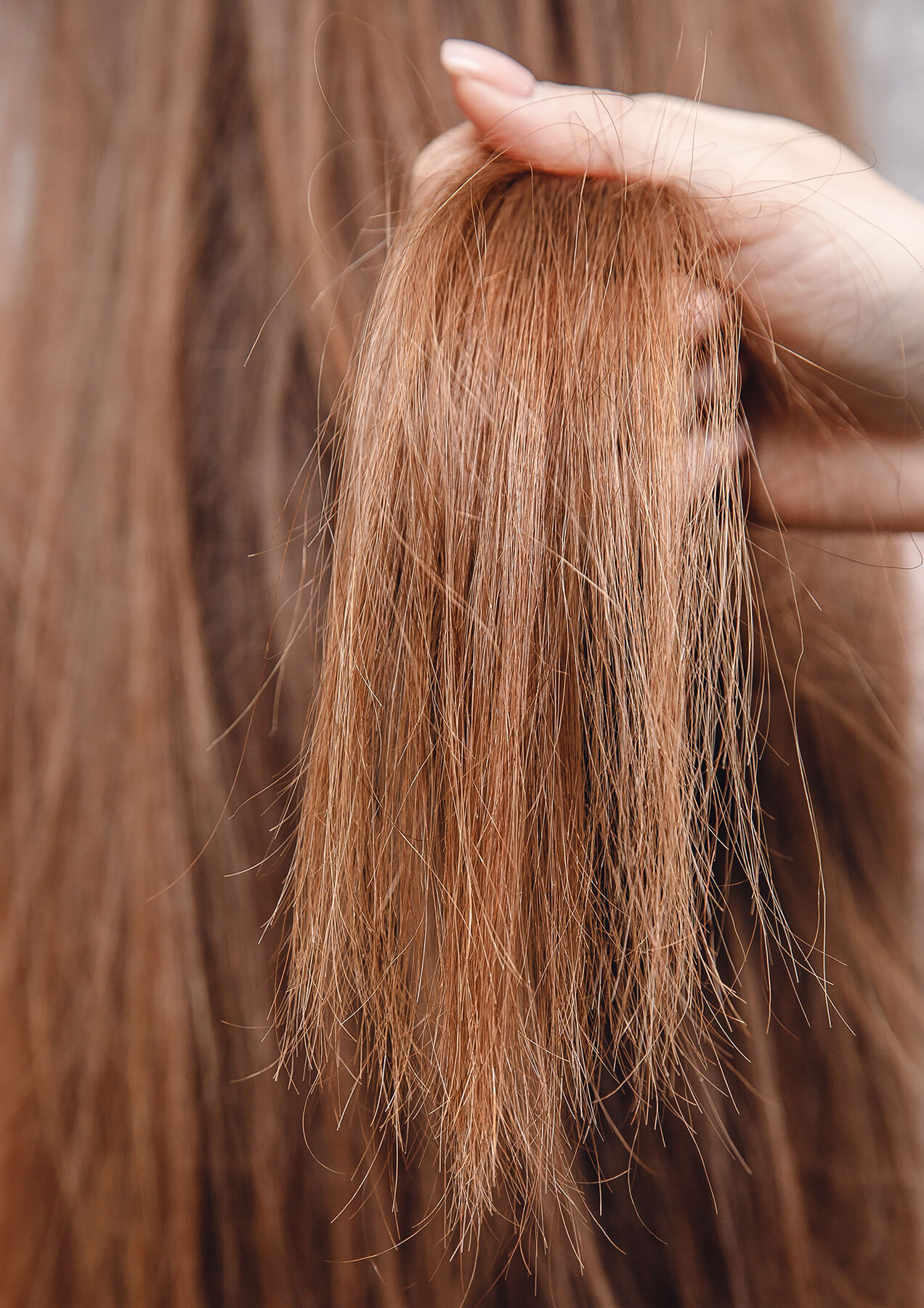 What To Say At The Salon
With an idea of what you want to look like you'll soon be walking in for your appointment.
Many salons will offer a glass of wine or a beer. Accept it gratefully to calm the nerves, but keep your wits about you. Remember, you're walking into a cutting zone and you don't want any mishaps.
After introductions with your stylist you'll be asked what you're looking for, or how you want your hair done.
Be clear and polite. Start with a concise description of what you're looking for. Something like, "I'd like a minimal trim to clean it up and get rid of some split ends."
Rather than trying to describe a particular style or technique, focus on what you don't want. For example, "I don't want to see four inches of dead fallen soldiers on the floor beneath my chair."
Use a physical landmark of where you want your hair to reach, like a spot on your shoulders or chest. That's of course when it's DRY, because it's longer when it's wet. If they cut to a length when wet it will be shorter when dry.
A pretty safe bet is saying, "I would basically like to look exactly like I do right now, just a better, cleaner version." You could even say, "I would rather leave some split ends behind and keep the length than take too much off."
Err On The Side Of Caution
This may sound cautious, but here's the thing. When you go in there, your stylist is going to look at your hair and see two feet of fresh virgin goodness. They've gone to school and learned all sorts of techniques and styles they're dying to try. And more often they are dealing with clientele who have had their hair dyed, heated and treated.
Like an artist with a blank canvas, they could be eager to try some of their stuff on you. If you go in there talking about your wants and needs, this and that, they're liable to get excited, envisioning an overly-robust haircut, and take you to the chopping block.
Tackle that possibility head-on by politely asking them to repeat back what you've explained, just to be sure we're all on the same page.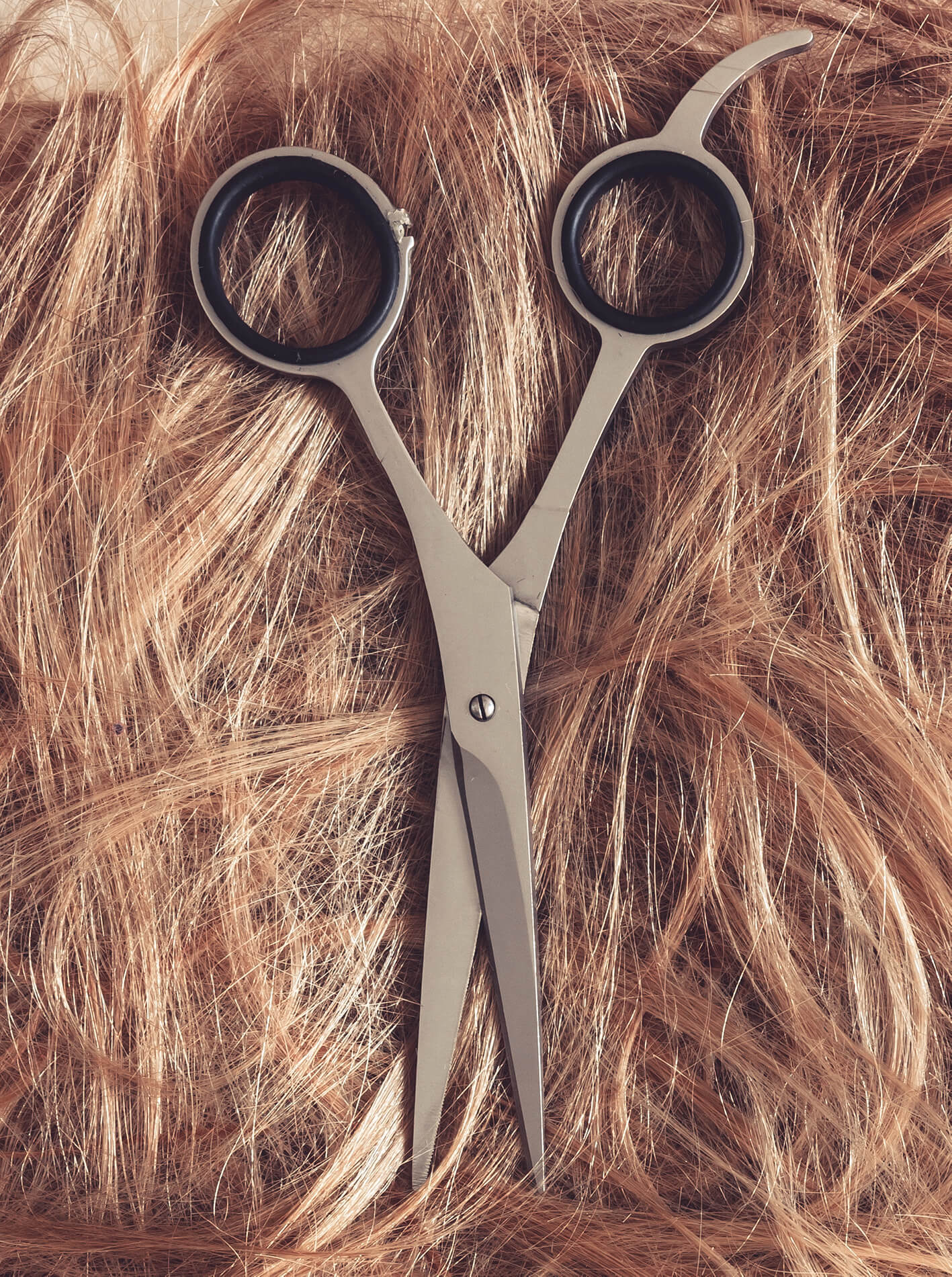 Terms You May Hear
Thinning: this is a technique where the hair is cut at uneven lengths, providing layers and texture. The problem is this is a haphazard technique, leaving you with unequal lengths that aren't going to work together. The shorter lengths will tend to kink and frizz, working against the full uncut lengths that are straighter.
Carving: this is a more refined technique where the hair is cut at an upward, diagonal angle. While still providing texture and a layering effect, this ensures the hair maintains a consistent growth pattern and the cut lengths will continue working for you.
Shape: generally speaking, you're probably going for more of a square shape than rounded or angular. Steer away from concepts like "step cut," "a-line" or "bob."
This may be more than you need to know, but it won't hurt to be familiar with the terminology. Regardless of what kind of technique they're using, there should be no thinning, carving, chopping or cutting activities more than a few inches from the tips.

Enjoy The Shampoo Experience
Most salons will shampoo your hair before trimming, a calming and relaxing experience. They'll do a thorough cleansing using high-quality shampoo, getting deep into the roots and massaging your skull. In some cases they may even use a stronger cleanser or clarifying shampoo. Think of it as a deep clean in between your normal shampoo regimen.
Not only are you going to get a thorough cleanse, but it's a great feeling getting your head massaged. As nice as those fingers in your hair might feel, do not utter any moaning or verbalizations that may be heard across the salon.
This is very important. It will dramatically decrease your time at the shampoo station and you will get shut down.
PROTIP: Do not utter any moaning or verbalizations while getting your hair shampooed.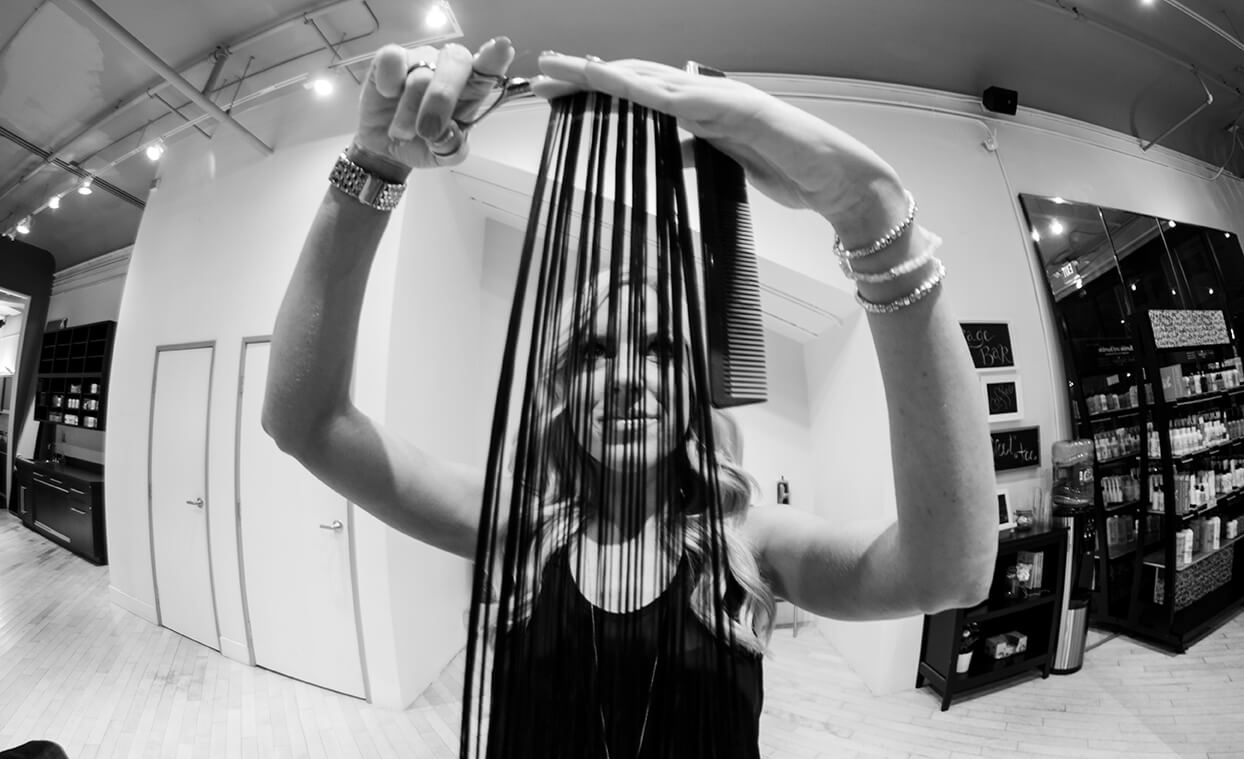 Observe The Cutting
Once you get into the cut, stay alert. If it looks like there is too much coming off, pump the brakes. DON'T BE SILENT. If you see something, say something. This is not a time to hold your opinion and hope for the best.
Also, don't be distracted by boobs in your face. This can be a real hazard. One minute your mind is a steel trap focused on the task at hand, then a few accidental boob shots to the head later you've forgotten where you are and scissors are operating on your position.
PROTIP: DON'T BE SILENT. If you see something, say something.
Suddenly you're panicking and all that comes out is a meek and muffled nooooo, drowned out by the steady drone of blowdryer engines and distant female chatter.
Keep it together. Remember, you are here on business.
PROTIP: Do not be distracted by boobs in your face.
The Finish
When your hair pro is finished you'll have a chance to examine the results. Having been cautious from the outset, you may find you don't look that different. If that's the case you can always ask to have a little more taken off, not so much the other direction.
You might also have your neck hair cleaned up, as well as around the ears, depending on your preference.
Lastly, don't be shy about asking questions. Most hair pros will be glad to explain what they're doing and it's a great chance to learn and be educated about your hair.
When your hair is looking good it's time to bail, and always tip your stylist. You want them to remember you fondly and look forward to you coming back, especially if they did a nice job.
There you have it boys, that's what to say at the salon. Follow these tips and you'll walk out with your locks intact, looking fresh and ready for the next #hairwhipwednesday.
Are you using hair ties or shampoo & conditioner that's damaging your hair?
If you're using any of these...the answer is yes.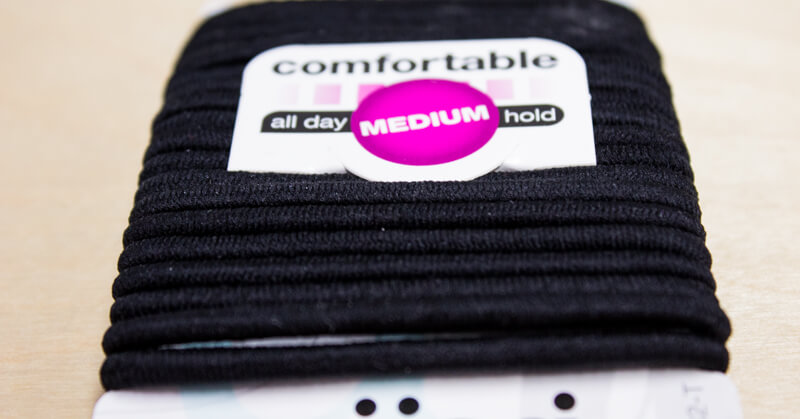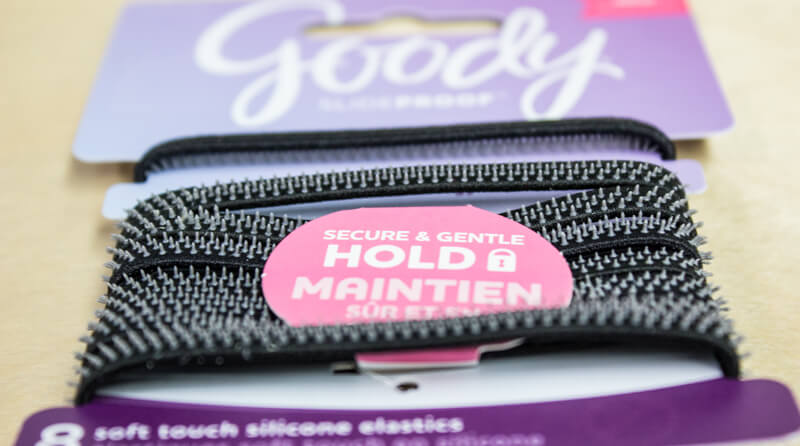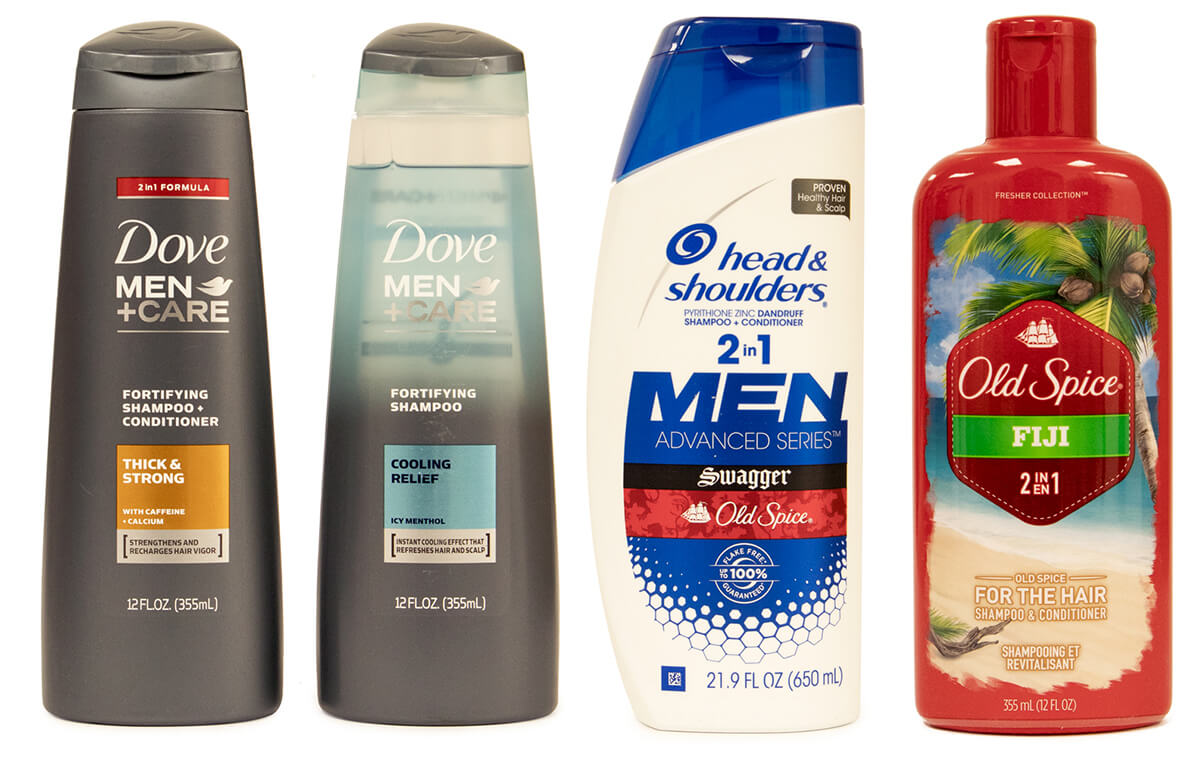 Stop using hair ties and products causing tangled and damaged hair. Get superior products made for guys with flow.
More Useful Content from The Longhairs