The Headband: A Versatile Tool for Guys
You've worn it down, you've tied it up, you've rocked all types of hats and headwear, but have you tried the headband?
If not they might feel unfamiliar at first, but once you get over that you quickly realize this versatile tool can become a staple within your hair product arsenal—especially if you have short to medium-length hair and you're growing it longer.
If you are in the awkward stage, or your hair is just above your shoulders, the headband is a ridiculously easy way to keep the hair out of your eyes when it's still too short to tie back.
And for the long hair veterans out there with a flowing mane, not only is the headband a great way to keep the hair out of your face, but you can also get creative with combinations of tying or twisting your hair up while utilizing the headband.
Headbands come in all shapes, sizes, colors and materials. There are thin elastic bands, thick headbands in elastic or cloth, plastic arches, headbands with teeth, some with rubber and silicone on the inside and many others.
Let's just say there are tons of style options, but to execute these headband hairstyles all you need is one thin headband, one thick headband and a full-fitting headband (we call em headwraps). From there all the styles are pretty straightforward.
Here's some inspiration for rocking the headband like a pro, with multiple combinations and styles you can add to your daily routine and add headbands to your list of long hairstyles for men.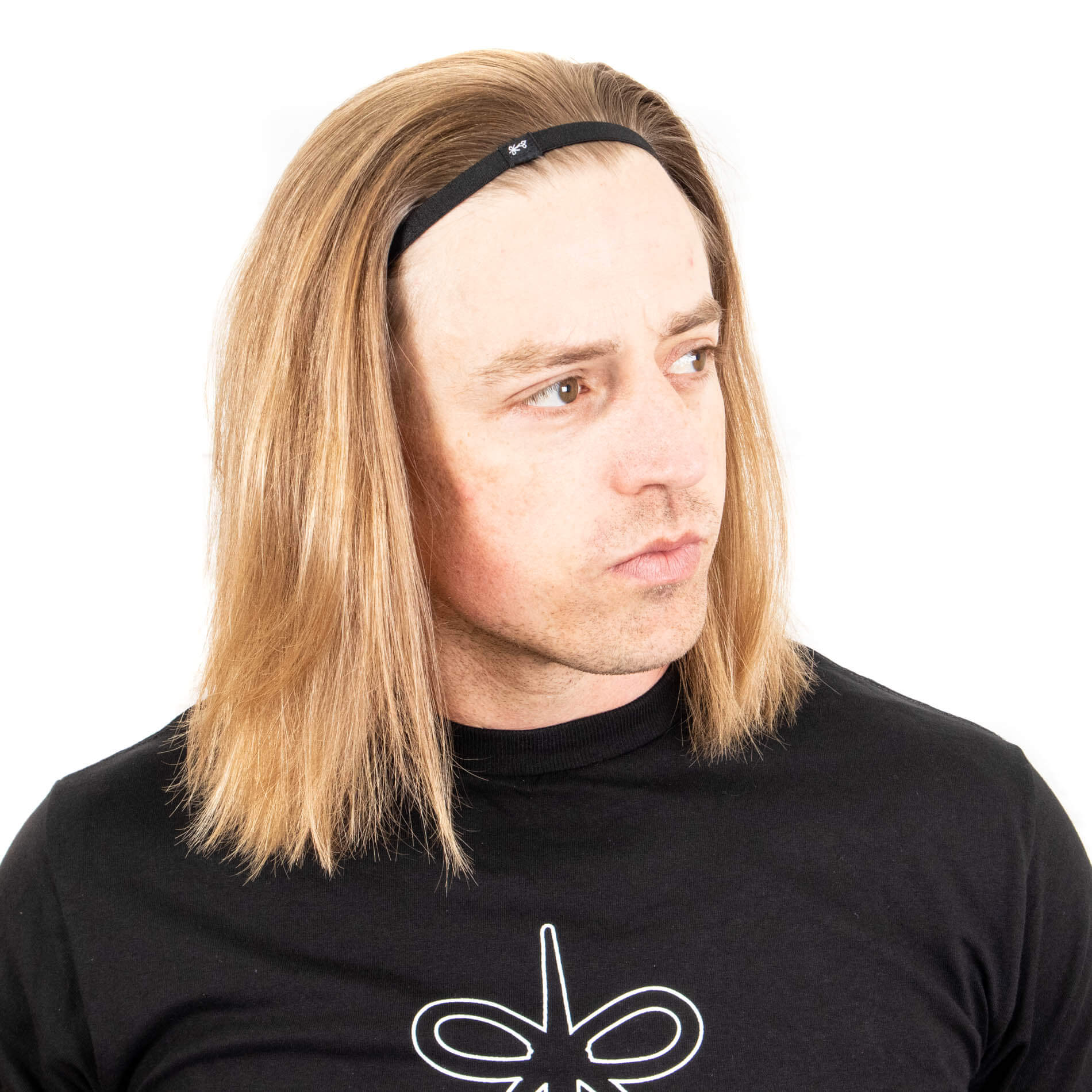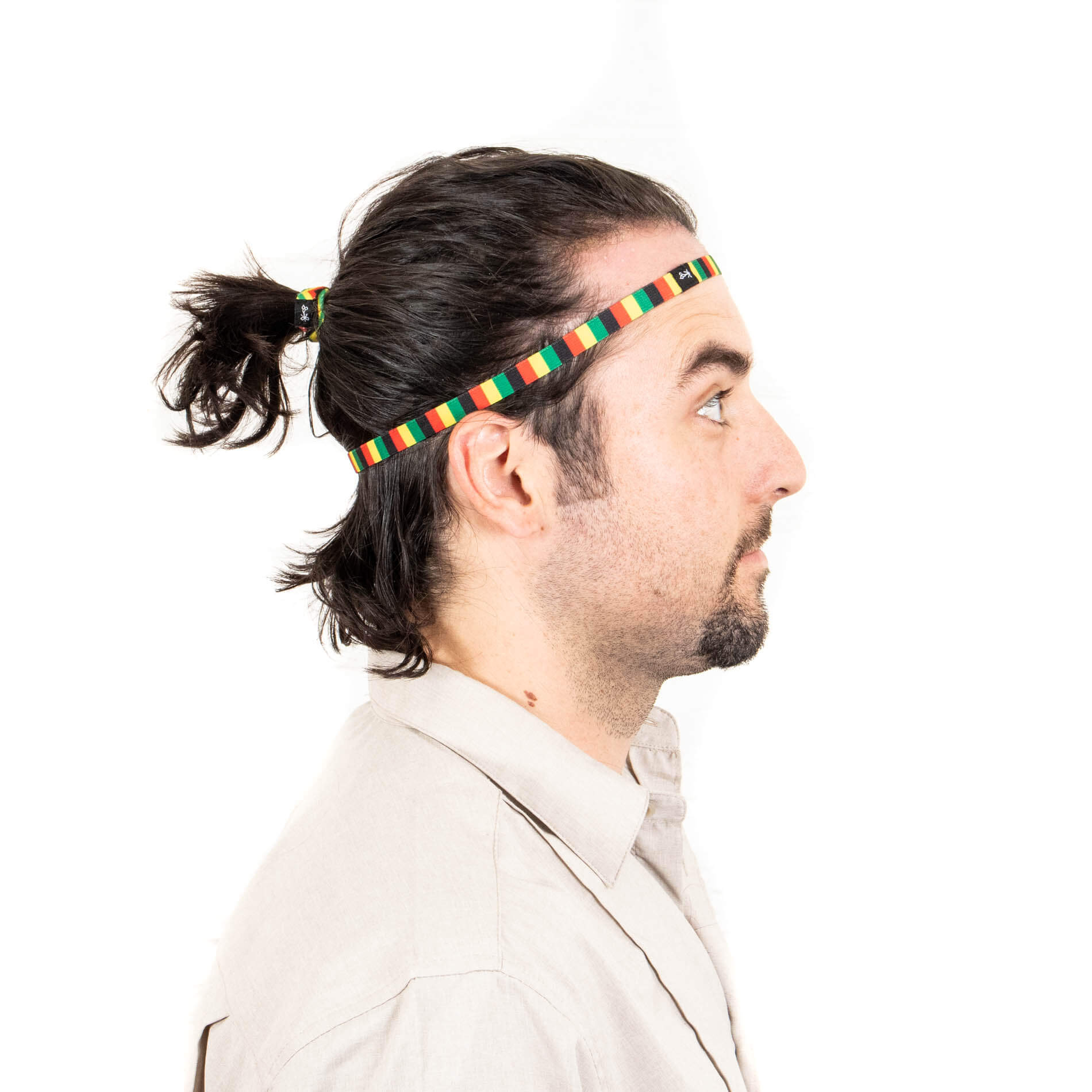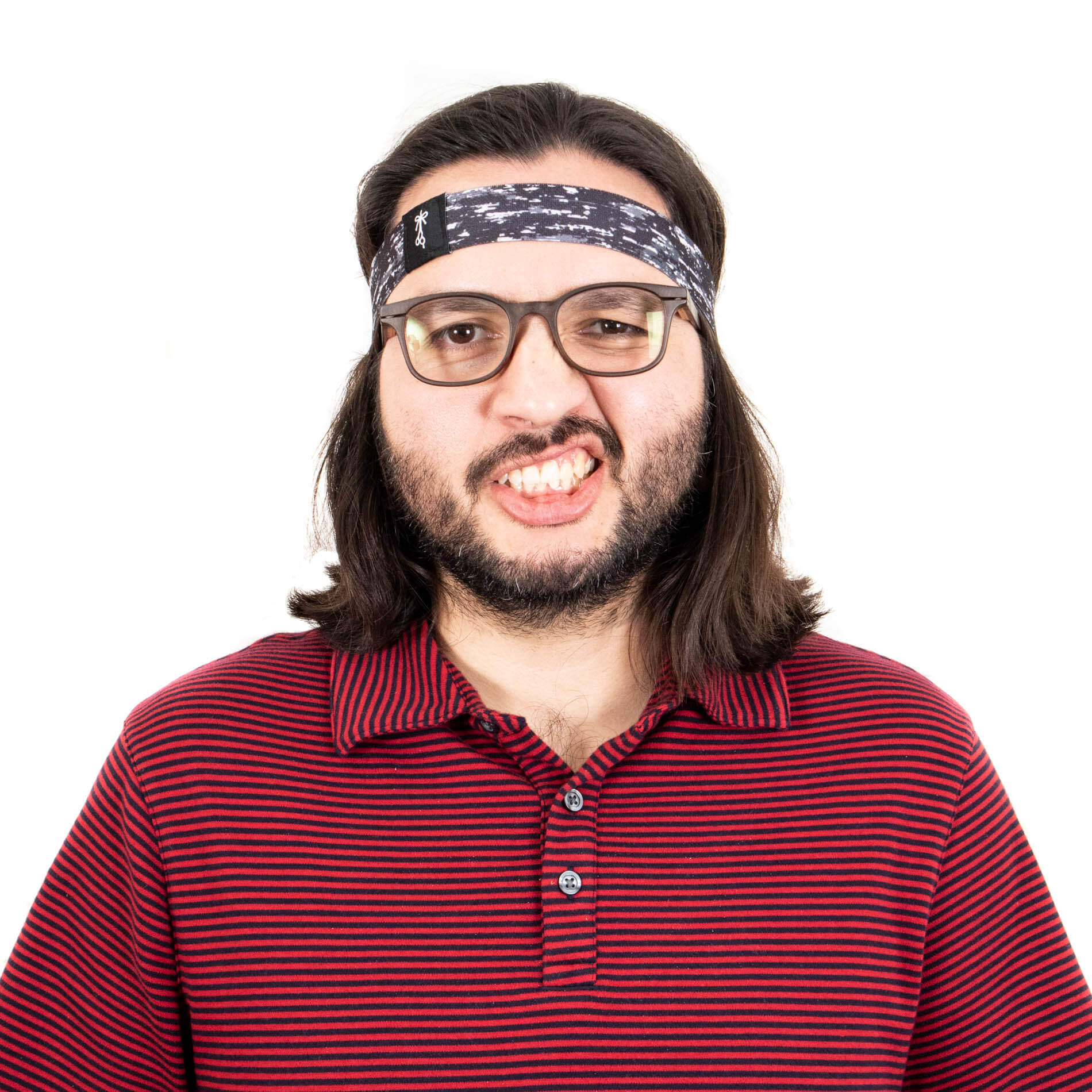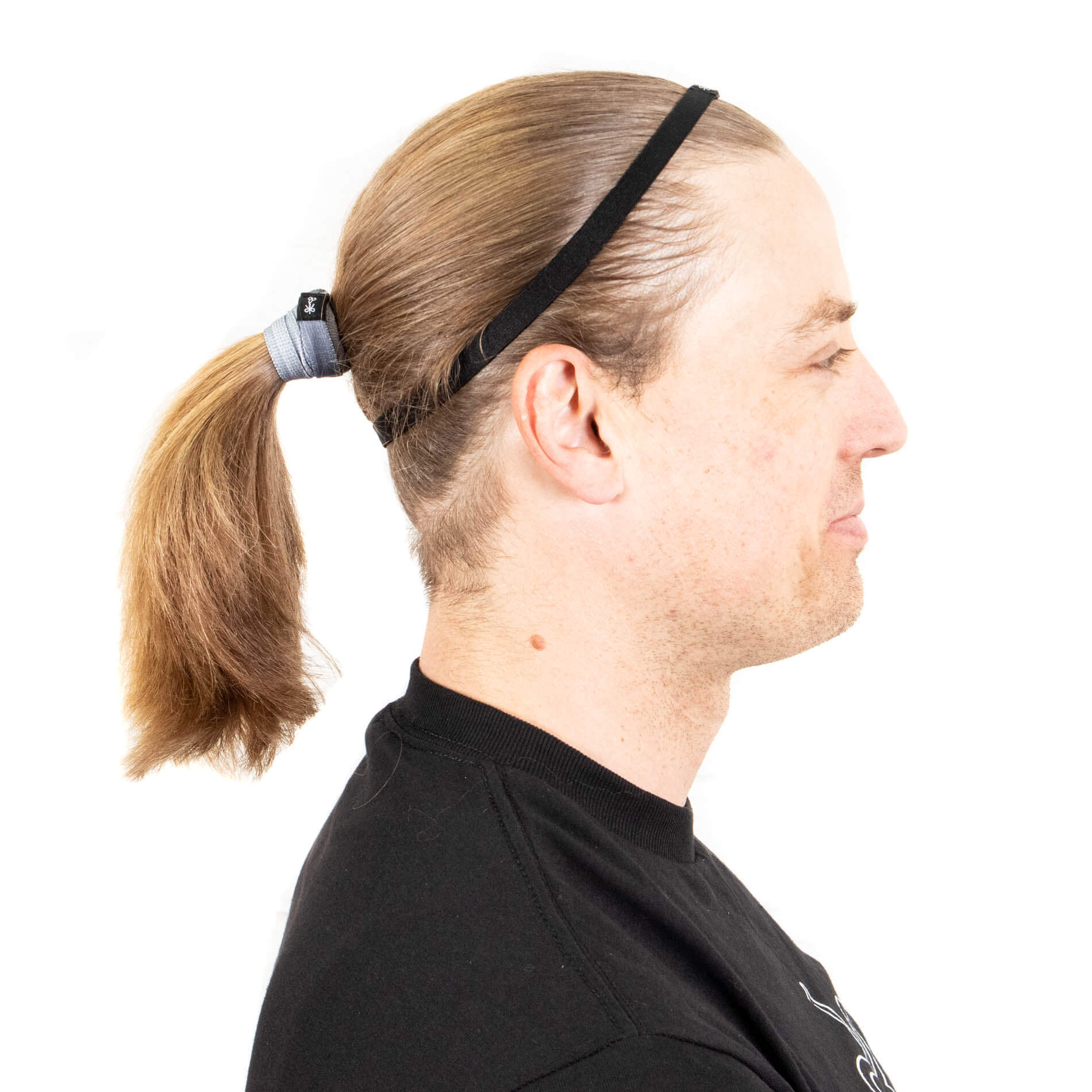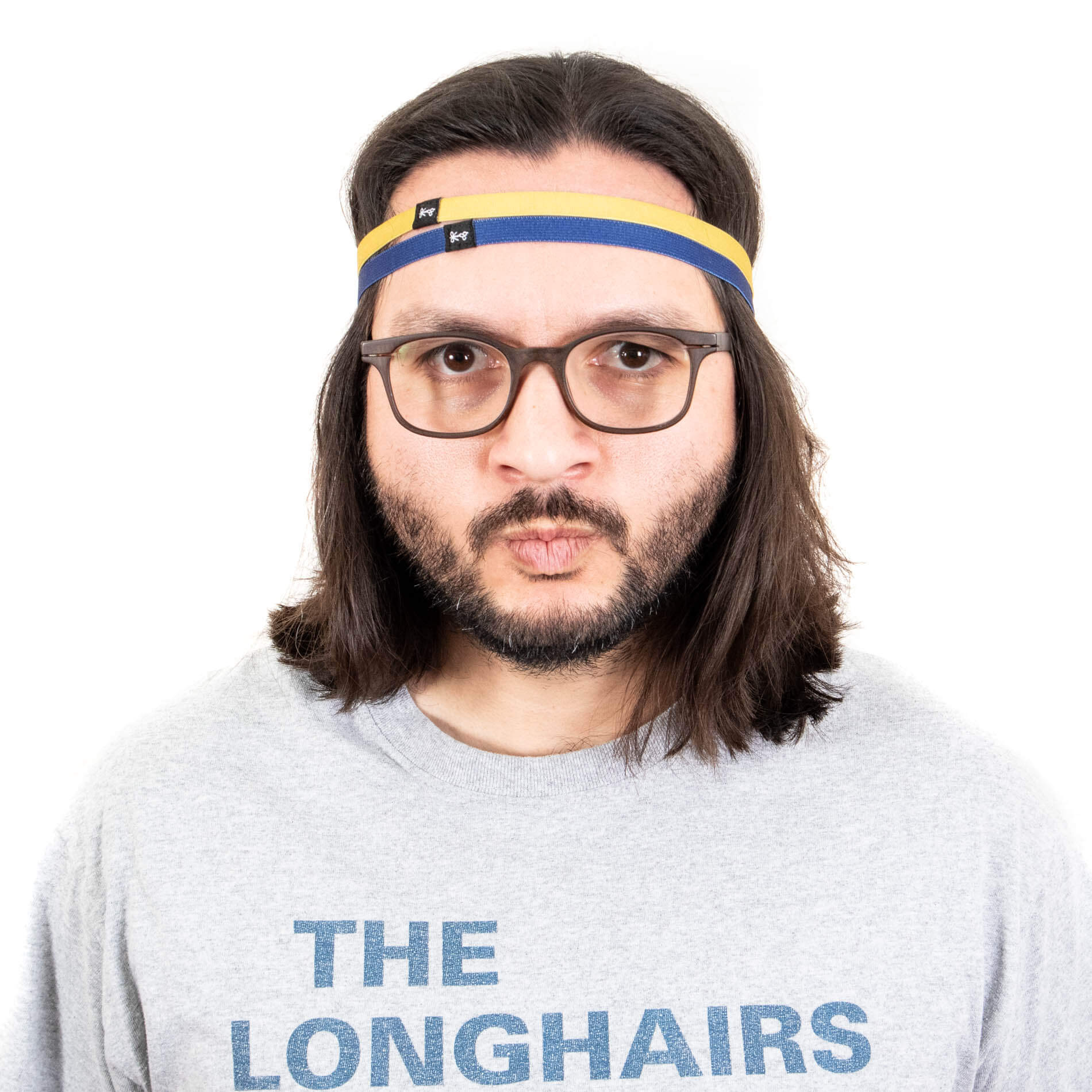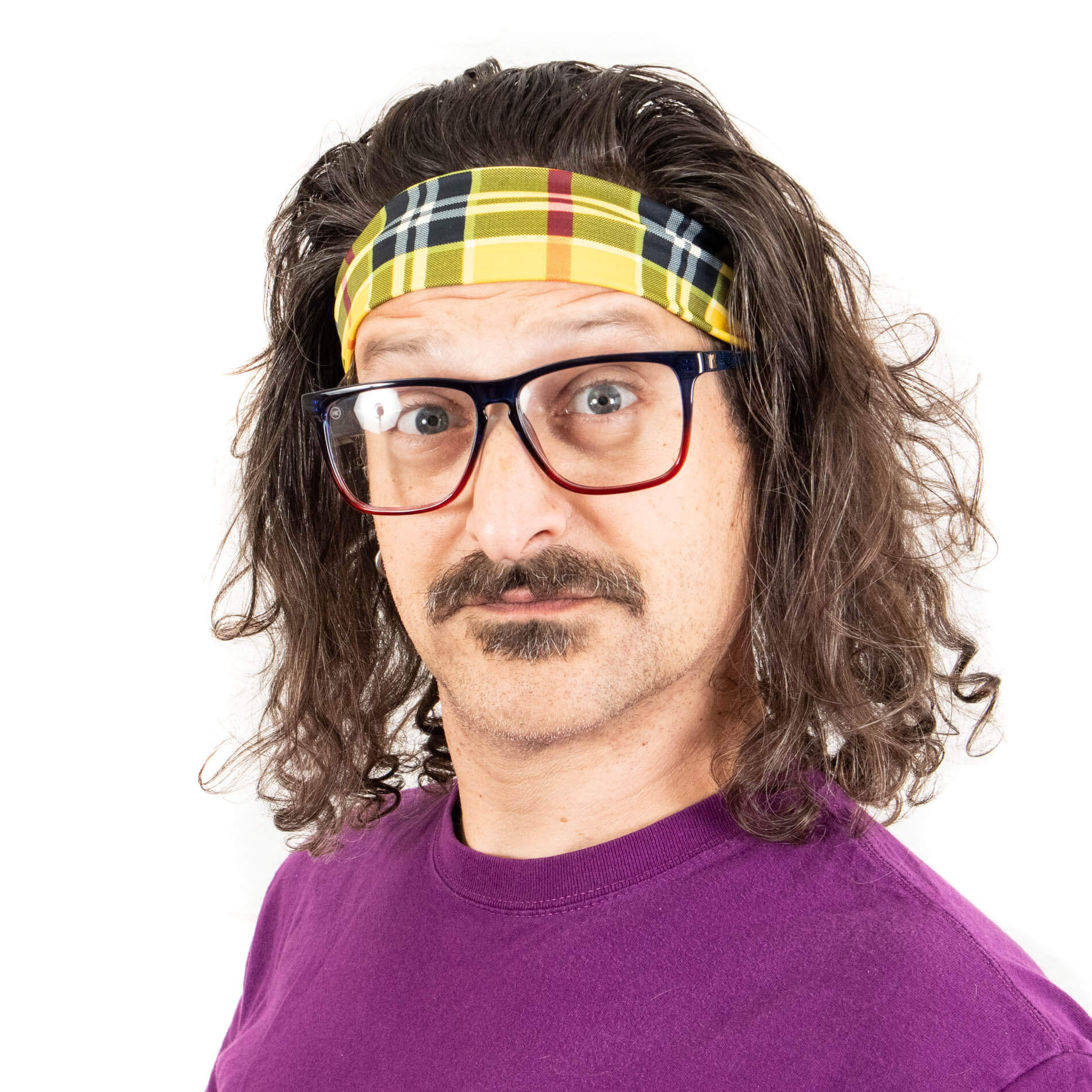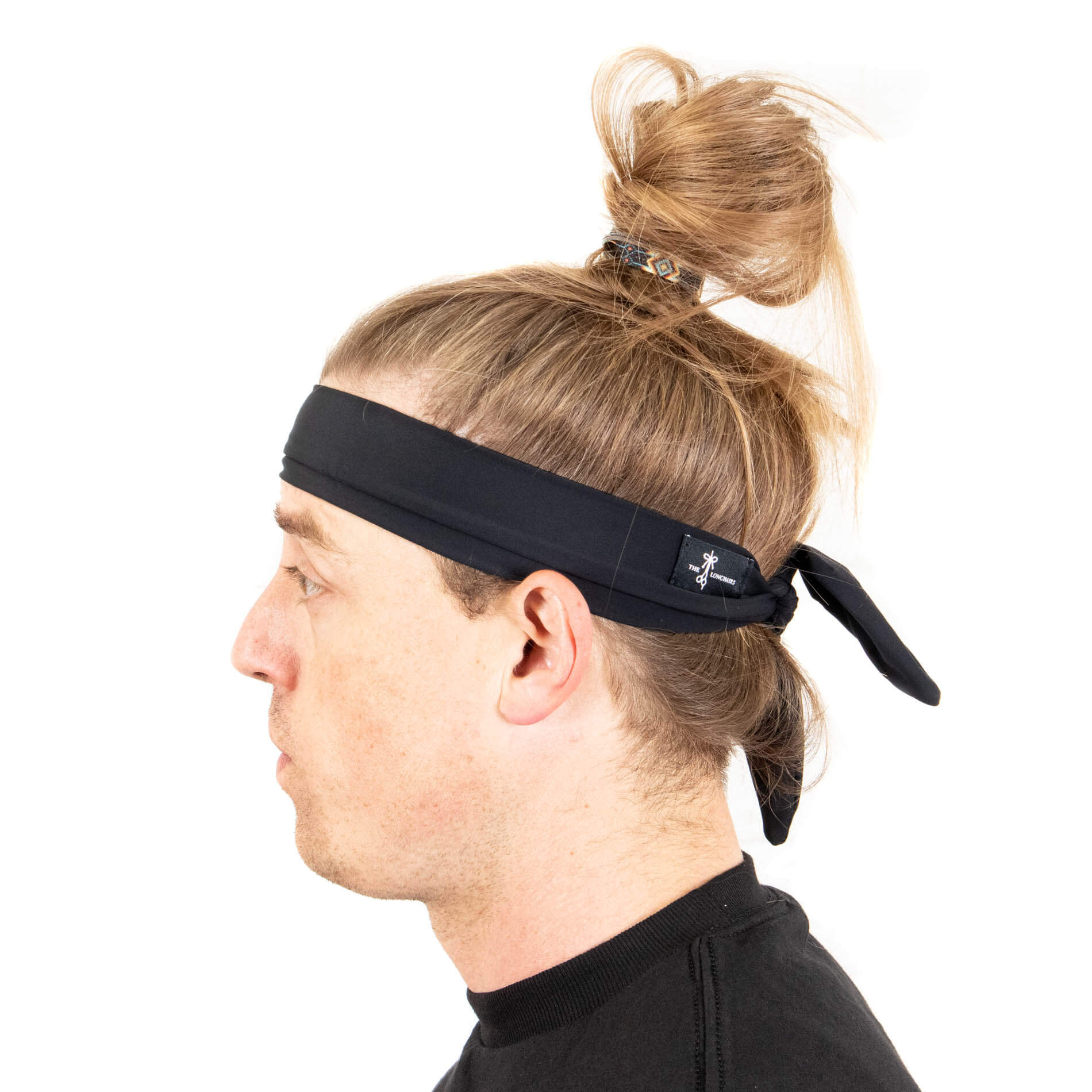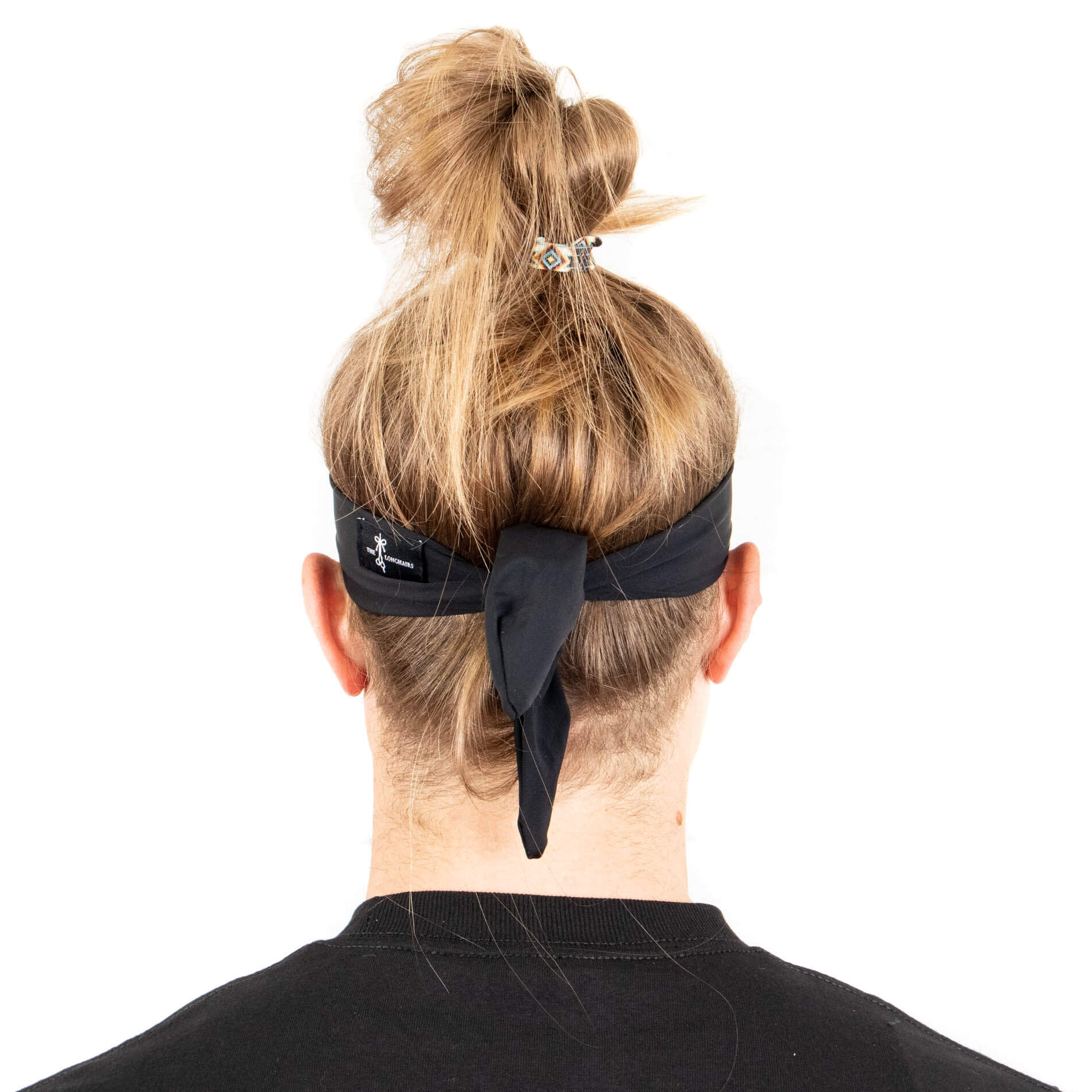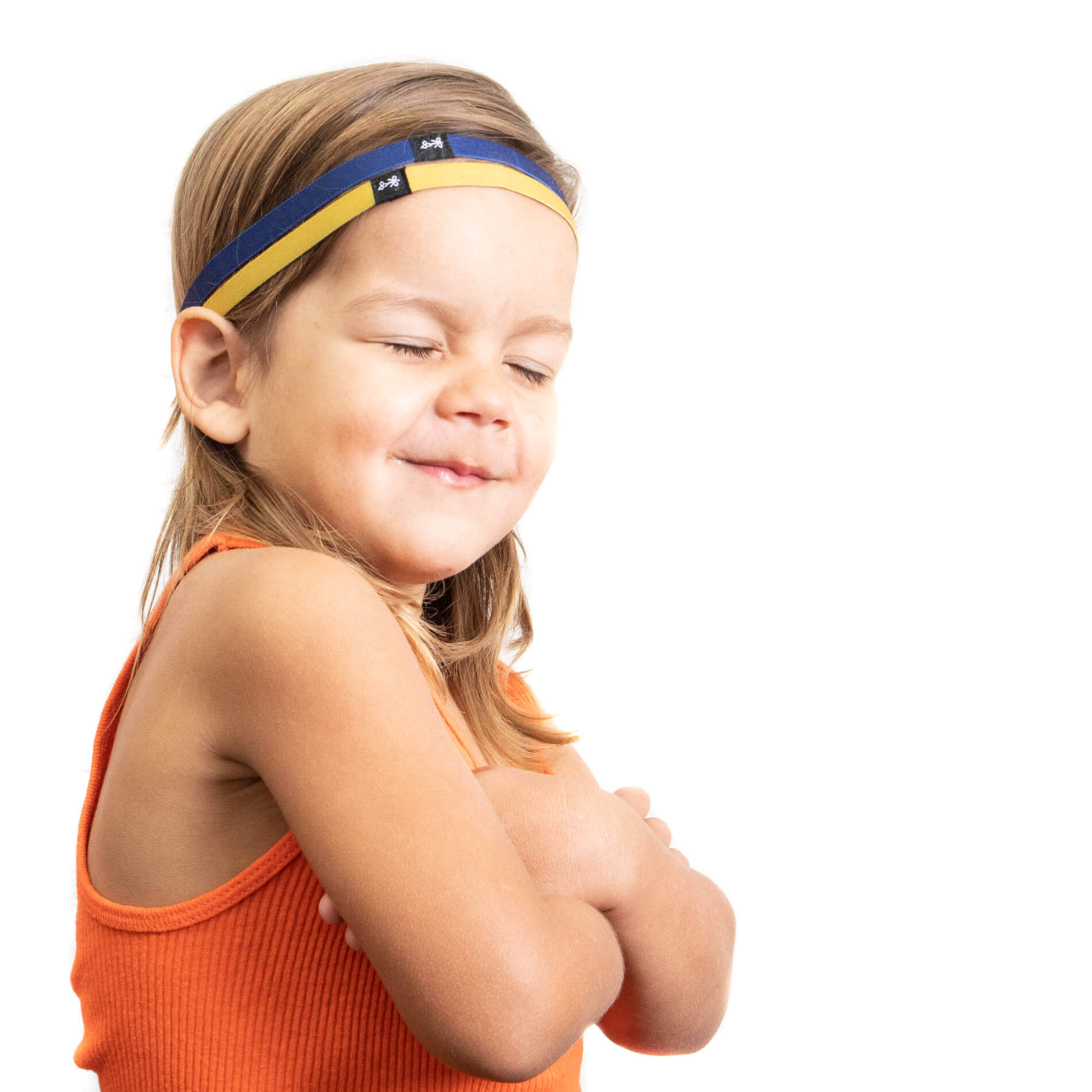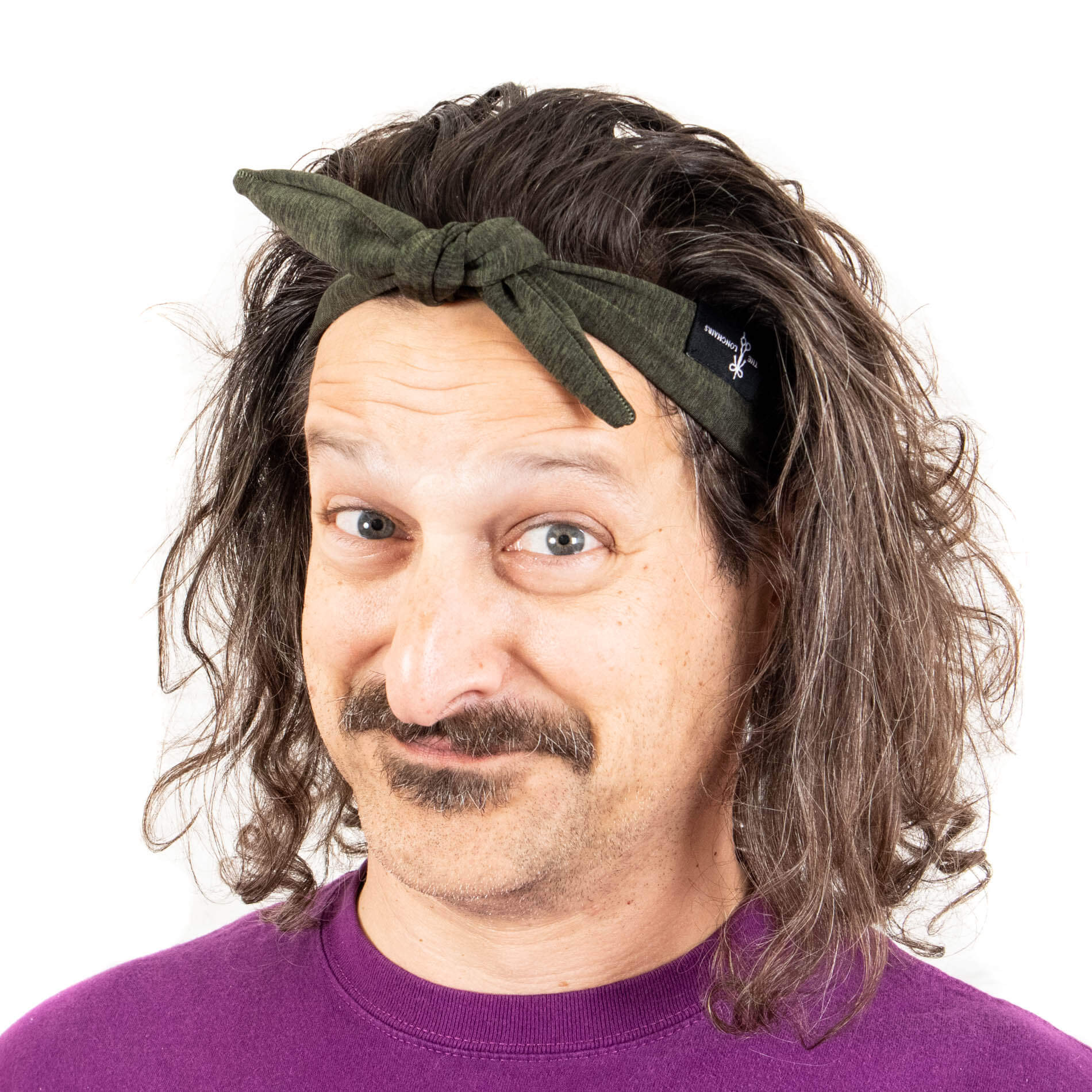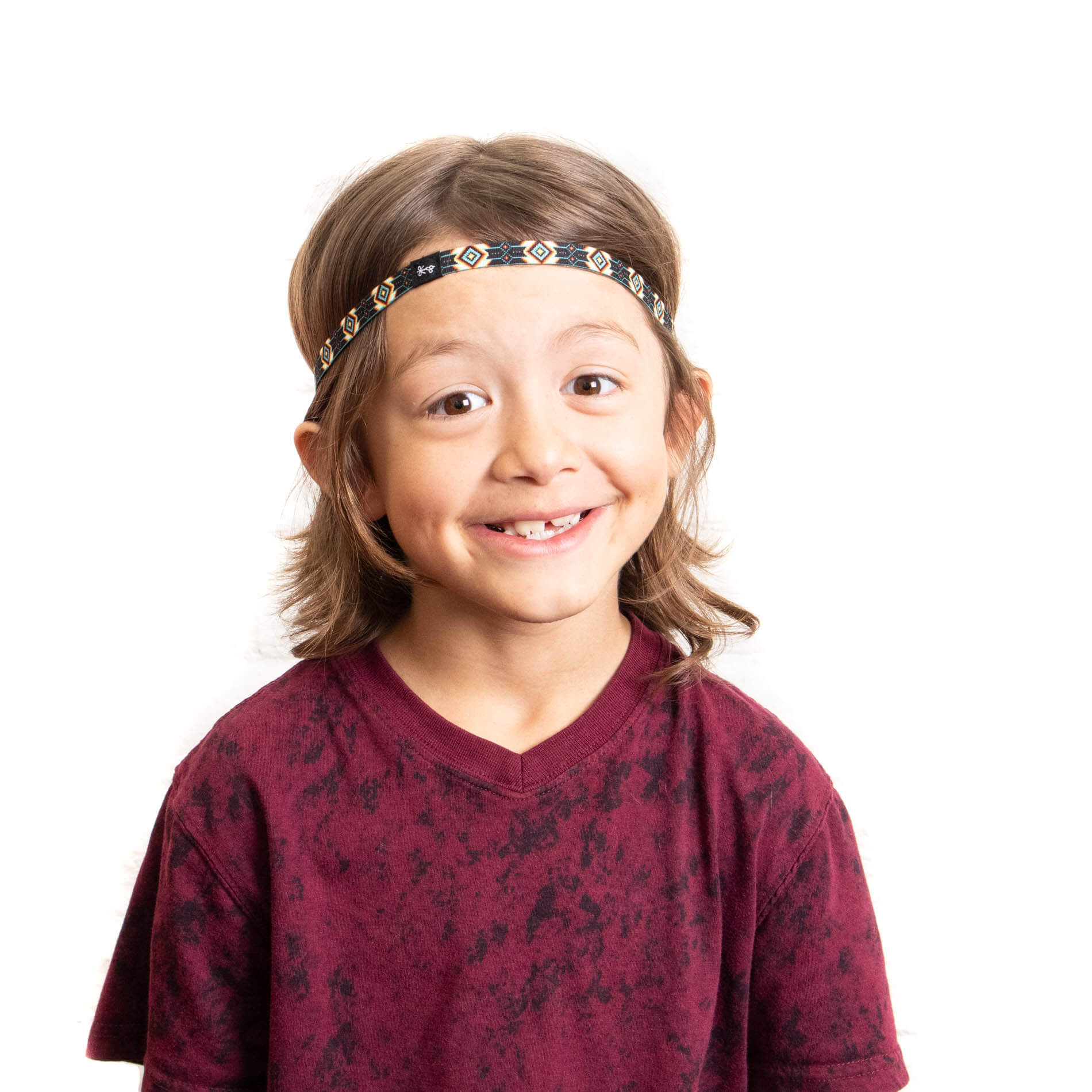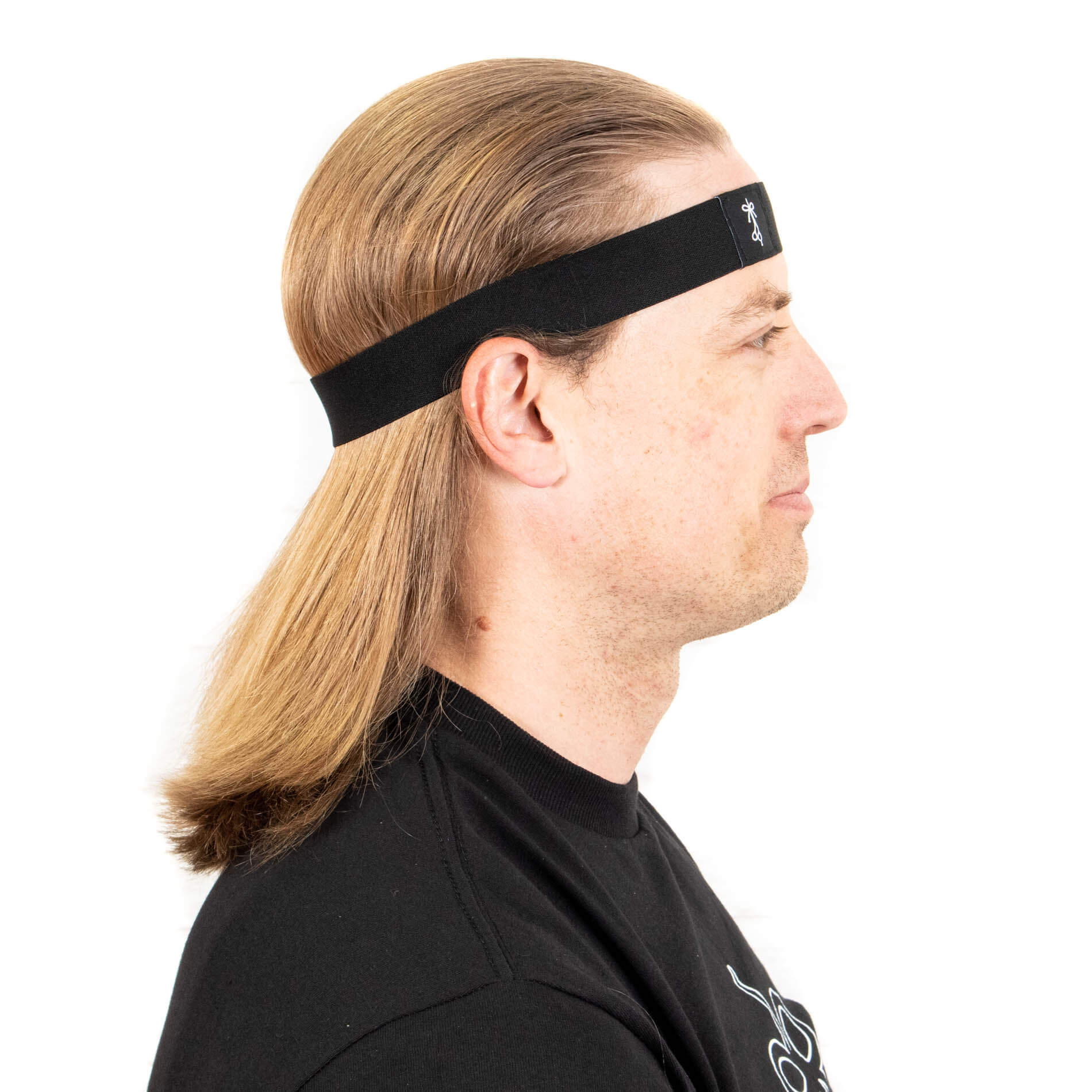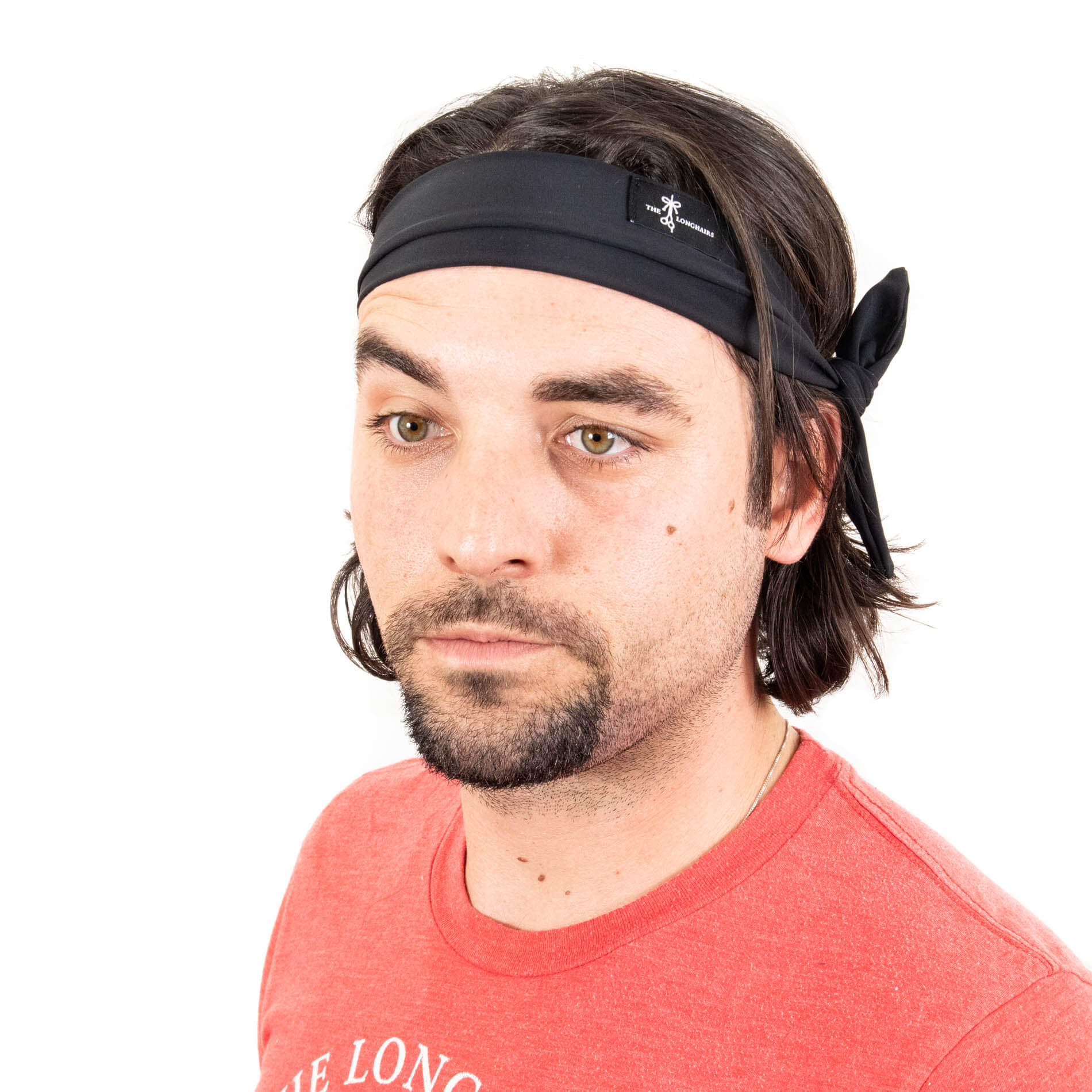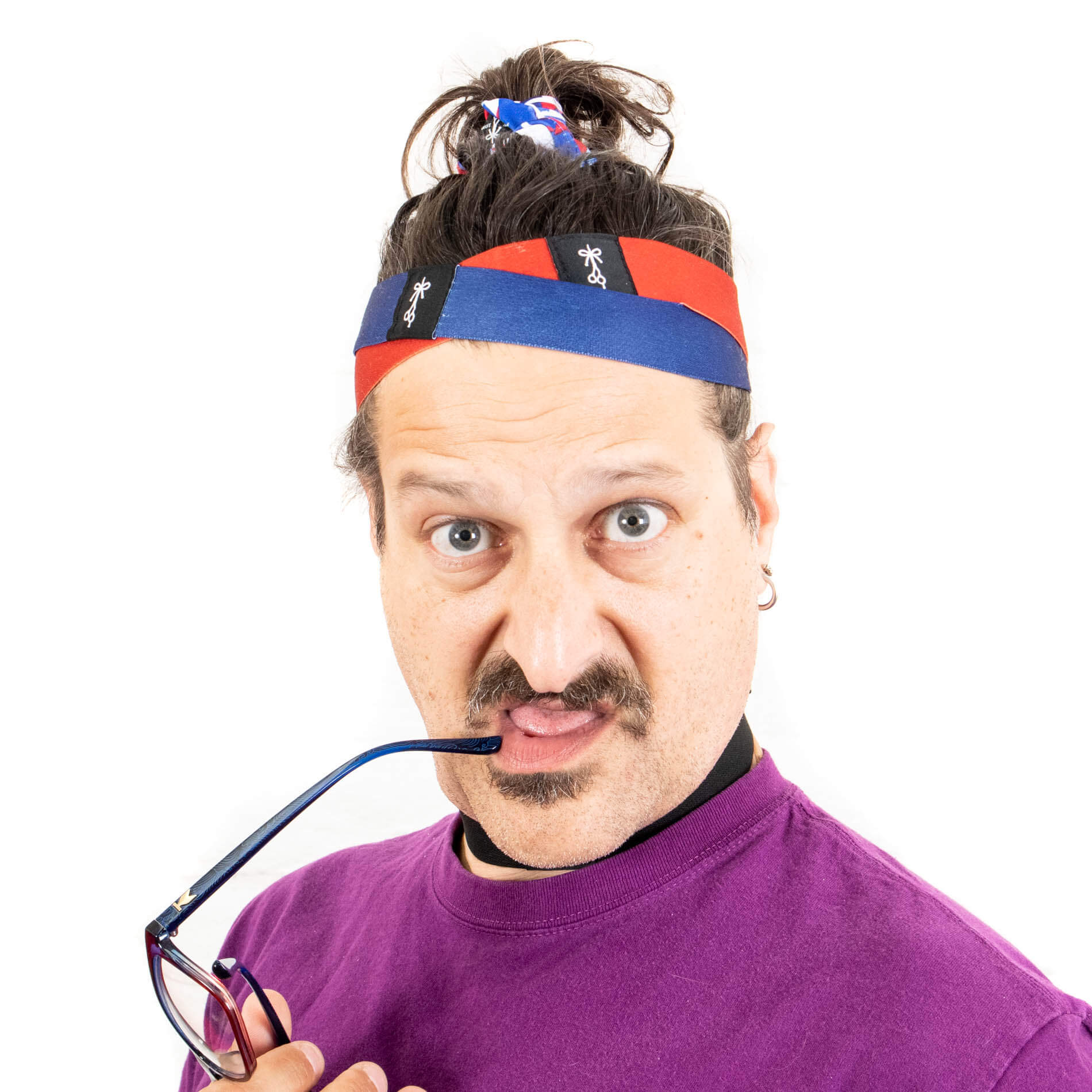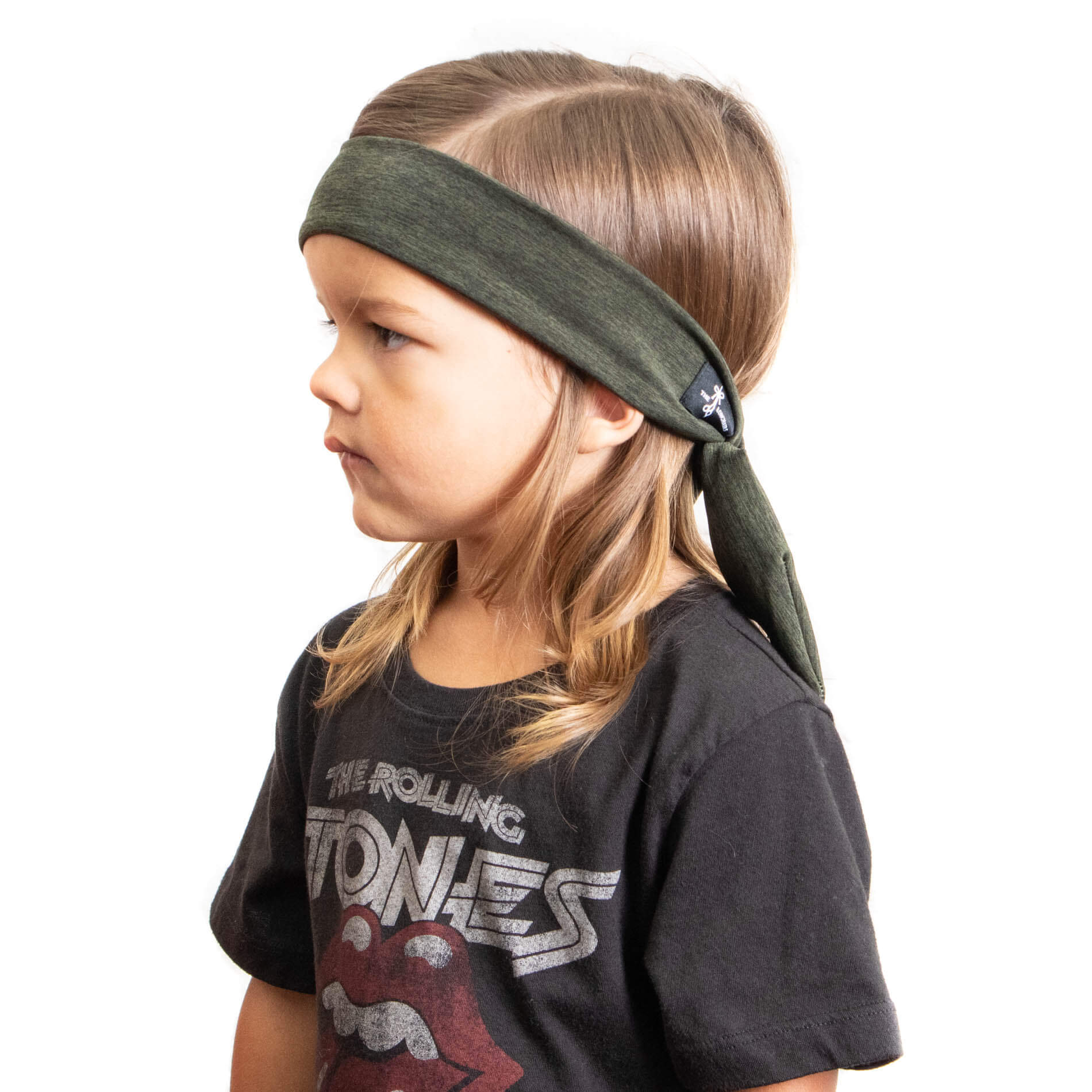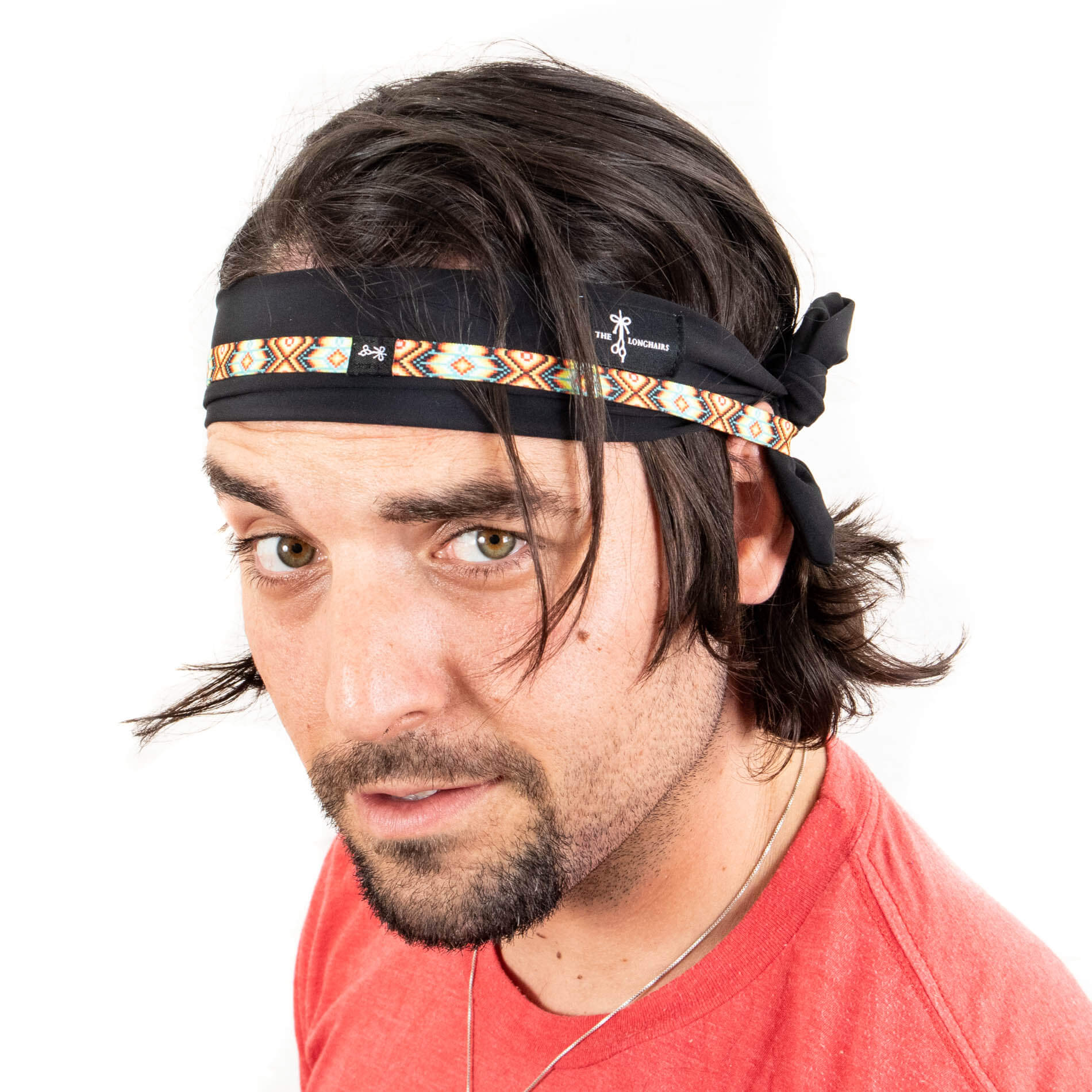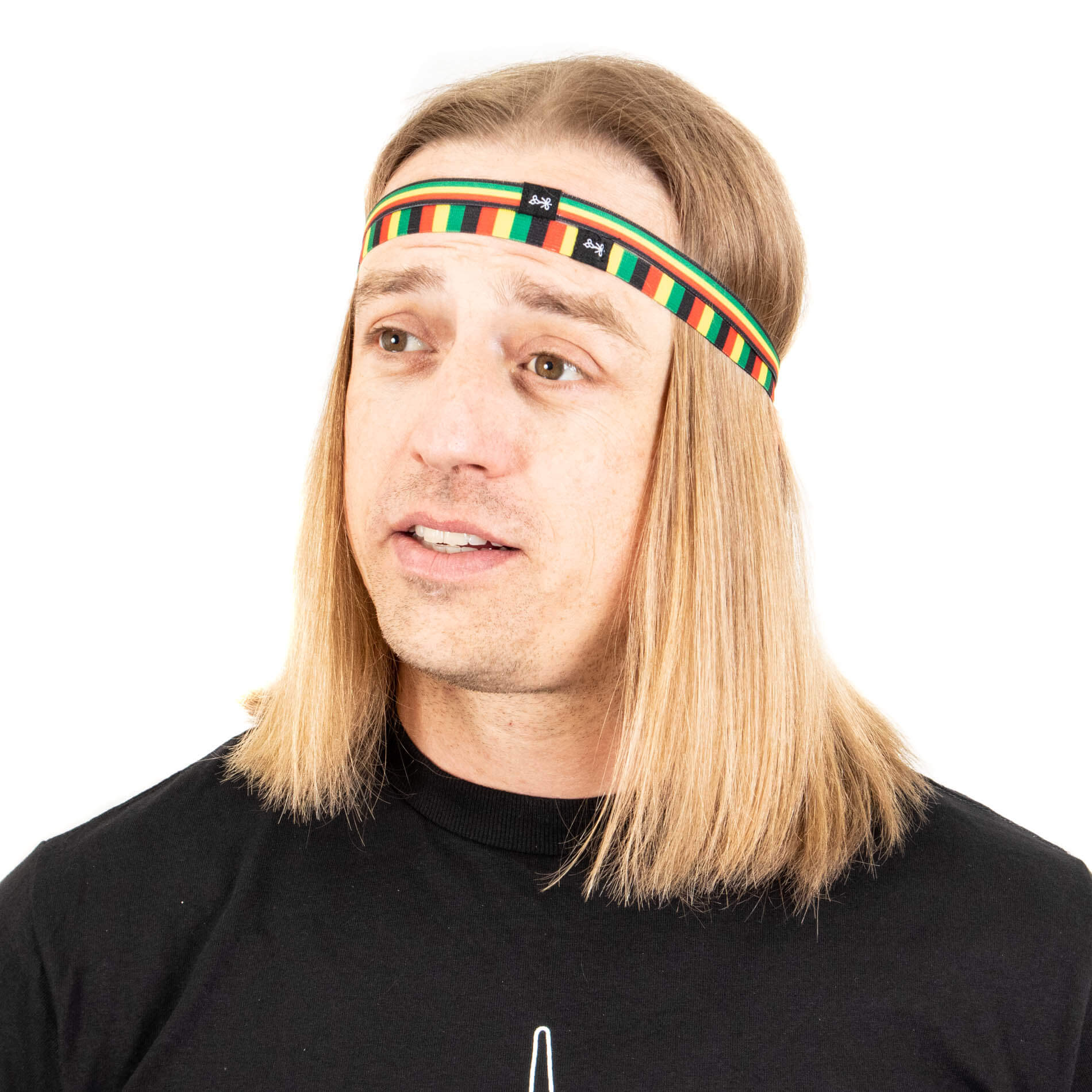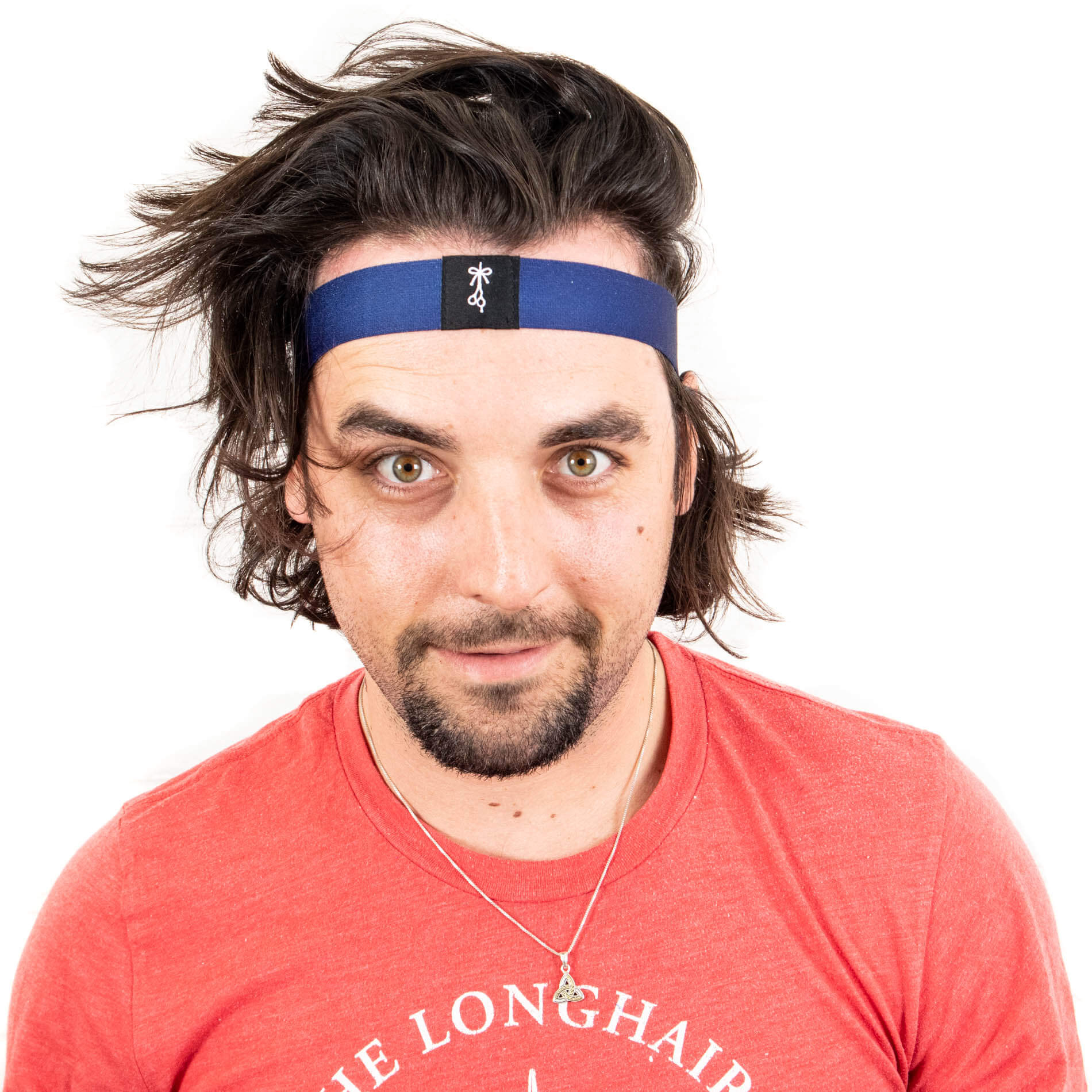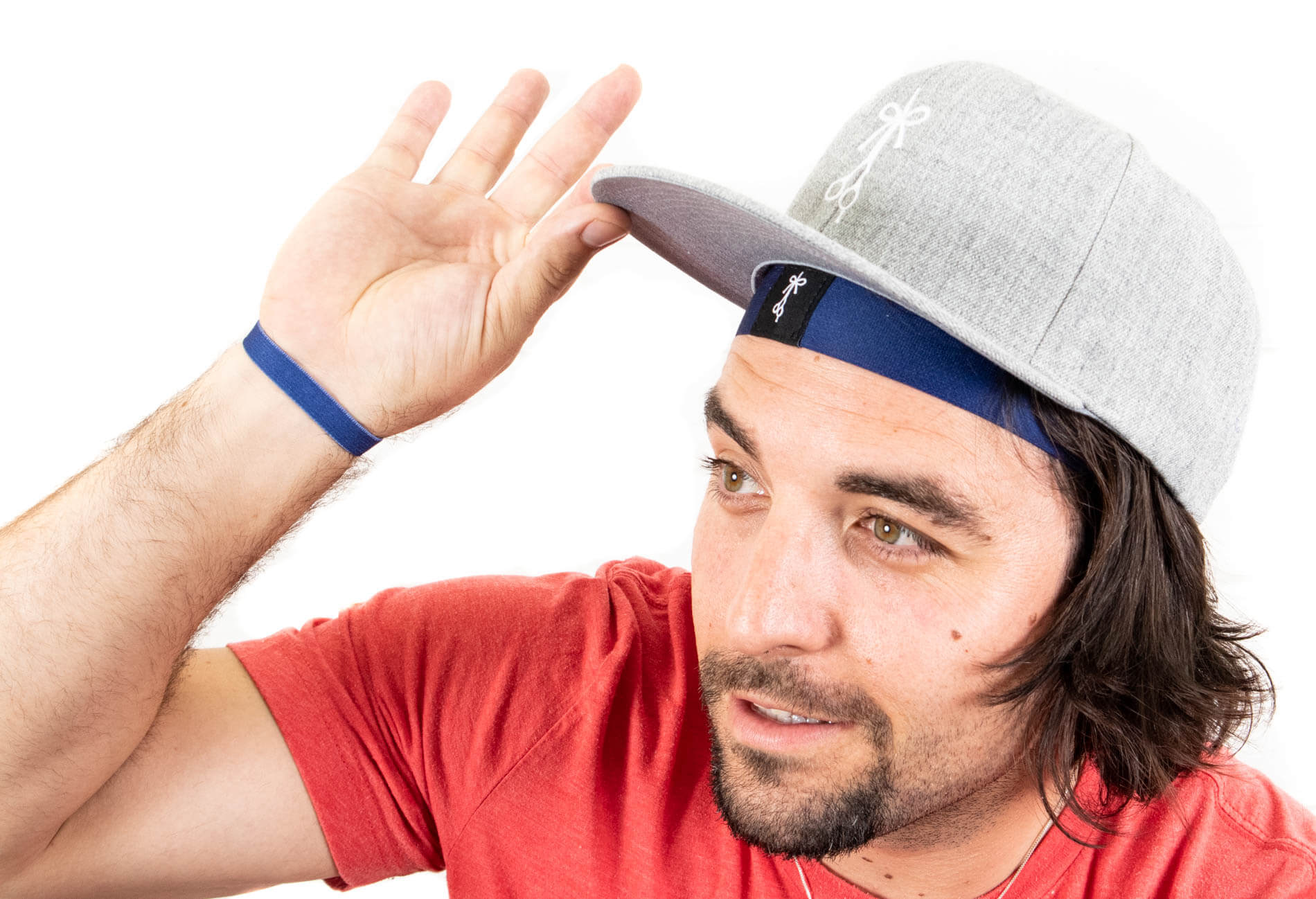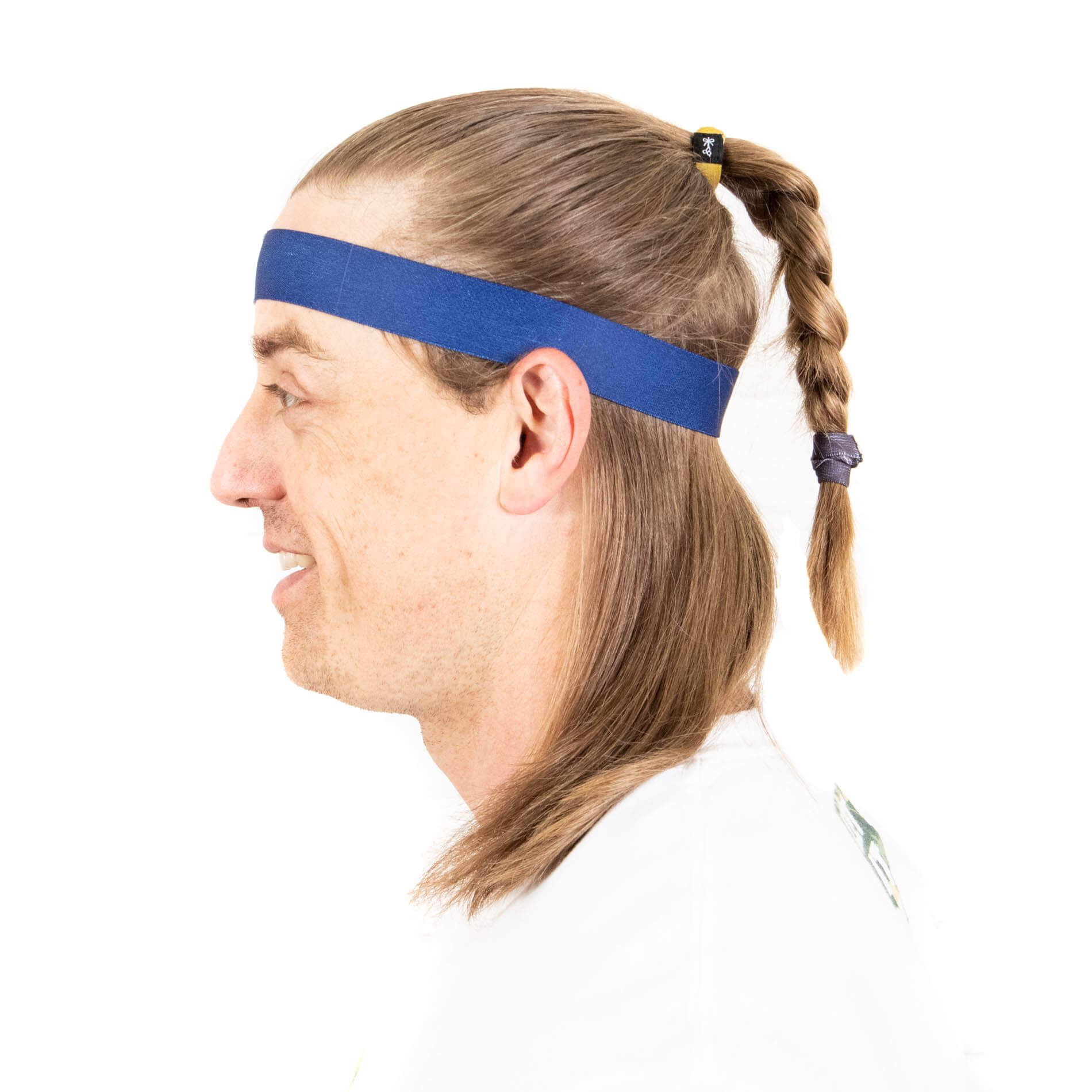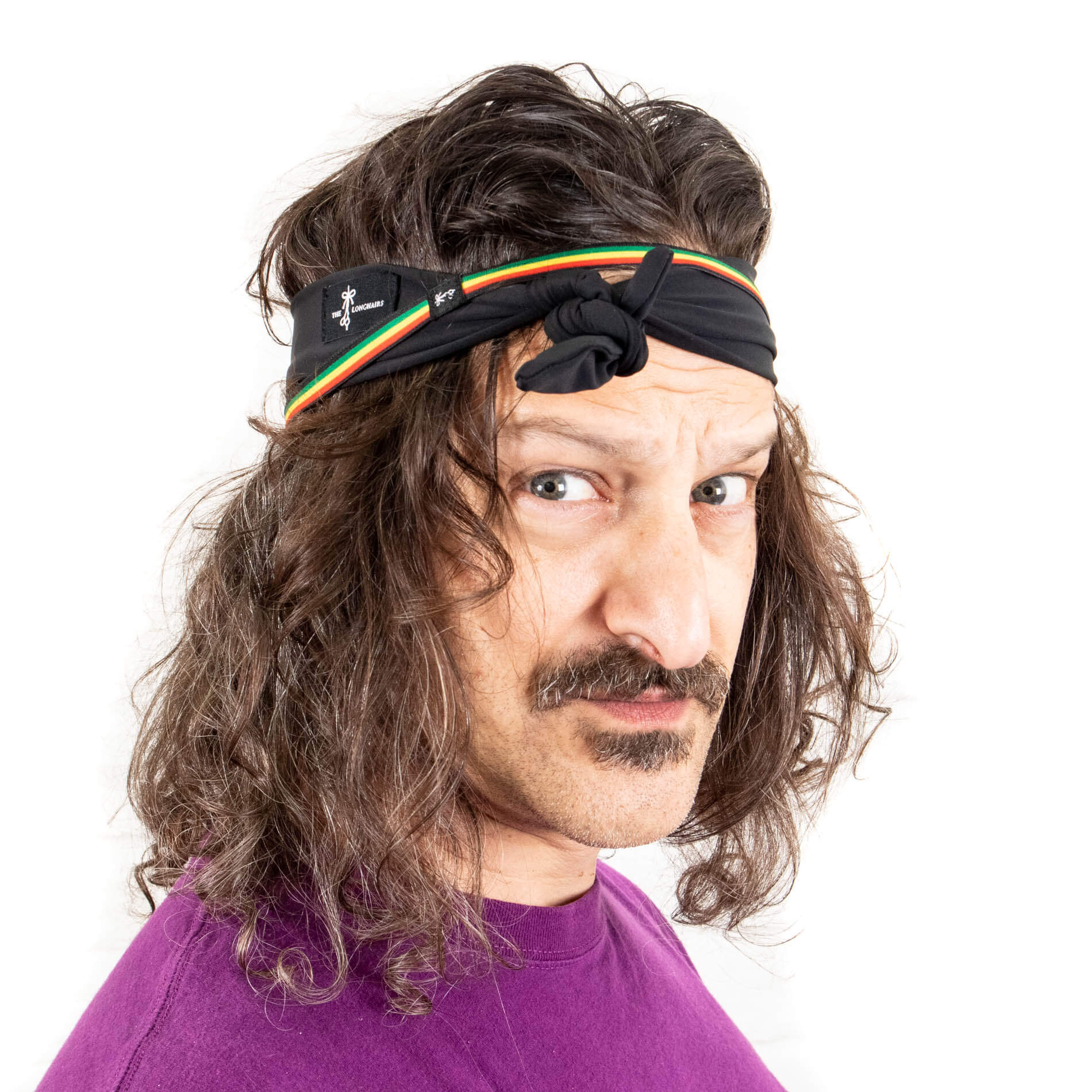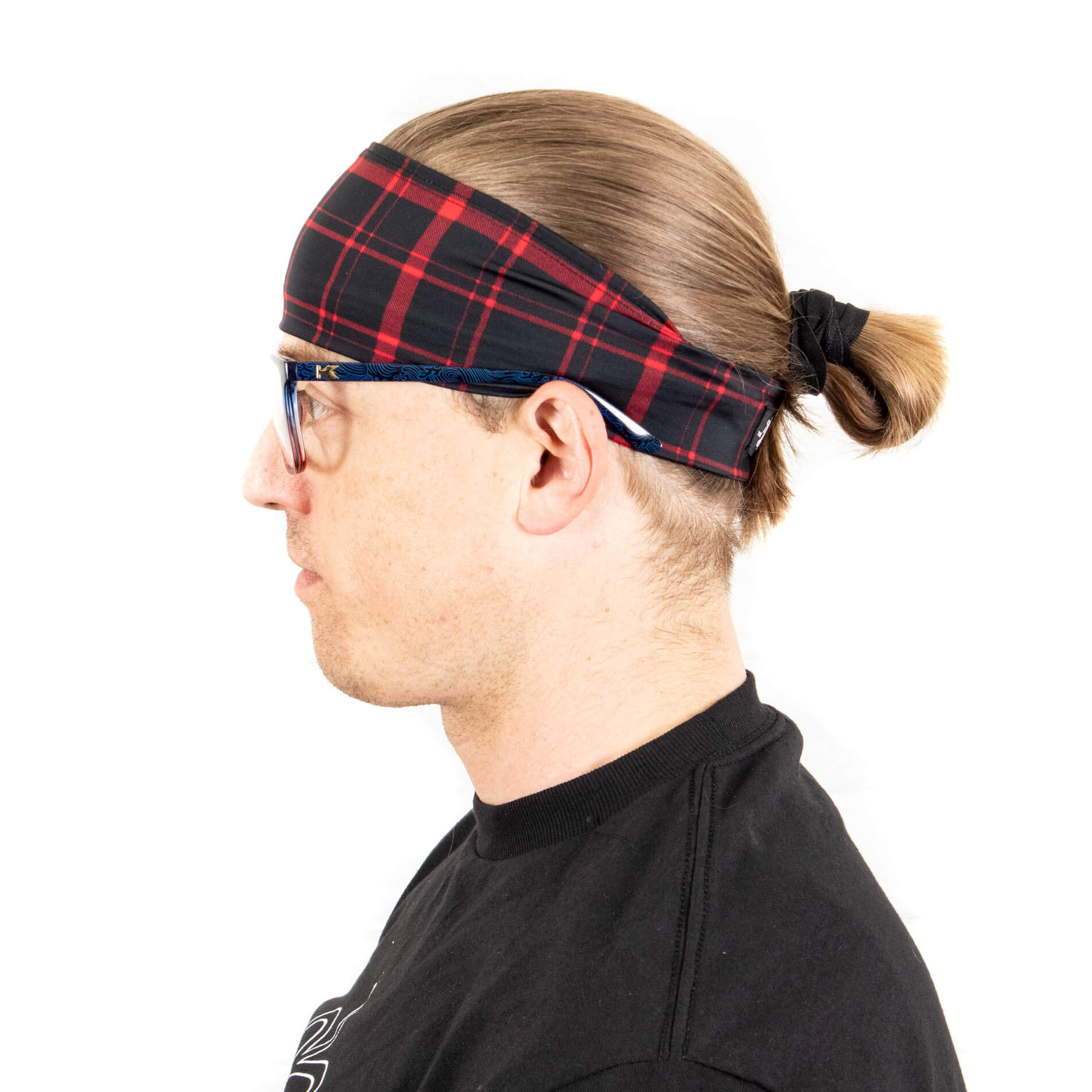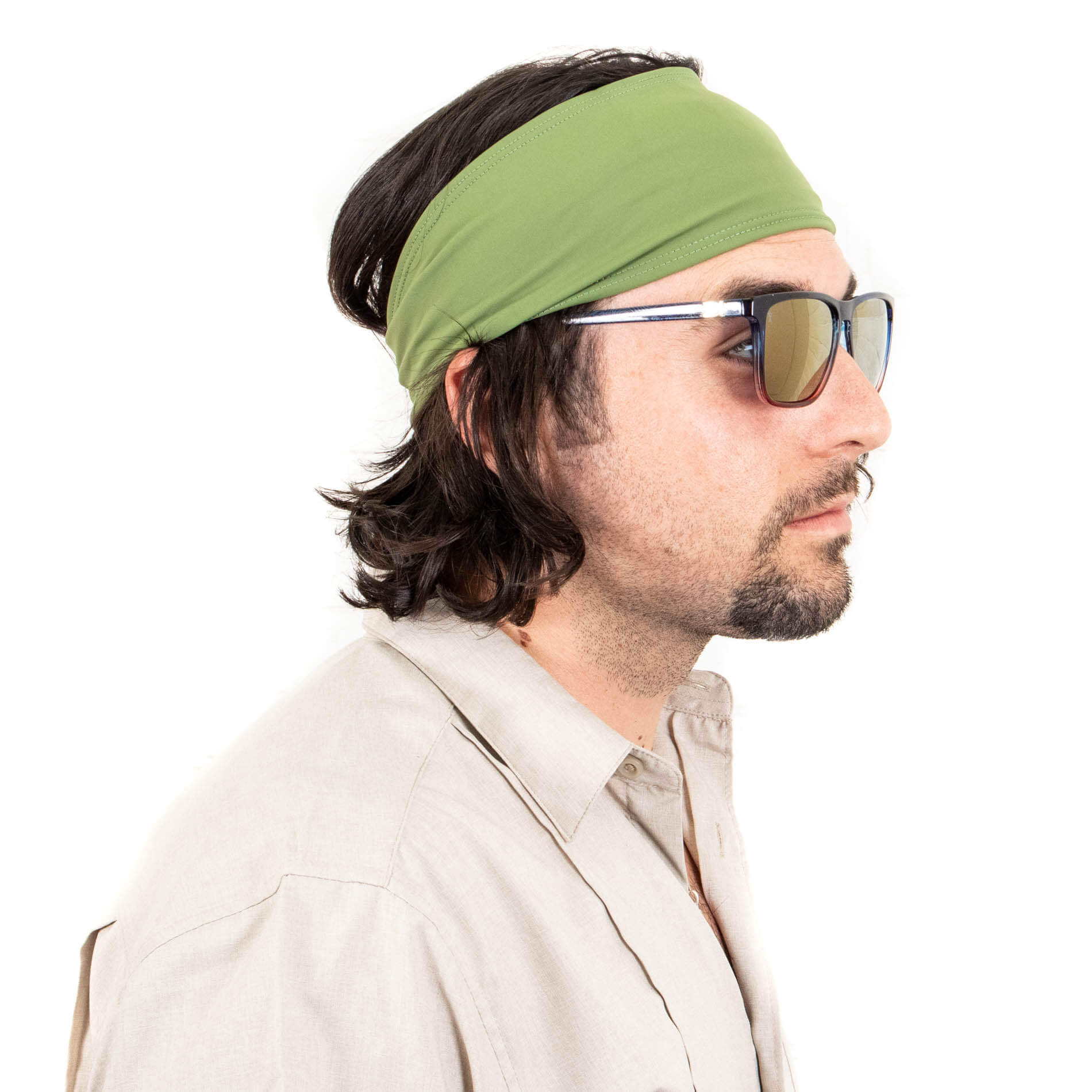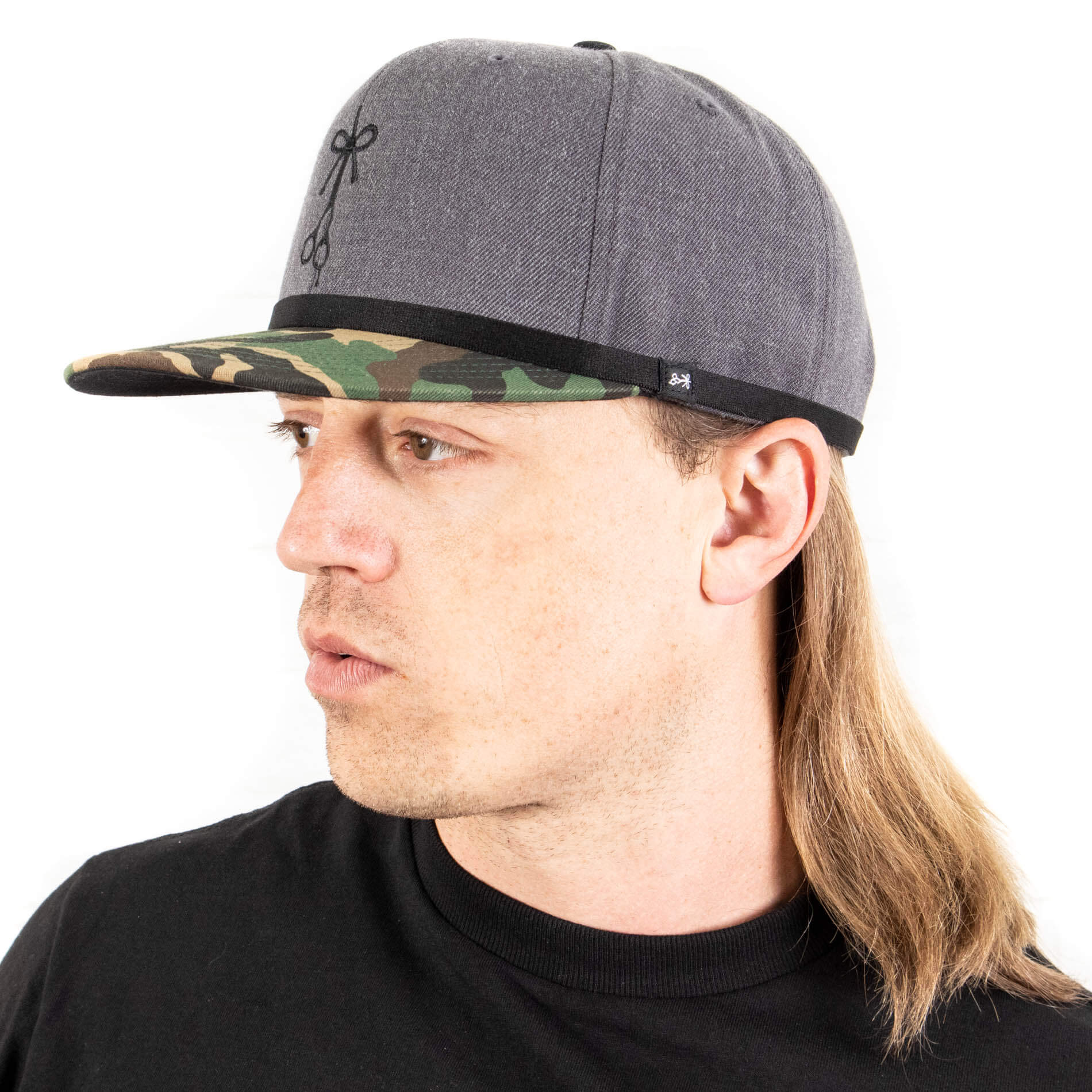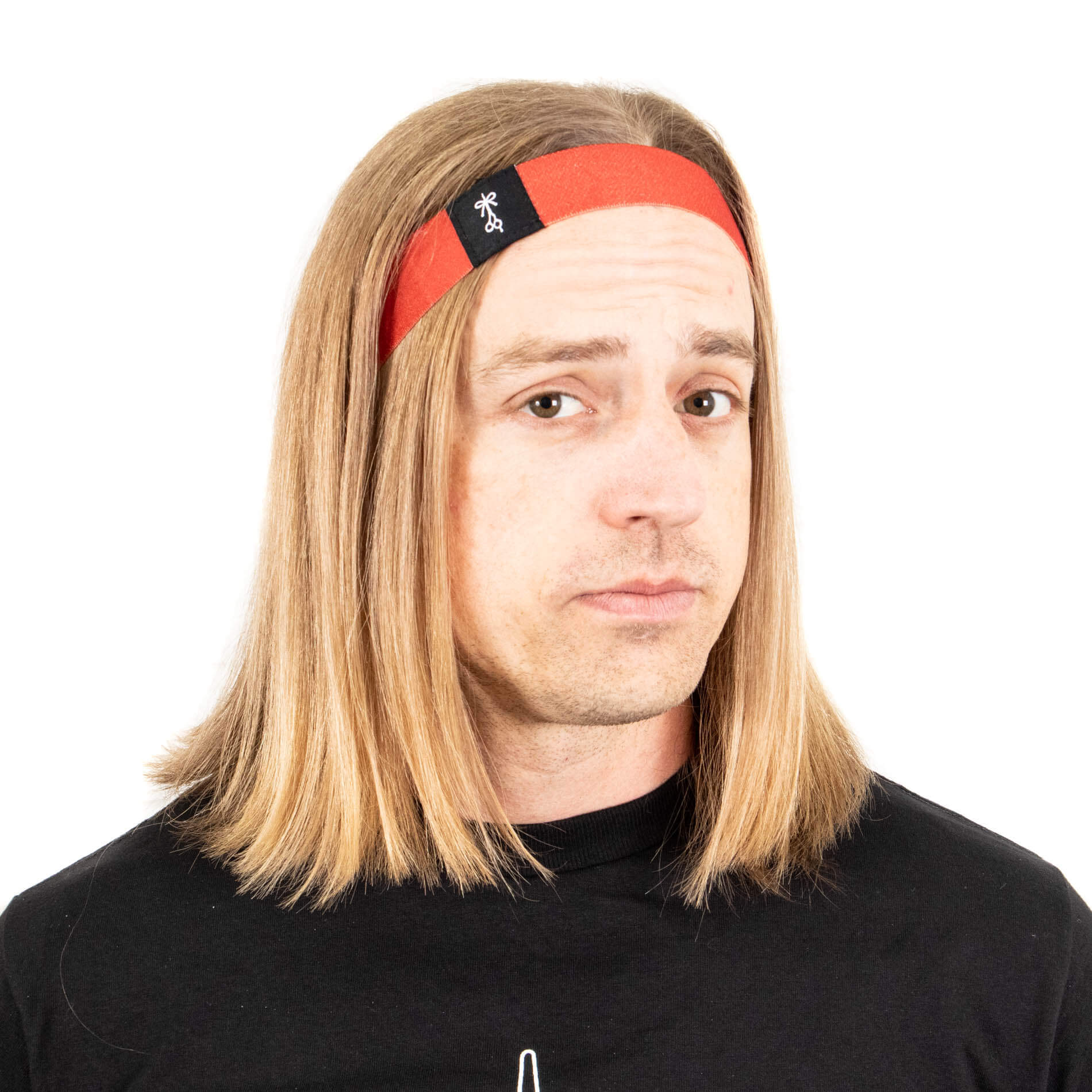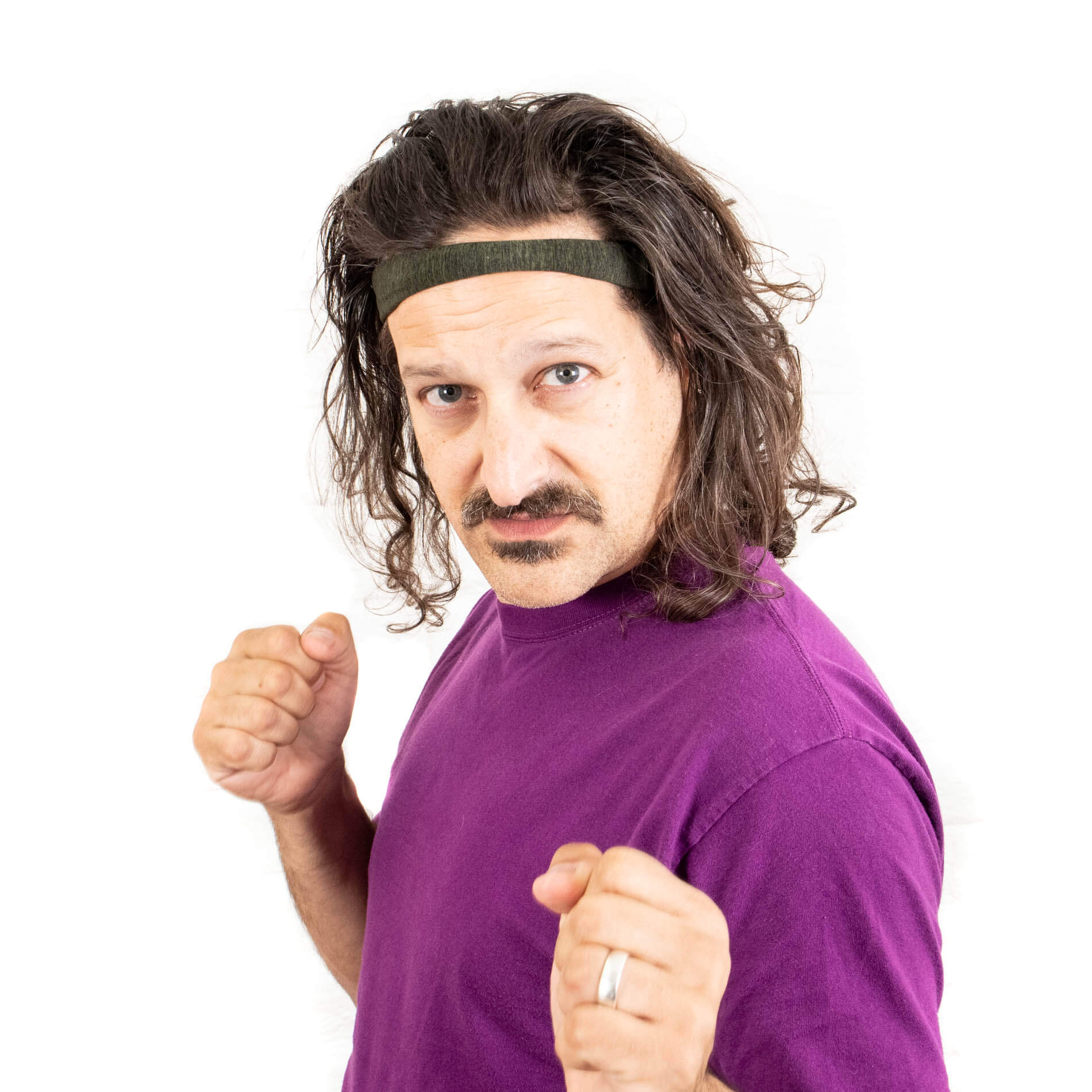 Yo! Headband Guy. Did you know…?
We make all the headbands you see in these styles, plus Hair Ties For Guys and other superior products for guys with flow.
We're The Longhairs, you might recognize us from Shark Tank or from breaking the world record for the most hair donated to charity, or from hundreds of other hair tips and tutorials like this one.
Check out our full selection of headbands and hair ties, taking under advisement we donate $1 for every purchase to provide hair replacements for kids with medially-related hair loss.
In the meantime, keep lettin it ride.