Hair Serum is really good for most hair types. It helps keep your hair strong, makes it shiny and smooth, easier to brush, and just all-around healthier. And if you have annoying frizzy short hair around your ears, forehead or hairline, doing this will help tame that down.
If you have super-oily hair you might not need to use hair serum, or maybe less often, but everyone's hair is different and will get different results. In any case it's worth trying out, it's not going to hurt anything and for most hair it's like magic.
Here's what to do:
Find the hair serum you like on our store or any hair product place (interesting to walk through as a man with long hair, definitely worth the experience).
It can be a little messy, try it for the first time when you're staying home for a few hours. You're going to wash it out eventually so don't do this right before leaving the house.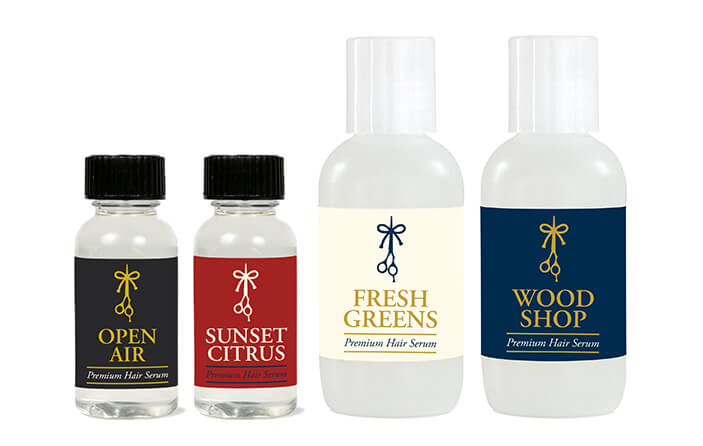 Pour a little bit into your palm and rub it into both hands.
Massage the oil into your scalp and hair roots with your fingertips. It can help to lean over with your hair hanging down so you can really get to the scalp.
You can even put a little extra focus rubbing the oil into the tips, as well as the sides around your ears.
You'll notice your hands and fingers will be coated after this; imagine the same thing is happening to your hair strands.
Do a nice thorough brush reaching all the way to your scalp with the bristles. This will spread the hair serum from your roots and scalp all the way through the ends coating your hair evenly.
Do a regular hair wash.
After washing it out your hair will be smooth, shiny, looking and feeling awesome. Doing this regularly will keep it strong and healthy, and since long hair is a long-term thing, you want to do whatever you can to keep it that way.
Try two - four times a month, less frequently if you have oily hair. Women will notice and tell you how great your hair looks, and they might even be a little jealous but that's ok they'll get over it.
Coconut oil. It's next-level shit. Try it.