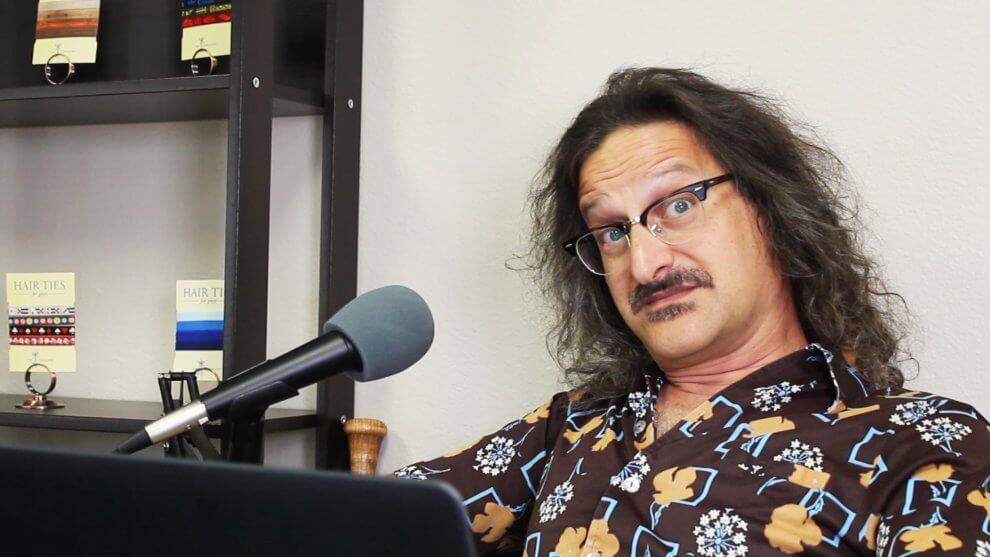 The Longhairs Meet Jefferson Jay
United by Gale Force Winds
Ocean Beach is the pearl within the oyster that is San Diego. Laid-back, colorful, and outrageous personalities fill these seaside streets. One such character is native Nebraskan, Gale Hopping.
Pre-pandemic Gale produced events like the 4/20 Jalapeno eating contest and weekly hermit crab races that beer drinkers would bet on. In May of 2018, our illustrious amigos, El Moreno and El Rubio had him on Let It Ride to share air and talk hair.
Elsewhere, that might be the end of the tale, but Ocean Beach isn't elsewhere. Gale, like myself (Hiiiii. I'm Jefferson), is a connector, a people person, and a longhair. He strongly suggested I meet El Rubio and get hip to the fiesta of flow ASAP.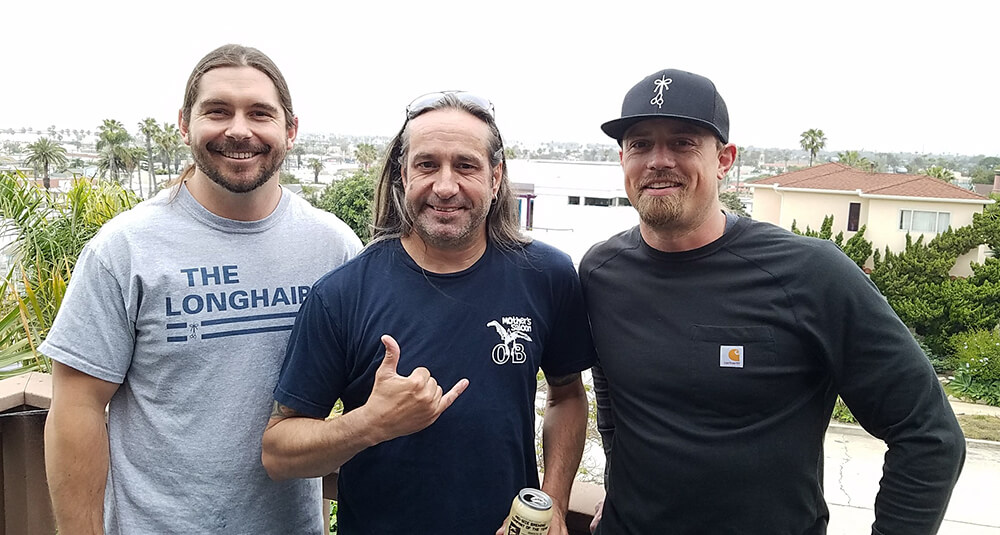 Gale dropped me El CEO's digits and I stepped up to the plate. I took a mighty hack and I whiffed, again and again and again, about every other week through November. We almost met a few times, but our paths were not destined to cross…yet.
2018 was a busy time for me. I started a company called The Good Vibe. We were (and still are) producing The Hunt for the Holiday Spirit, an animated holiday series with a full cast with disabilities, and I founded The San Diego Music Hall of Fame, hosting our inaugural sold-out event. Somehow I still found time to get my wife pregnant with our firstborn, so I figured I'd try Señor Shark Tank again in 2019.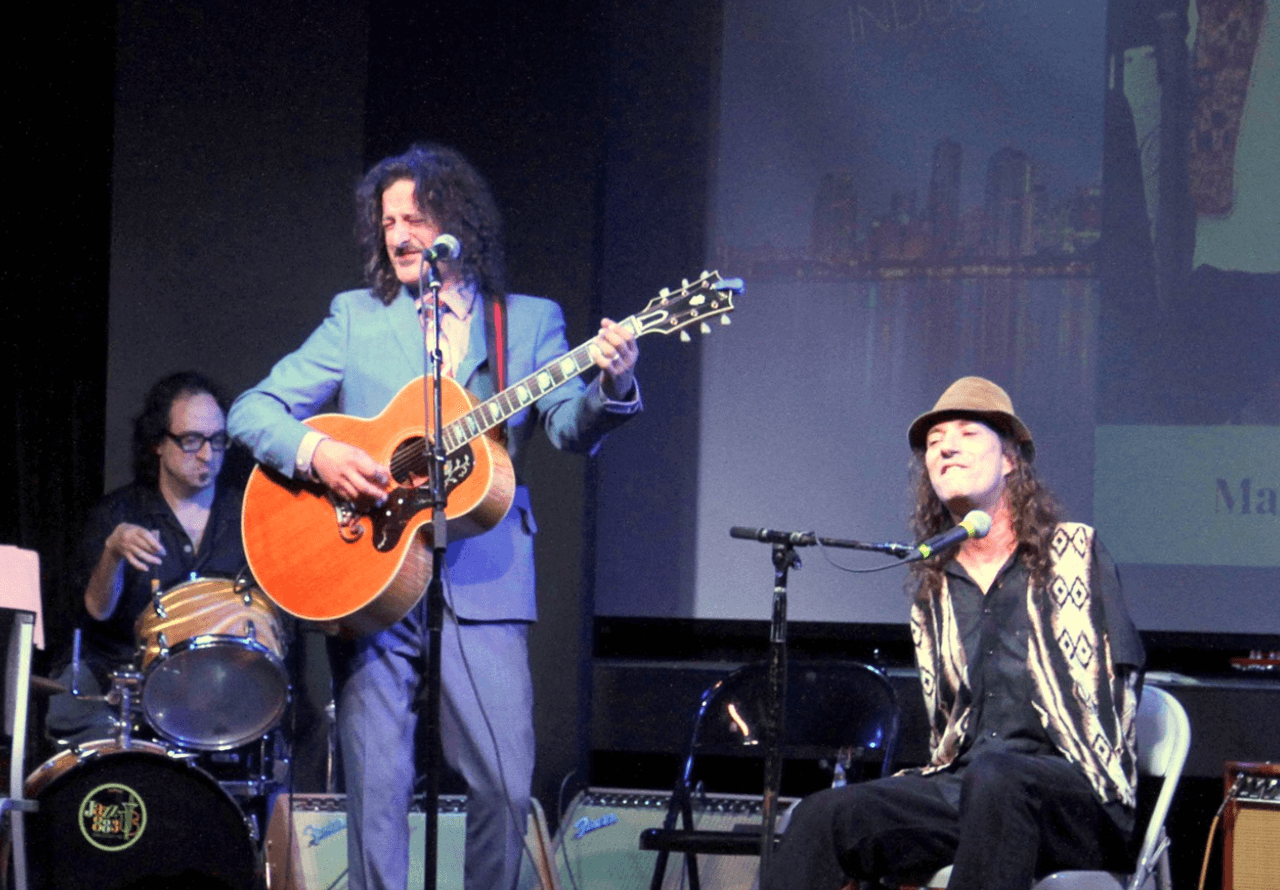 Fate Knows When, So Try, Try Again
It was a couple of weeks into January when I made that fateful call.
JJ:
Hello Chris. It's Jefferson Jay.
El Rubio:
JEFFERSON JAY! I've been thinking about you, man! I've been meaning to get in touch with you. We have a lot of questions. We need bands. We need an MC. Possibly a stage and some audio equipment.
When can we meet?
We huddled shortly thereafter at The Longhairs Ocean Beach Field Office. It turns out, not only were we on the same page, we were on the same street. Literally—we lived three blocks apart. I was psyched to connect, but surprised to see that I could help them as much as they could help me.
GREAT SCOTT! I mean...GREAT CUT!
Seems our longhaired leaders had a large event planned in the not-so-distant future, called The Great Cut. They hoped to break the world record for most hair ever donated to charity in 24 hours. That part they had pretty well in hand.
They had also booked about 12 hours worth of wildly eclectic acts on a large, outdoor stage, several football fields away from where the two of them would be entirely engaged, all day. That part was a little shaky.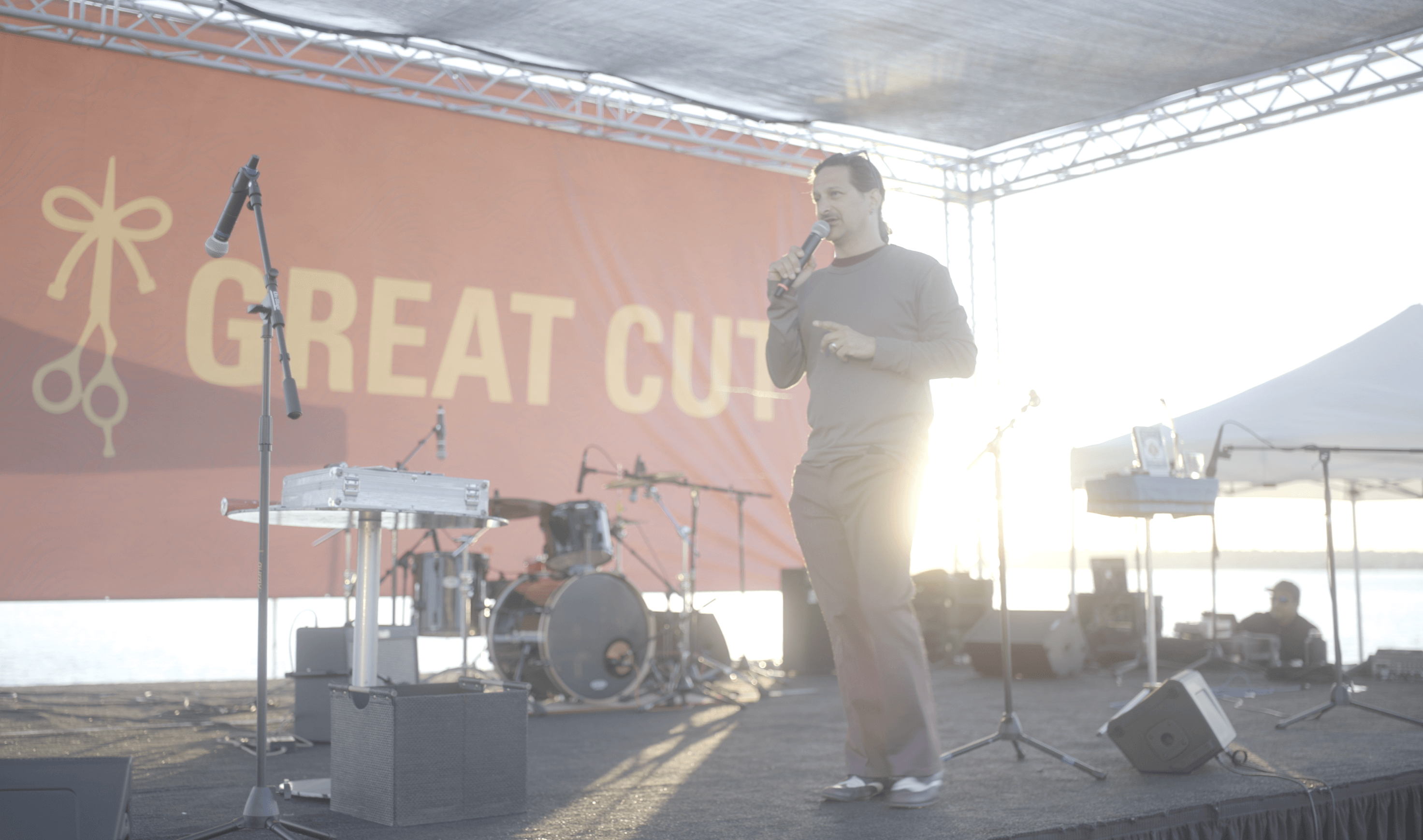 Like Gale Hopping, I have experience running ambitious events. Lots. I conceived, promoted, hosted, and performed at 24 Hours of Free Music four times! ('03, '05, '08, '09). Few, if any, were as qualified as I, to host, consult and manage an endeavor of this magnitude.
And I love a good challenge.
"Uhhhhhh. Whatever You Think…"
I offered answers to many questions our great cutters didn't even know they had. I'll spare you the gritty details, because there were far too many—but it's details you must master to pull off something this spectacular.
JJ:
"Do you want me to MC the whole thing, run the stage, or do both? It's two different jobs."
El Rubio:
"Uhhhh. Whatever you think.... All of it. We want you to do all of it."
I said ok, and I would make sure everything was handled.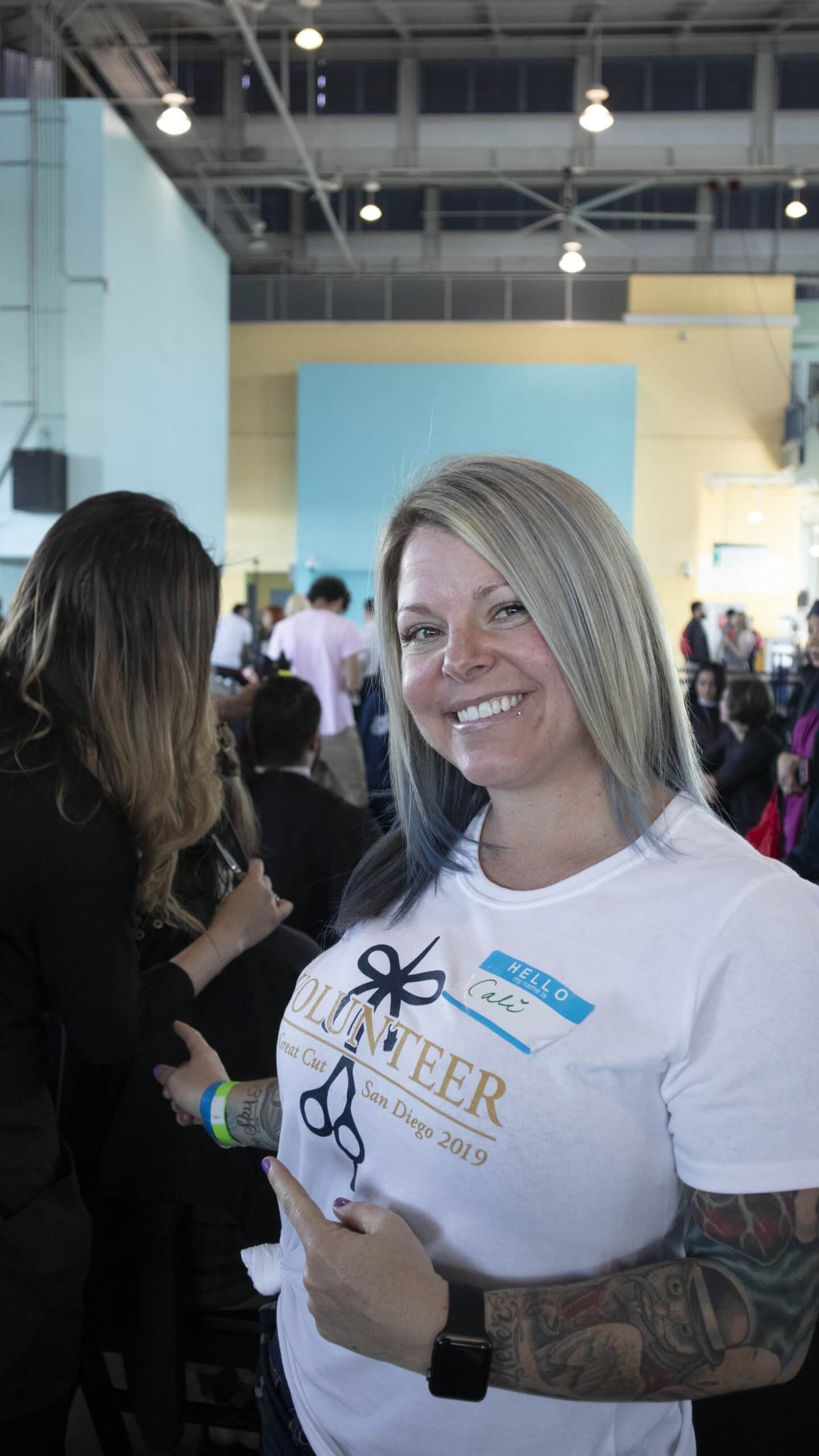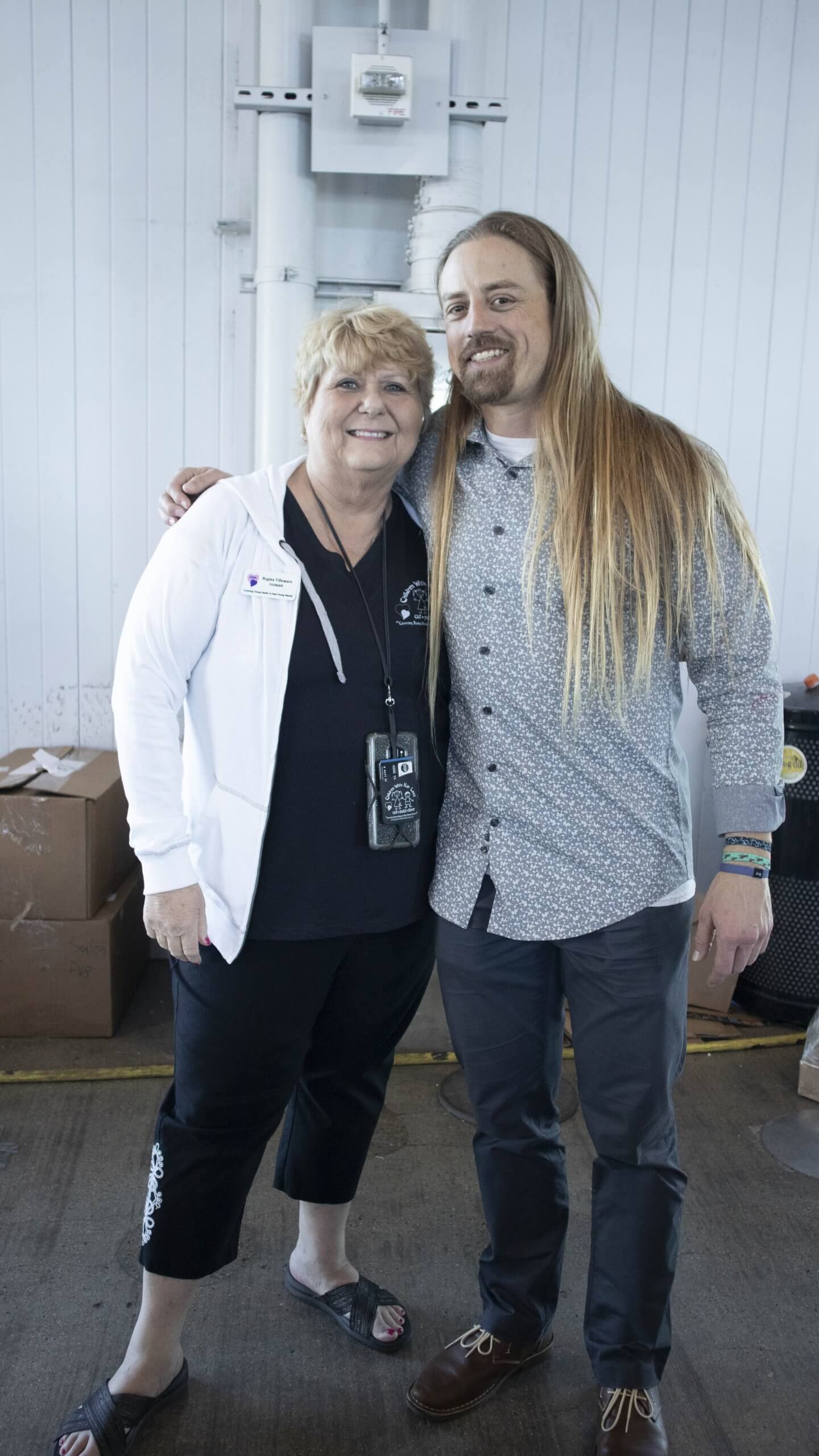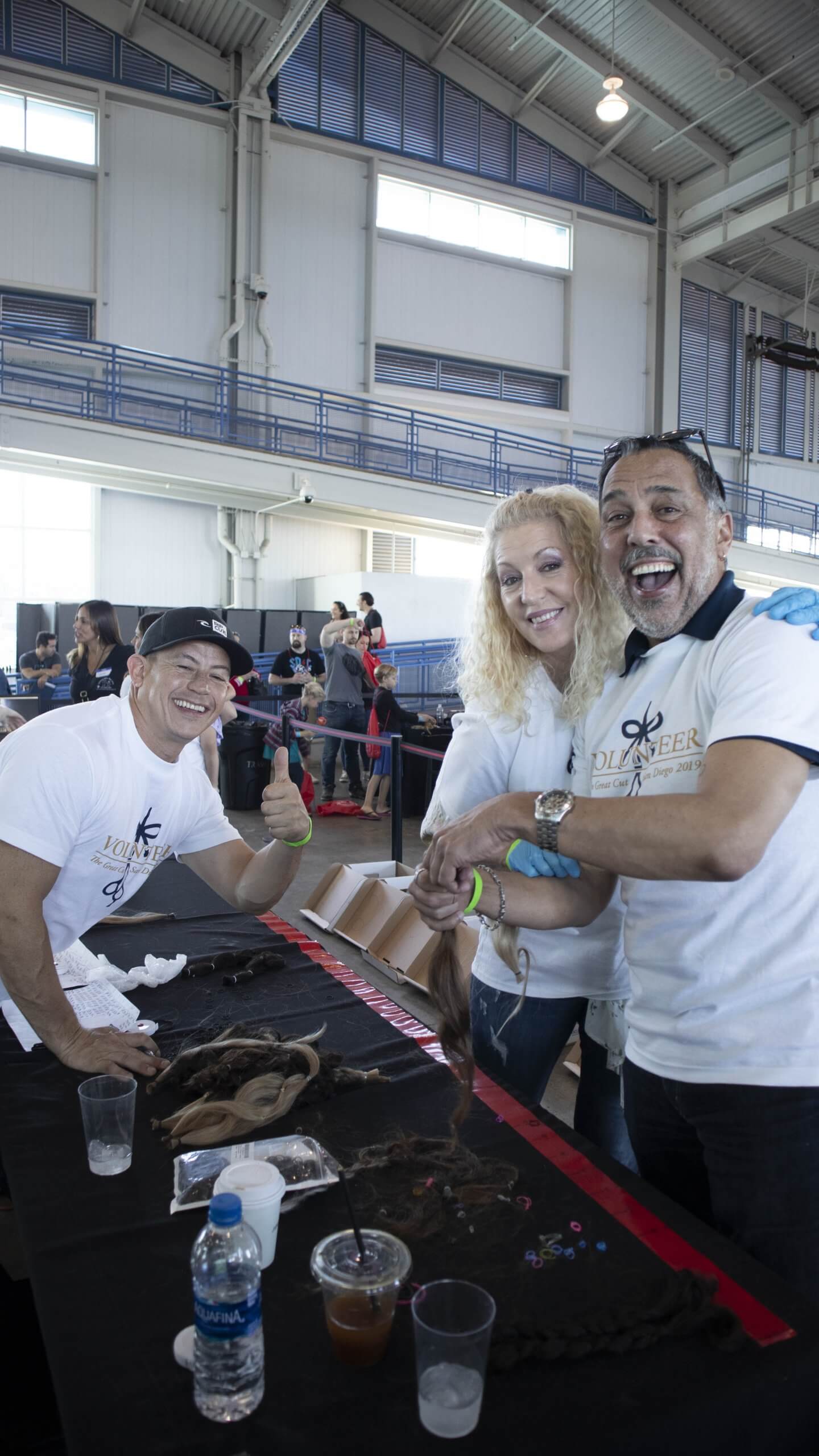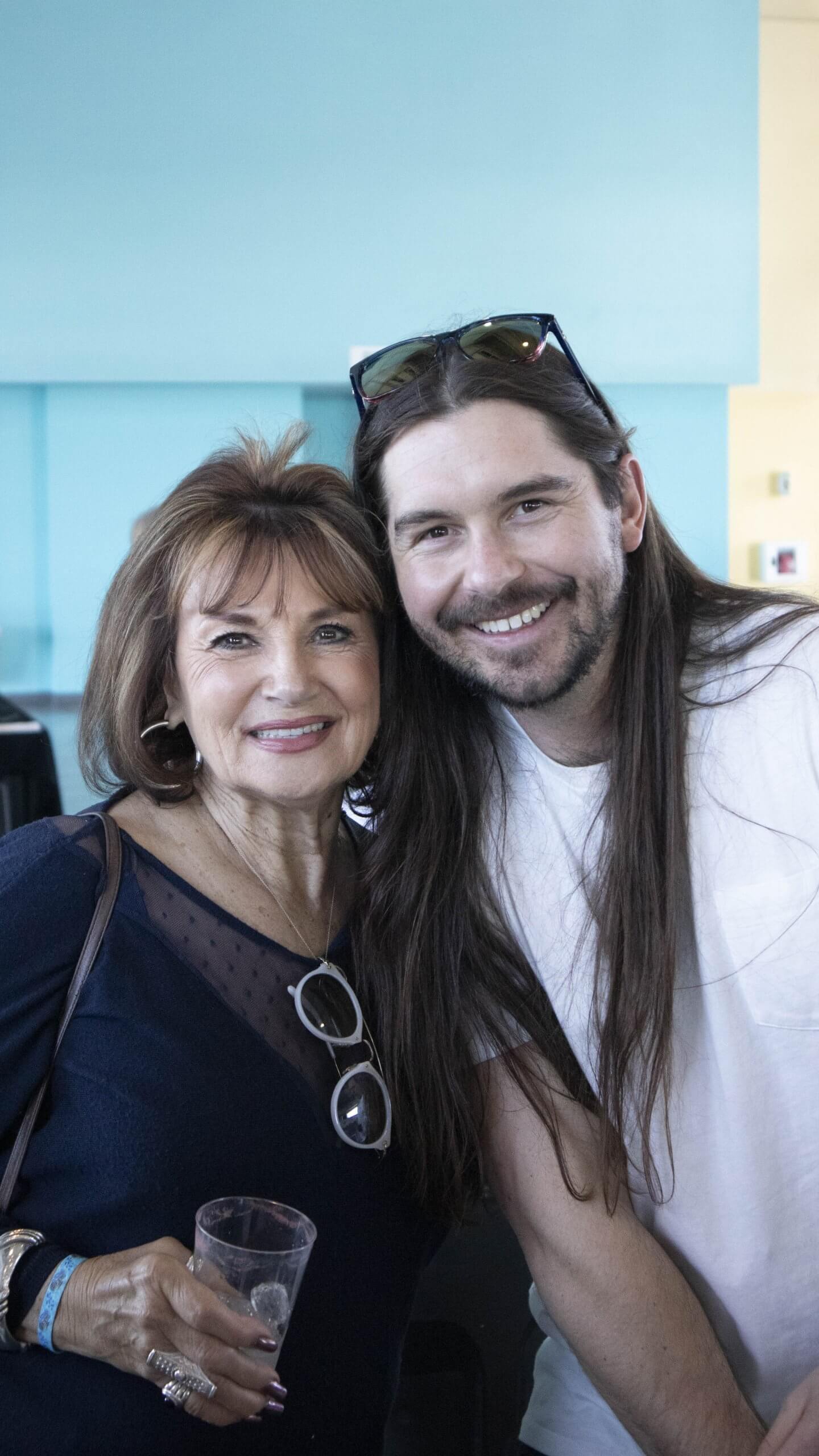 March 16, 2019. The Great Cut had finally arrived. Everybody was amped. The Port Pavilion on Broadway Pier was abuzz with clippers, as professional hair stylists studiously scissored spectacular rivers of flow. It was quite a show, headlined by the hair sacrifices undergone by our pithy protagonists, El Rubio and El Moreno.
Incredible acts and awesome oddities exhilarated our attendees on the main stage from 9 am into the evening hours. Excitement was bubbling inside and out as I kept the show going, announcing and shuffling acts on and off the stage and keeping the audience engaged, reading generally from El Rubio's script, desperately written just hours before the doors opened.
Shortly after 1 am, the official Guinness World Records Official officially announced The Longhairs and The Great Cut had achieved their big, hairy, audacious goal, breaking the world record with 339 pounds of hair donated to Children With Hair Loss. History had happened.
An already thinned-out crowd disbursed, leaving five bleary-eyed, adrenaline-drained persons in the giant, now emptyish, Port Pavilion.
It was right then that they, The Longhairs, realized, that we, the five remaining souls, were responsible for cleaning up the space. Completely. Like right then. At 2 am. So we did.
About two hours later we were loading the final odds and ends, with the now-bald President of The Longhairs, Lindsay Joe "El Moreno" Barto, chucking boxes in my direction. He really wound up on the first one, and bracing for impact I looked rather silly catching what turned out to be an empty box. Ha. Ha.
The next box he slow-played, gingerly tossing with deceptively little effort and thoroughly duping me into believing it was another empty. Much to my surprise a fully-loaded box of shampoo & conditioner crashed through my hands, bursting open, scattering across the concrete and sending me reeling.
And thus it is remembered in long hair lore as "El Moreno's Box Throw Bluff." We enjoyed a hearty laugh amidst our exhaustion…and that's why you never trust a bald guy throwing boxes at you.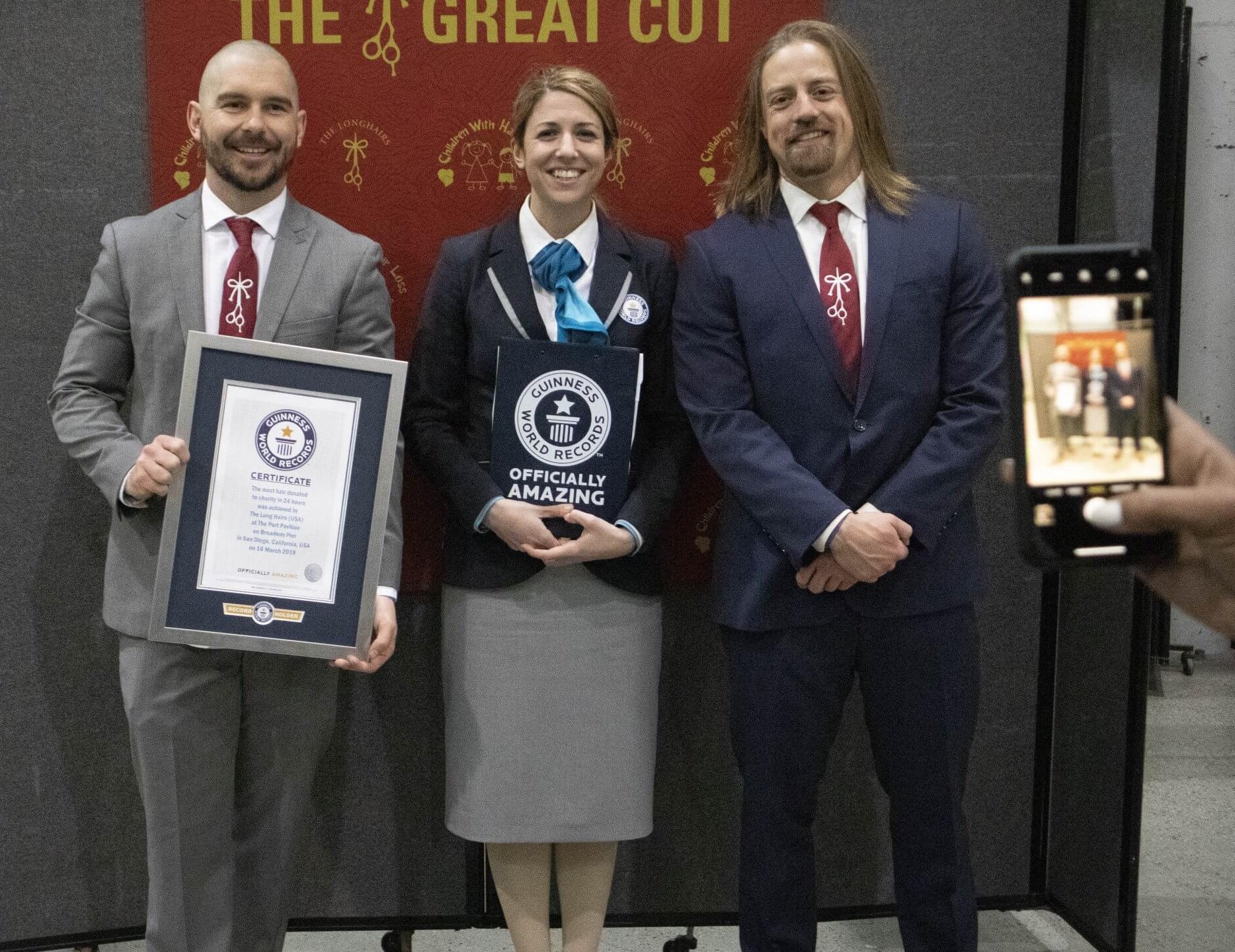 It was a Great sense of accomplishment. I kept my long locks intact, but had proven myself a capable and reliable confidant and friend. I had made the cut. With trust and faith in new friends and The Good Vibe, we pulled off The Great Cut.
Our bond was booming big time, and I assured Los Longhairs that if they ever needed me, they could flash that Jefferson Jay Bat Signal and I'd come running.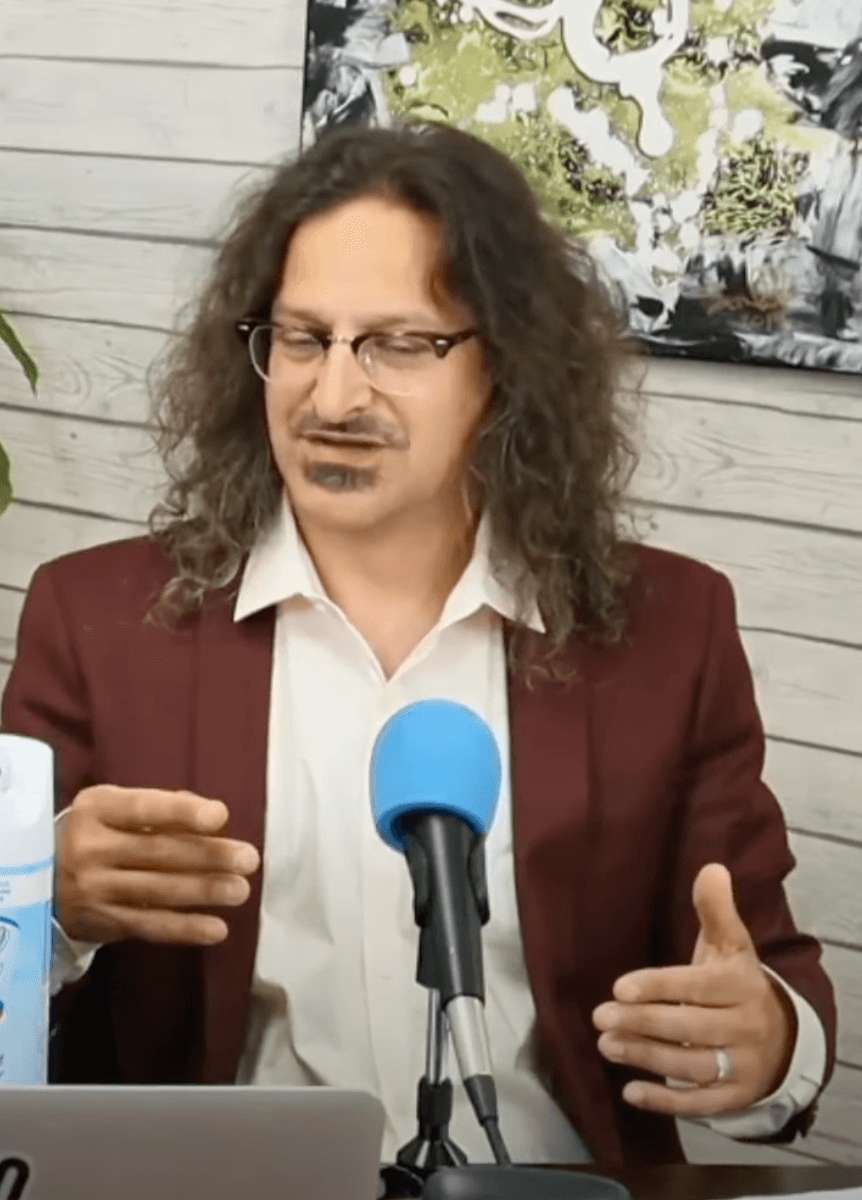 That's how The Longhairs met Jefferson Jay, but that first engagement was just the beginning. The Bat Signal was soon ablaze, and I was co-hosting Let It Ride, interviewing Padres lefty Matt Strahm. The Longhairs reciprocated, throwing their weight behind The Hunt for The Holiday Spirit and being highly helpful in hosts of ways.
I glamorously modeled headbands and hair ties, heroically hawking headwear, and rapped sweetly in this outstanding engagement with Ralph Quasar. I even went blonde and hung with Santa on El Rubio's birthday.
I love my new friends, The Els: El Rubyinski and El Morenoburger. They've got big hair, but even bigger hearts. Huge props to destiny, and those Gale Force winds that forecast it all.
Love wins. Kindness wins. Thanks to Life, thanks to The Longhairs, and I'll see you at The Great Cut 2024, because with friendship, love, history, and hair…there's always more.
Byyyyyyyyeeee!
Legendary Master of Ceremonies Jefferson Jay
Jefferson Jay is a musician, comedy host and content creator. He was the legendary emcee for The Great Cut, tirelessly hosting The Longhairs' record-breaking event for over 14 hours. Since then, he's hosted and been a guest on the Let It Ride podcast, interviewed Santa, broke down hair tie brackets, and modeled headwear to international acclaim.
Jefferson Jay and The Jefferson Jay Band records are available on Spotify, iTunes, and everywhere music is streamed. His animated series, The Hunt for The Holiday Spirit, will change the way people understand inclusivity.