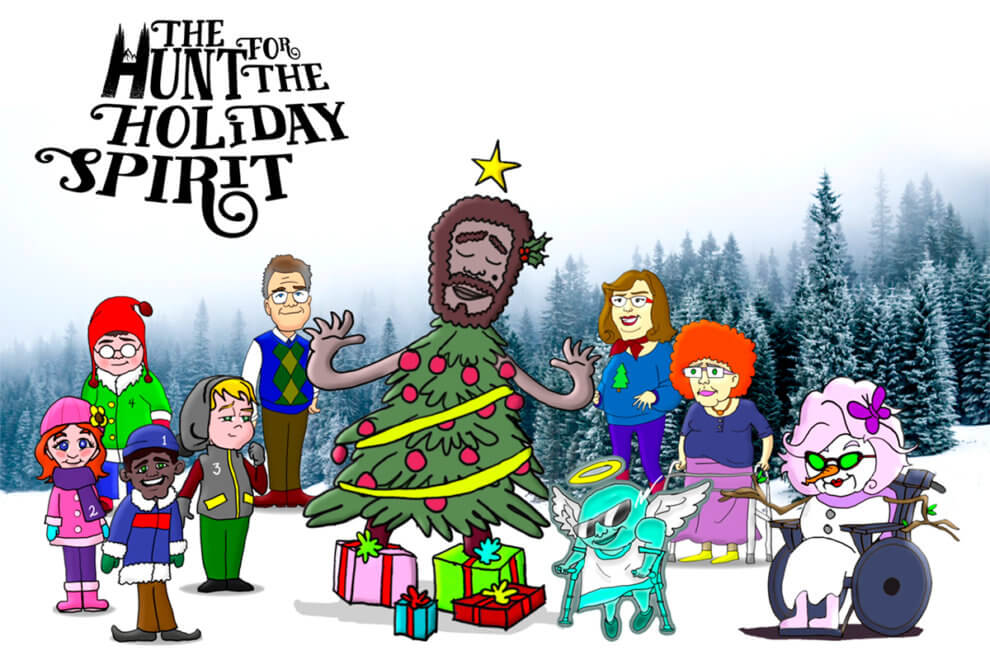 Landmark Show Featuring Cast With Disabilities
The Hunt for the Holiday Spirit
Created by Jefferson Jay
There has never been a show—like a TV series, for example—featuring an entire cast of talent with special needs.
Our friend Jefferson Jay is ending that with his show, The Hunt for the Holiday Spirit: an animated musical comedy series where all the characters, and the entire cast of performers, are people with disabilities.
It will be the first ever of its kind.
Visit The Hunt For The Holiday Spirit
ON GOFUNDME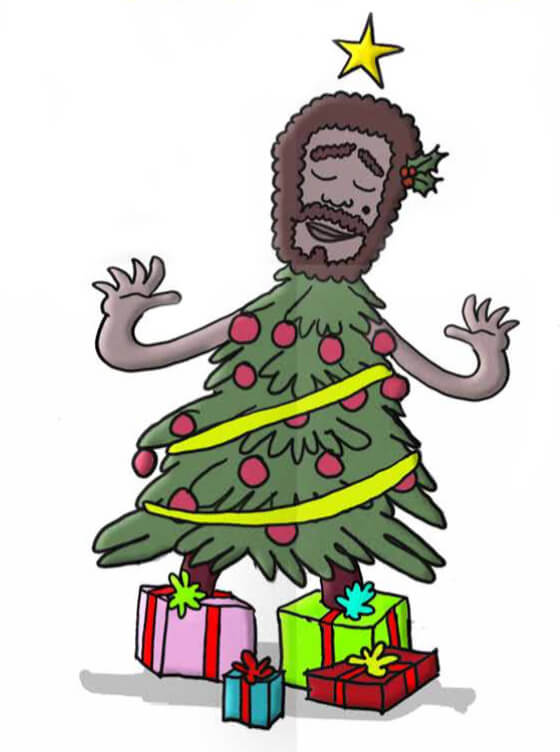 You might remember Jefferson as our emcee at The Great Cut, where he orchestrated events on the main stage for 14 hours and whose efforts were instrumental in helping us break the world record.
You would also remember his voice from our podcast with major league pitcher Matt Strahm, and of course you would recognize him from modeling The Longhairs headbands and headwraps.
In fact, every single time we've asked for his help, he has answered the call.
He's a man of many talents and projects, but none so important to humankind as The Hunt for The Holiday Spirit.
Visit The Hunt For The Holiday Spirit
ON GOFUNDME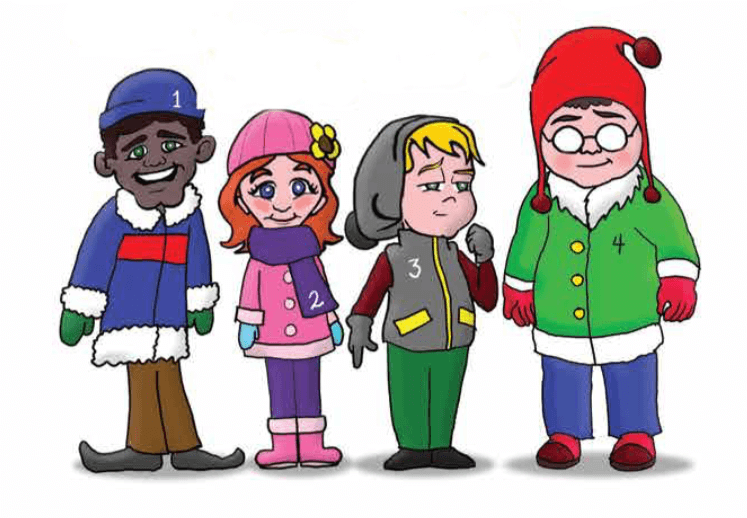 Kindness, Compassion and Community
Inspired by the likes of Muppets, Peanuts, Cheers, and The Wizard of Oz, this lovable animated story is set in a wintery wonderland in the heart of the holiday season, recalling a simpler time, where kindness, compassion and community were all you needed.
With 24 episodes including over 120 original songs, Jefferson is raising funds to animate and produce the pilot episode.
With its profound messages of equality and inclusivity, The Hunt for the Holiday Spirit will carry the voice of each endearing character and performer with special needs to millions.
That's why we're helping Jefferson, and why you should listen to this episode, and visit the GoFundMe for this landmark project.
Visit The Hunt For The Holiday Spirit
ON GOFUNDME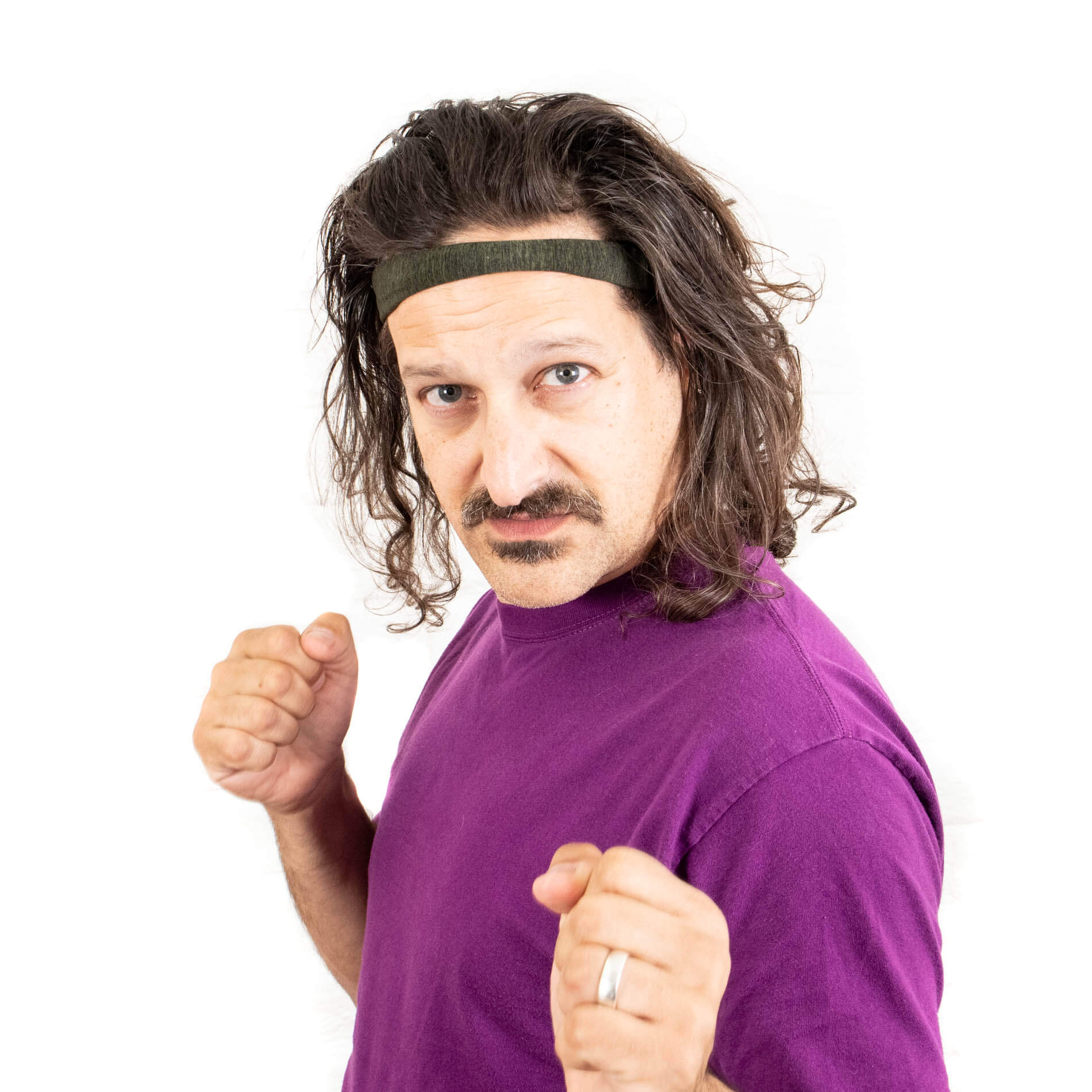 Jefferson Jay is a music guy, a talented emcee, a creator and a connector. He's the frontman for The Jefferson Jay band, he's produced 24 Hours of Free Music four times, pulled off Operation 365, the largest daily video project in internet history, and established the San Diego Music Hall of Fame.
He's a sports guy, a longhair and a new father with his wife Leanne. You can catch him hosting open mic every Wednesday night at Winston's in OB.
This episode of Let It Ride is brought to you by The Hunt for The Holiday Spirit. Please take a moment to visit this landmark project on GoFundMe.
Express your support for this project in the comments.