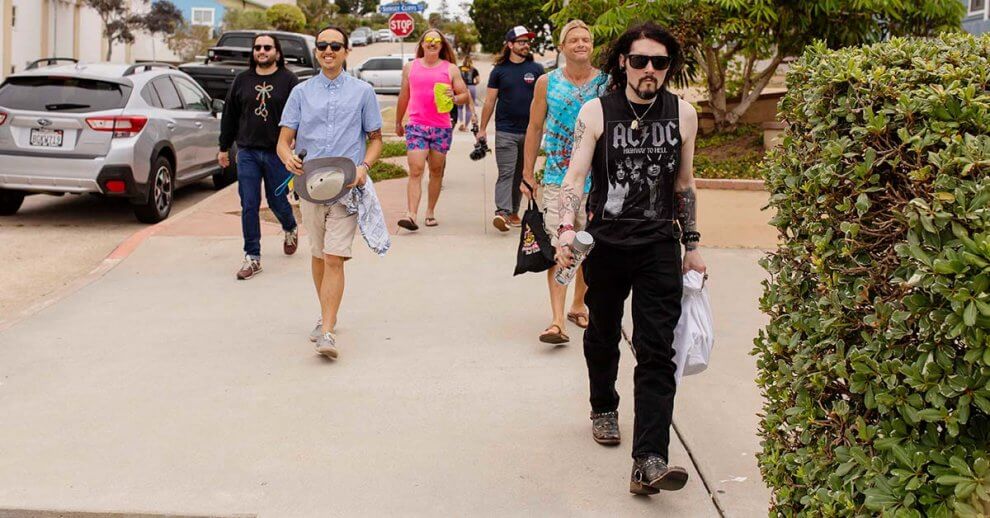 Community Counts In Mental Health
The Quiet Riot Of Mental Health
In 1983, when Quiet Riot released "Cum On Feel the Noize," from their hit record "Metal Health," who knew they were channeling Nostradamus? Whether or not the crystal ball was part of their creative process, these lyrics seem to sum up today's world all too well: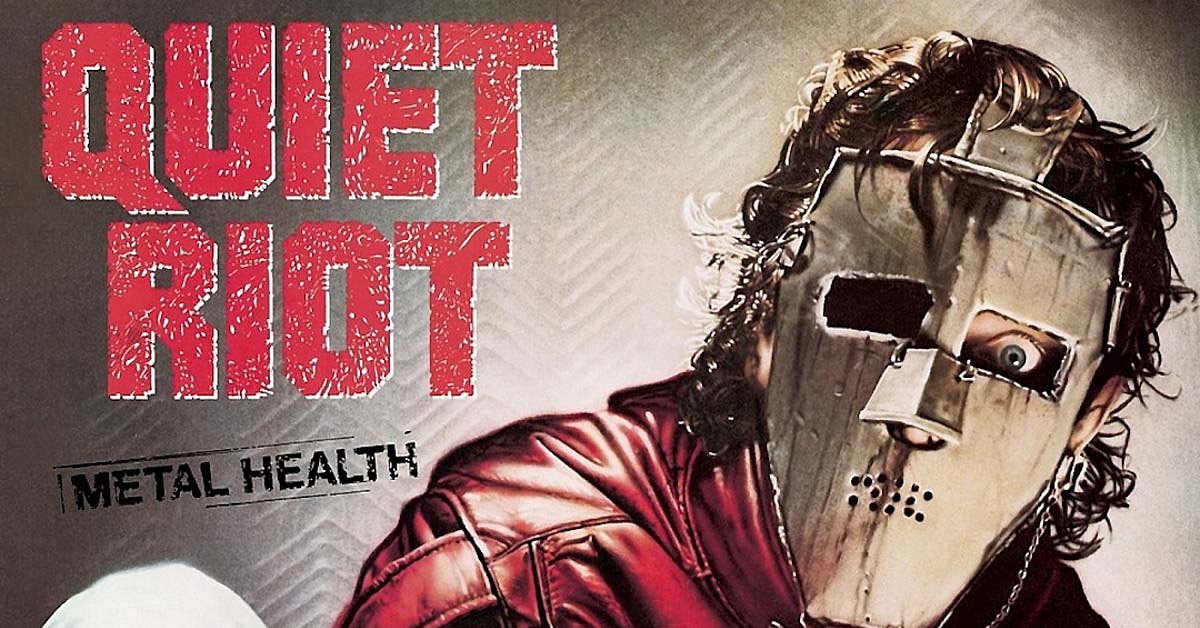 "Come on, feel the noise
Girls, rock your boys
We'll get wild, wild, wild
Wild, wild, wild"
-Quiet Riot, 1983
Today the noise is loud, and if it seems like life shot past "wild, wild, wild," long ago…you are not alone.
The COVID-19 pandemic has created its own quiet riot—if a riot can mean turning the lives and livelihoods of entire communities upside-down.
For actors and musicians, almost all work suddenly ended in March 2020. Millions of performers lost their creative outlet, their source of income and their social circles all at once. Parts of who they are were stripped away in an instant.
Music-lovers could no longer dance stage-side. Parents found themselves juggling working from home while trying to homeschool their children. Service industry workers and many others not only lost their jobs, but their social outlets were zapped in a heartbeat.
It's no surprise that since the pandemic began, mental health issues have skyrocketed everywhere, leaving people feeling isolated and detached from each other like never before. With rates of diagnosis rising in every age range, mental health is one of the leading causes of disability worldwide.
This unprecedented surge has left therapists exhausted and overworked, leading to ten-week waits for a telehealth appointment with a mental health practitioner who needs a break as bad as anyone.
This may not be an efficient approach to getting sick folks the help they need. So where do we turn for help?
A basic search for "mental health pandemic" elicits simple (maybe overly-simple) advice from search engines. "Be kind to your mind," it suggests, and while Google's advice may be intuitive…what if the answers really are simple?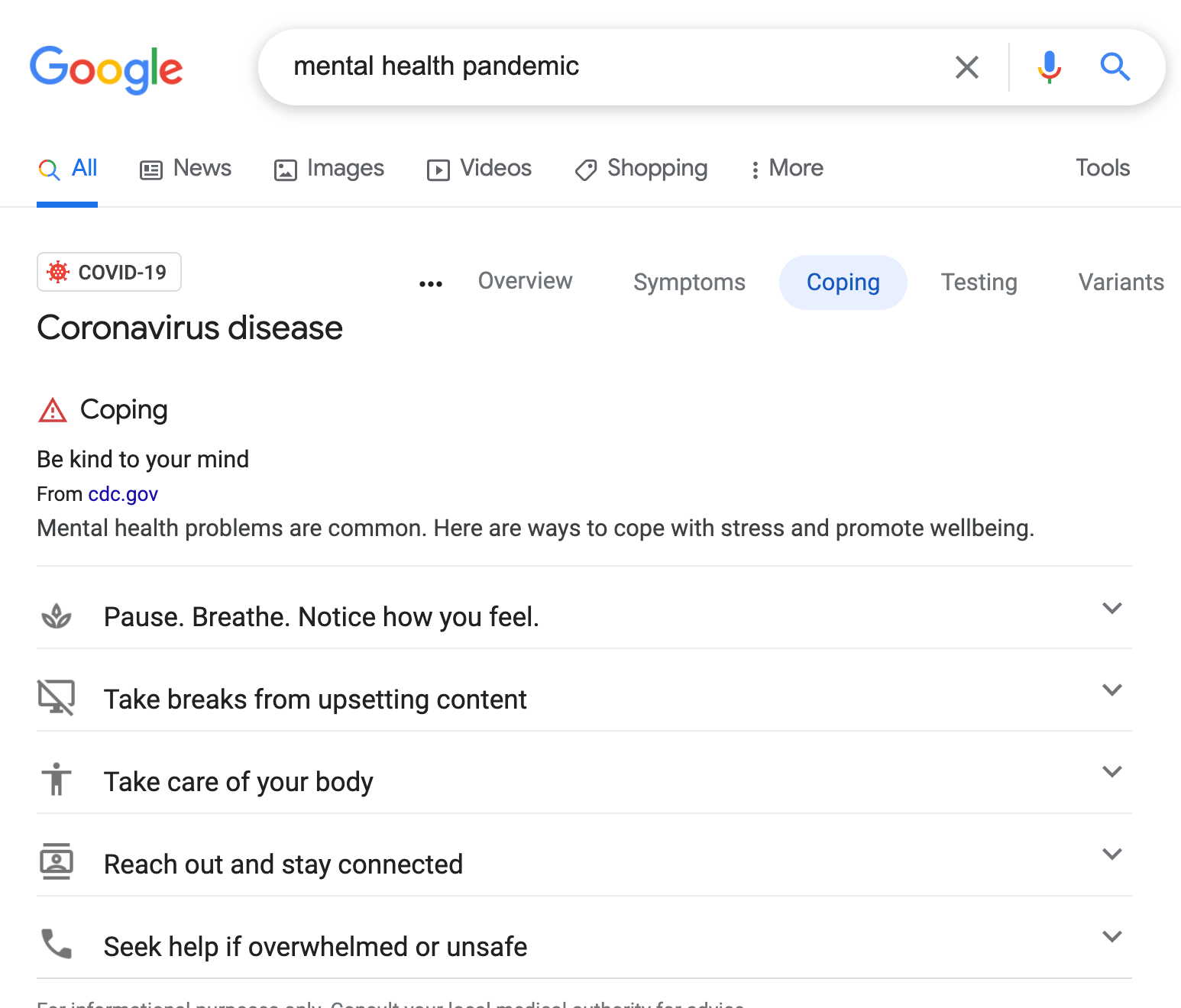 We all need each other, and that is clearer now than ever. Community counts, and every member of The Longhairs community is blessed to have each other. The ideas shared here form bonds that lift darkened spirits.
Online connections amidst quarantines and lockdowns can make a difference, offering a reminder that we are not alone on this long and sometimes dark road.

Friendship inspires, and it is more important than ever during this difficult period to somehow find ways to share connections with friends and loved ones.
Reach out and call someone. Even if you are not sure they want you to, it might be exactly what you both need. Express your appreciation to those you care most about. These meaningful connections and expressions amplify our humanity, offering much-needed light in our most dark and desperate days.
This mental health crisis has led many to comtemplate suicide as a way out of their sorrow. If you've ever thought of harming yourself, or know someone who has, there are people who can help. And they won't make you wait ten weeks.
The National Suicide Prevention Lifeline has people standing by to offer expertise and encouragement to anyone who is struggling. Call 1-800-273-TALK and ask questions and get more information.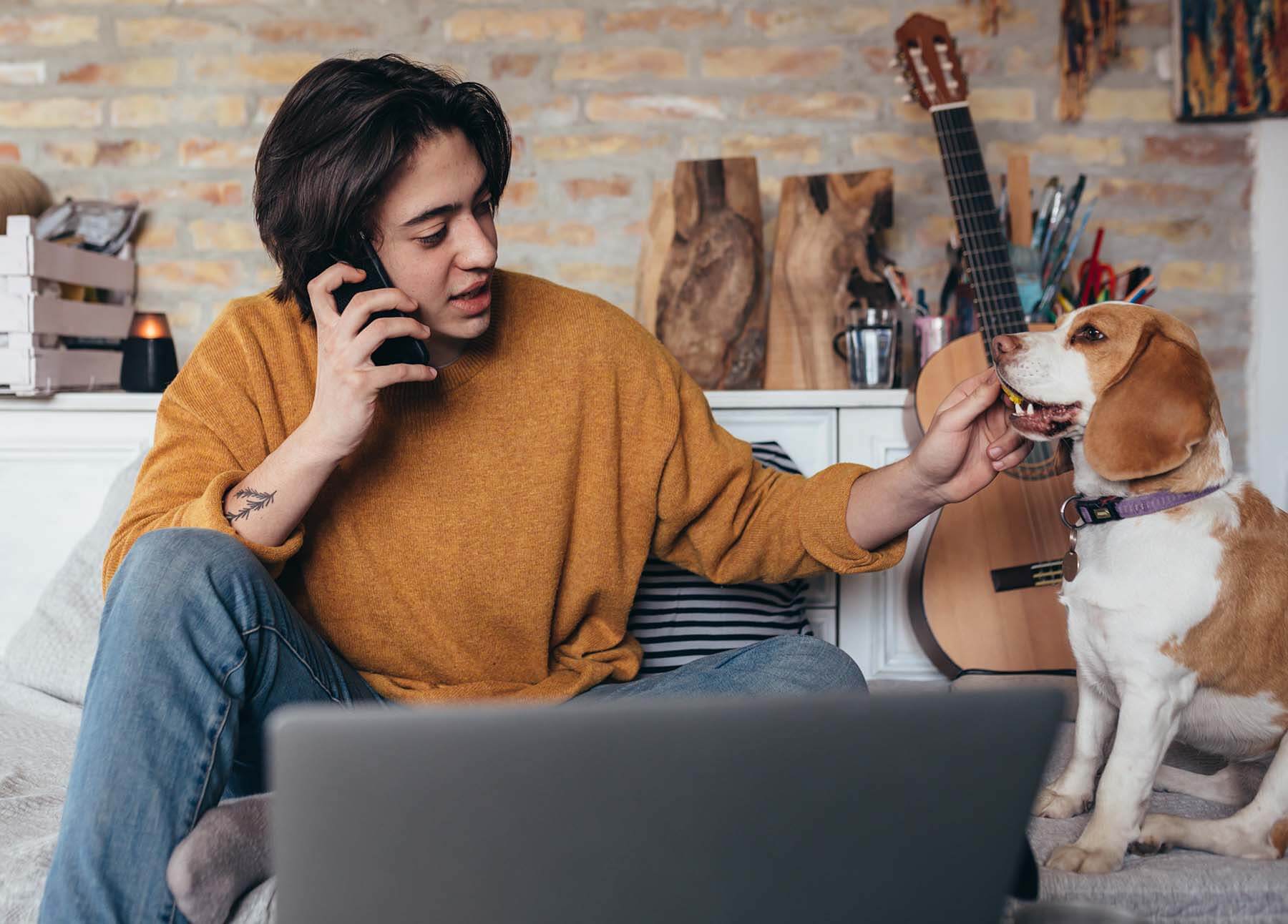 (Mental) Quiet Amidst The Riot
Twenty-two months into the pandemic with no clear end in sight, and who knows what a "new normal" is going to look like? So we have to use the resources available to us.
lessed to have this online community, we must support that with friendships and connections in our real-life communities. When we support and love each other, and stay connected, we give ourselves the best chance to survive and thrive.
Master of Ceremonies Jefferson Jay
Jefferson Jay is a musician, comedy host and content creator. He was the legendary emcee for The Great Cut, tirelessly hosting The Longhairs' record-breaking event for over 14 hours. Jefferson Jay records are available on Spotify, iTunes, and everywhere music is streamed. His animated series, The Hunt for The Holiday Spirit, will change the way people understand inclusivity.