Where's The Long Hair in Business?
It's no secret long hair on men is considered "unprofessional." As we've often documented, having long hair in business is to have limited vocational options.
That's why we created the Longhair Professional Series, where we aim to reinforce the belief:
"Yes, I can have long hair and be a professional, be taken seriously, and make a good living. I don't have to be 'conventional.'"
While is seems more companies are loosening up around the collar, there's still an unprofessional stereotype men with long hair in business face. Even today there are plenty of jobs and companies saying no-go on the flow.
For that reason we want to celebrate these legendary men with long hair in business: CEO's, business owners, entrepreneurs and all around badasses.
In many ways these guys have set the tone. They weren't afraid to be different. They had courage. And it's paid off.
Let's Get Down to Long Hair in Business
Sir Richard Branson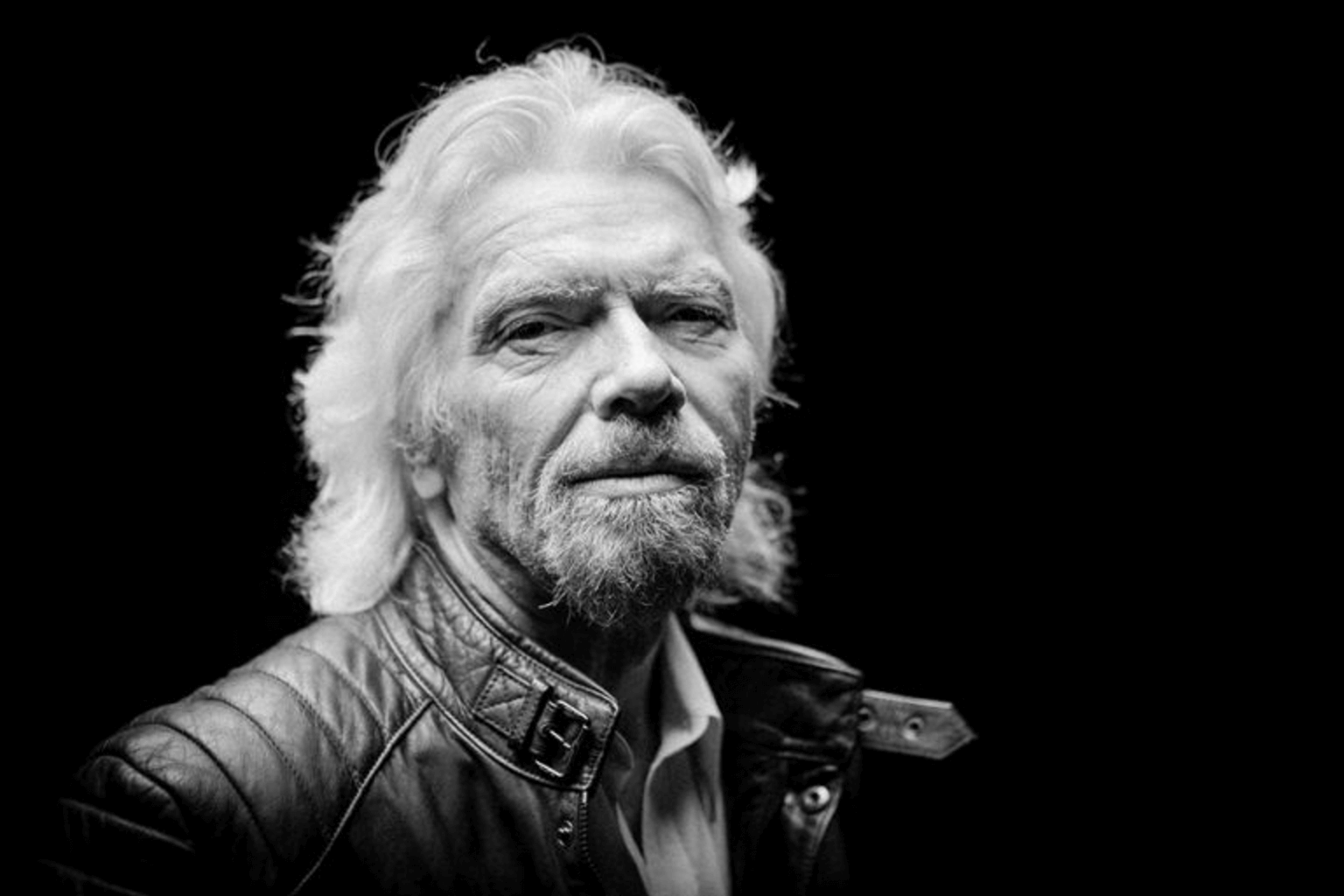 Image src: Gravitas Ventures
Occupation: Founder of The Virgin Group, Entrepreneur, Philanthropist
One of the great entrepreneurs of all time, Sir Richard of the Flow founded the Virgin Group, which holds more than 400 companies worth over five billion clams.
He started from scratch, did some crazy shit, built an empire, now owns two islands.
But it's not merely the remarkable self-made wealth. It's his philosophy centered around the notion that business should be about more than just making money. Through his incredible career he's built purpose-driven businesses that make a positive impact on people's' lives.
His philanthropy efforts are extraordinary in both purpose and scope, supporting causes including the environment, exploited children, animals, cancer, clean water and many others. And he's done it all with a classic silver mane.
Not to mention his world record attempt to fly a hot air balloon across the Atlantic, eluding death and narrowly avoiding the collapse of his entire business empire. You can check out the full story in the documentary, "Don't Look Down" Check out the trailer here: youtu.be/dTf5eQShBTE
"I don't go into ventures to make a fortune. I do it because I'm not satisfied with the way others are doing business."Richard Branson
Mark Cuban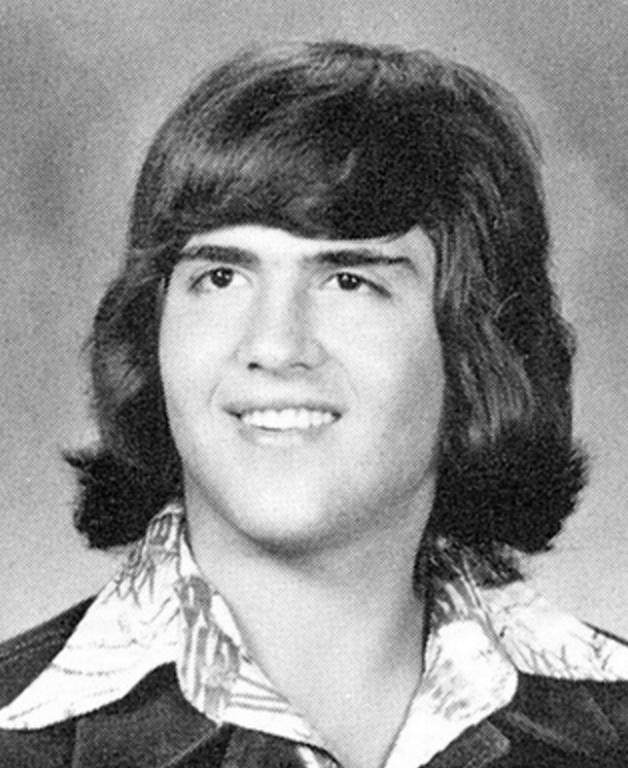 Occupation: Self-Made Megagabillionaire, Shark, Owner of the Dallas Mavericks
Betcha didn't know MC had long hair back in the day, didya? Known more for his megasuccess than his once-luscious locks, we weren't about to let this one slip by.
Cuban's story is one of crushing one business success after another, starting with selling trash bags door to door at 12 years old. Raised in a working class family, he didn't know about computers, but he learned them, reading every book on the subject as the emergence of the internet and technology unfolded, becoming a self-made millionaire and later billionaire.
"What I've learned in these 11 years is you just got to stay focused and believe in yourself and trust your own ability and judgment."Mark Cuban
John Paul DeJoria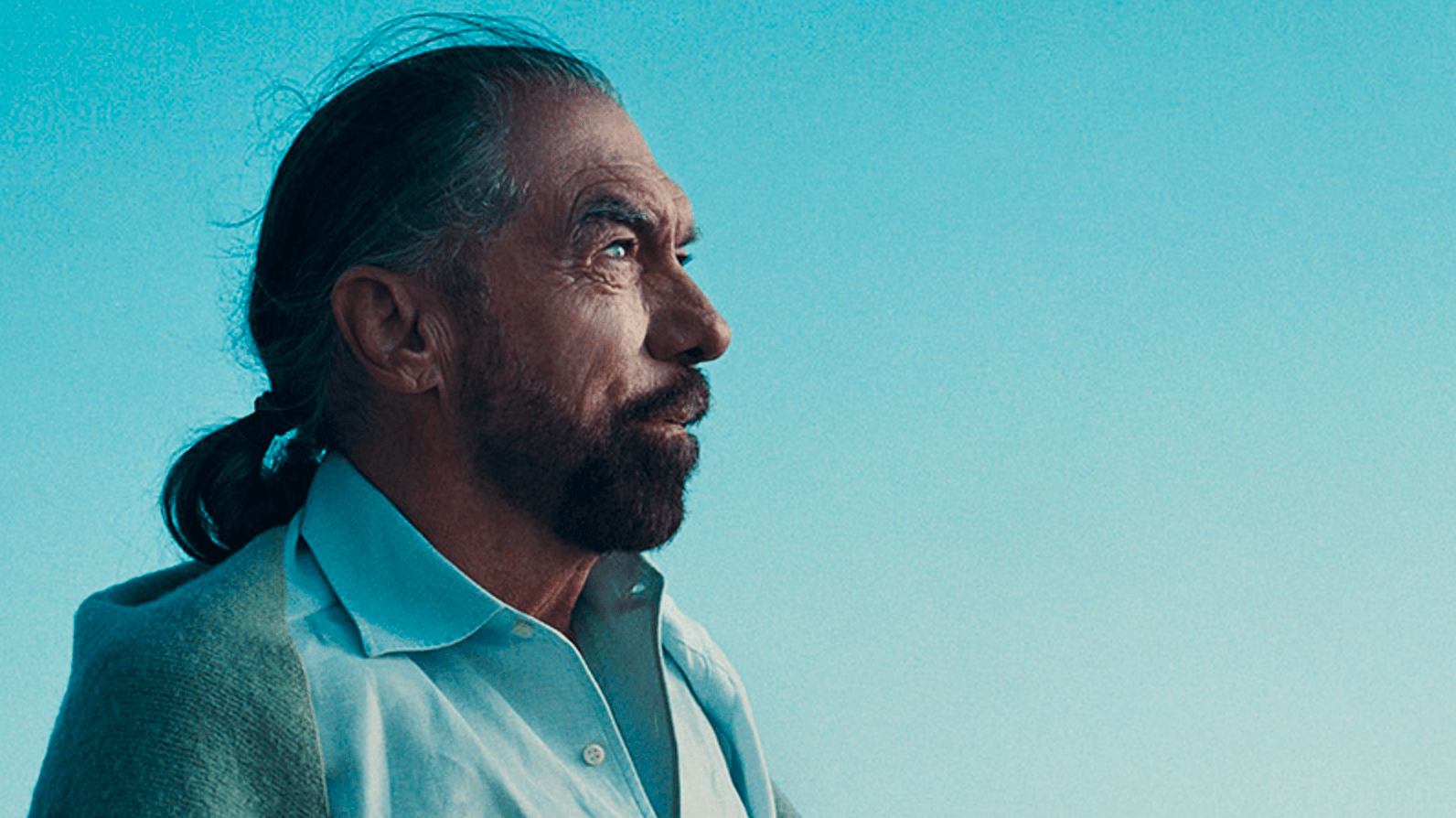 Occupation: Co-Founder of Paul Mitchell Hair Products and Patron Spirits
JP must be considered one of top longhairs in history.
He's a man who started with nothing and went from homeless to self-made billionaire. He hustled for it, schlepping goods around selling door-to-door and scrapping for every inch. He is the dream.
John Paul Mitchell Systems, which he co-founded with the late Paul Mitchell, is currently pulling $1B per year. Which…we're gonna have to sell a lot more hair serum to match.
Most importantly, he is a true philanthropist, living a philosophy of "success unshared is failure," and having joined an alliance of 150+ billionaires who have pledged to give half of their money to better the world. His activism and generosity can truly be considered among the greatest individual contributions the world has ever seen.
The documentary of his life, 'Good Fortune,' was released in June, you gotta check out the trailer here: goodfortunemovie.com
"The difference between successful people and unsuccessful people is that successful people do all the things the unsuccessful people don't want to do." John Paul DeJoria
John Legree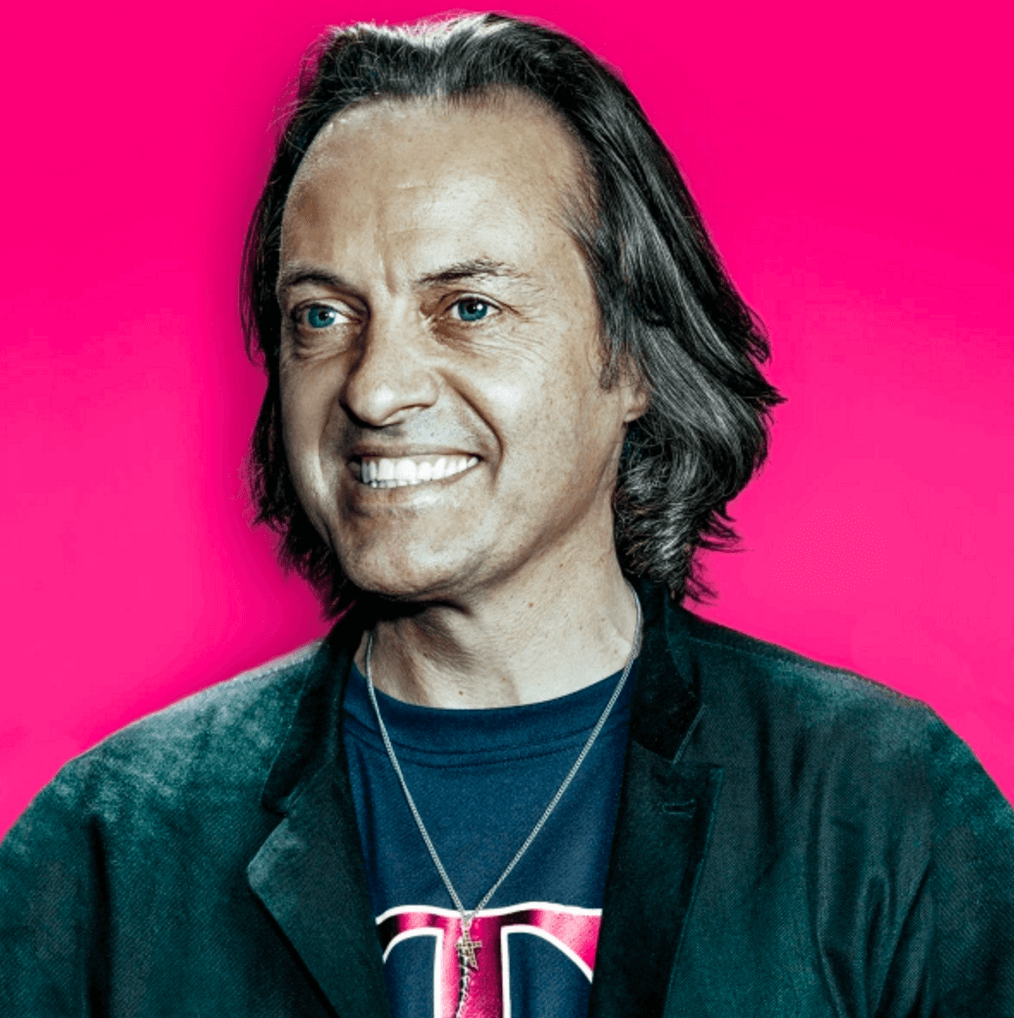 Occupation: CEO of T-Mobile
Famously took over T-Mobile and adopted their "Un-carrier" approach. Straight up, this guy is a total badass. A great example of disrupting an industry, jumping into a game not to play but to take over. The growth T-Mobile has had since his takeover has been unheard of in the mobile industry and they did it by listening and focusing on the customer.
One thing that separates John from other CEOs in the mobile game is that he just is who he is. Does not apologize for it and is absolutely not afraid to put it out there. You got to listen to this interview where he breaks down some of his philosophies and why he does what he does. He is a great example of what it means to be a longhair, and a boss.
"We are either going to take over this whole industry, or these bastards are going to change, and the whole industry is going to shift. I don't give a g–damn which. I can't wait to watch the peckers scream and cry."John Legree
Willie Robertson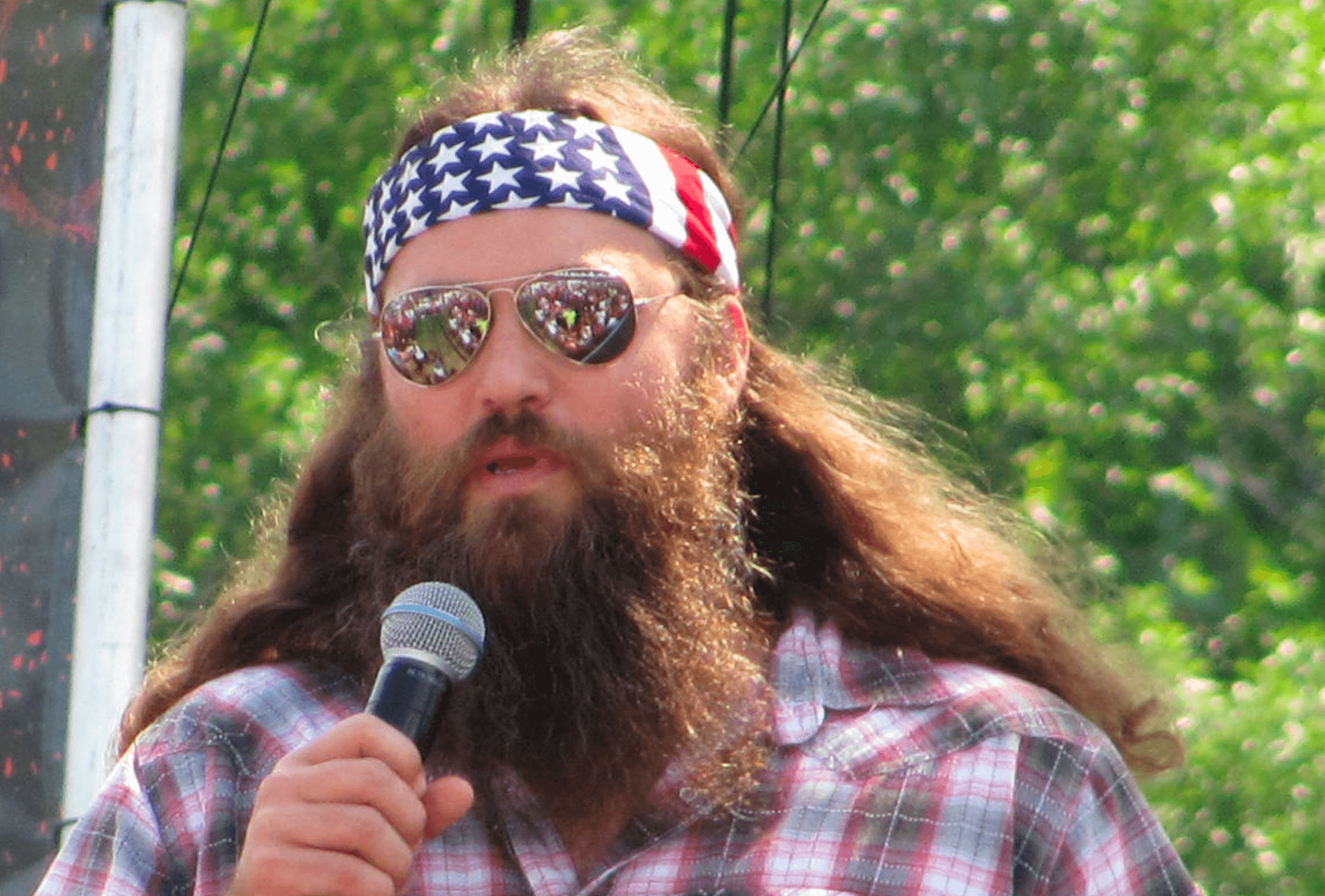 Occupation: CEO of Duck Commander, Top Duck on A&E's "Duck Dynasty"
His dad Phil Robertson or best known as "The Duck Commander" founded Duck Commander in 1972 on a mission to build a duck call for the regular duck hunter. Willie, his eldest son, took over the company as CEO and grew it to astronomical heights.
Expanding the product line, launching supporting brands and creating the reality T.V. show sensation Duck Dynasty. The company is currently valued in the $500 million range and it's all thanks to the big cheese Willie and that burly flow, making big moves that would eventually skyrocket their company into true dynasty status.
"You don't set off in life to be mediocre. At least, I don't."Willie Robertson
The long hair and thick beard has been a signature for the brand. He probably is the only CEO of his status with the rugged look he rocks. Hear his story from his own mouth in this office interview: youtu.be
Dan Price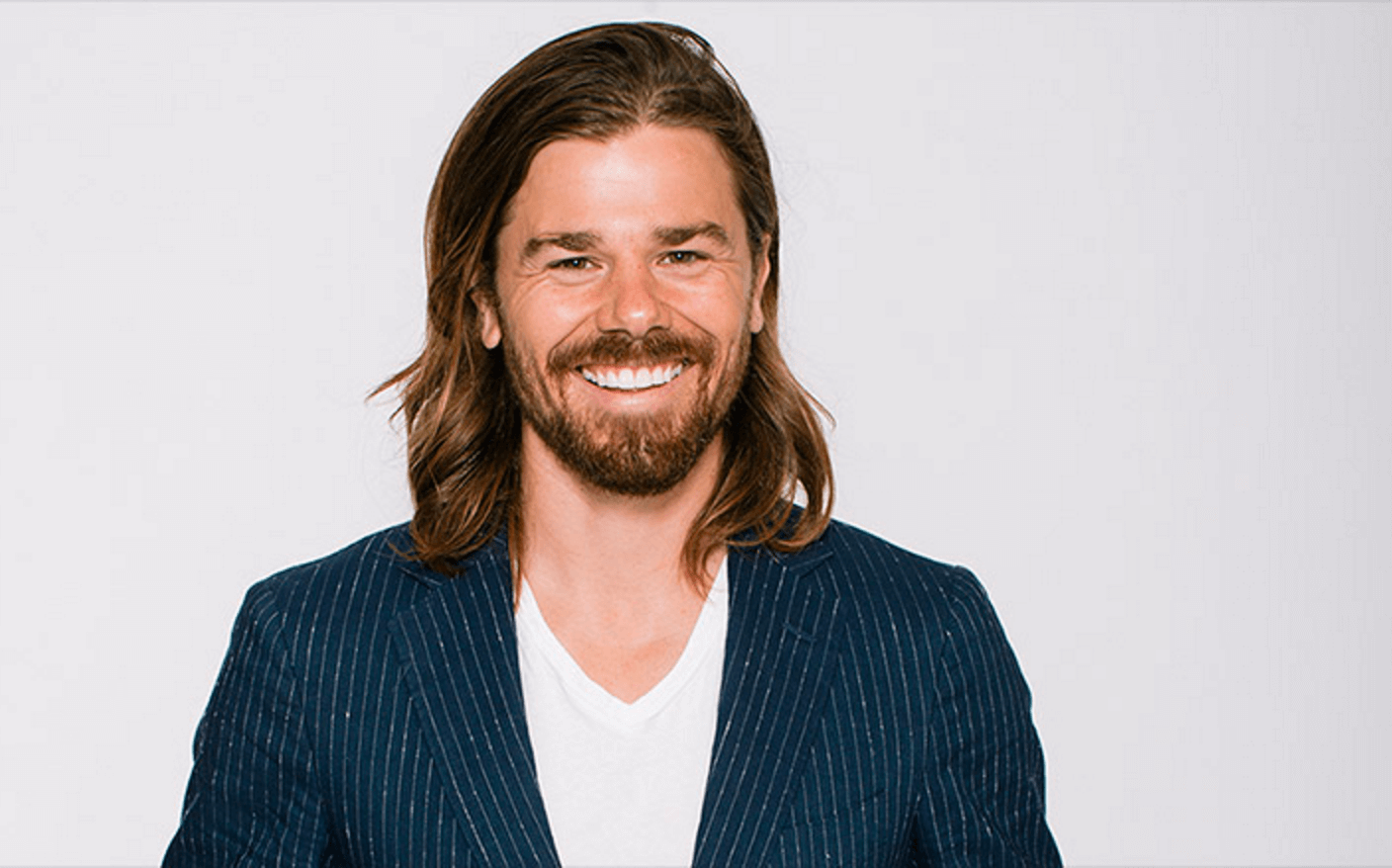 Occupation: CEO of Gravity Payments
Best known as the man who increased his entire company's salary to $70K a year, Dan was the center of a viral media hurricane following the company-wide salary announcement.
There is a fair bit of speculation as to the motives behind the high-profile maneuver and how the company has actually fared since then, all with the backdrop of a lawsuit by his brother and co-founder of the company.
Despite the murky waters, whatever his motivation and whatever happened, Dan co-founded and forged a hugely successful company and made some big waves in the business world, all with a prototypically Seattle-style flow.
The least that can be said is, by virtue of his sudden and instant deluge of public visibility, he's driven a crack in the public perception that CEO's have short hair. And that's a win.
"Allowing your employees to live a modest middle-class lifestyle will have a positive impact on the financial performance of your business."Dan Price
Jonathan Schwartz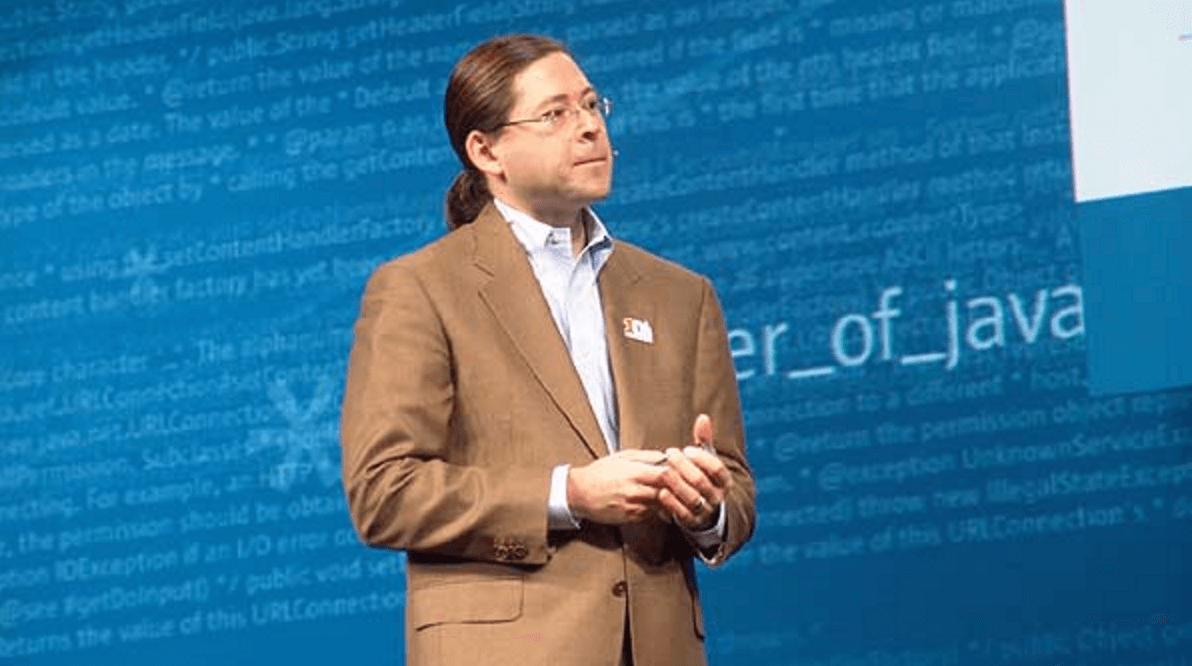 Occupation: Trip Crown CEO
Founder and CEO of Lighthouse Design, past CEO of Sun Microsystems, founder and current CEO of CareZone.
Couldn't really dig up a whole lot about Jonathan, but if you've got the CEO trifecta on lock with a 20-year menstail you are doing some things right. And I guess if you're the founder you can maintain a lenient hair policy.
One thing we can say about him. He gets it. Talking about his company's website:
"We are an ad-free site. There will be no advertising because if you think about it, advertising is predicated on the notion that we want users' information…that we can sell to an advertiser, which makes the user not so much the customer…the advertiser is the customer."
We can appreciate that, as well as that refined mane.
On his near-death experience in an accident,
"My perspective changed. My appetite for risk went up, my enjoyment for life went up, I was emboldened. All of a sudden I wasn't worried."Jonathan Schwartz
Jeff Sarris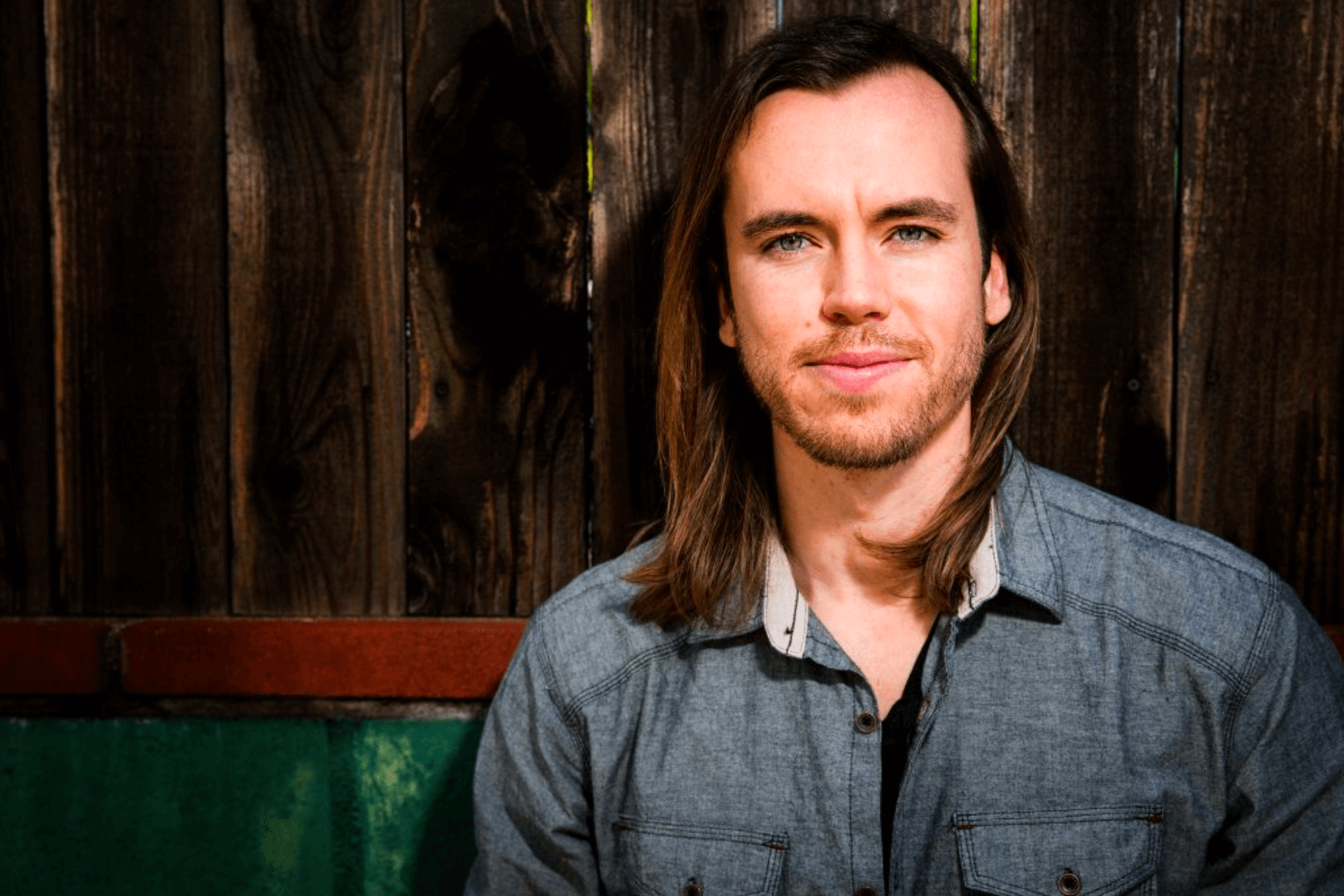 Occupation: Builder of Brands and Businesses
Jeff is a brand builder, movie producer and all around great dude. We had the chance to meet up with him in Denver a few years back at a conference we attended. At the time The Longhairs was basically nothing, but we gave him one of the first referral cards we had ever made, followed up by the hard sell on the concept and the future of The Longhairs. He was all in.
Since then he has produced a smash hit documentary titled Minimalism: A Documentary About the Important Things
Have you seen it? Go watch it now if you haven't, it's on Netflix and it is GOOD! The most impressive thing about this film is how they were able to put it together with basically no money. It speaks to the hard work, dedication, passion and faith you have to have to see a project through to the end. It's inspiring and proof that you can do anything you put your mind to. (Kinda like this website).
"It doesn't matter if we're 'wasting life away' according to someone else's standards. If we reach our deathbed with regret there's no one to blame but ourselves."
Jeff Sarris
Jeff will be coming down to the South Bay HQ in the next month or so to record a Longhairs Professional Series with your boys. We're super pumped about that more on it later.
Some of his notable projects that you need to check out include:
minimalismfilm.com | spyr.me | paleoporn.com | bylt.me | jeffsarris.com
David James Kennedy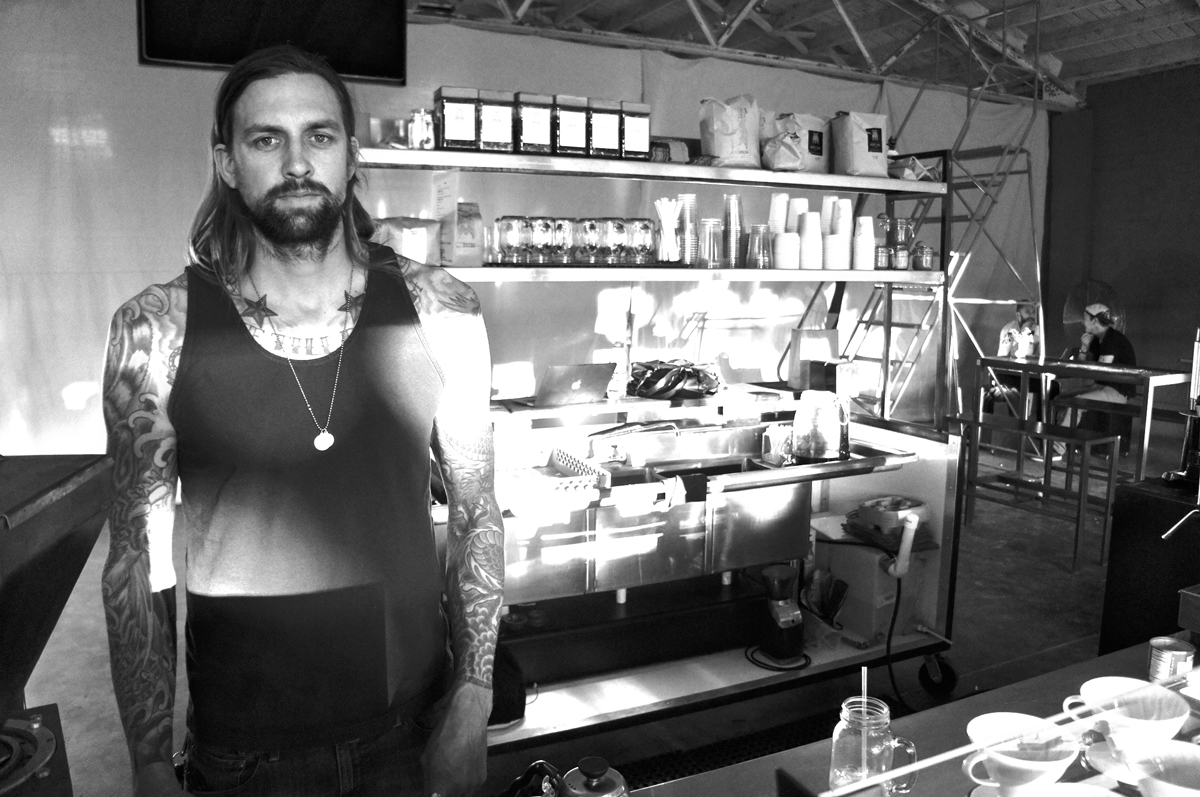 Occupation: Founder and Owner of James Coffee Co.
David Kennedy is a megastar coffee roaster and proprietor who plays guitar and rides motorcycles. Starting with a single location in Little Italy, San Diego, he founded and has since expanded James Coffee Co., a totally hip artisan coffee house that leases space to a half dozen other hip businesses in the same warehouse.
With an old-school barber, fixed gear bicycle shop, custom fashion eyeglass designer and corner antique store all in one location, James Coffee Co. is the one place in the continental United States where you can enter 100% culturally neutral and walk out full blown hipster.
Maybe not $B-status just yet, DK is fortifying his empire with a thriving e-commerce coffee business backing up his local shops, and a brand people know and trust.
James Coffee Co. sponsored our first two Long Manes & Candy Canes events, and David was our inaugural guest on The Longhairs Professional Series, recorded on an iPhone from his office with literally dozens of people interrupting. Taking it way back.
"I can't be a banker and look like this."
David Kennedy
JP Sears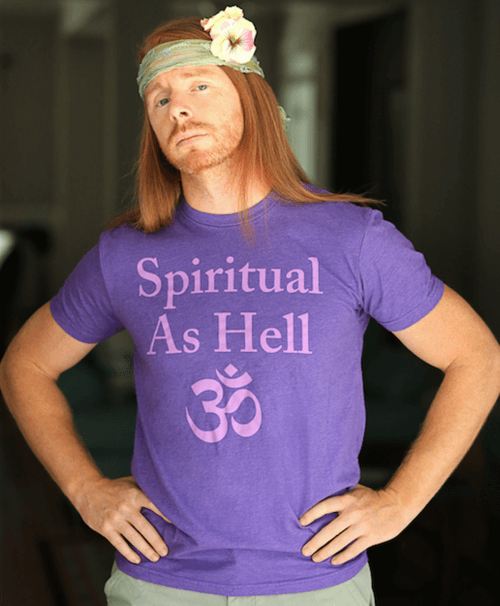 Occupation: YouTube Superstar, General of Spiritual Warfare
JP has built a YouTube empire, where he's garnered over 100M views on his "Ultra Spiritual" series, where he sensationalizes and often exaggerates the pretentiousness of vegans, yogis and minimalists with deadpan seriousness.
While his YouTube channel has megaboosted his success and popularity, he'd already been running a successful business as an emotional healing & life coach for nearly a decade before launching his satire videos.
What really puts him on this list, though, is that JP is a man who demonstrates our purpose, who lives it out in his life and career, and vividly illustrates you can be a badass man with long hair in business.
His approach to creativity, his unrepentant authenticity, and his compelling message to be yourself stand as a shining example of everything we are here to advocate.
"All you need is some meat to be healthy and thrive."
JP Sears
---
"My manbun has made me 300% more spiritual."
JP Sears
"I bring an obsessive commitment to consistency, at a sustainable rate, to everything I'm passionate about."
JP Sears
Dave Littlechild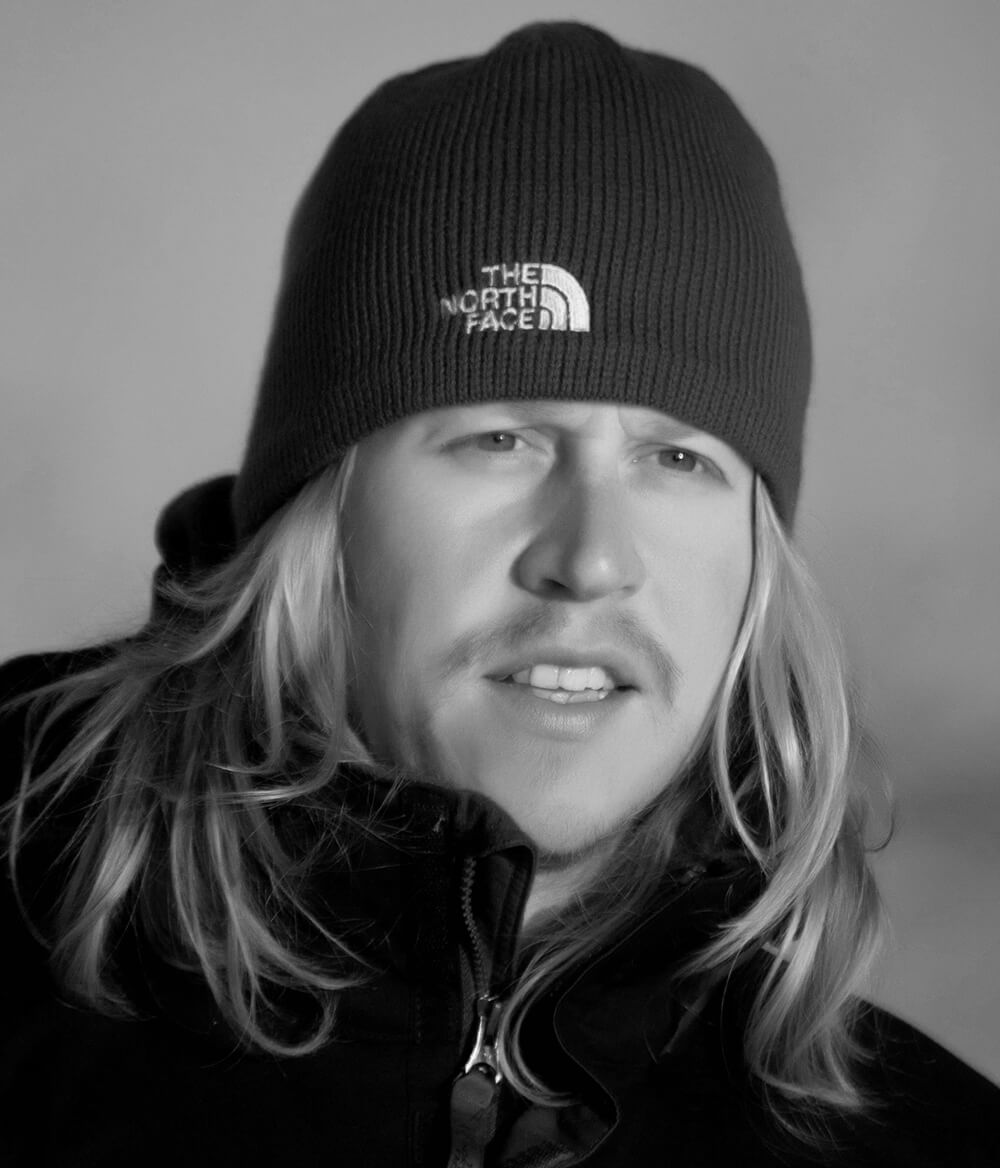 Occupation: Photographer, Skydiver and Adventurer
An avid skydiver with over 1,000 jumps logged, Dave broke his leg once whilst exiting the aircraft and watched his leg flap in the wind the entire way down, anxiously strategizing his landing.
He's also the past Executive VP for Dotmailer, the largest email marketing software firm in the UK, where he helped them enter the US market while living in New York. He left his corporate job in 2016 to jump out of planes and pursue further adventure.
Not surprisingly he's since landed as President of his own firm, DL Consulting, working directly with his own clientele and still rocking the locks. Dave is a guy just living by his own rules, admittedly not conforming to society while managing his own risk profile.
"Take me as I am, I'll take you as you are. No judgement."
Dave Littlechild
G.B. Heidarsson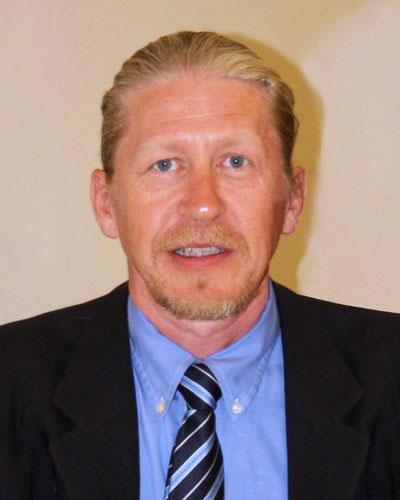 Occupation: CEO of eDataSource, Viking
G.B. was our first corporate guest on The Longhairs Professional Series, so we weren't sure what it would be like. Turns out it was just like hangin with the bros.
He's the head honcho for eDataSource, a data-driven email technology company serving up inbox monitoring software that makes your emails sick AF.
A man who donates his hair to charity every few years, and who walked into his job interview for CEO with long hair.
If you don't catch the interview, just know there's a badass longhair CEO for a high-tech email data company out there riding his motorcycle like SOA and whipping by on his skis with a long flowing mane trailing behind him.
"If people care little enough to judge me by the way I wear my hair, maybe we don't need to be associated or be doing business together."
G.B. Heidarsson
Straight Ballin
Our goal for this post wasn't to just give you a list post of wealthy longhairs. Our goal was to inspire.
These are men who have bucked the trend. Whoever they were, wherever they came from, they were told to cut their hair…just like you were. They were told it wouldn't fly in business, that to have a chance, they'd have to cut it.
But they didn't cut it (ok, maybe Mark did, still our boy though). They let it ride. They said I'm blazing my own path, and if you don't like the hair you can kick some rocks.
These are men we aspire to be like, not only for the sake of creating and running a successful business, but to land a blow for long hair. To stand as another example to the world that it's not a person's outward appearance, but the quality of their character and depth of resolve.
We tip our lids to these legendary longhairs in business. And if any of you legends are reading this, we'd love to get a meeting with you. Beers are on The Longhairs.
Do you know of other legendary longhairs in business, in the U.S. or elsewhere? Tell us in the comments, amigo.