El Moreno HAIR UPDATE: 32 Months of Hair Growth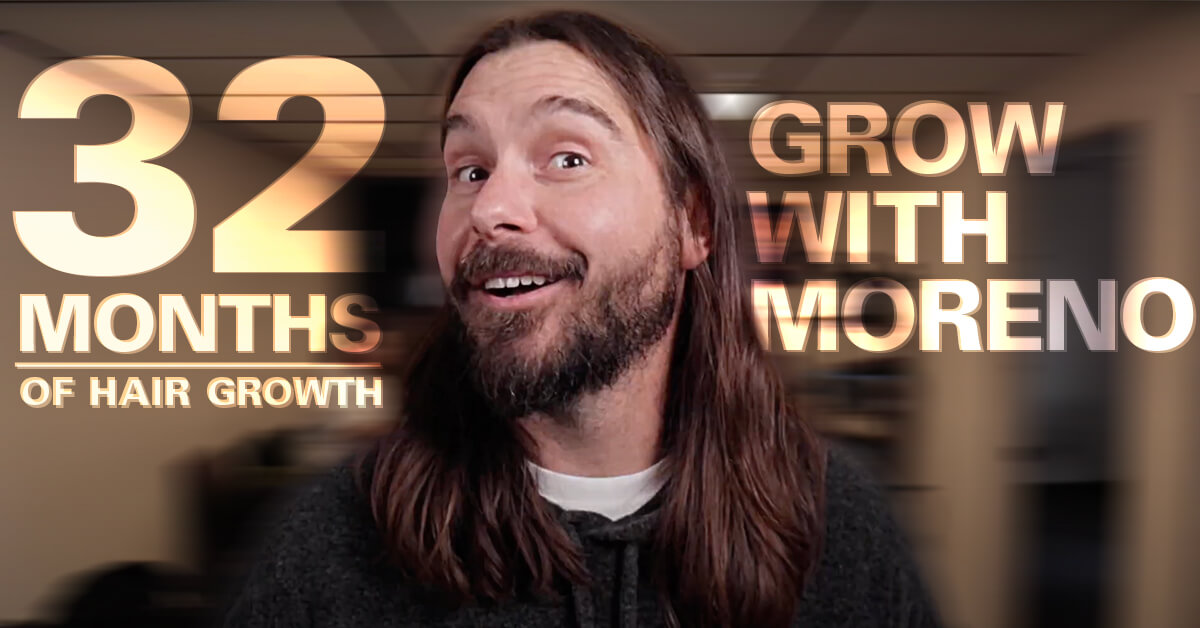 It honestly feels like it's been six months. It's not until I go back and review all the content from the "Grow With Moreno" series that I can fully appreciate how far my hair growth has come. As has been true with this entire series, the growth has happened not just with the hair, but also the mind, heart and soul.
There've been developments in the world of El Moreno, both personally and within the business. Two highlights are worth sharing.
The team here at The Longhairs HQ has expanded and the growth of this company is happening at a rapid pace. With a new warehouse on the horizon and a full line of mind-bending new products set to release in 2022, the only thing I could be more stoked about is the arrival of El Moreninto. My son.
The True Heir to The Hair Throne
For years I've been surrounded by ladies. With two daughters, my wife and a female dog I've been outmanned and outgunned.
The arrival of some testosterone in the Moreno household has added a significant boost to the program. Not only do I have my new buddy by my side, we'll get to show these ladies who really has the best hair in the family.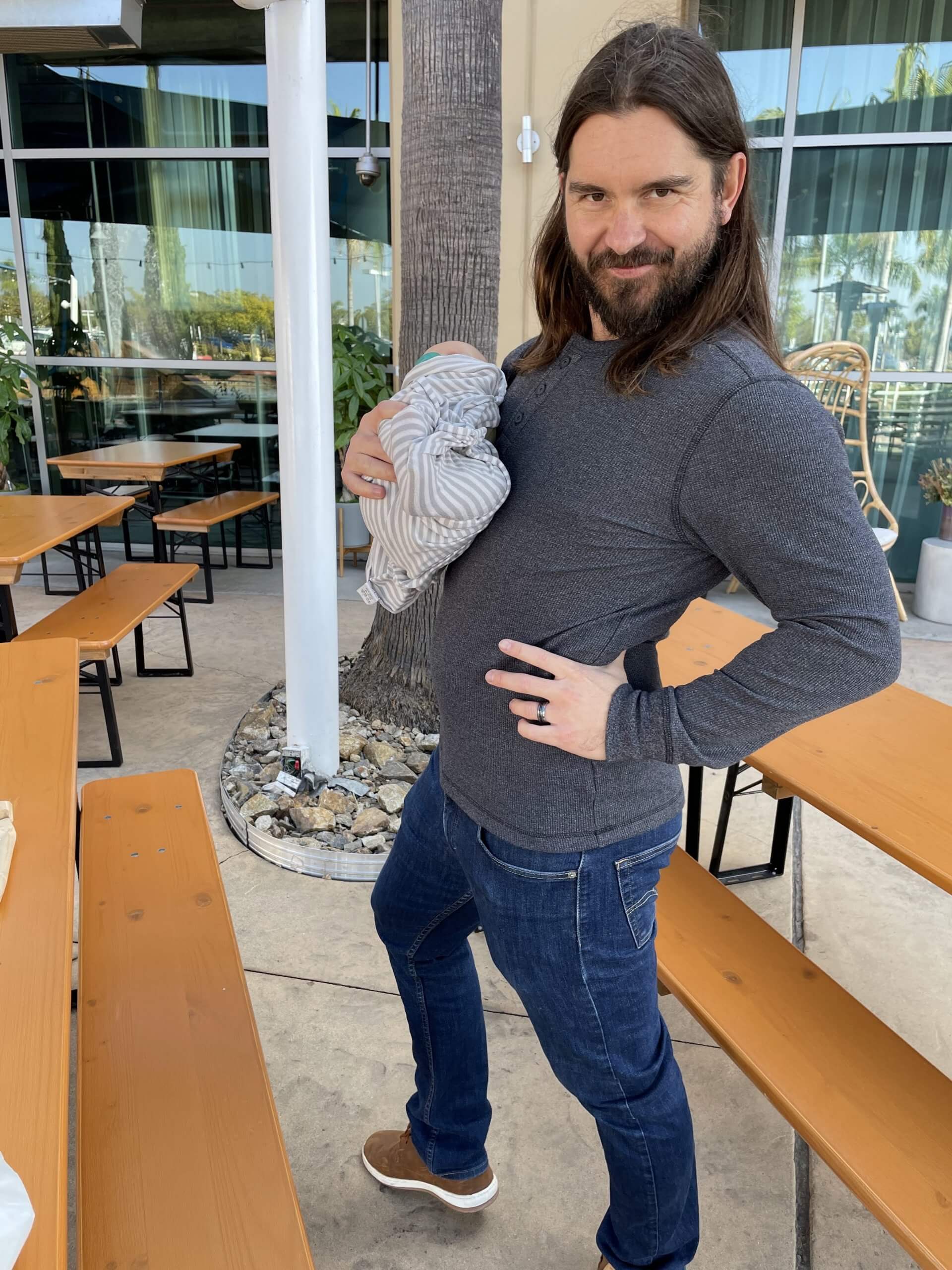 The Glory Comes At A Cost
I'm going GREY!
It's true, and I don't know if it's hereditary or self-induced. The fact is I accept it and I'm gonna roll with it. Much like I did in the awkward stage (and throughout this whole journey back to long hair), you gotta just Let It Ride!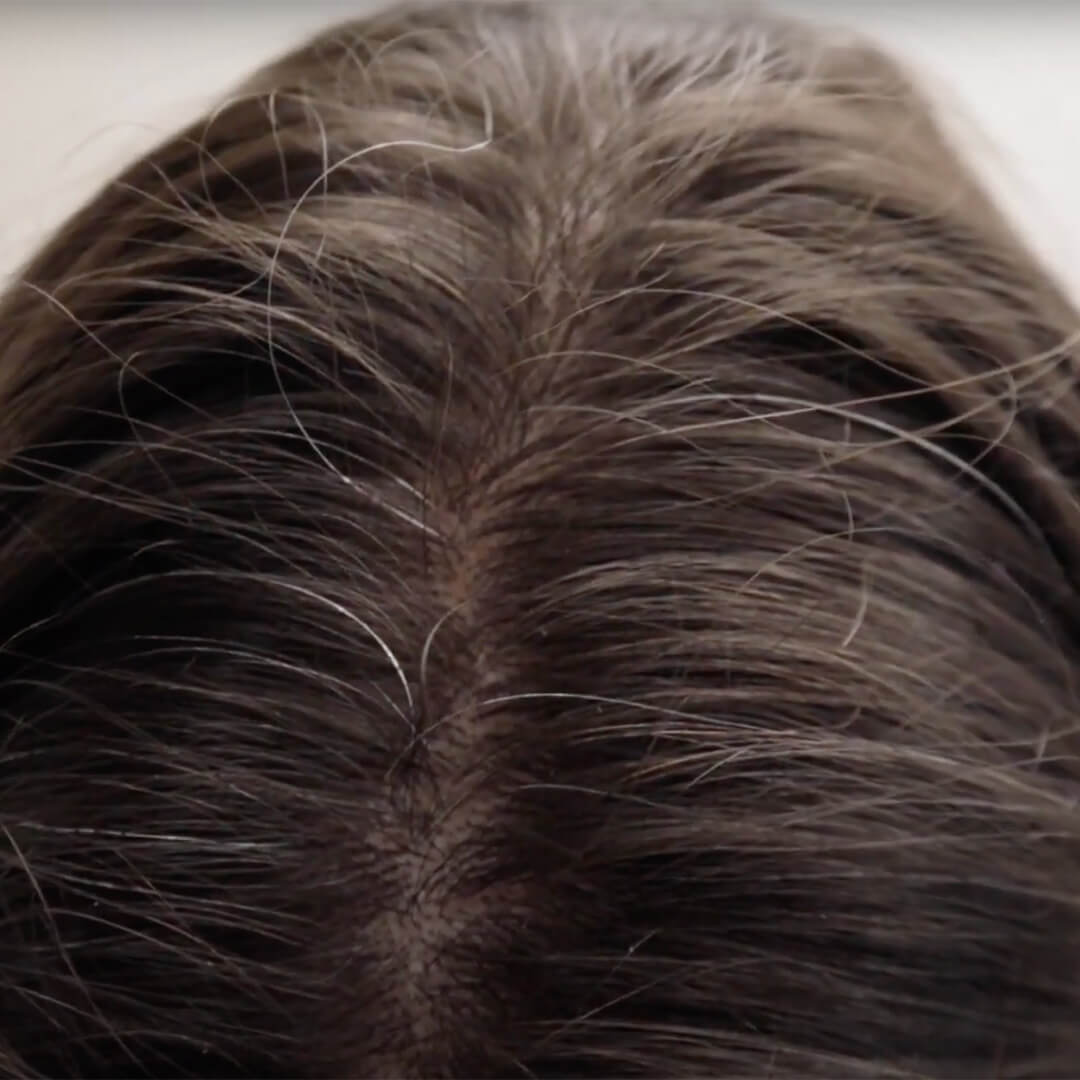 The Secret After 32 Months of Hair Growth
With an additional 1.5 inches of hair length since my last update, I'm checking in at a total length of 16 inches. I've also been trying some new things these last eight months that have been working extremely well for me.
These tactics are top secret, and up to this point have been classified within The Longhairs internal team. For the first time ever, I'm sharing them here. You just have to watch.
2 Years From The Next Big Cut
2021 is winding down, 2022 is about to whack us in the face, and you know what that means…The Great Cut 2024 is RIGHT AROUND THE CORNER. The planning will intensify in the coming year, and let me tell ya, it's gonna be epic.
Don't miss any news on the next world record charity hair-cutting attempt! Subscribe for updates to The Great Cut 2024.
---
El Maestro

Embrace the silver, my friend. Some of us have been sporting it for a long time!

Remember, Gandalf had to start somewhere! 🙂

El Moreno

hahaha! Yes I'm fully embracing. With the silver comes new found wisdom.

chamane

nom de D…, this is what we must call an impressive regrowth !!!
and i believe you've gotten a trim to be lobbed with a correct capillary thickness
take care with your routine: rinse your shampoo with hot water to let the greasy matters in melt and not accumulate on your hair, and be parsimonious with the leave in conditioner, which is used mainly to untangle

El Moreno

Yes I've have 1 trim up to this point.

Matthew Marquisee

Wish you guys would have been around 30 yrs ago. Ive been keeping my hair long for 50+ yrs. Of course, I had to cut it all off along the way. But I always manage to grow it back. Im currently on probably my last head of long hair. I just turned 66. It's 3 to 4 inches past my shoulders, now. But…Im also balding or starting to. I bought a bottle each of your Epic Cleanse & Ideal Conditioner and will be trying it out today (12/11/2021).

Im not too into tying it back. I grew it long not to hide it but to let it flow. I only put it in a standard ponytail for work. When I go to any type of soiree, I let it flow.

Anyway, as for El Moreno's grey hair, just ROCK it, man. Mine went grey 20 yrs ago. I don't care. Now, from the looks of it, when are you going to have some facial hair products?

El Moreno

Great stuff Matthew. Happy to have you here. We arrived on the scene in 2014 and we'll be here to see this thing through for 50 more years.

Yes accepting the grey, kinda excited for it honestly.

Let us know how you like the product after using it.