HOSTING! Out of Las Vegas, Nevada, the world's first and only pro wrestling magic comedian, delivering 1.21 gigawatts of mischief, mayhem, off-beat comedy and mind-bending magic, like him or hate him you're going to remember him, he is The Master Of Magical Mayhem, The Piledriver of Prestidigitation, The Ambassador of Kick-Your-Assidor, he is…THE SHOCKER!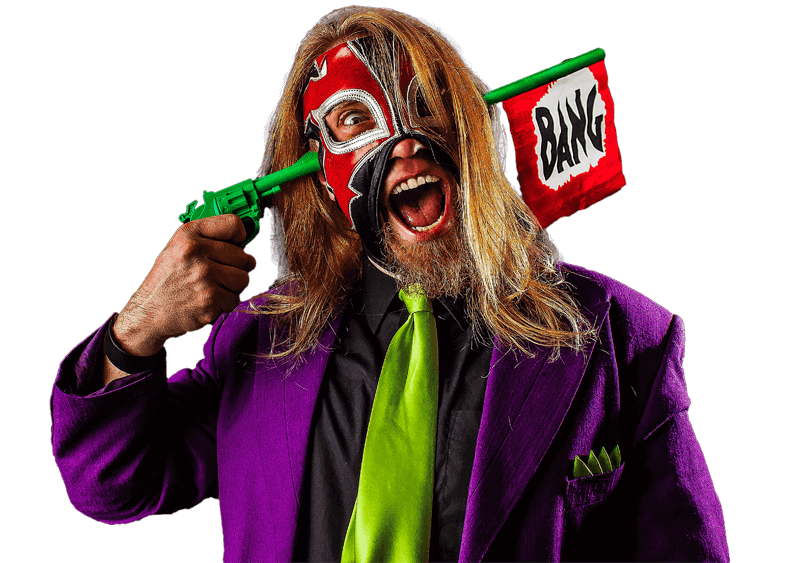 FEATURING! Hair-raising news, follicle-focused facts, kook stories, longhairs of the week, cameo appearances and more!
The Mane Event: Episode 1
The Shocker introduces our inaugural episode with a diabolically delectable rant, some dastardly devilish digs, a split-your-slacks kook story from El Rubio and more.
Hosting The Mane Event: The Shocker