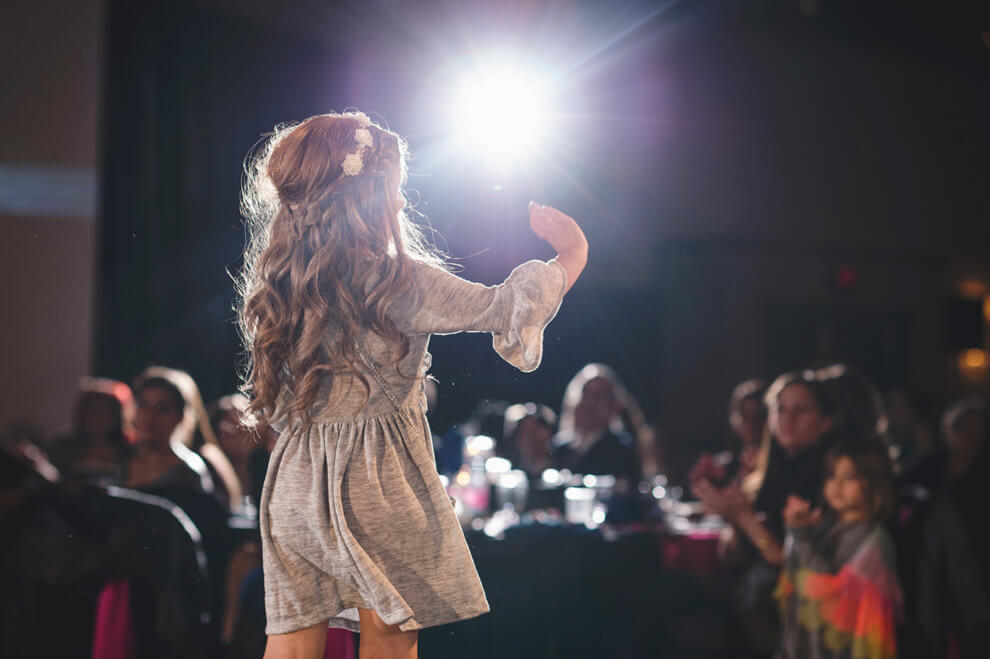 Celebrating 20 Years and 50 Grand
608 Custom Prosthetic Hair Replacements
Children With Hair Loss provided a customized hair replacement and hair care kit to 608 children in 2019, the most they've ever done in a single year.
If you think for a moment about what that actually takes, consider the amount of hair donations required, the time and care to review each application, the cost to manufacture a custom piece for each individual child, and delivering each package with a hair care kit and personalized touch, all while making sure every single family's needs are met.
It takes incredible effort from the staff and volunteers at Children With Hair Loss, endless generosity from the folks at Jon Renau, and supporters like Children With Hair Loss sponsors and The Longhairs community.
Now think for a moment about what that actually means: six hundred eight young persons, each fighting an individual battle with some form of medical hair loss, and everything that goes along with it.
608 individuals were extended an expression of kindness, a small measure of relief and comfort, a spark of confidence, a space to breathe a little easier...to let their hair down, so to speak.
That's a lot of young hearts being healed.
Not only were these invaluable feelings inspired in the hearts of six hundred eight youths—more than the entire attendance of the Charity Ball—but shared with families, social circles, hair donors, salon partners, volunteers, and everyone affected by hair loss.
All these lives were impacted with kindness and hope in 2019, and we were all part of it.
20 Years and Fifty Thousand Big Ones
That was just in 2019.
Founded in 2000, Children With Hair Loss is celebrating 20 years in 2020, and since opening their doors they've never charged a family or turned a child away, making thousands upon thousands of kids and families whose lives have been changed for the better.
It should be no surprise then why we are so pumped to have hit our fundraising goal…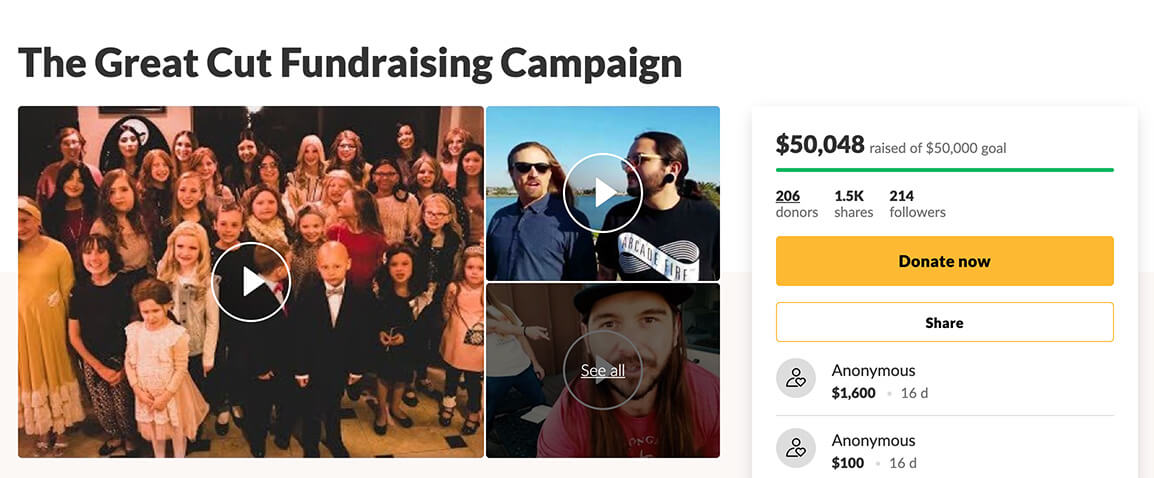 A burst of support in December—capped off with an anonymous donation of $1,600—helped us crack $50,000 in our Fundraising Campaign for The Great Cut. Launched on #GivingTuesday 2018, it took 14 months and 227 donations to hit our goal.
That fifty grand—along with 339 pounds of hair donated from The Great Cut—is part of the reason why Children With Hair Loss could help so many kids and families last year.
Suffice to say we're deeply grateful to every person and business who made it possible, but more important are the smiles we see on the children's faces.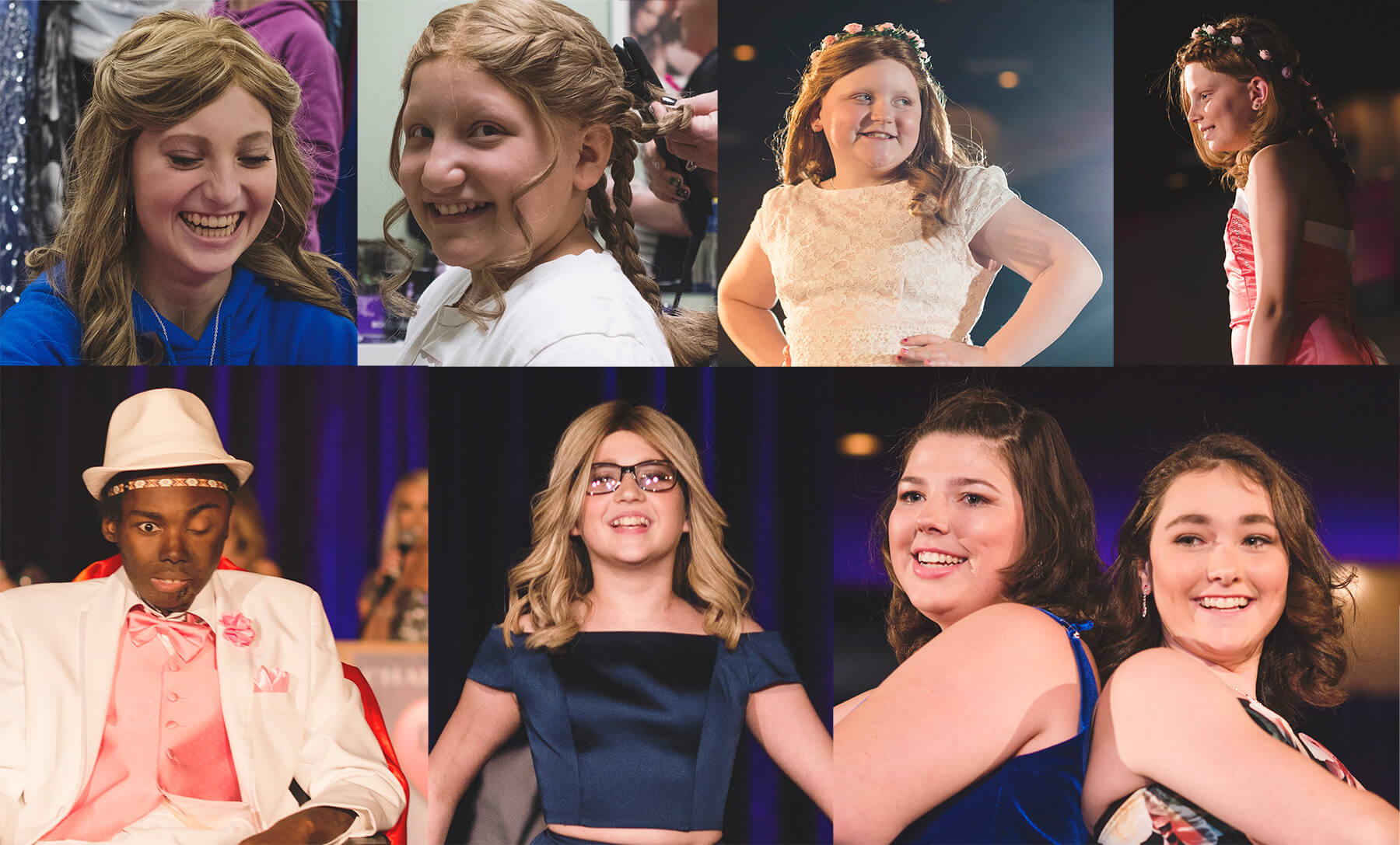 With more applications coming in every year, keeping up the pace is the name of the game.
As we continue to donate $1 for every order, host events like The Great Cut and support other programs, here are a few ways you can help Children With Hair Loss serve another record number of children and families in 2020:
Of course The Longhairs will be in attendance at the 2020 Charity Ball, so pencil that into your calendar and maybe you can join our table.
As we forge into another year of our partnership with Children With Hair Loss we are prouder than ever to say...Longhairs Do Care.