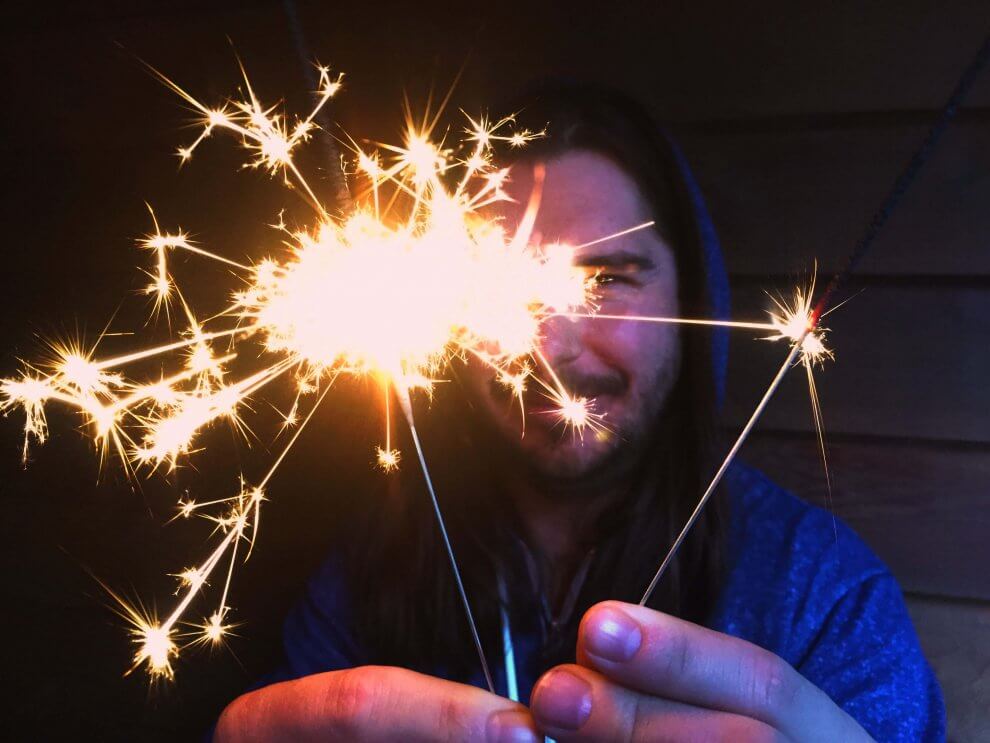 Feedback From The First Year
2015 was the inaugural year of The Longhairs, and building a community for men with long hair.
It was our first year of content, producing a blog post once a week, rain or shine, and its demands. With help from guests and contributors, we published articles, videos, tutorials, interviews, podcasts, longhair stories and more. They weren't always perfect, but it was all original.
We started our referral card program, sending almost 300 packs of cards to 35 states in the US and 25 countries around the world. Plus we've handed out over a thousand ourselves.
We launched our Quick Tips tutorial series which has gotten over 600 signups.
Our email subscriber list has grown, as well as our social media community and visits to our website.
We opened our online store, the Men's Aisle, with Longhairs t-shirts and lids for your locks.
We hosted Long Manes & Candy Canes and celebrated the launch of Hair Ties For Guys. We established our charitable outreach, Longhairs Do Care, and made our first donation of $100 to Locks of Love.
And finally, after almost two years from the first idea, we made hair ties available on our website to guys with long hair all around the world.
Of everything that happened in the last year, nothing has meant more than seeing a community take shape, develop and grow. And it has come to life.
This is a real thing. We know because you've written in. Through emails, blog comments and social media, you've shared your feedback, thoughts, ideas and best of all your own stories. It's incredible how longhairs and advocates have embraced this community.
To give you an idea of the response we've gotten over the past year, below we've compiled some of the top comments on our blog from 2015. For these and the many emails, social media comments, messages, shares, mentions, hashtags, phone calls and visits to The Longhairs HQ over the year, we're deeply humbled and grateful.
Happy New Year, there's more to come.
"Last time I cut my hair was for the movie Back to the Future lll. About 25 yrs ago. After that I hav'nt cut it. I worked as a hospital engineer and a hydro electric powerhouse operator. My hair reaches my belt line braided. I'm almost 62 and my mom is 85 and she still asks me when I'm going to cut my hair..Go figure."Steve Brown
"I started to grow my hair to help women and children living with cancer two years ago. I had lost several dear friends, family, and colleagues to the disease. I thought to myself, "What could I do to make a difference"? I decided to grow my hair so that I could give it away to make wigs so that others could enjoy my locks. I first thought that two years would be it, and I would go under the chopping block. Then this year (2014) when I was in South America completing global service, I noticed many men who are Longhairs–gorgeous and over flowing with luscious follicles. I thought back to the awkward tweener-phase days, and I made another conscious decision to keep my manly mane. If I could help folks with 8+ inches of love (hair that is) why not give the gift that would keep on giving. And so, here I am and looking forward to seeing how I can make a difference.

Longhairs unite!"Equus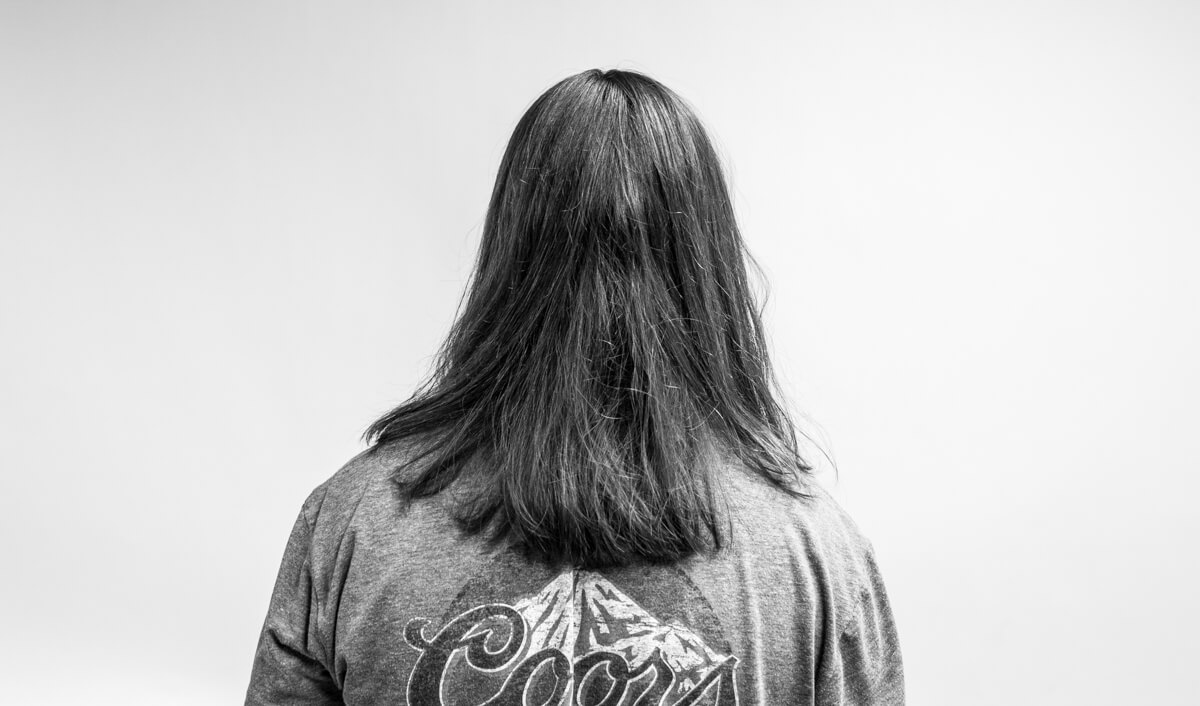 ---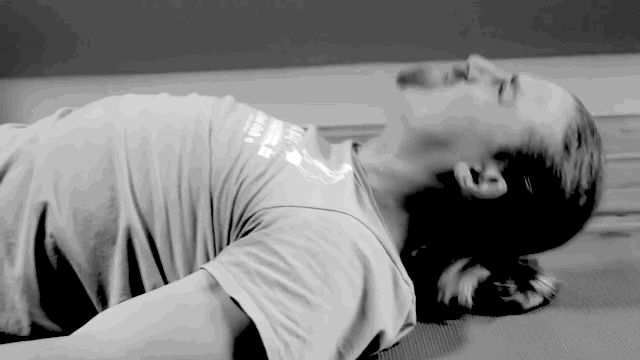 ---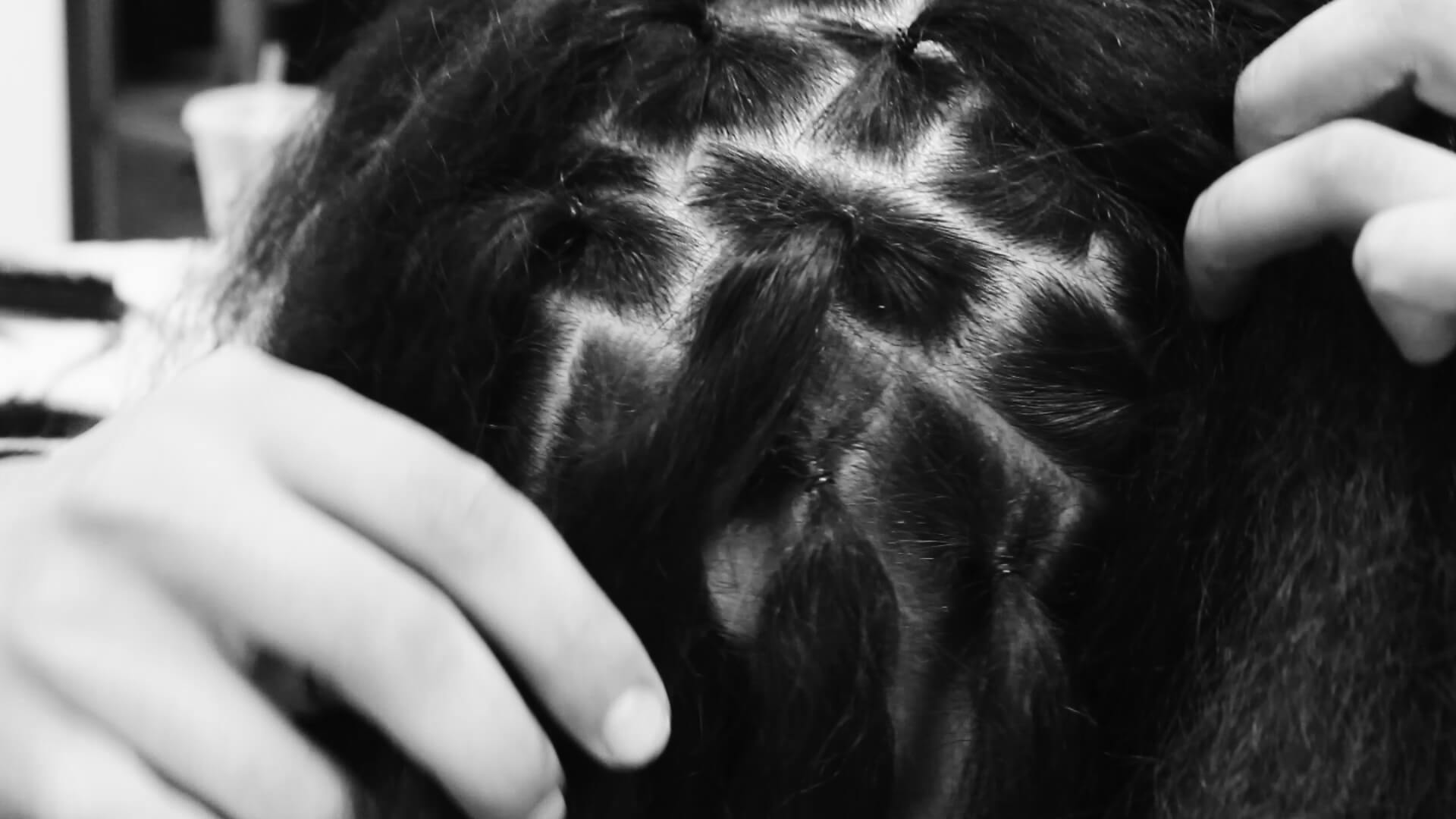 ---
"Finally, I feel accepted. Been a longhair all my life, just hate having short hair. Now, I can share that love of long hair with a group of friends who understand the beauty in the ambiguitousness of the hair."Zach Gilmore
"Fellow longhairs,

It has been an honor joining the team of 'long hair don't care' individuals. I was surfing earlier today and talked to someone who mentioned this fraternity of brothers who all share a common goal: to grow locks of love. As you all would agree, I am sick to my stomach with all the prejudice thoughts and stereotypes that have been linked to just a little flow on a mans head. Whats wrong with a little lettuce?!? To say the least, I am proud to have a head of thick, curly-Arby fries laying upon my shoulders.

Until next time."Kyle
"I am ready. I can be whoever I want to be. I can be who I am. And in that I am. Thank you for the video and the inspiration that surrounds it for its given me so much than I can put into words. Thank you."Michael
"Great story brother. Very inspiring. Traveling gives you a new perspective. And I learned something today from your video, as you said, it is an investment within yourself."David
"Badass dude! Love the blog!"Julien
"I was not allowed longhair as a child, I entered the USAF 2 weeks after HS graduation, 8 years of active duty & I started my career in federal service. Retired 11-1-2011 after 38 years. That is when I started growing my hair which is now shoulder length since my wife trimmed it twice for me. My whole life up to retirement I yearned for longhair. Now I have it & love it."Gary
"Fuckin right,,,,tie that shit back bro!!!"Gary Motherfuckin Robbins!
"I just found out about you YouTube channel. I can't believe there's actually a YouTube channel, where I can get great tips and awesome manly ways I can put my hair up, when I am working or I just don't want my hair in my face.

I have been growing my hair for about a year and 7 mouths now and well unfortunately it needs a trim, at first I thought to myself I'm trying to grow my hair long, getting it cut it just going to make the process longer, but I started watching a few of your awesome videos and read a couple of your great tips and now I know I kinda have to get it cut so my hair can grow better and not be or look unhealthy. But enough about that I just wanted to say thank to you guys for showing me some great tips on how to keep my hair looking nice and how to put my hair up when I need to and look MANLY AS HELL! But seriously thanks guys keep up the great work."Connor
"I steal my teenage daughters flats all the time."Demian
"Yeah! Loving this post y'all, long haired brothers representing! Thanks for the kick-ass hair variations, keep letting it ride!"Anthony
"I got you covered in the Dallas Fort Worth area of Texas! Every time a longhair comes into my Starbucks I comp their order! I'm only 4 months, but my hair is growing fast. For the first time in my life I feel free and in control of my own life! I'm going to start handing these cards out as well! Thanks brothers!"John
"After having short hair for most of my life, i decided my final haircut would be December 2014. And so it was. I quit my job as well and decided i was going to live on my terms and follow my dreams.

Nearing my first year, my mane is growing thick and strong. I have curly ass hair that makes some women jealous and it's been a struggle, i won't lie. Awkward stages, beanies, ballcaps: they're all part of the journey.

I'm looking forward to your man ties. It's about time we have some targeted marketing. Heres a thought. Call them Mane Ties. Thanks for this site and support to a fellow longhair. I'll keep in touch with my progress. By the way, "chino" means curly in Spanish in case anyone was wondering. Lol."Rob aka El Chino
"Same thing for me, was approached at the checkout of a supermarket…"you have long hair……here, check this out" was what I heard from behind me. I have always been wary of longer hair, keeping it medium length and not quite liking it. Finally grew it out this year (after starting a new job) and lovin it. Glad to have this site as a resource!"Jason
"I want a smart hair tie. While it's on, it lets me know how long my hair has grown, if my hair is dry or brittle, and warn me of any impurities my locks may contain. There would, of course, be an app tied to the product giving me in-depth biometric readings on my mane.

Please consider this request."Randal
"Hey, guys. I'm brand new here. I've always wanted to be a longhair ever since I was a kid learning to play the guitar in the mid '80s. I wanted to be a rock star. Back then, all rock stars had long hair, so that's what I needed. My parents were not cool with it, though. I grew it out to about my chin in high school, but cut it when my friends said I looked homeless. I gave up. Anyway, now I'm in my mid 30s and I'm doing it again. For real this time. Glad to see there's a site dedicated to this. I'll be getting into my awkward stage probably in a few months. Looking forward to it!! By the way, I need a cool nickname like El Rubio or El Chino. Haha!! Rock n roll, guys!!"Joey
"Hey Duders, fantastic stuff you're doing, it's a real honor to be a Longhair with you guys! El Duderino reporting in from Serbia, I just signed up for your (or may I say "our") cards, I hope they get here, it's gonna be a looooong ride."El Duderino
"Just hit collarbone length not too long ago, very stoked to celebrate this milestone with some rad hair ties!"El Alto
"I wish someone gave me a longhair card. My hair was well past my shoulders and my longhairs up here in Boston didn't even bother to try and stop me when I chopped off 6 inches a month ago. I will never let a fellow brother down like mine did to me, thanks for reminding me that long hair is the shit. Love you guys!"Ezio
"I was clicking through youtube looking for new ways to braid my locks and came across a video by El Rubio. The way he talked, no bullshit, straight to point, a true man's man and devote advocate of longhair is what drew me in. I checked out the website and love it. 'Bout damn time is all I have to say.

I was in the military for just over eight years, so always had to keep my hair short. Even during that time, however, when I pictured myself in my minds eye, I always had long hair. It's just how I'm supposed to look. Got out in May '13 and, with the exception of trims here and there, haven't cut it since. So, starting out at buzz cut length, two and a half years later and it's at my shoulders with a little bit extra to spare.

Love the posts and videos on here. I need to get some cards and a shirt but damn, you guy are out of stock on the mediums. I'll keep checking back and always: remain strong fellow Longhairs! Our manes are bad-ass and everyone in their heart-of hearts knows it!"El Meechlay
"I'm not a man. I'm a third grader in the awkward stage of growing my hair out again. My mom lets me read some blogs on here. One of the guys who works for her gave me a card. 🙂 I've wanted long hair since I was three. I had it long once but had to cut it for school because boys couldn't have hair longer than their ears. I changed schools and can grow it out again! I would like any advice on growing my hair out. It would be cool if you sold little longhair shirts too. I would like to rock one at school to show that not only girls should have long hair."Jack
"I really wanna say thanks for "the uncomfortable truth about awkward stage hair" post. I was growing out my hair, I got to the 8 inch stage when my family got sick of it and forced me to get it cut, a decision I sorely regret.

After mourning my loss (and realising undercuts arent for everyone), I decided to grow out my hair.
Its been about 8 months since then and I'm at the 6 inch mark (on the top at least, the sides which im not cutting are at 4 inches). I was getting pressured by family yet again. I thought all hope was lost until I read the article.
One of the best motivational pieces I've read. Better than that instagram one-liner nonsense. I feel like I have the motivation to keep trucking and grow my hair out.

So what I mean to say is thanks a bunch. Im glad there are people out there who care about long hair."Sam
"Yo El Moreno! The hair ties for guys are top grade, very durable (wore one while running and it absorbed sweat and still maintained its tightness, regular elastics have a tendency to get loose with a lot of sweat over time) and comfortable to wear. I like how the ties are much thicker than regular elastics, it feels like the Longhair ties give more support and holds the hair in place better than normal ties. I ordered another Outdoorsmans pack for my longhaired friend's birthday present, told him about the Longhairs and to keep letting it ride haha. Thanks!"Anthony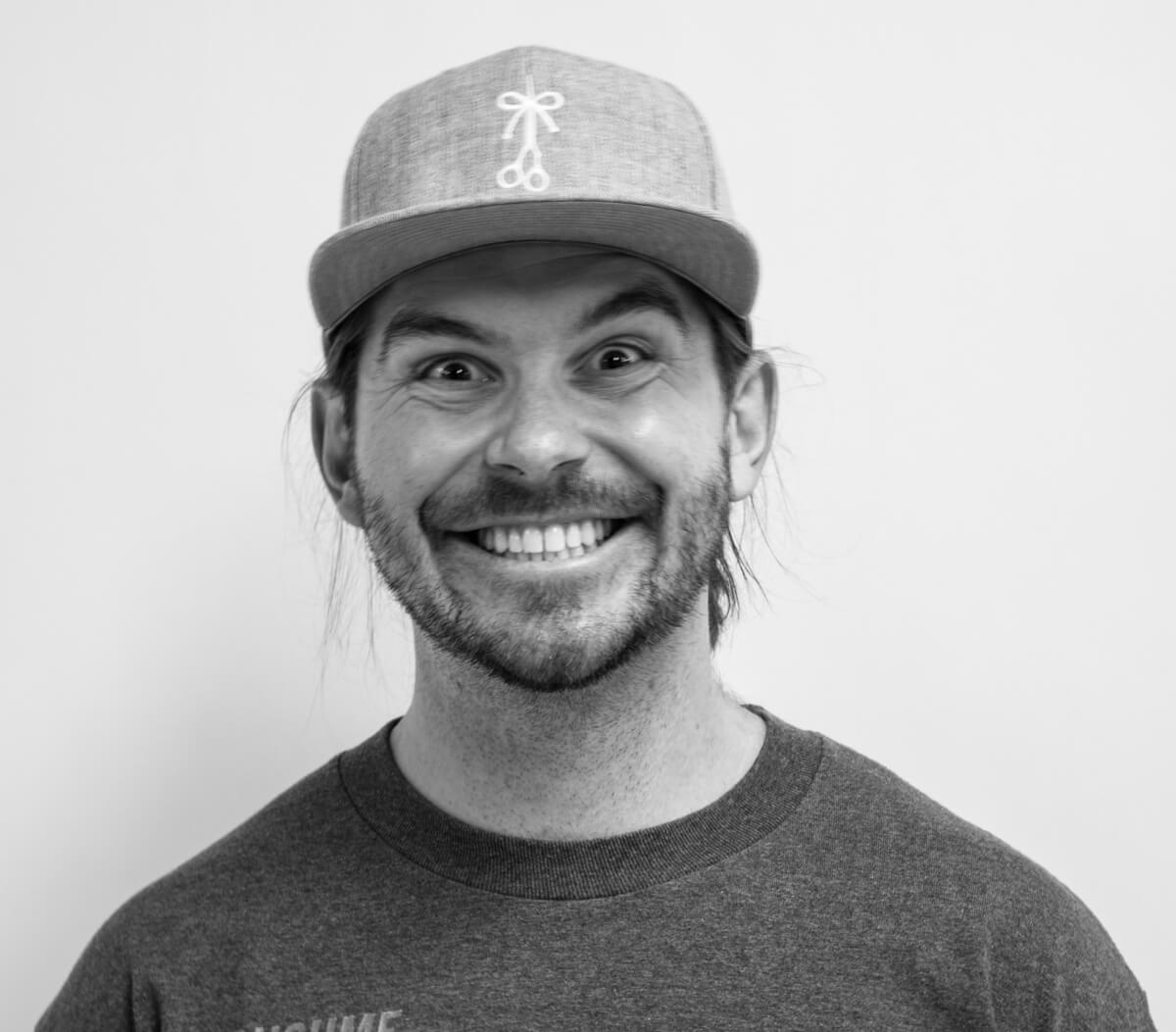 ---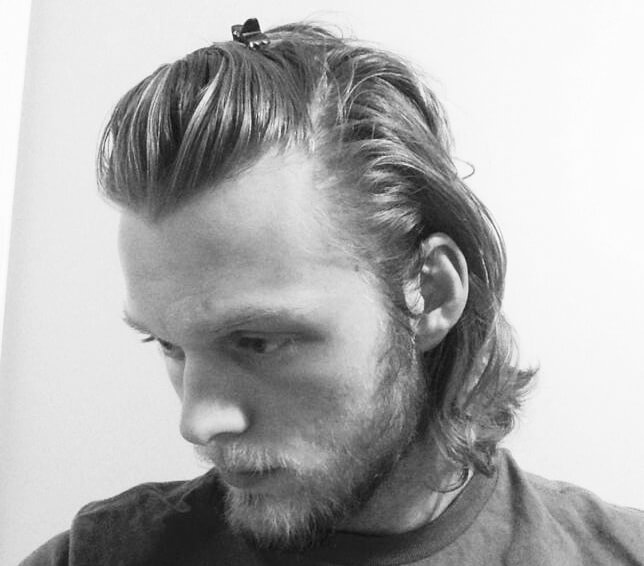 ---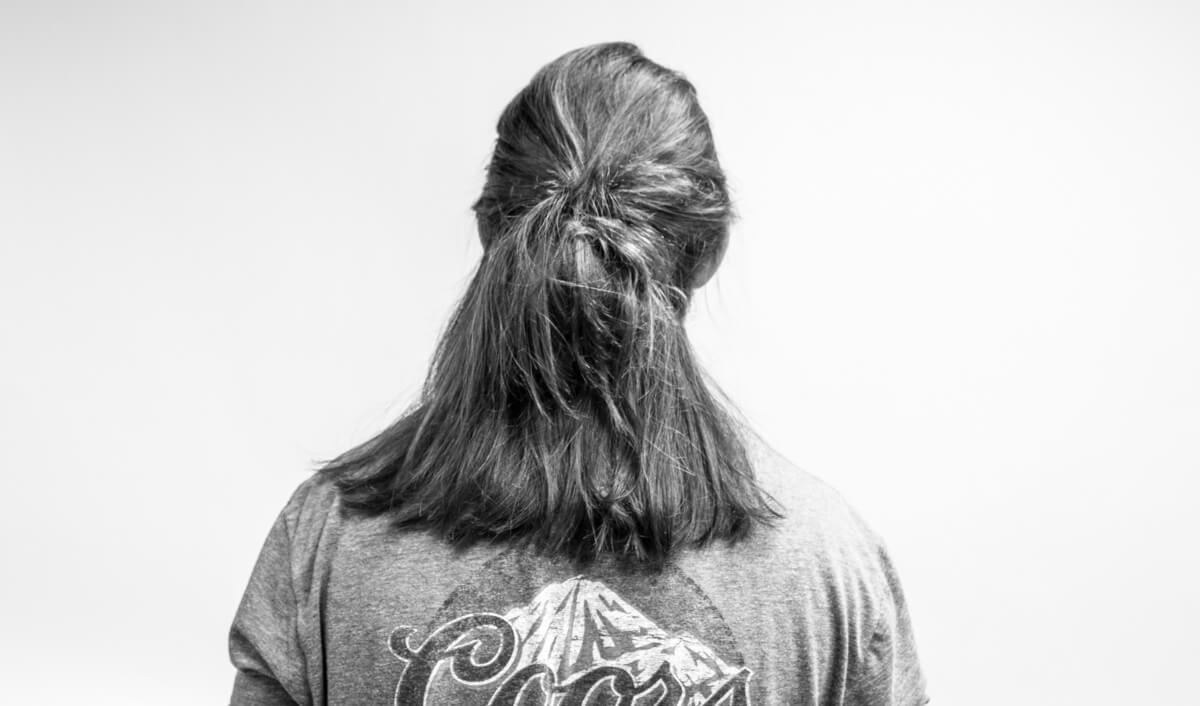 ---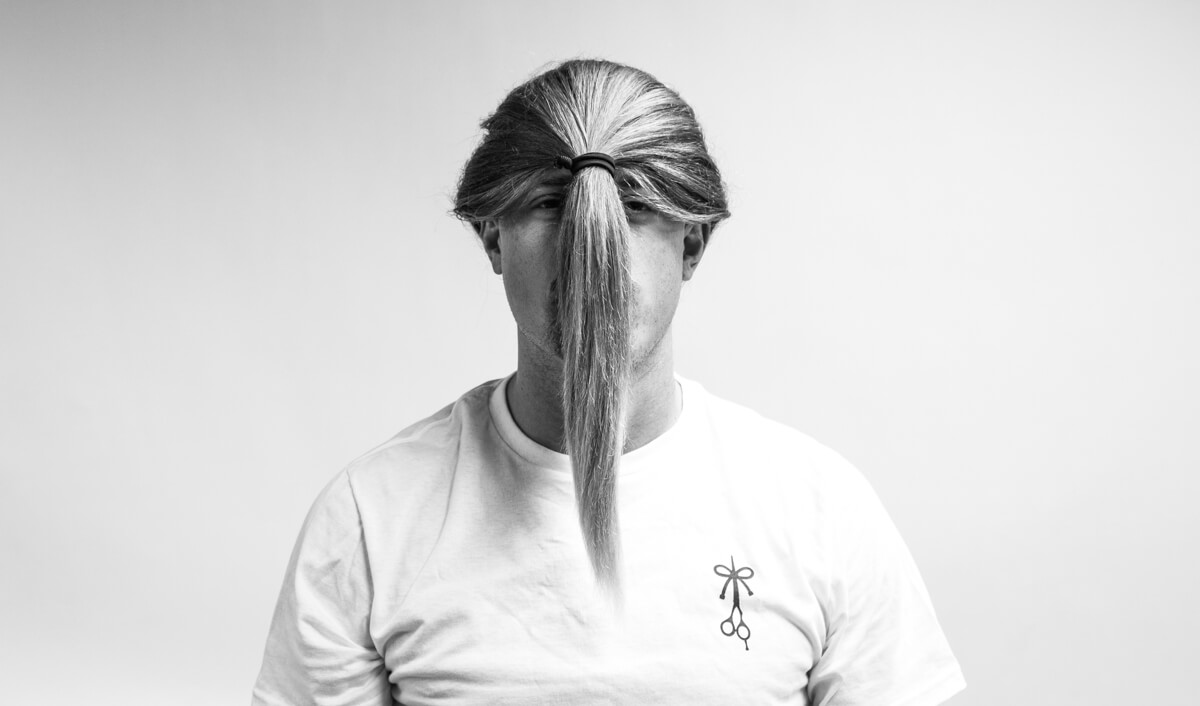 ---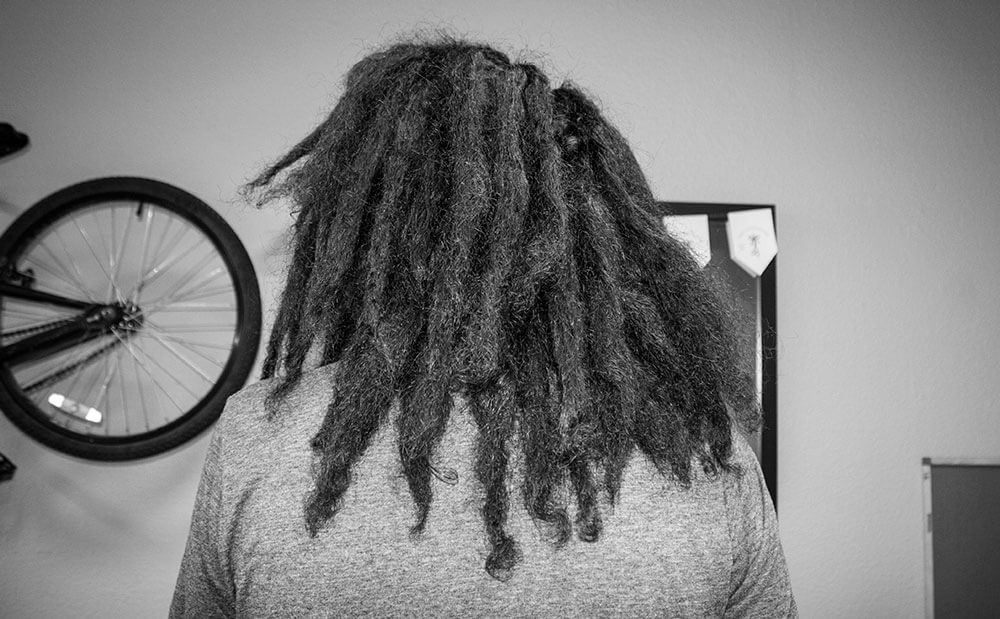 ---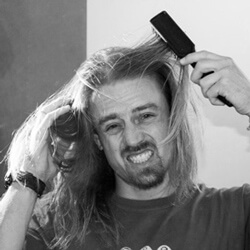 ---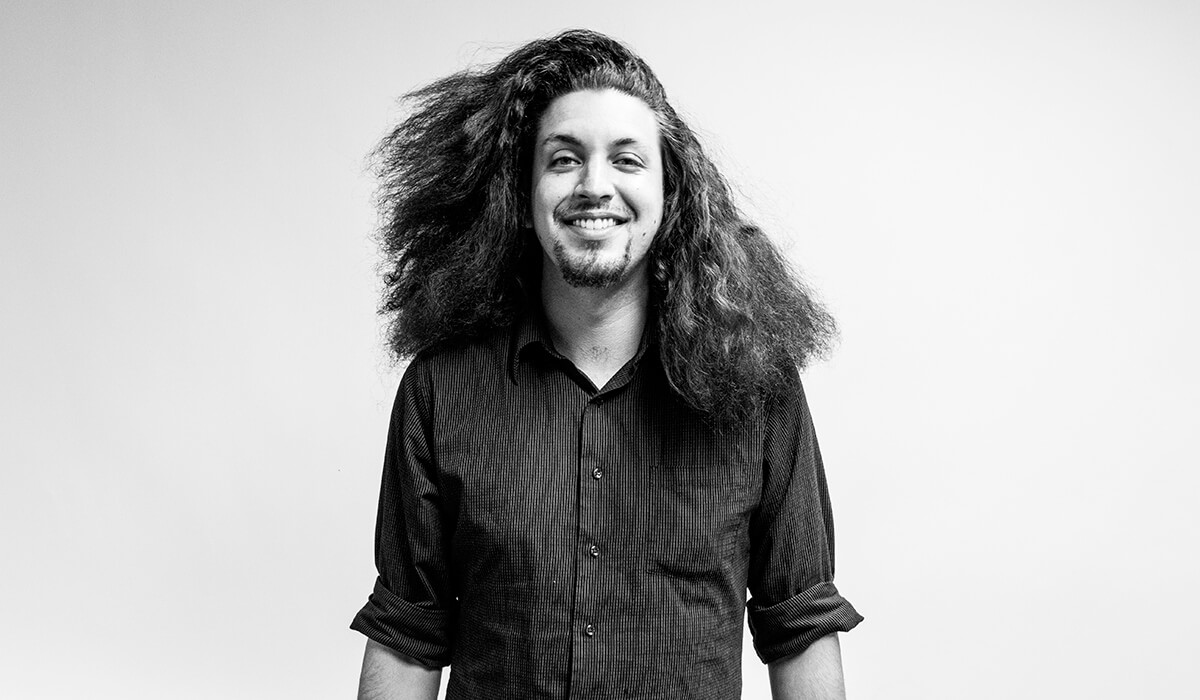 ---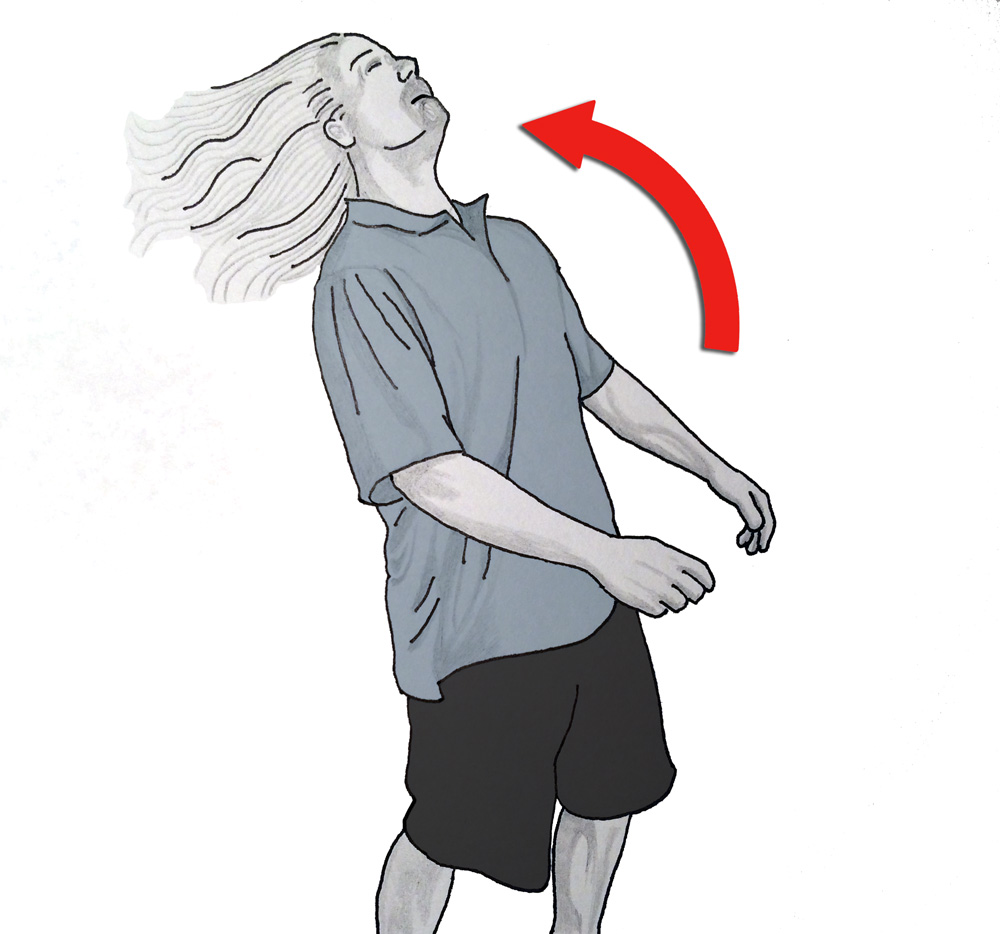 ---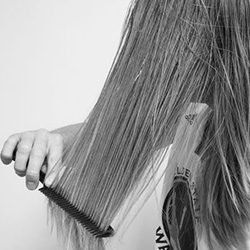 ---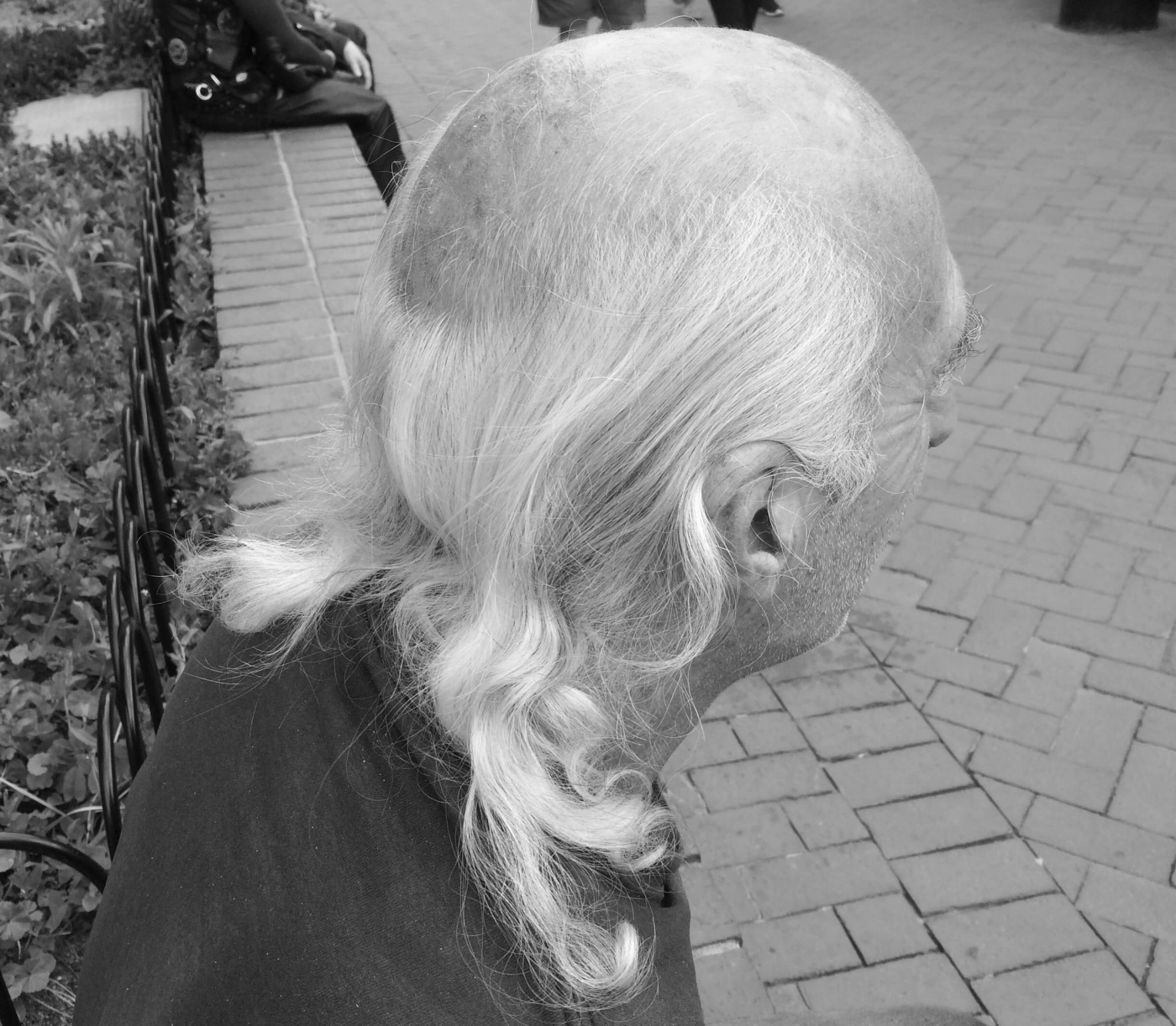 ---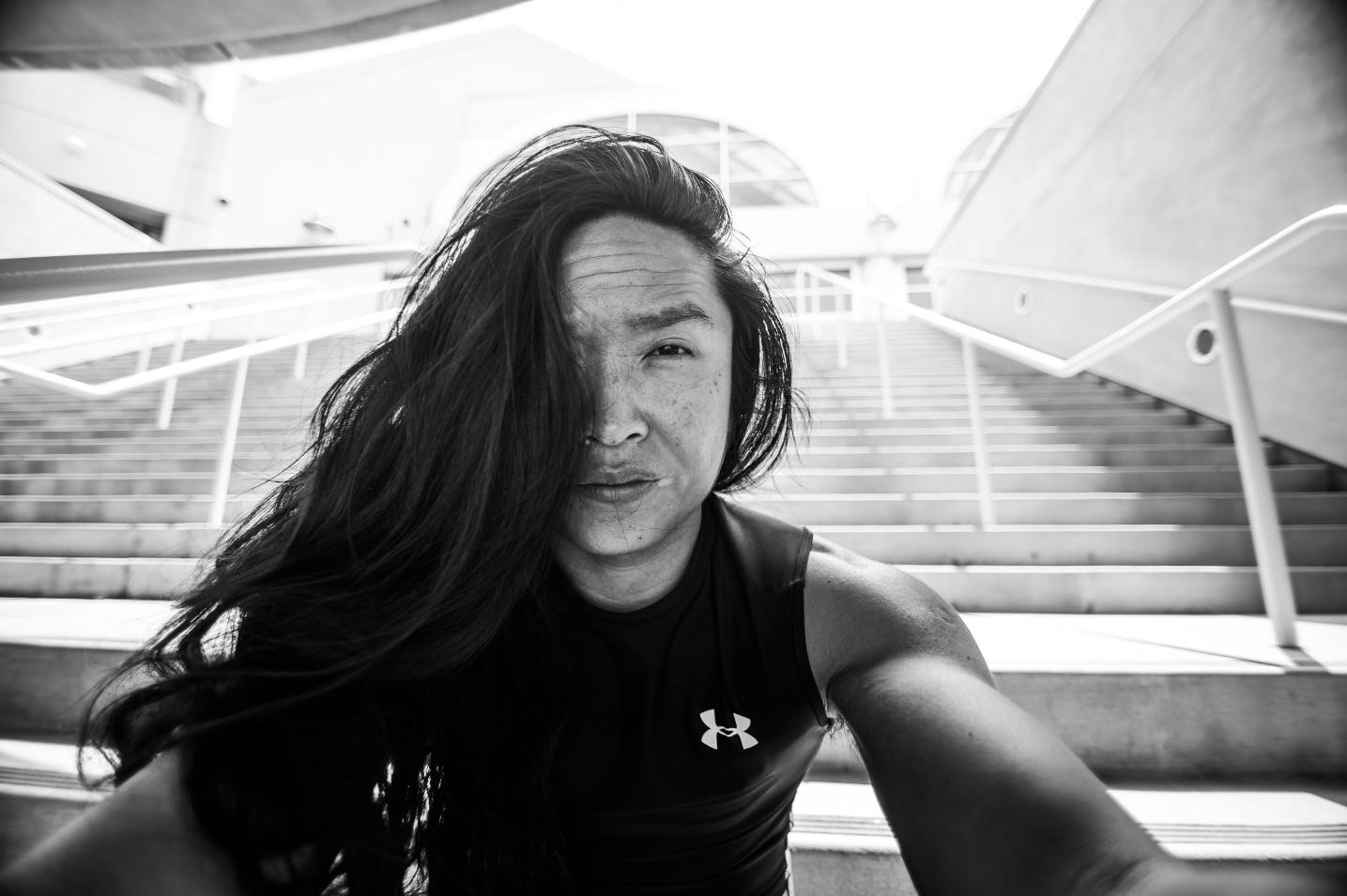 ---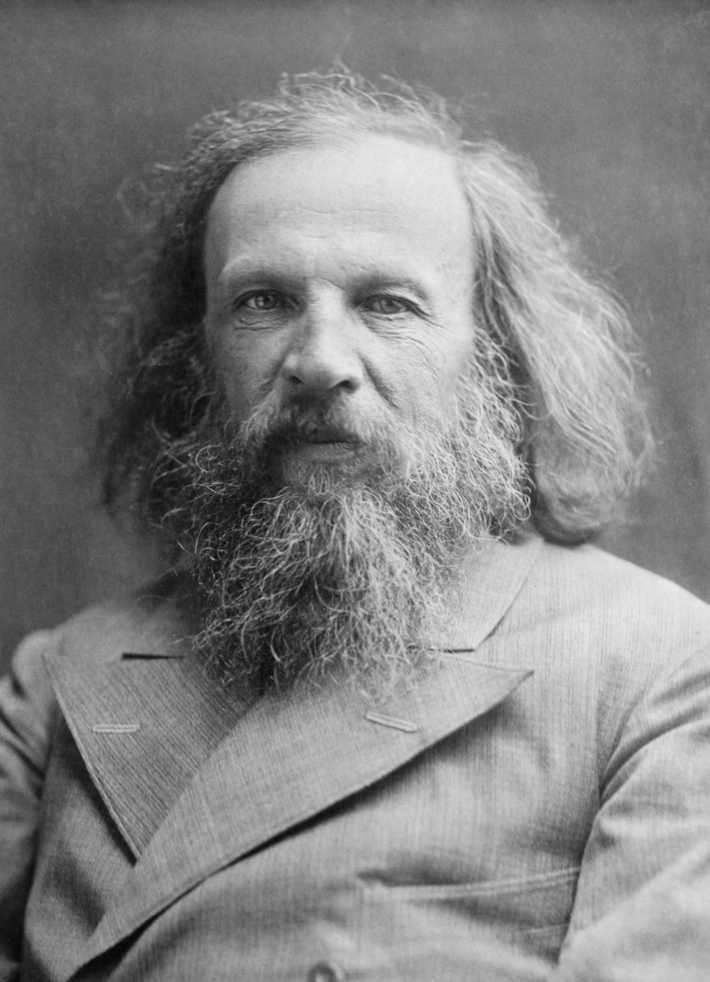 ---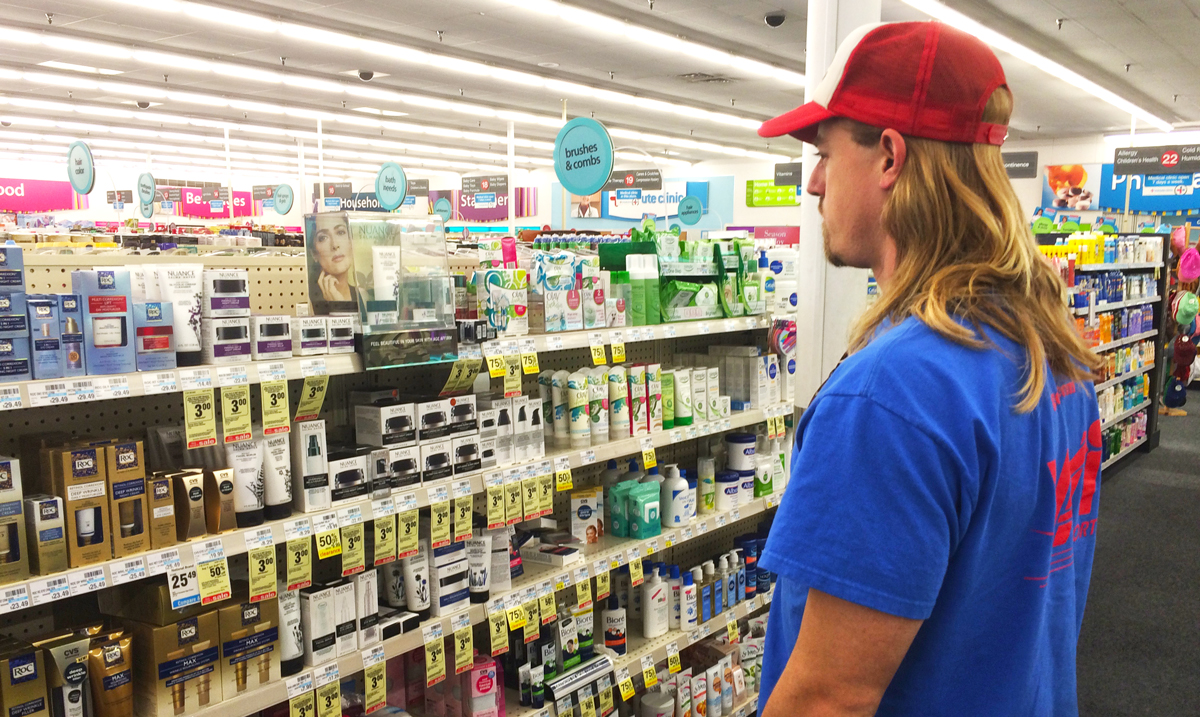 ---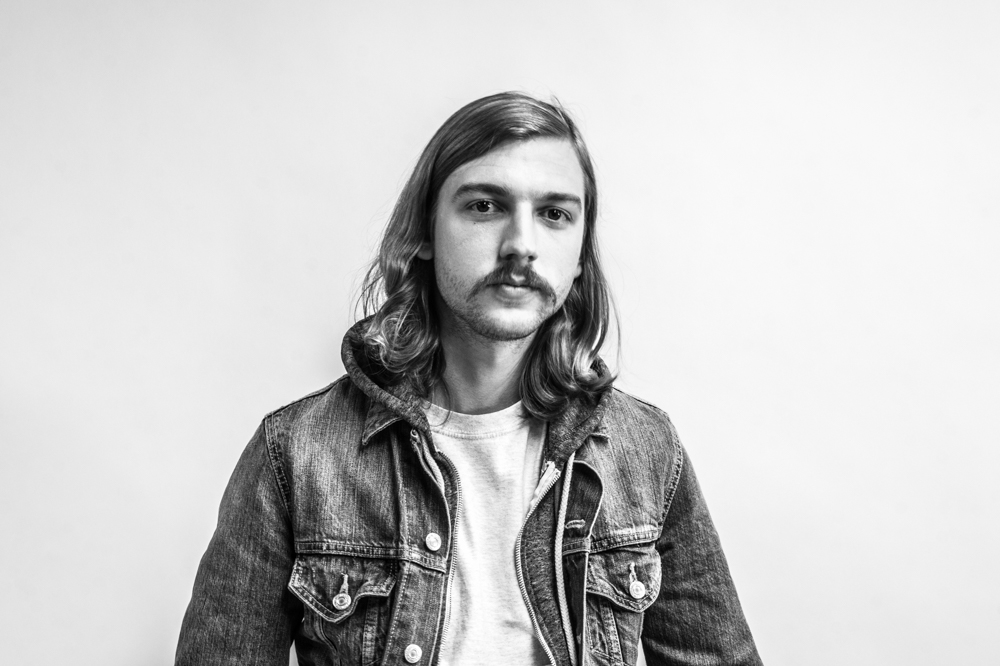 ---
---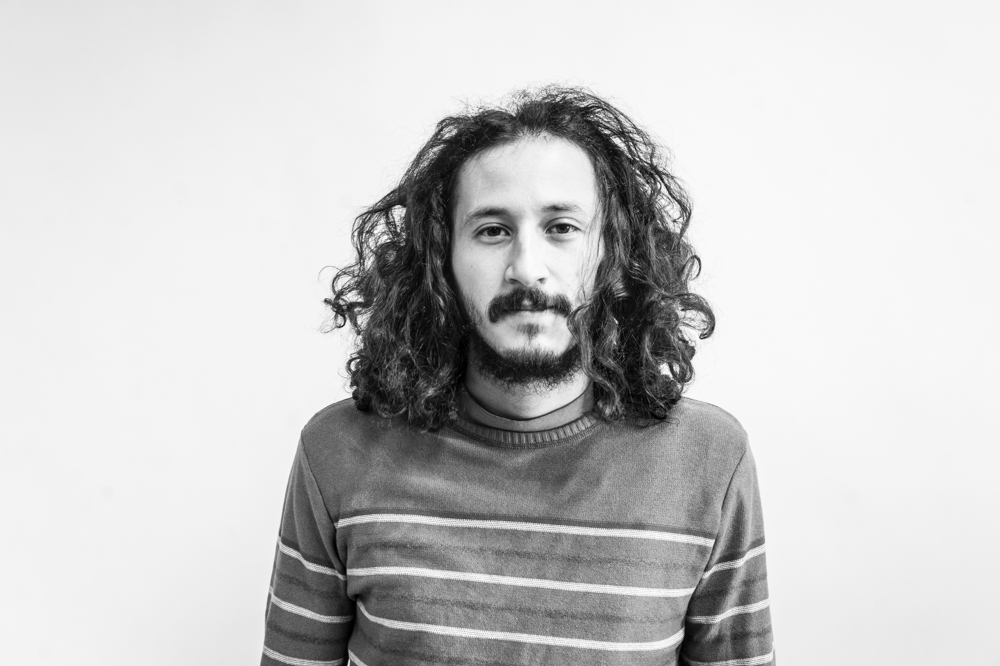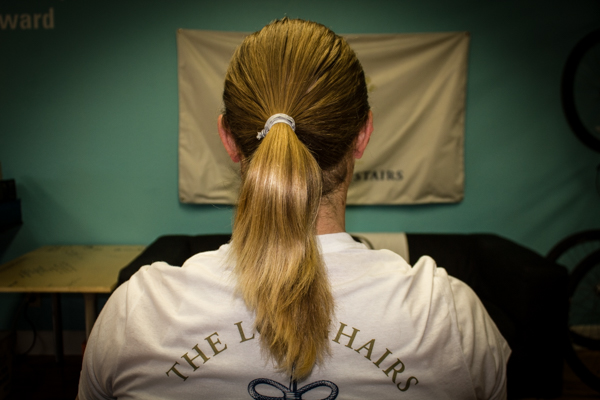 ---