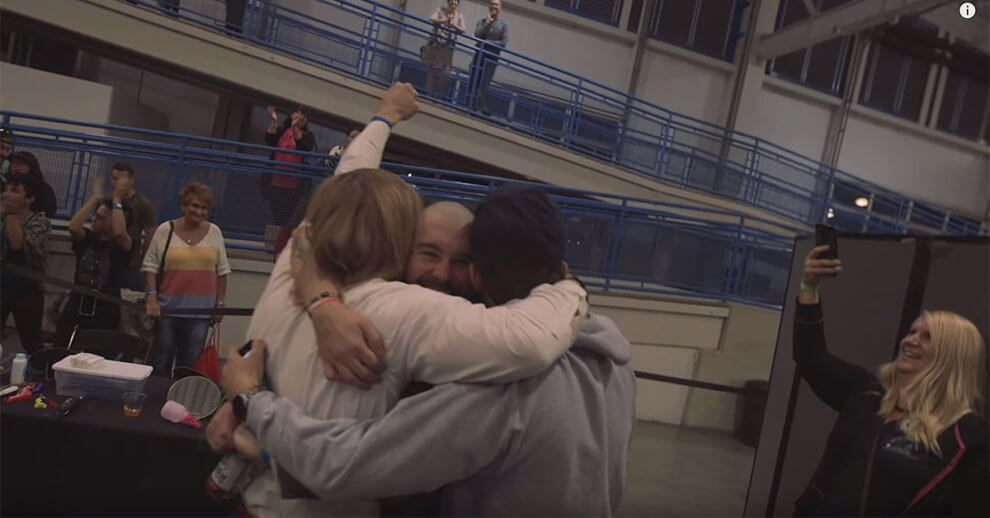 Let It Ride Ep. 66: Reminiscing on The Cut of All Cuts
Closing the Book on The Great Cut
It has dominated our lives and our content streams for the better part of the last year, and for good reason, but for the love of all that is blessed we must call it a wrap (for now).
Nonetheless, it was so incredible...we had to give it one last proper send off on the podcast with the Core Four.
To warm things up in this final final we screen The Great Cut video together with our microphones, where you can hear our commentary as we watch. This was a real treat.
Then we dive into some of the many stories from The Great Cut, the people who came through, the shit that went down, and just reflect on the remarkable experience it was.
Stories you'll hear about:
The lady who booked a flight from Texas the night before.
El Chuckarino saving The Great Cut.
The people who decided to give a little extra.
The kids who gave us their birthday money.
Nate Browne serving up a retaliatory throat chop to Dan Ott after four years of biding his time.
This is a very special episode, where we get to the heart & soul and give it a full proper send.
Listen to the CORE FOUR as we reminisce and reflect on The Great Cut in Episode 66 of Let It Ride.
Help Us Thank Our Sponsors!
This episode of Let It Ride is
brought to you by our sponsors for The Great Cut
. They really came through for us and helped make the whole thing epic.
We kindly beseech you to take a moment and visit our sponsor page.
Your team just won it all! What are you gonna do next??
Whether or not you donated or attended, you can still be part of our record-breaking charity effort with a championship package commemorating The Longhairs' run to the world record title.
Don't miss your chance to be part of history and celebrate The Great Cut!
Shop Championship Packages