Celebrating Black History Month
From an eloquently written
introduction to Black History Month
on biography.com,
"February marks Black History Month, a tribute to African-American men and women who have made significant contributions to America and the rest of the world in the fields of science, politics, law, sports, the arts, entertainment, and many other fields.

While Black History Month is synonymous with prominent figures such as Martin Luther King Jr., Harriet Tubman, Rosa Parks, Muhammad Ali, Jackie Robinson, Langston Hughes, Maya Angelou, and President Barack Obama, there are countless other African-Americans who've made a profound impact in history: self-made millionaire Madam C.J. Walker, world-renowned sculptor Edmonia Lewis, carbon filament light bulb inventor Lewis Howard Latimer, open-heart surgeon Daniel Hale Williams, science-fiction writer Octavia E. Butler, and the "Father of Black History" Carter G. Woodson…among many others."

In celebration of Black History Month, we've compiled a list of some of the most influential and inspirational black men with long hair in history. From leaders and activists to athletes and artists, these longhairs exemplify the spirit of what it means to be a man with long hair. Here we honor and celebrate these men, and all people of color.
Toussaint Louverture – Liberté, Égalité, Fraternité—for All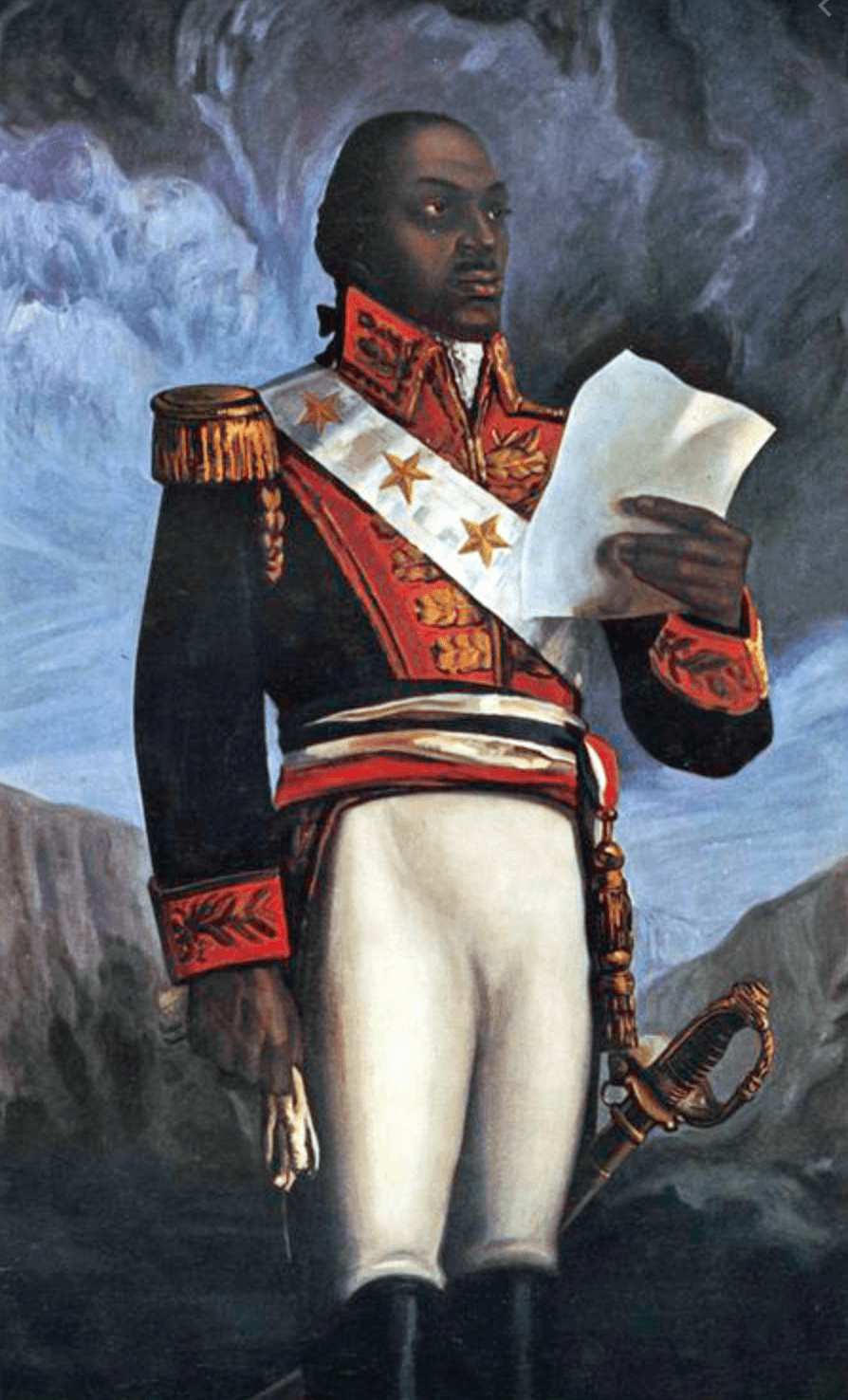 The longhaired Toussaint Louverture was a freedom fighting revolutionary, dedicated to the cause of extending the core ideals and rights of the French Revolution to the enslaved men of the French colony of Haiti. United under the cry "Liberte ou la mort," the Haitian people fought valiantly against the tyranny of slavery and broke their chains.
Despite the odds, L'ouverture led his people to victory over one of the most powerful empires the world had ever seen, and laid the foundation for a republic of the Haitian people, free of slavery.
His actions would go on to inspire revolts against slavery across the globe. In most depictions of Louverture, he rocks his elegant locks tied with a blue ribbon.
Bob Marley – Stirrin' It Up
Bob Marley was indisputably one of the most famous, iconic, and talented artists of the 70s and 80s. This Jamaican legend dropped Earth-shaking hits such as One Love, No Woman, No Cry, Redemption Song, and dozens of other songs that will forever go down in histories as staples of modern music.
However, Marley's music was not his only contribution to the world. Marley espoused in both his songs and personal life staunch commitment to the liberation of Africans around the world, contributing to the cause known as "Pan-Africanism." Additionally his famous dreadlocks which he wore so well were rooted in his commitment to his religion: Rastafari.
Without a doubt, Bob Marley's influence on the world, both in music and in society, will stay with us for ages to come.
Jean-Michel Basquiat – Artist & Activist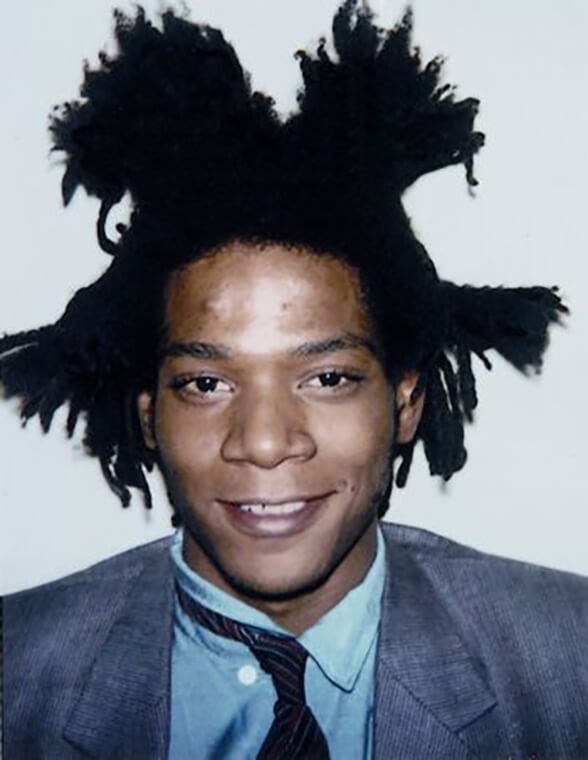 Jean-Michel Basquiat's part in the street art movements of the late 1970s and 80s cannot be overemphasized. His unique style and influence on art of the following decades have enjoyed resurgent popularity, and one would be hard pressed to think of any other artist quite like Basquiat.
His art featured many commentaries on social ills and has been showcased and exhibited in dozens of museums around the world, including countries as far away as Britain, France, and Germany.
Despite his tragically short life, the impact Basquiat had on art is nothing short of legendary. And, nothing against The Weekend, but Basquiat had his hairdo way before.
Frederick Douglass – Abolitionist Hero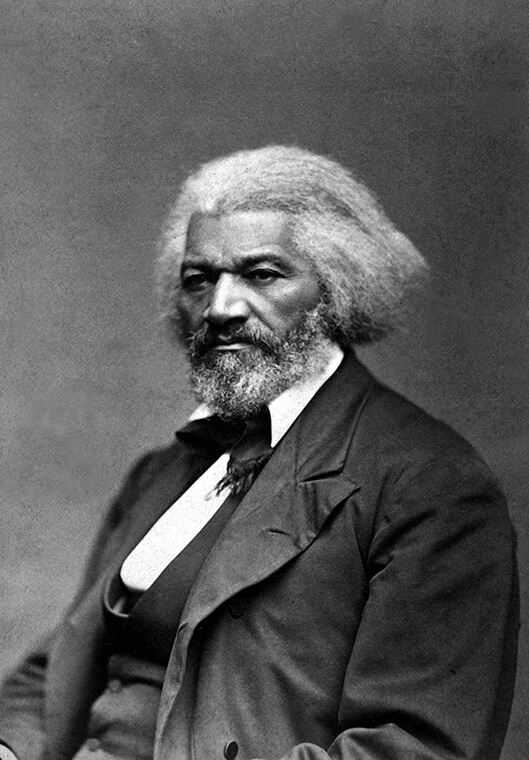 A paragon amongst Americans, Frederick Douglass's "Narrative of the Life of Frederick Douglass" remains one of the most taught and widely read pieces of literature in our nation's history, highlighting the brutality of slavery and keeping us in constant remembrance and observance of our country's dark past.
Despite being forbidden to read and write as a slave, Frederick Douglass would go on to become one of the great orators of American history, passionately retelling the brutalities of his early life and arguing for the emancipation and an immediate end to slavery.
Prince – Challenging The Norms
Prince's death in 2016 produced an emotional outpouring of millions who had been touched, inspired, and awed by the musical legend. Bops such as "When Doves Cry" and "Little Red Corvette" can still be heard today and have had a lasting influence on musical culture.
In addition to his influential discography, Prince's music and image oftentimes challenged expectations of masculinity, rocking all kinds of sick do's from afros to blow-outs in his proud expression of freedom from notions of gender conformity.
His presentation allowed a lot of people, men and non-men alike, to feel comfortable in their own skin and being their real selves.
Jimi Hendrix – Guitar Riffs for Days
Indisputably, Jimi Hendrix is one of the most renowned and influential musicians of the 20th century, and has laid down some of the sickest music of all time.
Armed with a wild mane, an iconic Stratocaster, and a funky 'do, Hendrix's talent remains unmatched by any guitarist to come after him. The unique style and feel of his music, influenced by the turbulent times of the 60s took songs like All Along The Watchtower and Wild Thing and made them staples of American music.
Larry Fitzgerald- Football Great, Community Activist & Long Hair Enthusiast

A standout wide receiver in the NFL, Larry Fitzgerald ranks among the top players at his position in professional football. He's been selected to the Pro Bowl eleven times, ranks third all-time in receptions, third in all-time receiving yards and eighth in receiving touchdowns.
It's his activities outside of football, however, that have landed him on our list. He's established multiple charitable foundations, including the "Larry Fitzgerald First Down Fund" and the "Carol Fitzgerald Memorial Fund," while supporting many others and also receiving countless awards for his off-the-field contributions. He's taken charitable mission trips to Africa, India, Thailand and the Philippines, he's made USO tours to visit soldiers overseas and raised financial support for injured members of the U.S. military.
All this and he is all about that long hair. Having grown it out in honor of his mother, he takes immaculate care of his locks, maintaining a personal salon in his home supporting his strict hair-care regimen. Larry: you are the man.
Snoop Dogg – Musician, Entrepreneur, OG Longhair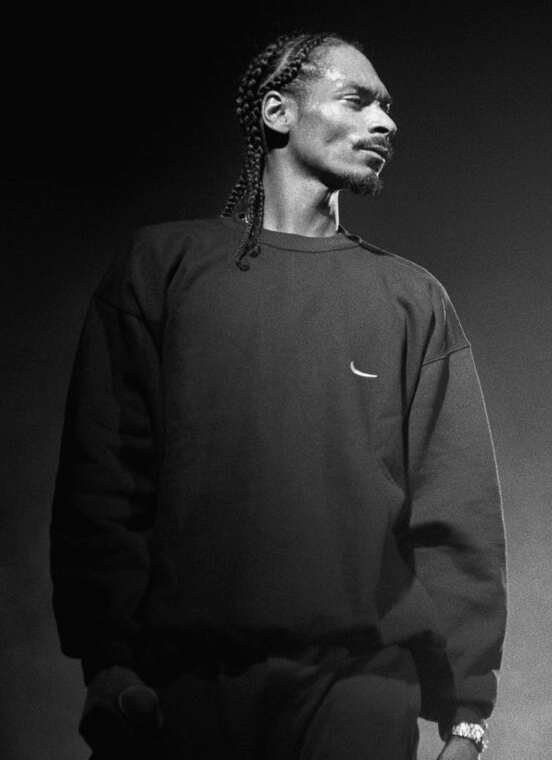 Last but not least, we are proud to honor the one and only Snoop D – O – double G. Dropping it like it was hot, his debut album, Doggystyle, sold more than 800 thousand copies in the first week of its release, and that was only the beginning. Snoop would keep firing off hits like Gin and Juice, Murder Was The Case, and dozens of others seemingly effortlessly.
However, musical prowess is not the only thing we'd like to highlight. Snoop is a jack of all trades, having gotten involved in activism against gun violence, voicing his opinions on politics, and undertaking entrepreneurial ventures in the world of cannabis.
Some of his ventures include the Snoop Youth Football League, the Save a Life Foundation, Merry Jane, Priority Records, and Snoopify, while actively supporting many other charities. A father of gangster rap and a legend in his own time, keep doin yo thang dawg.
We Listed Some, But Honor All
While this post is our swing at highlighting the contributions and accomplishments of black men with long hair, this Black History Month we honor all men and women of color. Read a little more about Black History Month right over here.
We are proud to foster a diverse and inclusive community. No matter who you are, where you're from, the color or your skin or even the length of your hair, we respect, appreciate and are grateful for every member, representative, supporter and advocate of The Longhairs.
Because long hair…long hair lives in the heart.
---
Who did we miss? Let us know who else should be on this list in the comments.