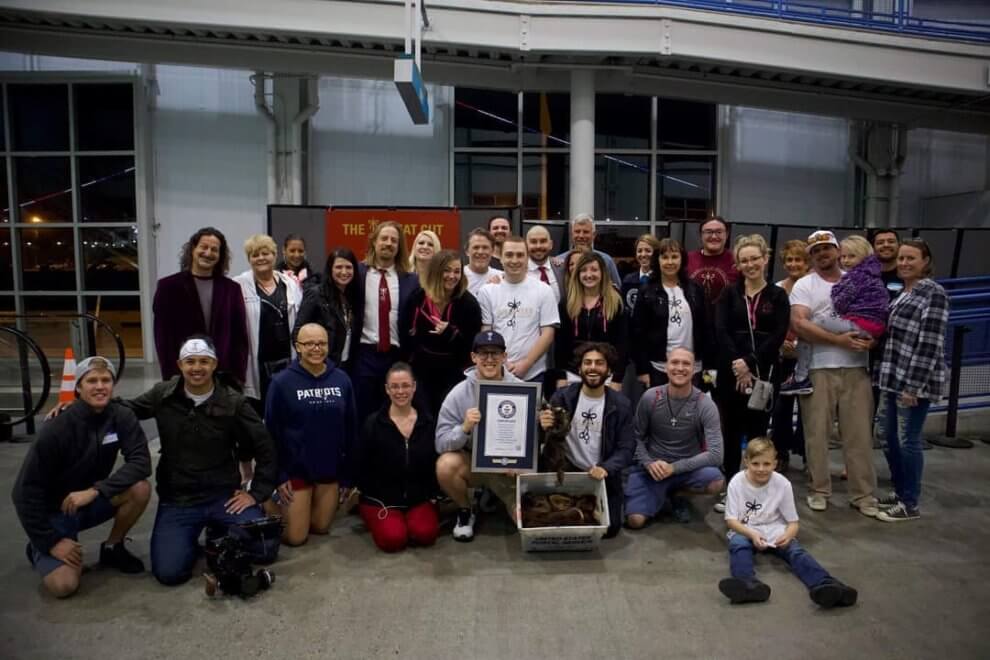 On Sunday, March 17, shortly after 1:00 AM Pacific Time, Guinness World Records Adjudicator Brittany Dunn announced The Great Cut had successfully donated 339 pounds of hair to Children With Hair Loss, breaking the world record for the most hair donated to charity in 24 hours.
The effort, teamwork and leadership was remarkable. The energy was undeniable. Everyone stepped up. Everyone gave an extra ounce. One spectator even claimed there was a single, solitary tear welling in Ms. Dunn's eye.
We are deeply and forever grateful in our hearts for what happened on March 16 and for every single person and organization that helped make The Great Cut an overwhelming success, even beyond our imagination.
Get the full recap, watch The Great Cut video and shop our commemorative championship packages below!
Your team just won it all! What are you gonna do next??
Whether or not you donated or attended, you can still be part of our record-breaking charity effort with a championship package commemorating The Longhairs' run to the world record title.
Don't miss your chance to be part of history and celebrate The Great Cut!
Shop Championship Packages