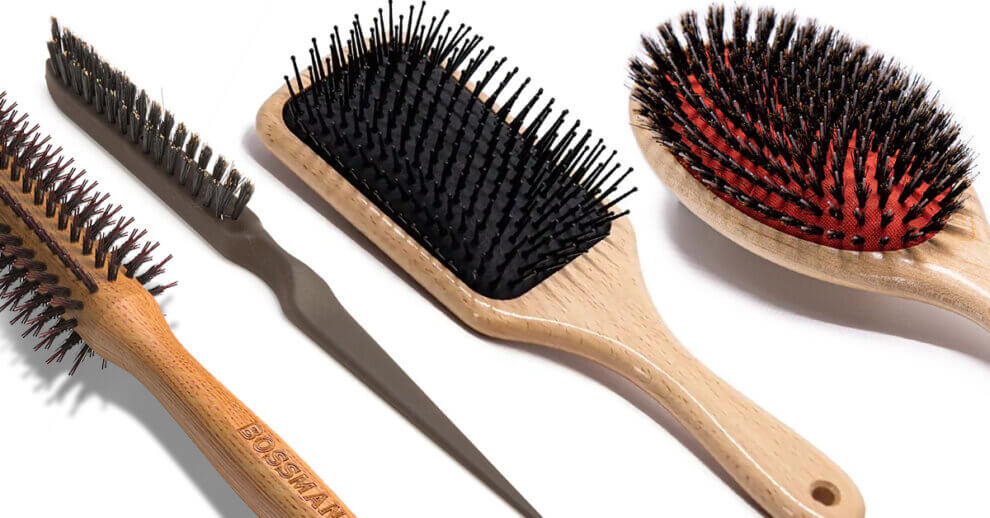 Brush Up: A Quick Guide to Hair Brushes
I Just Need a Hair Brush, Man
What the frick is a thermal brush? What's the difference between a wet brush and a round brush? Is a boar brush made of real boars?? If you're like us, you had questions about hair brushes when your hair finally grew long enough to need one. To make things easier for you than it was for us, we've compiled this thorough, rapid-fire guide to hair brushes for men. So brush up, man!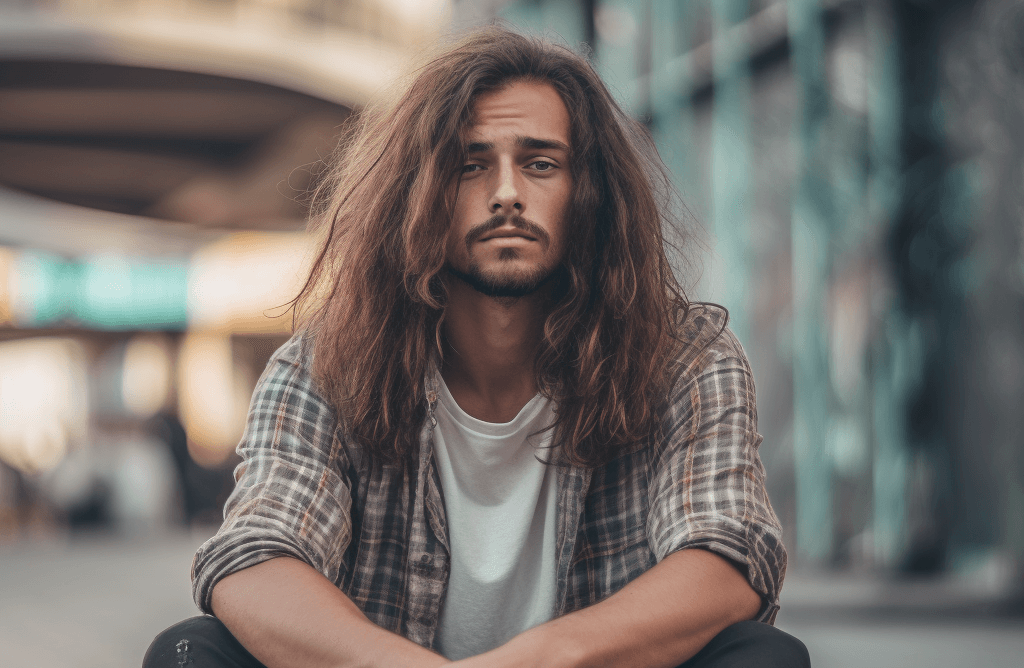 There are more types of hair brushes then you can shake a stick at, here are a bunch of them.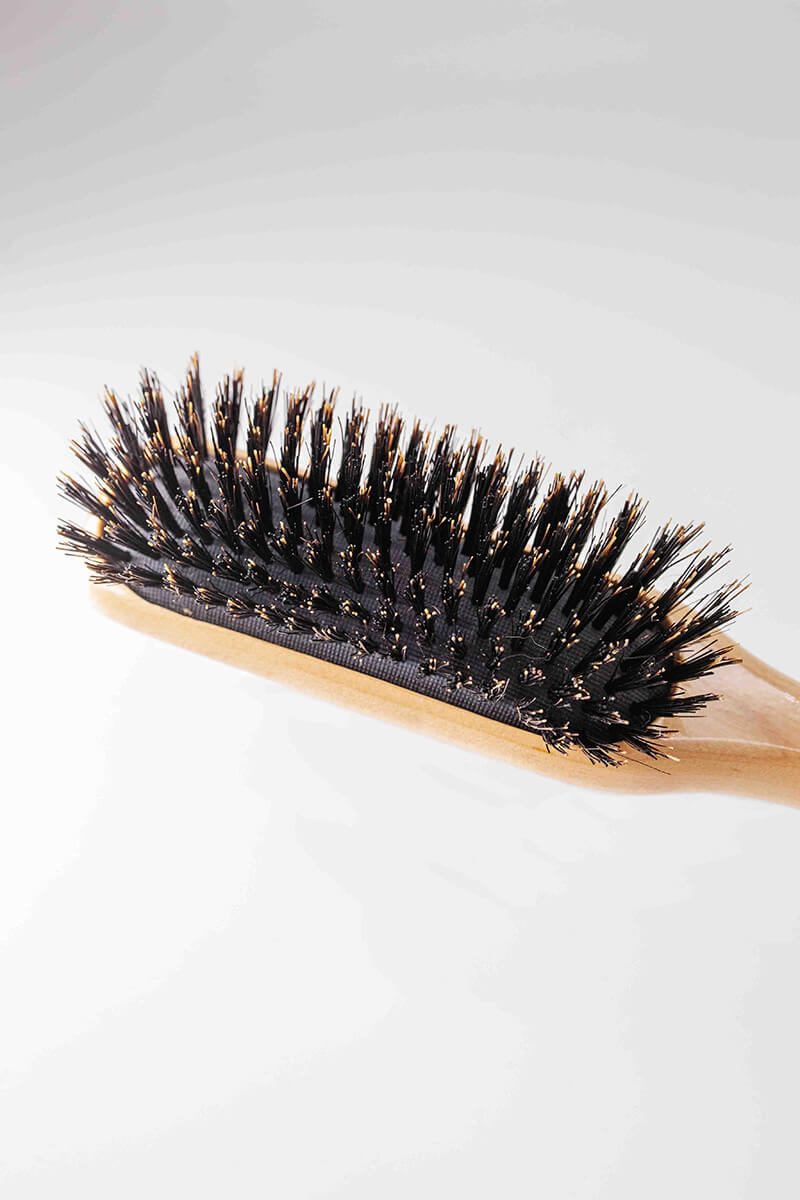 Boar bristle brushes feature actual boar bristles. These brushes are intended to spread your natural oils and
polish your hair
. An additional benefit of the boar brush is it will remove dead hair without causing breakage. We have a good one when you're ready to go
hog wild.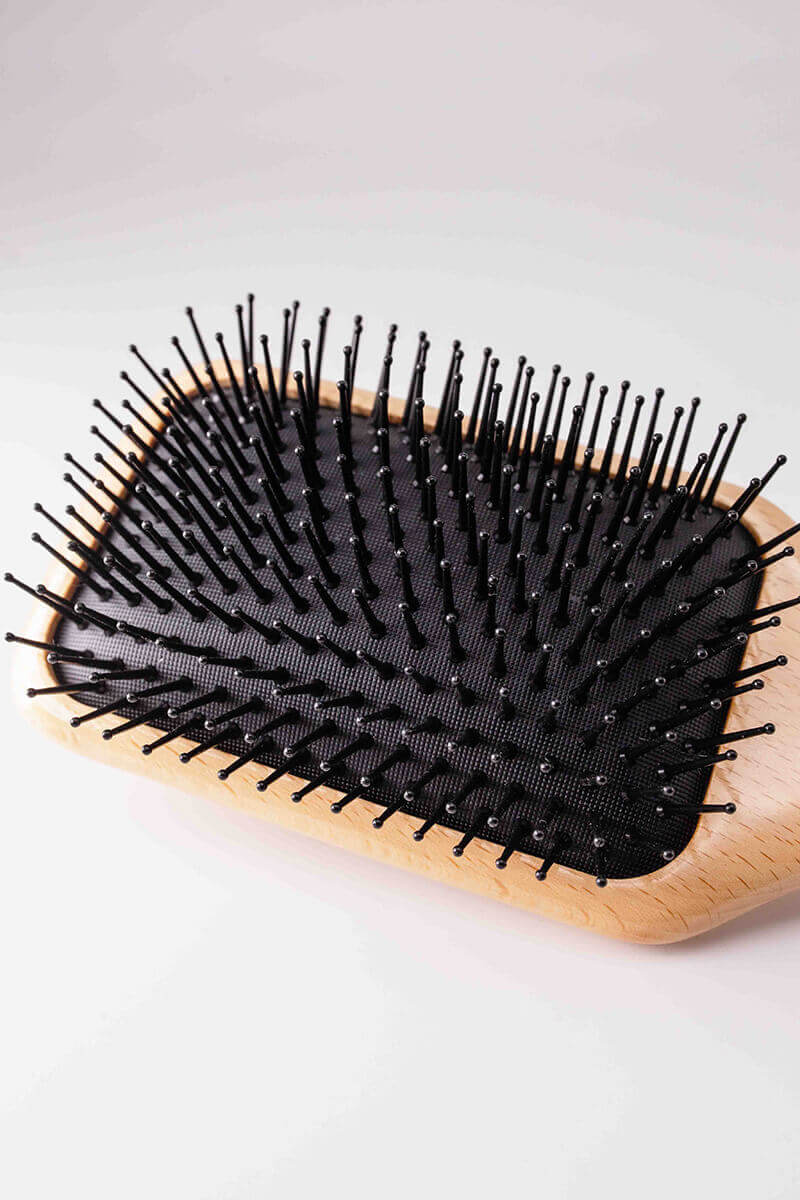 Nylon spoke hair brushes feature synthetic pegs that are designed to penetrate through your hair and stimulate the scalp while breaking up residual oil and dirt that accumulates. Nylon spokes often have ball tips to really massage the scalp. Excellent for detangling and for thick hair.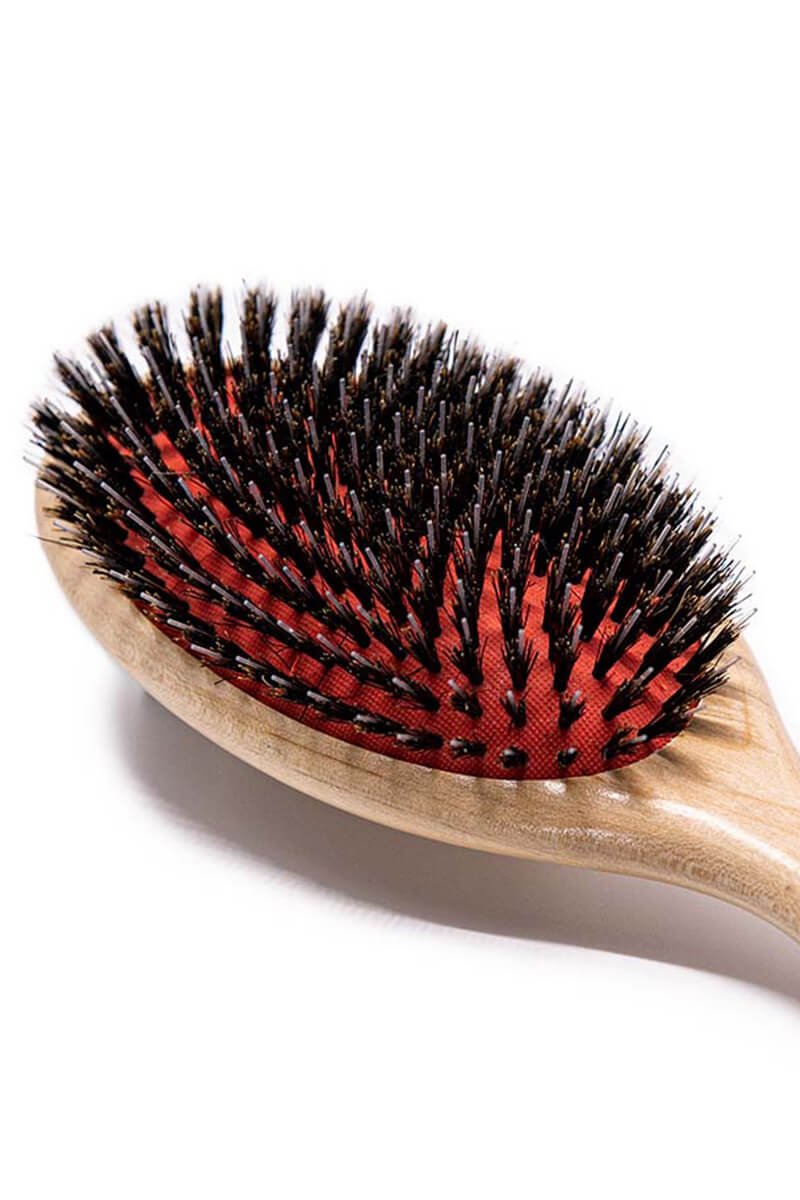 Mixed Boar Bristle & Nylon Spoke Brush
Offering the best of both bristles, a mixed boar bristle & nylon brush delivers deep penetration and detangling with smoothing and polishing. Over here
we dive considerably deeper
into the differences between a
boar bristle and nylon spoke brush
.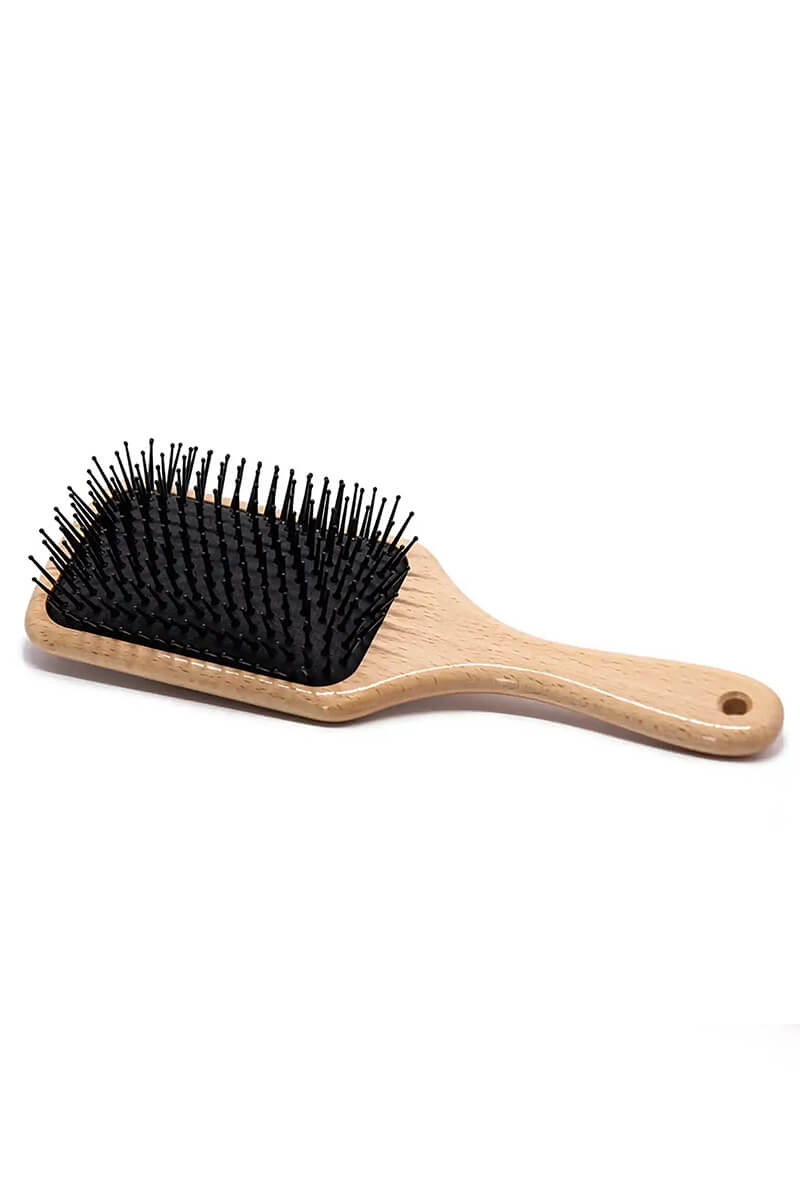 Referring to the brush's shape and handle type, a paddle brush typically features a wide body with bristles set in a
padded air cushion.
The air cushion compresses during use to allow the bristles to conform to the shape of your head.
We're pretty fond of ours.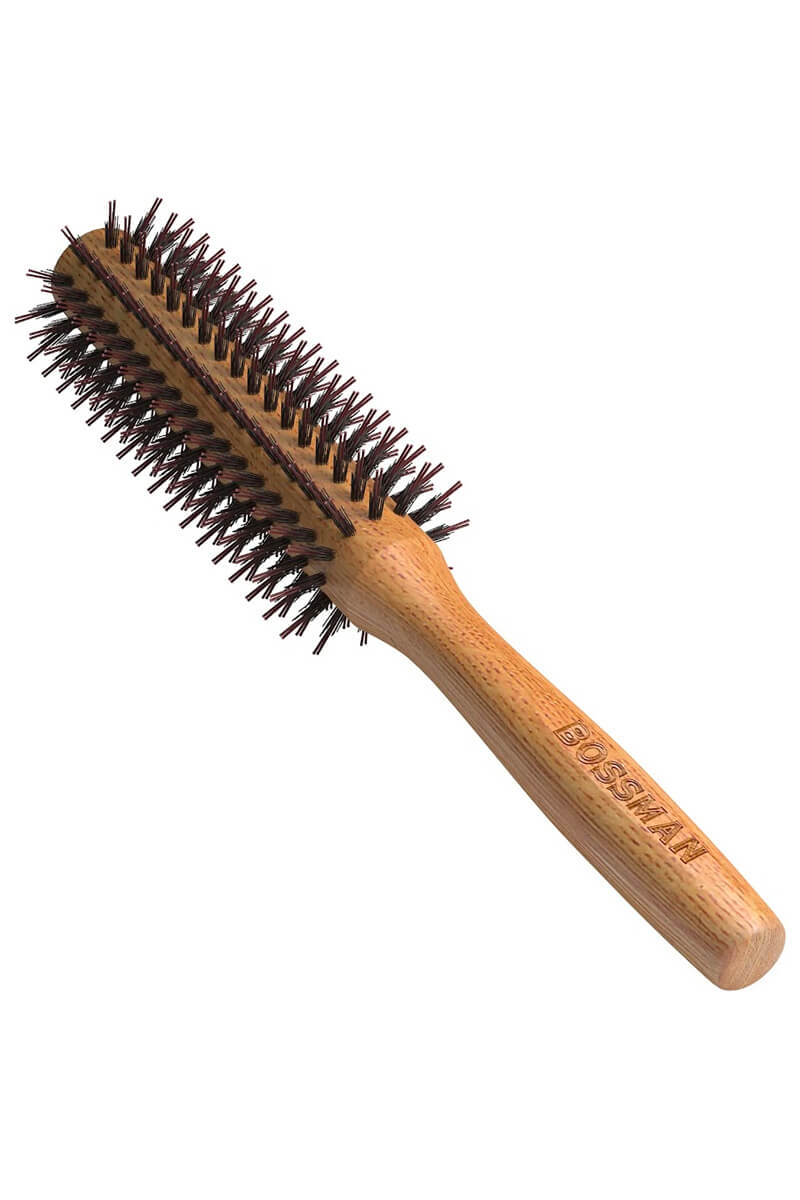 Round hair brushes are designed for use while blow drying. They feature a cylindrical body with bristles all the way around. Smaller cylinders are for enhancing curls, while wider ones are for straightening.
As you may have guessed, vented brushes come with slots cut out for optimal air flow from a blow dryer. These vents let air through while allowing excess moisture to escape.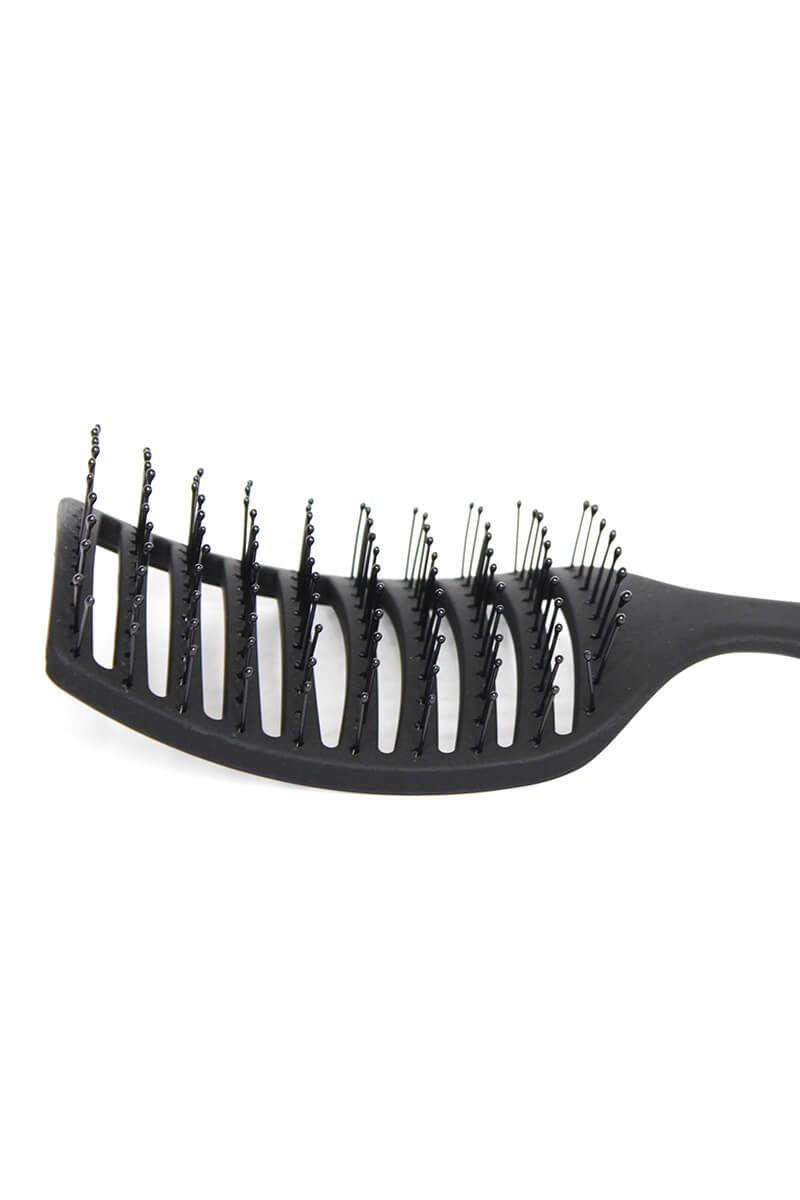 Call it the utility knife of hair brushes, the curved form comes with a concave face to help contour to your noggin. This brush aims to spread natural oils, massage the scalp, and aid during blow drying.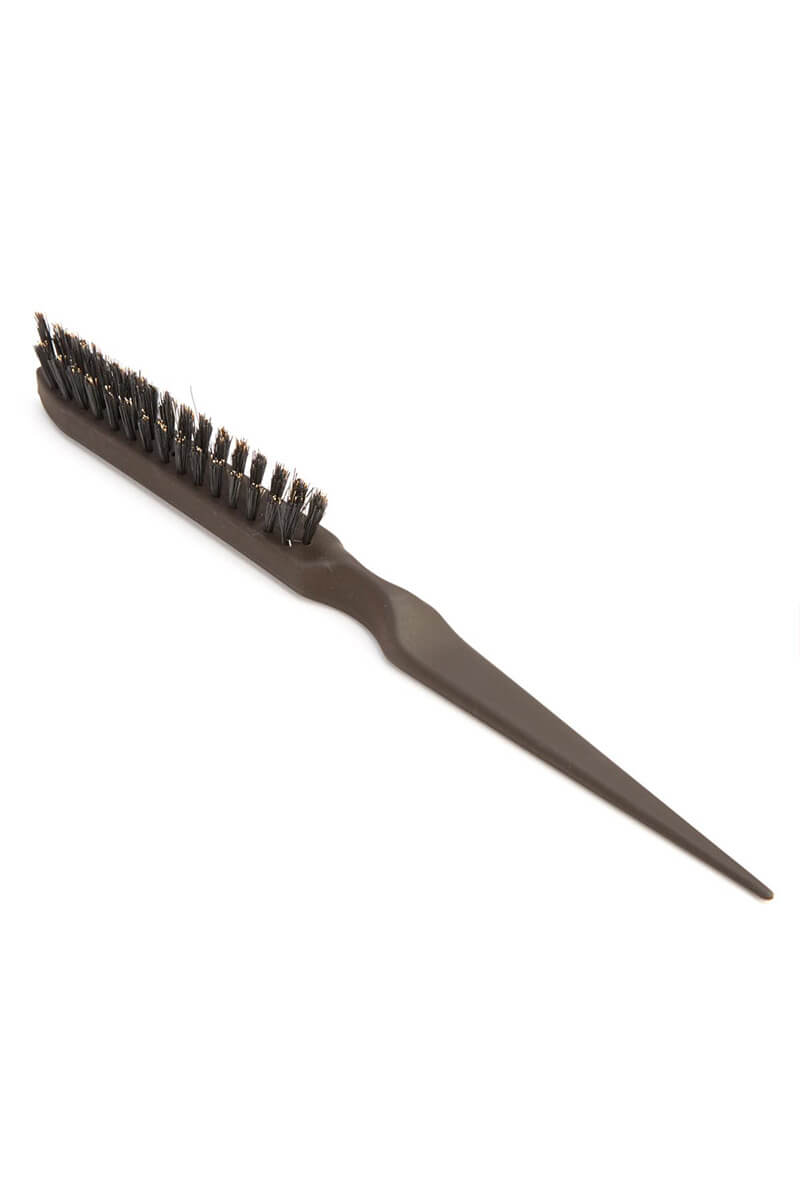 This stiletto looking little guy is perfecting for stimulating your hair to add volume. Typically used for styling purposes.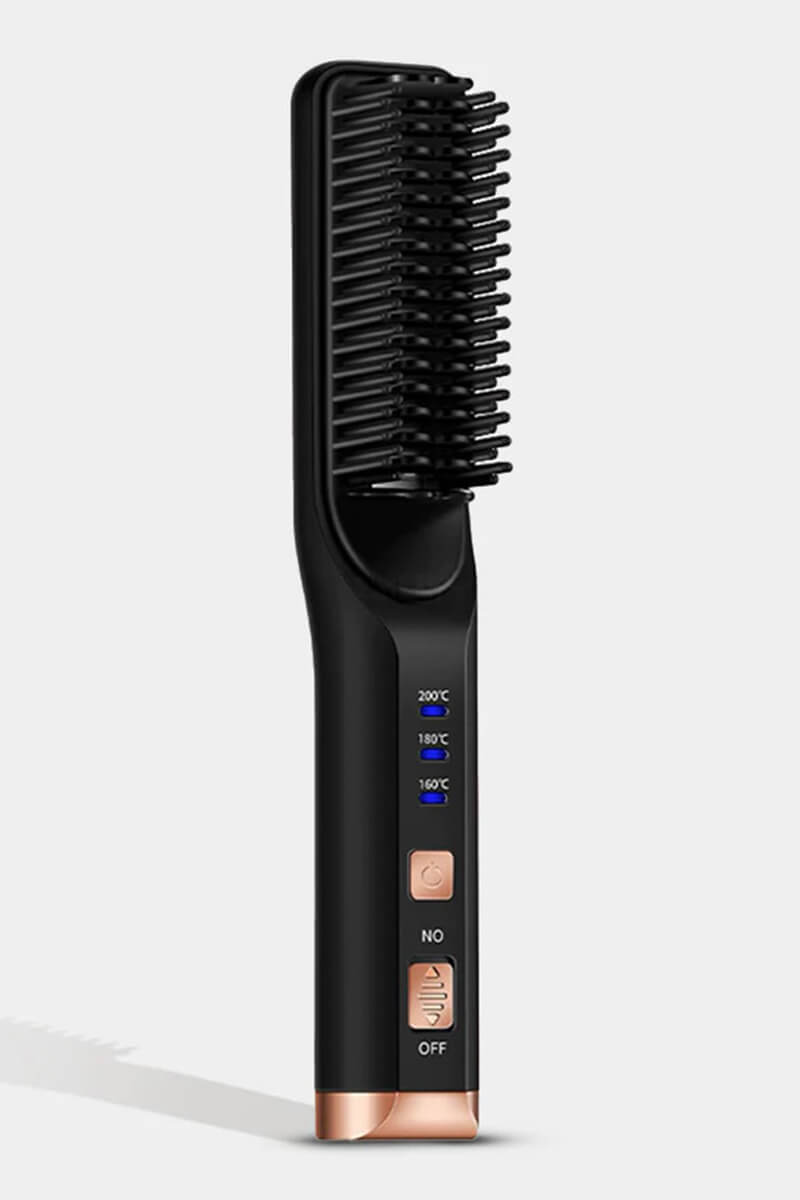 A hair straightening brush is a combination of hair iron and brush that heats up and detangles while also leaving a frizz-less shine.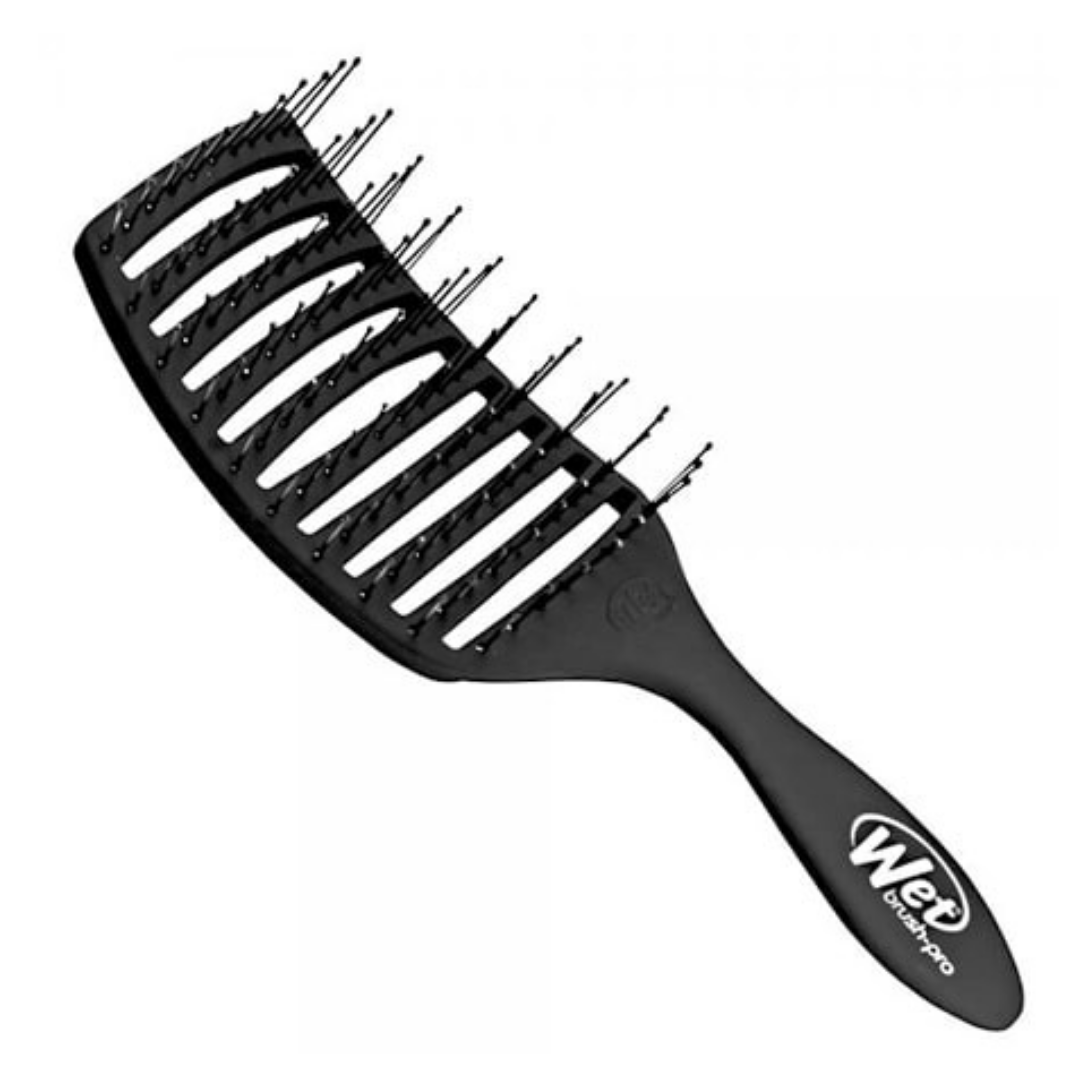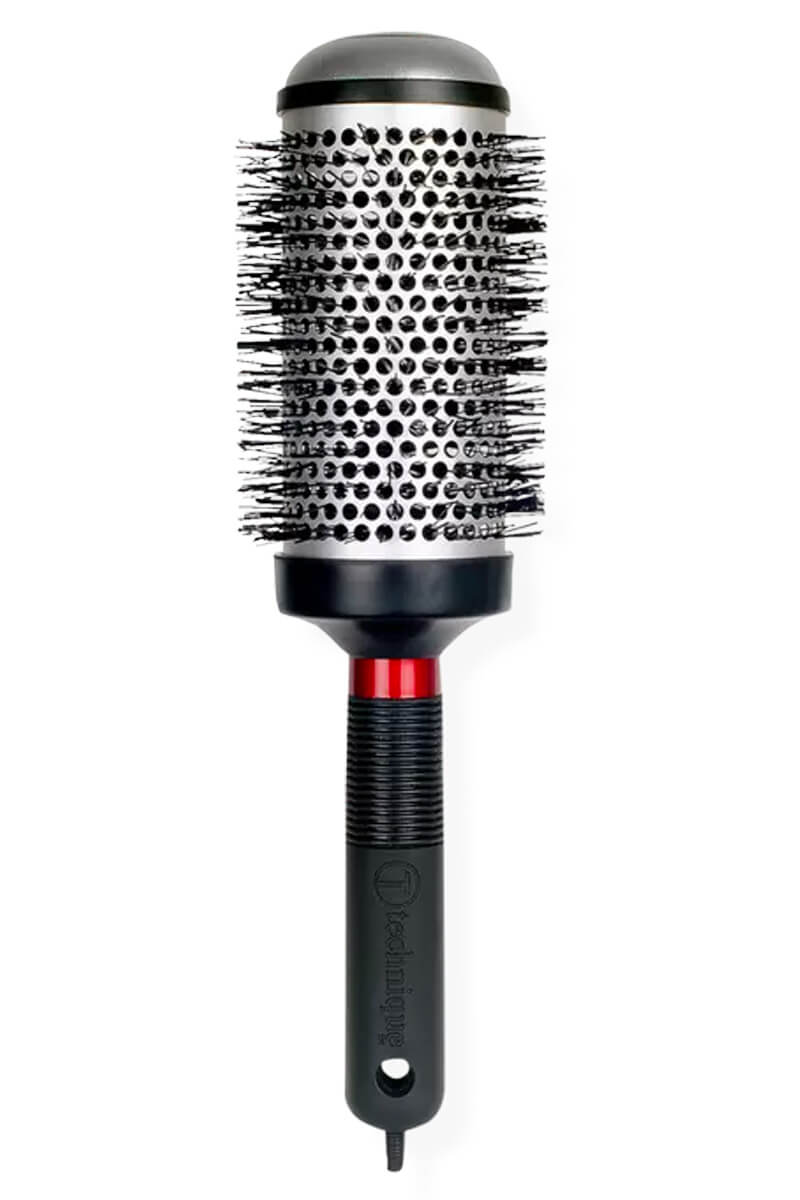 Similar in appearance to the round brush, these brushes are built with heat conductive materials that substantially reduce blow drying time.
The Right Brush For Your Hair Type
As we mentioned before, with all these brush types it can be tricky to figure out which brush is the one. Certainly the average bro doesn't need a full arsenal of hair brushes for men. We need the tools that are going to get us looking good and out the door.
The best advice we can give is to start with the basics. If you're new to brushing you may not need a more specialized device like an electric hair straightener or a teaser. Think of the fundamentals; you need to detangle your hair and you want it to look shiny and healthy.
For those critical tasks we offer two of the most effective brush types. Our nylon spoke paddle brush, The Continental, massages the scalp while detangling your precious locks. For that shiny, illustriously healthy look we offer The Mane Hog. With this bad hombre you'll polish your mane while spreading your natural oils.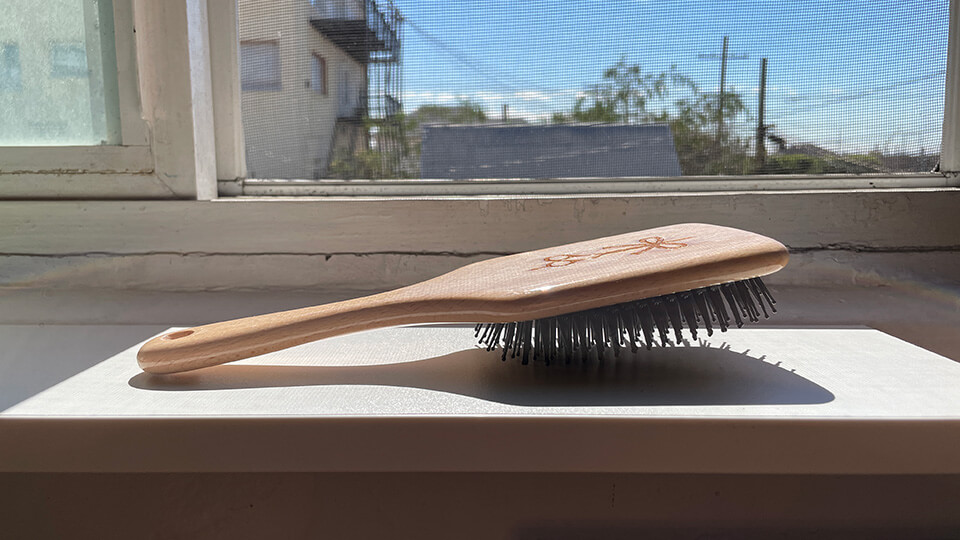 The Rapid-Fire Guide to Hair Brushes for Men
You know a lot more about hair brushes for men than you used to, big dog. And while you don't need to be a hair expert, there are a few things every guy with long hair needs to know.
Get the fundamentals from the boys here at The Longhairs with Quick Tips: a collection of basic hair knowledge for regular guys, like brushing, washing, growing, caring and more. Subscribe for Quick Tips below, then go forth and maintain that mane!
You don't need to be a hair expert, but there are a few things every guy with long hair needs to know. Get the fundamentals from the guys with flow.
Any hair brushes for men or brushing tips we missed? That'd be hard to believe, but leave them in the comments!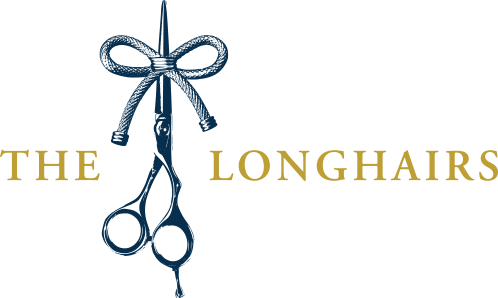 A community for guys with long hair, advocates, supporters and friends. We publish tips, advocate for hair equality, and celebrate men's long manes with hair whips and high fives.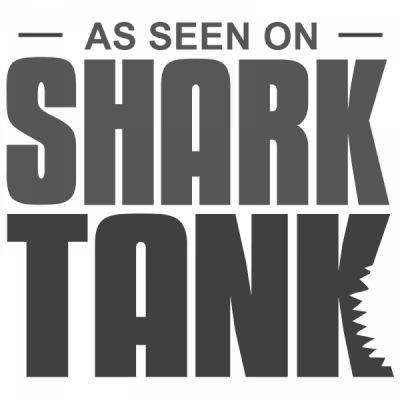 ---
In
season 9, episode 16
we landed a deal with Mark Cuban, but we're still trying to get him to grow his hair out.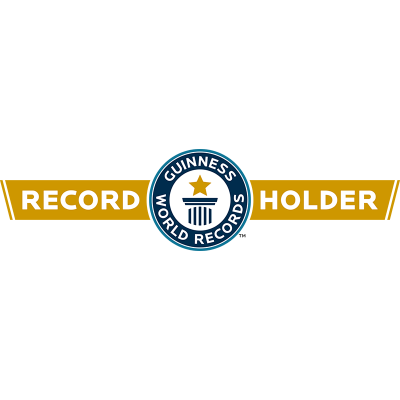 ---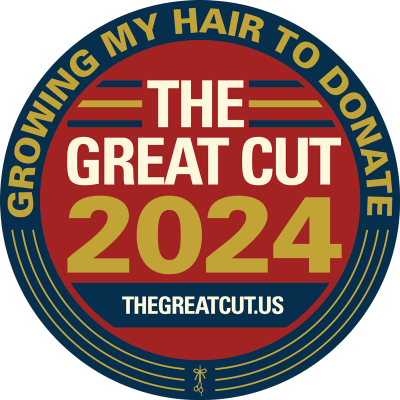 ---