The First Man With a Bound Shears Tattoo: Why Did Sam Do It?
The Story Behind A Longhairs Tattoo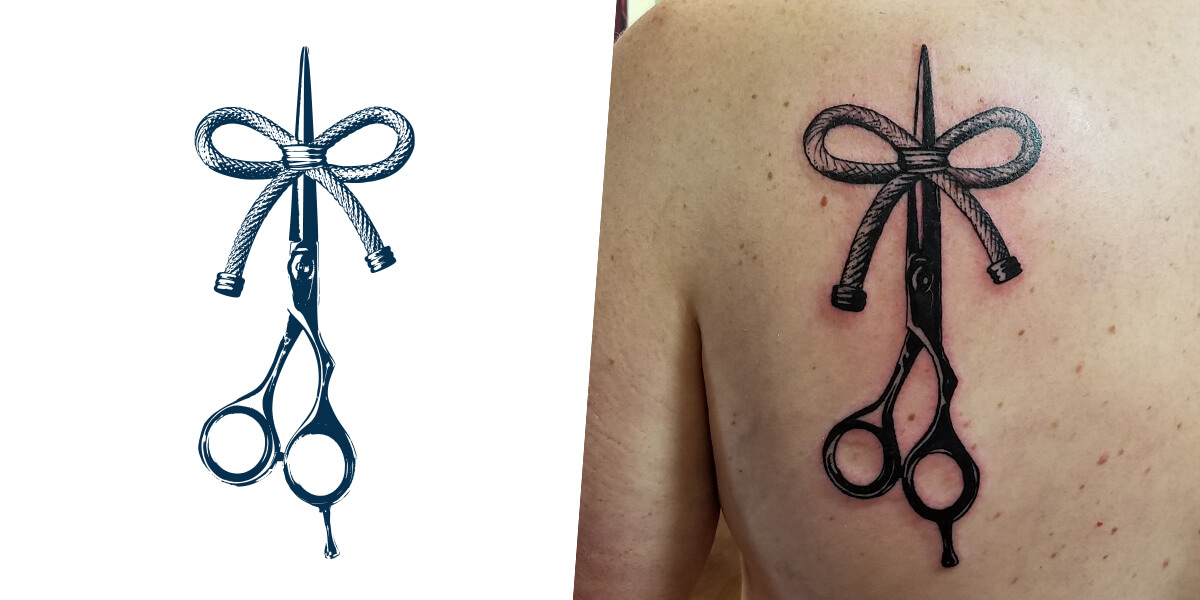 *editorial note from the copywriter-in-chief: the proper name of our company/brand/community is The Longhairs, which is how it should be spelled in all instances. For the purposes of this article we've made a one-time exception to this usage for the explicit purpose of expressing the concept of a "Longhairs tattoo," because saying, "I got a The Longhairs tattoo" just doesn't sound right.
In 2016 our boy Sam wrote to us expressing his desire to get a Longhairs tattoo on his body, respectfully seeking our blessing. After a quick check-in with our intellectual property department we responded with an enthusiastic green light.
Not only did Sam get the bound shears permanently emblazoned upon his shoulder, thus securing himself a surefire first-round ballot into The Longhairs Hall of Fame, but he got it done at Bearcat Tattoo Gallery, the finest tattoo shop in San Diego, where Matt Heinz masterfully executed a virtually perfect rendition.
The question everyone wants to know is…why did Sam do it?
Freshly inked and literally bleeding the bound shears, Sam joined us at our global headquarters to help us better understand what compelled him to such a righteous demonstration of letting it ride.
Listen to this rousing podcast, and find out why Sam did it.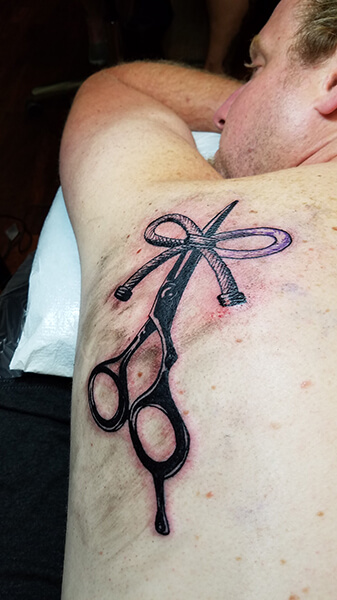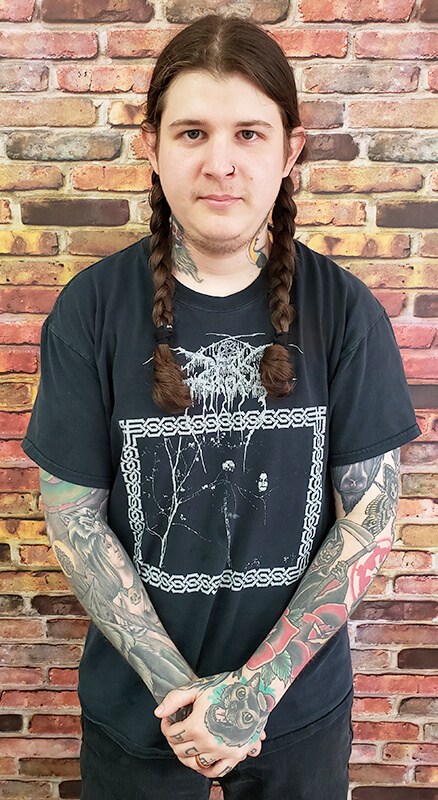 While he may have had short hair in this video, he began growing it out soon after. Meet the
long hair tattoo artist
behind this Longhairs tattoo, Matt Heinz AKA "El Tatuaje," talking long hair and tattoos on Let It Ride Episode 80:
It's For Life.
See All The Longhairs Tattoos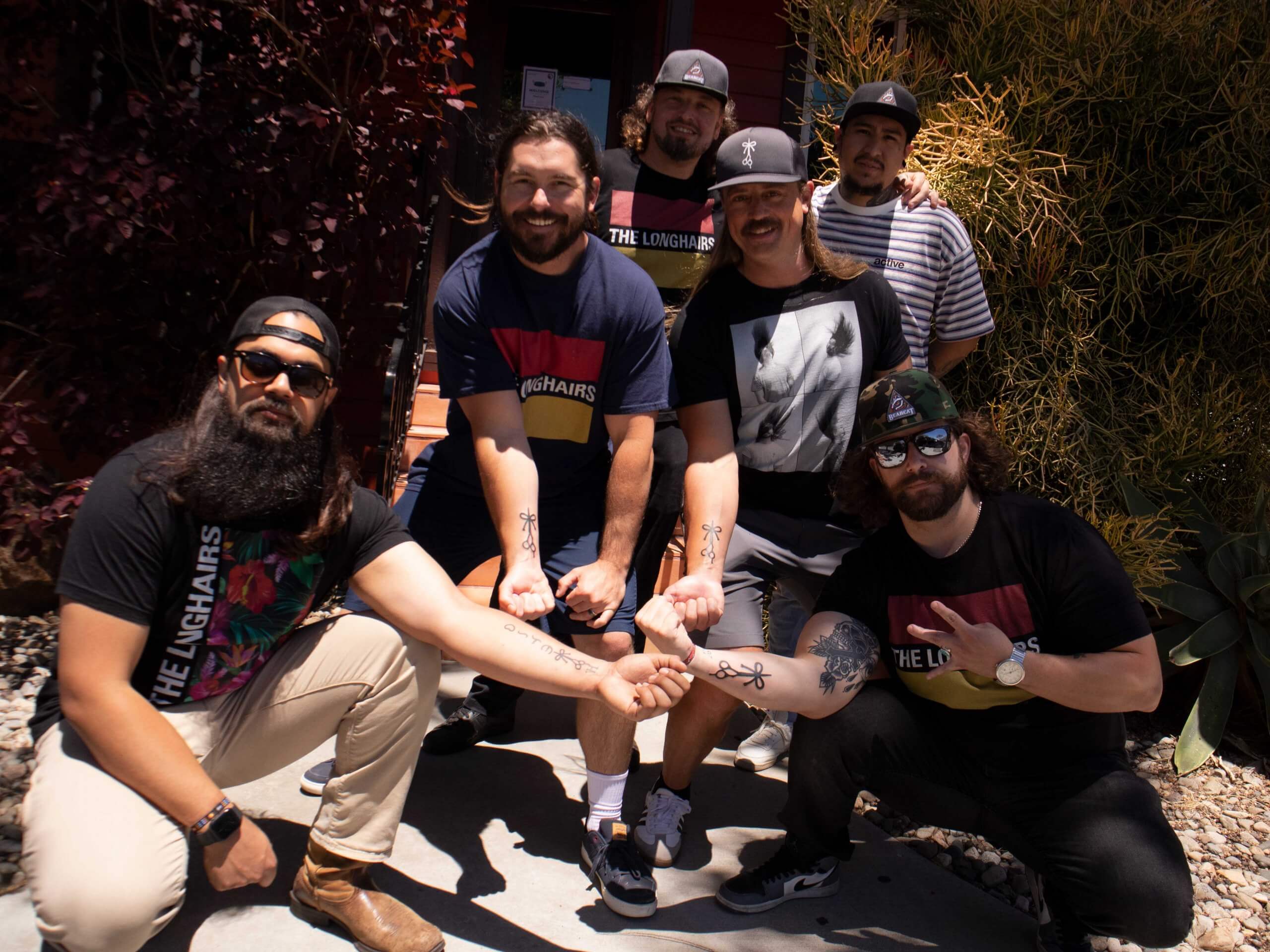 Watch El Rubio, El Moreno and the boys get tattooed with the bound shears, and see every Longhairs tattoo we know of in
The Longhairs For Life.