Get Your Longhairs Soft Lid $25
The brand new Longhairs Soft Lids are the finest beanies you'll ever cover your locks with. For a little context on that, both of us are somewhat of hat connoisseurs. We've worn a lot of damn beanies. And look man…these. Are sick.
Just like our hard lids, we weren't goin for some sloppy pancake, free giveaway type of lid. If you remember the poll we took from How To Wear a Beanie With Long Hair, we ordered exactly what you asked for, and these had to be quality.
So we did our research and found a supplier in Oregon who put the steez over sleez, and delivered exactly what we were looking for. You're not gonna be disappointed.
SUPER SLOUCH
Don't let the name mislead you, The Super Slouch is ready to put in work. Suitable for high speeds or subtle cruising, the SS comes in two colors with a reversible tag, enabling the fold-up half slouch or FULL BLOWN SUPER SLOUCH MODE. For that #superslouchswag
Custom knit
Light weight
Extra soft
100% acrylic
Shredability Factor: 10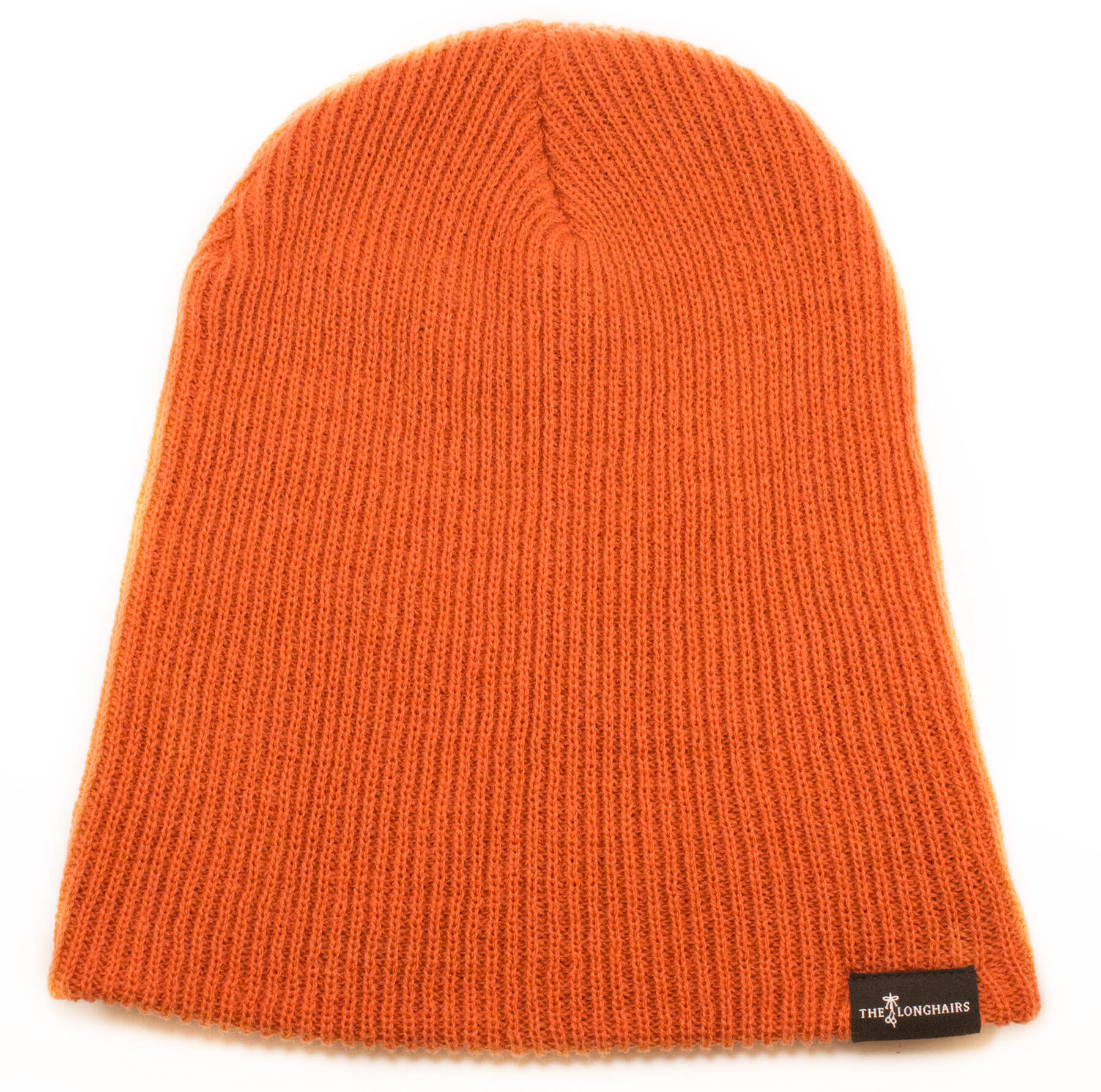 The Rust Belt
Shout out to our boys in industry, this middle class mainstay is a gritty reddish-orange and works 12-hour days.
ADD TO CART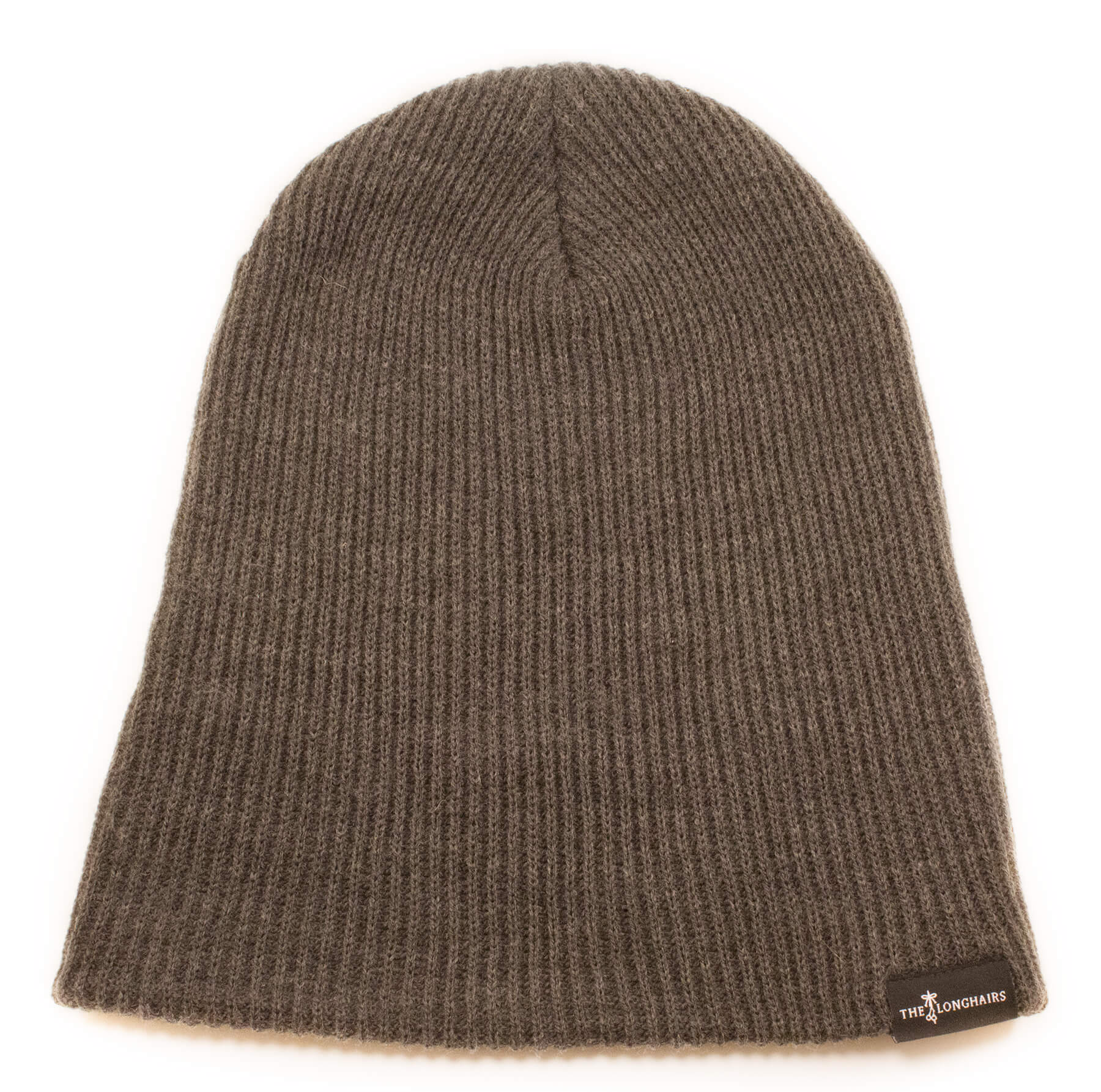 The Smoking Gun
When the dust settles and everyone's looking around, you'll be the one holding the Smoking Gun. Charcoal grey.
ADD TO CART
THICK KNIT
The Thick Knits represent the highest evolution in soft lids. Superior construction featuring the blending of pre-dyed fibers gives each a heathered, two-color appearance. Show 'em what you're reppin' w/ the bound shears emblazoned upon a sewn leather patch. Cushy AF.
Custom knit
Medium weight
Breathable
100% acrylic
Maximum chillability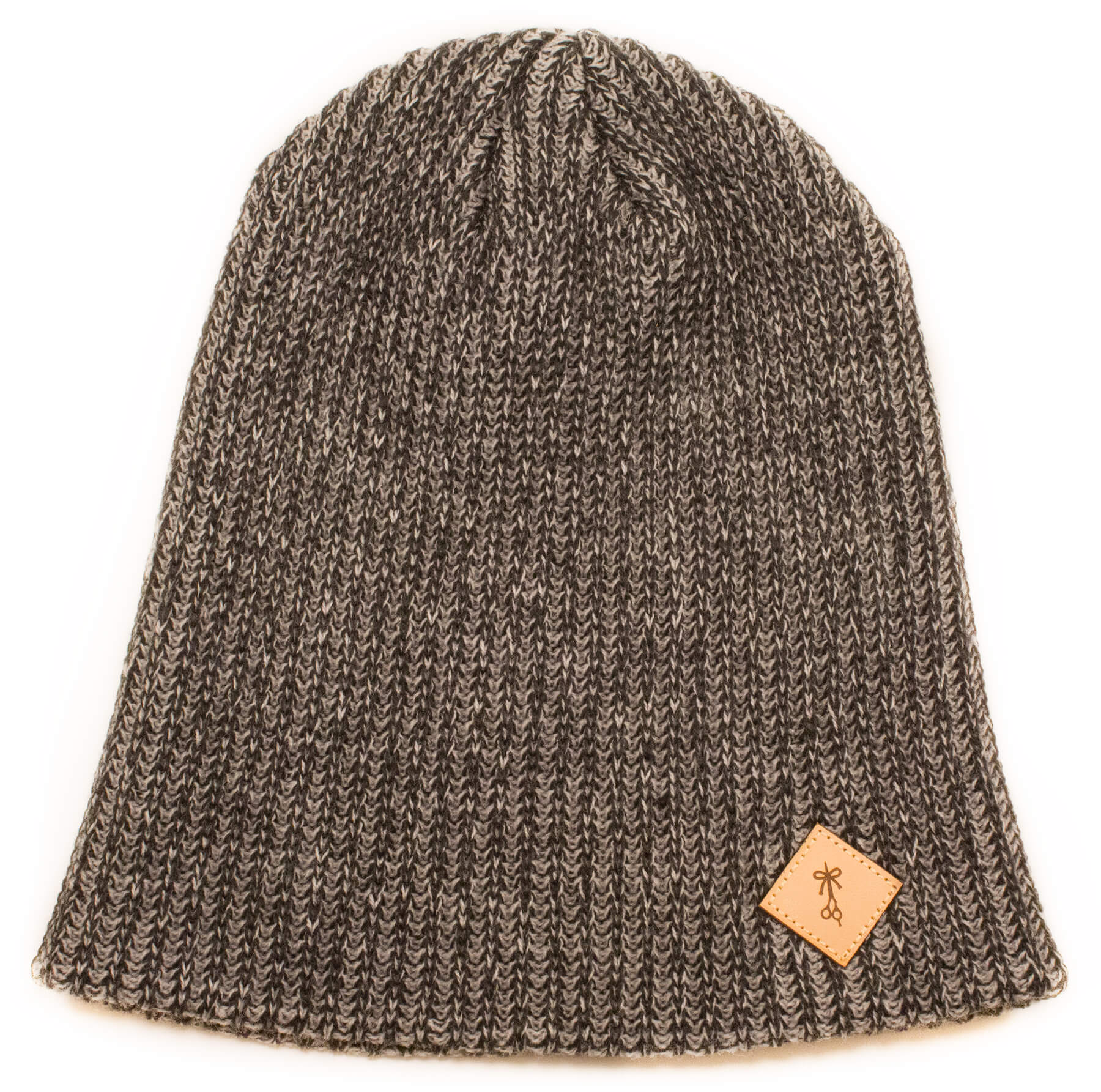 The Grey Fox
Cunning and deceptive with blackish-grey coloring, providing cover of darkness even in broad daylight.
ADD TO CART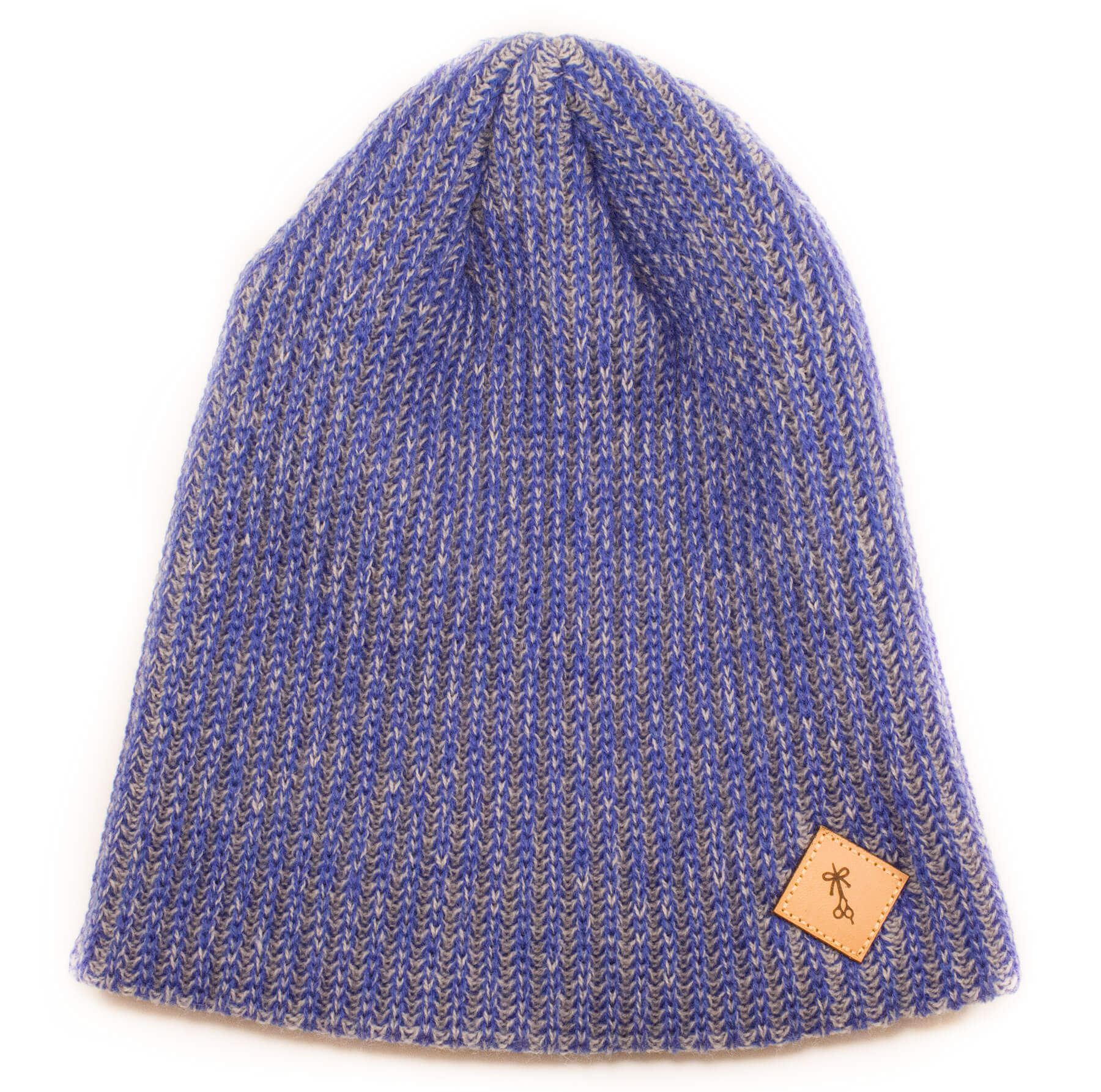 The Iceberg
Dropping so hard it could practically sink an ocean-faring vessel. This cool blue heavy hitter should be worn with care.
ADD TO CART