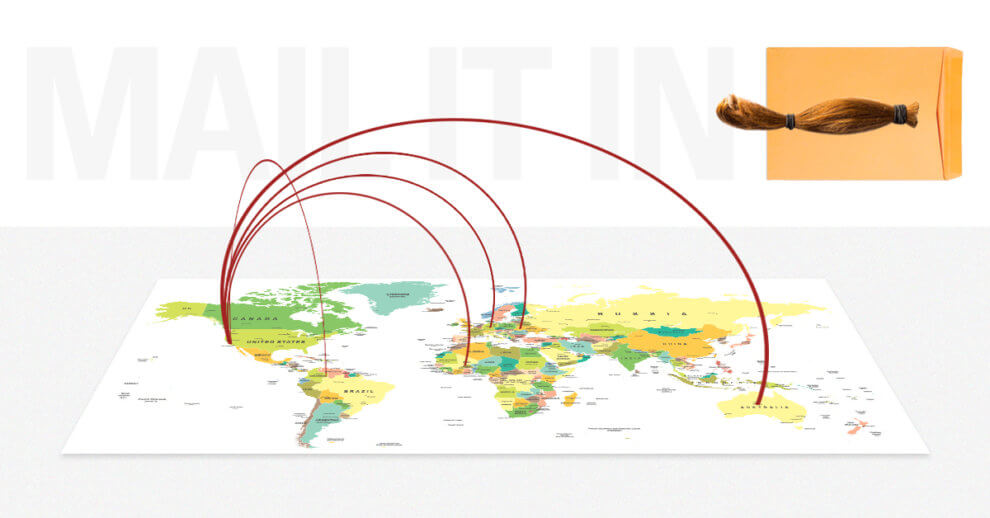 Mail In Your Hair For The Great Cut
Can't Make It To The Great Cut?
First...are you certain? We sure would love to have you there.
Obligatory last ditch effort aside, we've had a lot of folks ask if they can donate hair without attending the event.
The official Guinness Record does not specify whether hair collected for donation must be cut on the premises of the record attempt, and after confirming with our Guinness World Records guy, we have the green light.
Therefore we are proud to offer a new Mail-In Donor option. Now you can donate from anywhere, help change a kid's life, and your hair will count towards the world record attempt.
Even more dope, Mail-In Donors will still receive a gift bag.
All that being said, if you don't want to cut your hair...we understand. We don't expect you to cut it, and we hereby grant you a waiver of honor.
Could you be responsible for one person donating? A family member, or a friend?
You see...this is the biggest thing. Not just for us, but for the kids right now, today, who are learning for the first time they cannot grow their own hair.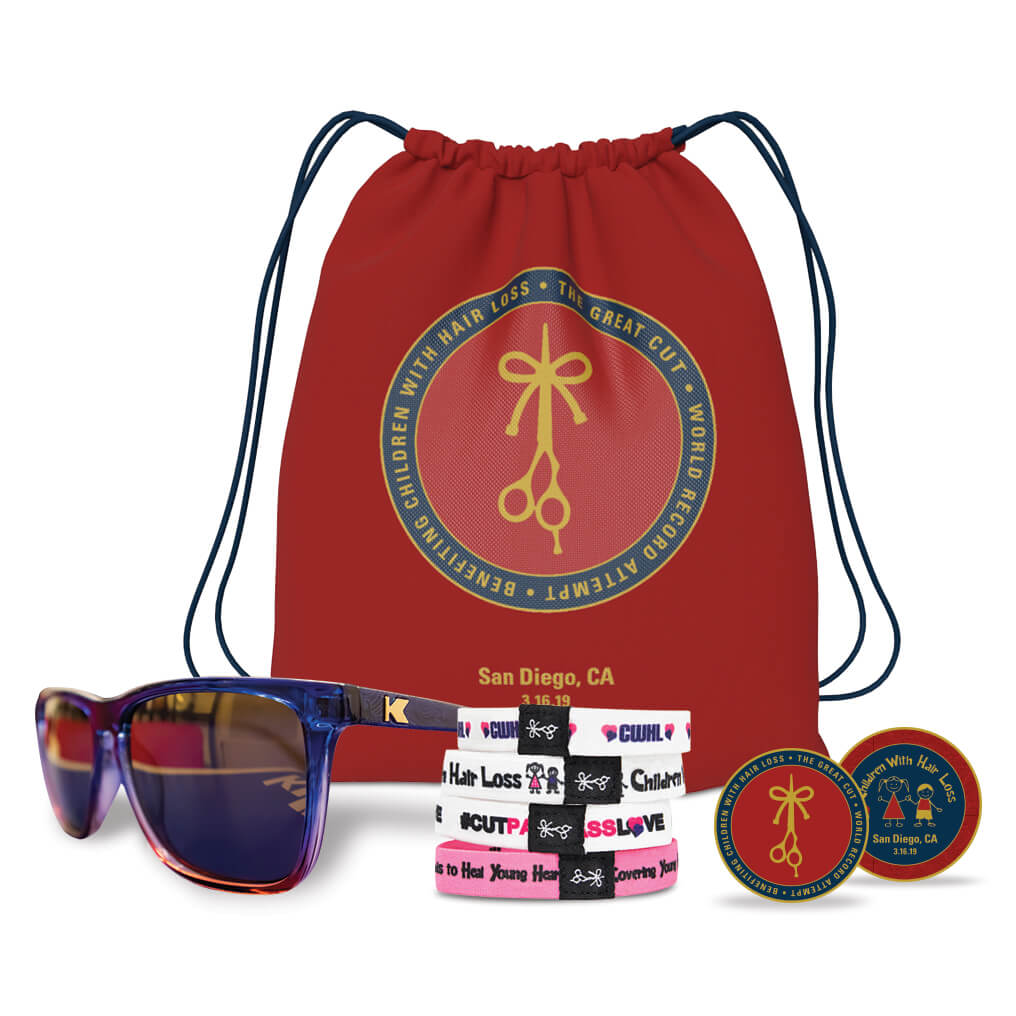 A girl whose hair is falling out in clumps, who is just learning she has alopecia.
A boy who is being told for the first time there is no cure for trichotillomania.
A toddler who survived severe burns, to learn she will never grow hair in that place again.
If we hit our goals...The Great Cut will help provide 200 children with a quality hair replacement, that will be cherished above any gift they could receive:
the gift of a normal life.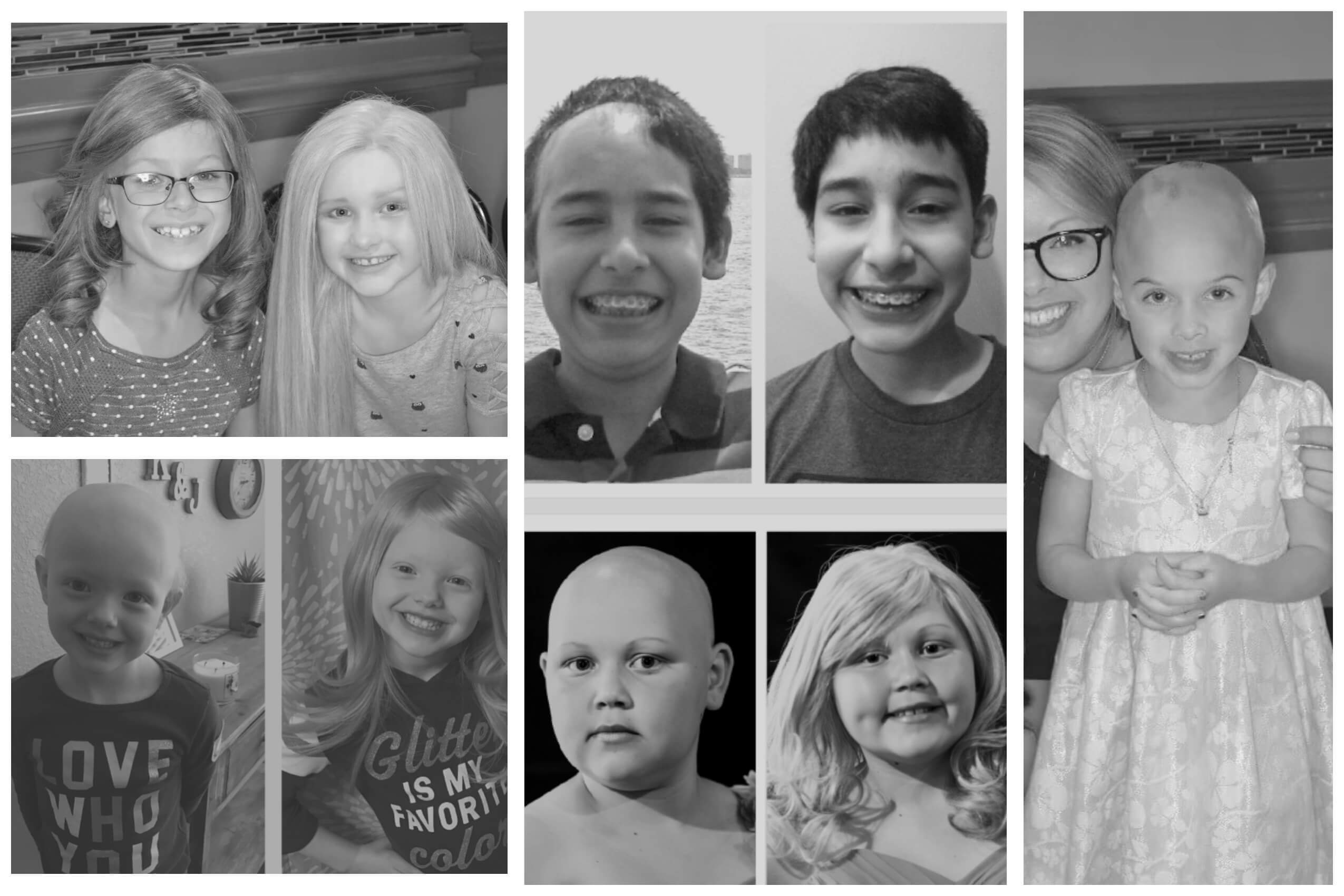 And frankly, if you follow The Longhairs, if you are a longhair, or an advocate or a supporter, if you are pulling for us…
This is our biggest thing. Bigger than hair ties or Shark Tank, bigger than anything we've ever done, personally or professionally. This is our great challenge, and to be honest it is daunting. But it's not until we reach beyond what we're capable of, that we find out what we can really achieve.
So with everything you've done to support us so far, we humbly beseech you: will you take responsibility upon yourself to see that one person donates hair to The Great Cut?
Who could you gently persuade to part ways with their locks?
A guy with long hair who has talked about cutting it
Your mom/sister/aunt/daughter/cousin
Co-workers/colleagues/classmates
Anyone whose hair you are jealous of
Shoot, you can find a nice gal friend, pay for her registration and work a deal where she gets the coin and you keep the shades. Maybe split the hair ties, there's plenty of room for negotiation.
The point is, if you can help us get one person…you can be part of something special.
We always try to make it easy, so here's a short message you can copy and DM to anyone who might be willing to donate their hair:
Hi! Say, would you be interested in cutting your hair for charity? My friends are collecting hair donations to help Children With Hair Loss provide free wigs for 200 kids who can't grow their own hair! Check it out:
https://thegreatcut.us
Children With Hair Loss Requirements
Hair must be at least 8 inches in length (pulled straight), although longer is preferred.
Any hair in good condition will be accepted, including dyed, chemically-treated, grey hair and locs (dreadlocks).
Hair must be clean and dry, in a ponytail or braided, and secured on both ends.
What do you say? Will you help?
Let us know who you messaged in the comments. And thank you.