"Let It Ride" takes on a whole new meaning when talking about the changes that can happen in your life on your longhair journey.
I realize some of you may not relate to the AARP crowd. You still have that "new man" smell; running on high octane, burning rubber and cruising in the fast lane. Perhaps speeding so fast through life that the significance of your longhair journey is lost in the dust cloud behind you.
A hairstyle change might be just another Tuesday if you're 22, but if you've had the same hairstyle for 22 years, it can feel like turning a Model T into a low-rider. The journey to long hair is significant to each of us in our own way, and while the wheels might be different, here's how my life has changed on the Freeway to Flow.
I won't spin a tale of woe to describe my state of being before I decided to grow out my hair. It might be cheap therapy for me, but the details wouldn't really benefit the story and I'm not fishing for sympathy. One thing I know for certain is that everyone collects a few dents and dings with each lap around the track. We all have problems, right?
CLOSER TO THE FINISH LINE
A journey tale, however, must by necessity have a starting point. I'll try to condense 56 laps around the starting line down to three words...I felt defeated. Gravity is serious on this side of the summit. I didn't really feel depressed, more like I just checked out. I had accepted as fact that there was no way my life could improve going forward. With just my cat and my dog in my life, another lap just meant that much closer to the finish line.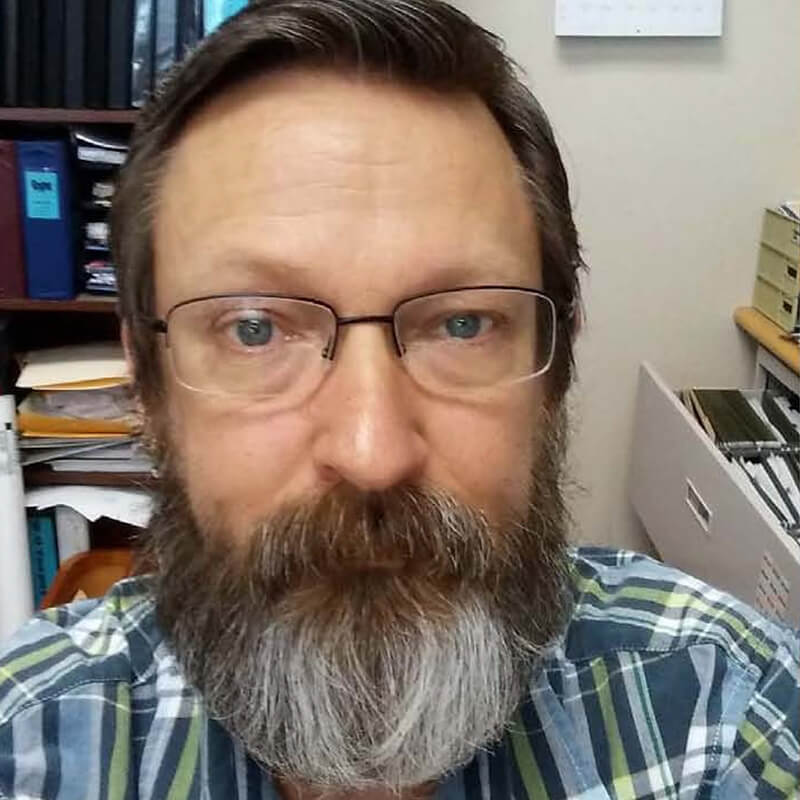 I was binge-watching Spartacus, Vikings, and Game of Thrones when I got the bug to let my hair grow out. I'm fortunate to have good hair at my age. I suspect that gray is planning a hostile takeover, but brown is putting up a good fight.
Still, I feared that long hair on me might look like tail fins on a Prius. I knew I'd catch some flack, but I figured I could use the "Bucket List" defense. (I plan on using that a lot on the downhill side.)
I tried a few times before but I couldn't even make it to the awkward stage. I could only get to the "bugging the hell out of me" stage. I think most people believe that deciding to have long hair is all it takes and in a few months you'll be whipping like a rock star. It hit me pretty hard when I realized I'd be one exit away from 60 by the time my hair would be as long as I'd like. I'm a vintage model and I figured it might be my last chance to have long hair. I had to get off the freeway and take the scenic route.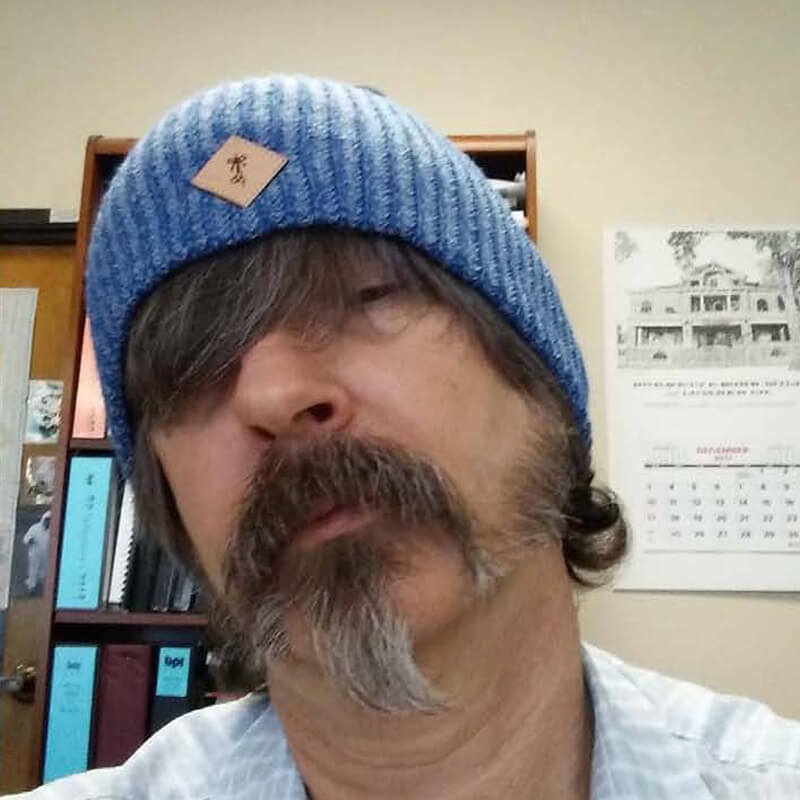 COMMITMENT WAS THE TUNE-UP I NEEDED
I started to see the change in my life once I understood that commitment was the tune-up I needed. I learned that from The Longhairs, and I have to say that I'd still be on the road to nowhere without them.
This community is like a gigantic travel plaza; something for everyone and everything you need. I loaded up on supplies, filled my tank with motivation and inspiration, got the "maps" and information I needed, and committed to my journey.
"I loaded up on supplies"
Commitment, I've discovered, is not about continuing or following through with the easy things. It's about starting and sticking with the difficult things. You've heard the slogan, "It gets better." No! It doesn't get better, you have to make it better. No one's going to make it better for you.
It occurs to me that I've written all these words and I haven't mentioned what the changes have been in my life. Well "How" is the point of the blog and learning how to commit from The Longhairs is the most important part. But since you read this far you must be interested. Let's pop open the hood and have a look.
I quit smoking. Anyone who's been down that road knows it's hard to find an exit. I didn't quit specifically for the benefit of my hair but I imagine it won't hurt. Getting a few extra laps around the track might not be so bad. I quit because I knew I could this time— I knew how to commit.
"I started eating for my hair"
I started eating for my hair. I'm serious. I wanted to make sure my hair had the best chance to be strong and healthy. You'd have to know that I'm a very picky eater to be impressed. I went from frozen meals every day to eating a ton of fruits and vegetables, oatmeal, yogurt, quinoa and other healthy foods. This remarkable change was only possible because I learned how to commit.
I started working on the yard and thinking about regular exercise. I had become that old jalopy in the back yard up on blocks with no wheels. I need to visit my mechanic and see if my internal combustion is firing on all cylinders, but for now I'm thinking about a walking schedule and maybe some stretchy-bendy stuff I can do at home.
There have been a few other less significant changes, but all told the road for me is less bumpy and more interesting now. The Longhairs are an incredible source of inspiration and motivation for me, but I give myself credit for doing the work. No one's going to make it better for you, but a road trip is always more fun with someone to talk to and who knows the way.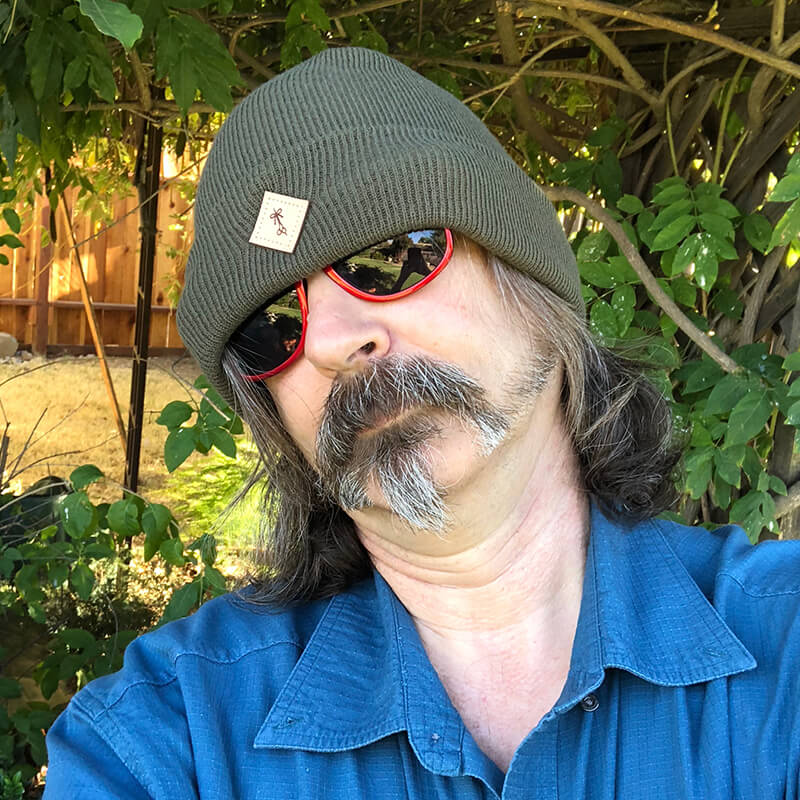 THE JOURNEY IMPROVES YOUR LIFE
Whether you are a muscle car, town car, pickup truck, or old VW hippy van; whether you have fuzzy dice, a crucifix, a crystal or a pine tree hanging from your rearview mirror; whether your journey is a Sunday drive or a cross-country trek, I have to believe that the journey to long hair improves your life in some way. I know my life is better because of my longhair journey.
Has your journey changed your life? Are you stuck at a red light waiting for the awkward stage to pass? I'd love to hear from you. Honk your horn in the comments section! Then pull into The Longhairs Station and fill your tank.
Mike O. (
aka El Camaleón
) is an accountant by day, rebel when no one is looking. He lives in Sacramento and has been letting it ride since April 2017. Representing the Baby Boomers he brings a fresh perspective to the awkward stage and the longhair journey. Often wacky, always sincere, follow his brand of outside-the-box Instagram posts
@mike_o_sacto
.