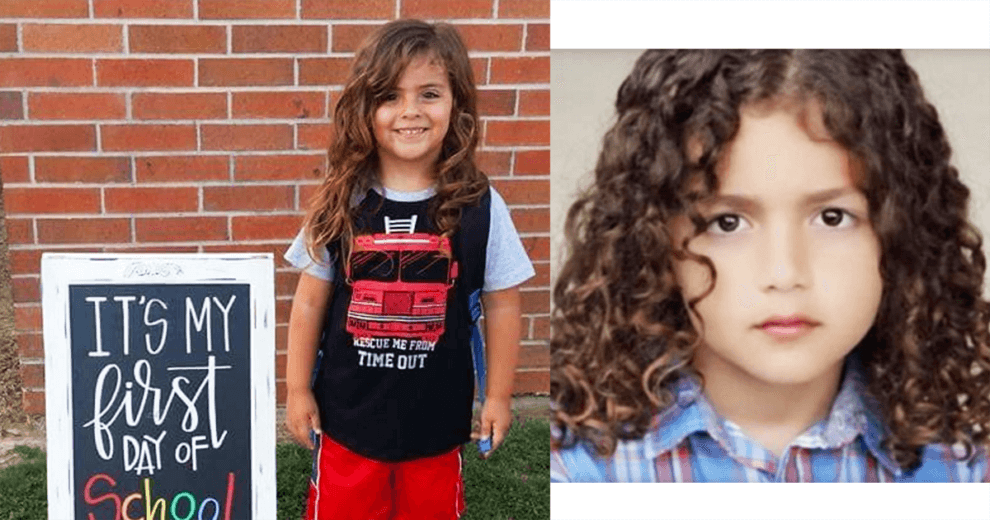 Should These Boys Be Banned From School?
LONGHAIRS RESPOND TO HAIR DISCRIMINATION
In a seeming coincidence, one boy in Mont Belvieu, TX and another in Joshua, TX are being banned from attending school for having long hair.
In Mont Belvieu, TX, four-year-old Jabez Oates is being barred from class because his hair violates the Barbers Hill Independent School District dress code, mandating boys' hair must be above the eyes, ears and neck. In a statement issued by the district, his mother Jessica Oates was told not to bring Jabez back to school until his hair meets school guidelines.
In Joshua, TX, nine-year-old Habib Dwabe's mother, Faye Abunijmeh, has been told her son's hair violates the Joshua Independent School District Dress Code, and that he must cut his hair before school starts. Habib has been growing his hair for four years and intends to donate his hair to Wigs for Kids or another charity.
According to the JISD student handbook the dress code is "…established to teach grooming and hygiene, prevent disruption, and minimize safety hazards." In the same 115+ handbook the nondiscrimination statement reads, The District prohibits discrimination, including harassment, on the basis of race, color, religion, gender, national origin, age, disability, or any other basis prohibited by law.
We Stand For The Little Guys
The Longhairs' stance on this issue is, and has been, as follows:
While respecting the wishes of all parents, we staunchly believe men and boys should wear their hair however long they choose.
In the case of school policy, we firmly assert that no child, boy or girl, should be denied their education due to the length of their hair. To Habib, Jabez and his parents, we got your back.
Furthermore, we reject the notion of separate regulatory policies for boys and girls' hair length, which not only reinforce artificial gender roles and stereotypes but could certainly be argued to be hair discrimination or even gender discrimination.
We staunchly believe men and boys should wear their hair however long they choose.
Bullying, Gender Norms and Hair Discrimination
This topic goes far deeper than school policies, from bullying, adults and external expectations of parents, to forced cutting, gender norms, kids who grow their hair for donating to charity and much more. In May we published an original independent study examining these topics.
Citing comments from moms, interviews, curated content from around the internet, outside research and our own experiences, we tackle these issues head-on, highlighting some of the key layers and revealing what is happening.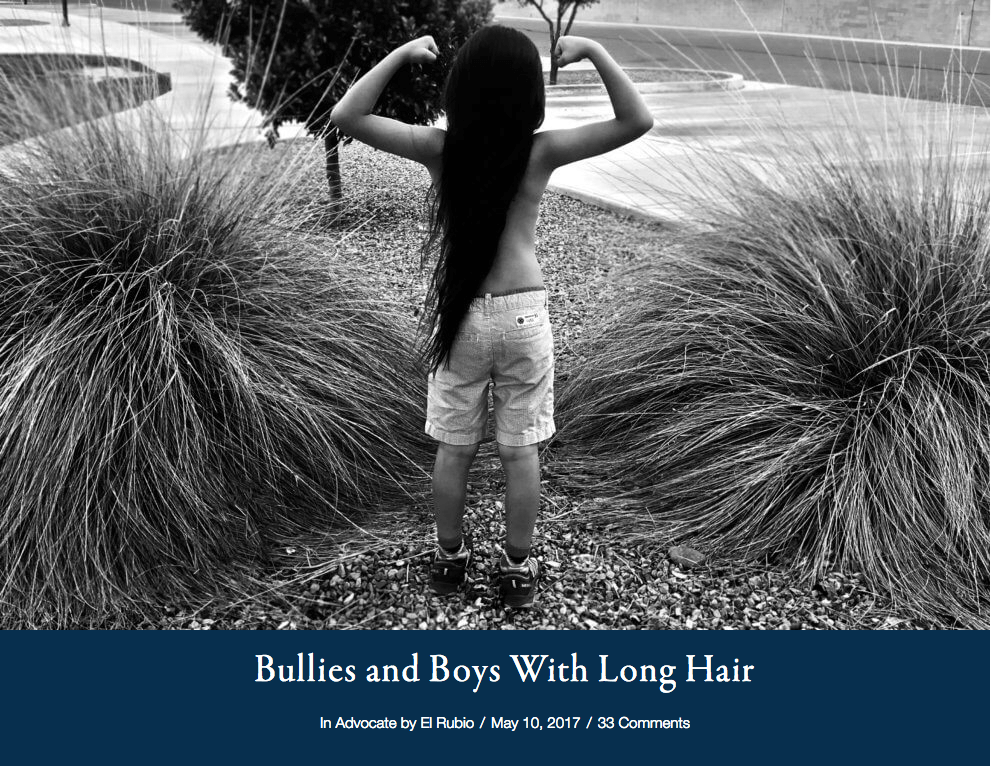 A candid examination of bullying, gender norms and selfless acts of kindness. Every parent of a boy with long hair needs to see this. #doitfortheboys
No child should be denied their education due to the length of their hair.
Our mission is simply this: to help boys with long hair, their parents, outsiders, and the rest of the world see that it's ok to be different—and to show all the boys out there they finally have a place to go.
An excerpt from our letter to the boys:
For every bully who makes fun of you, or says you look like a girl, or gives you grief about your hair, just know there is a community of tens of thousands of men and boys with long hair right here.
They're big and small, old and young, every color of skin, from every background. They are football, baseball and basketball players, world-changing scientists, CEOs and business professionals, drummers and musicians, action sports heros, US Presidents, courageous warriors, entrepreneurs, fashion experts, coffee roasters, custodians, architects and everything under the sun.
That's only the short list, because there are men and boys with long hair all around the world. And they're regular guys. Who choose to be different.
We may have nothing else in common with any of those guys…but we all have long hair. And it means something to all of us.
---
To show all the boys out there they finally have a place to go.
Show Your Support
Show your support by leaving a comment below, sharing this post, and by visiting both Jabez and Habib's online petitions to change the respective school district policies banning their locks.